48-Hour Chocolate Chip Cookies Recipe and Photos
Yes, These 48-Hour Chocolate Chip Cookies Take 2 Days to Make, but OMG, Are They Good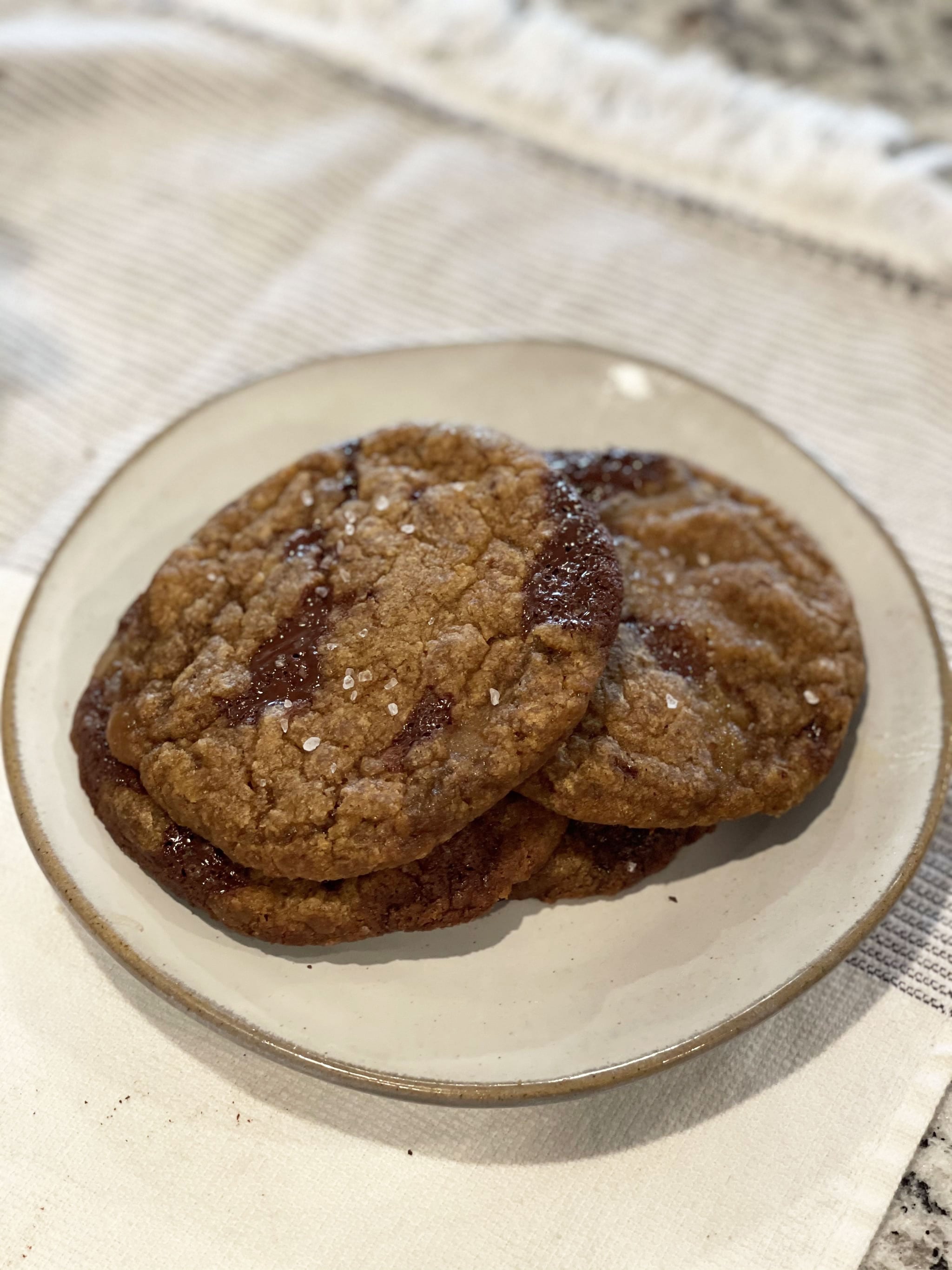 When a cookie craving hits, it can be hard to wait (there's a reason peel-and-bake cookie dough exists). But if you can force yourself to hold off a little, you have to try these 48-Hour Chocolate Chip Cookies featured on Alvin Zhou's YouTube page. Preparing the dough is a little intense, and yes, they have to sit in the fridge for two days before you can bake them, but oh my is it worth the wait. These cookies call for three kinds of sugar, butter, chocolate, espresso powder, homemade toffee, and more, and the finishing sprinkle of sea salt takes the flavor to the next level.
Chocolate chip cookies are always good, in my opinion, but the way these unique flavors blend together into one delicious bite is just indescribable. These are definitely going on my regular dessert rotation whenever I have a bit of extra time (the only time-consuming part is the waiting, as everything else is regular cookie prep!). So, the next time you want to impress your friends or just really treat yourself, make these cookies. I promise you won't be disappointed.
Start by making the toffee using light brown sugar, butter, and kosher salt.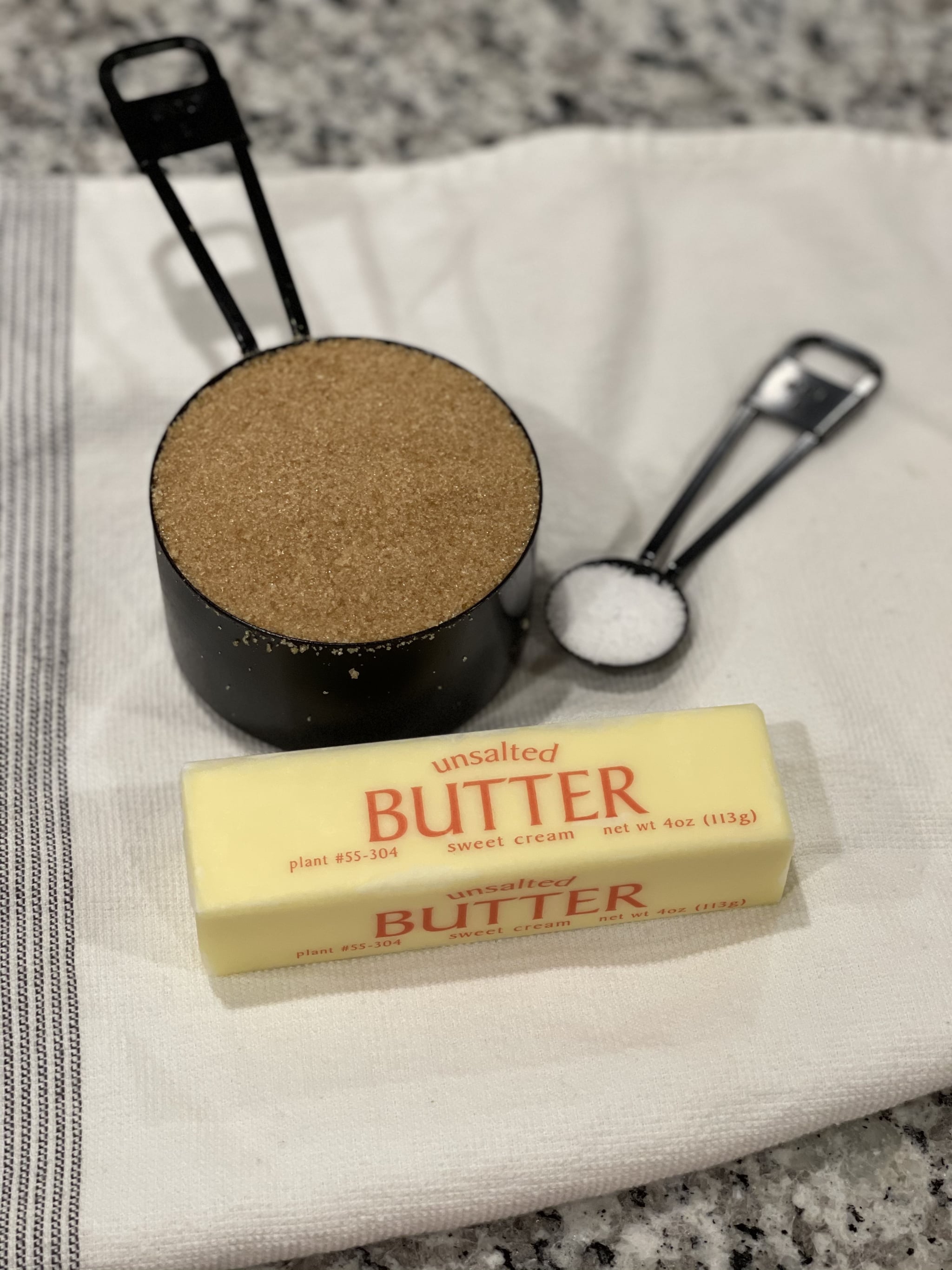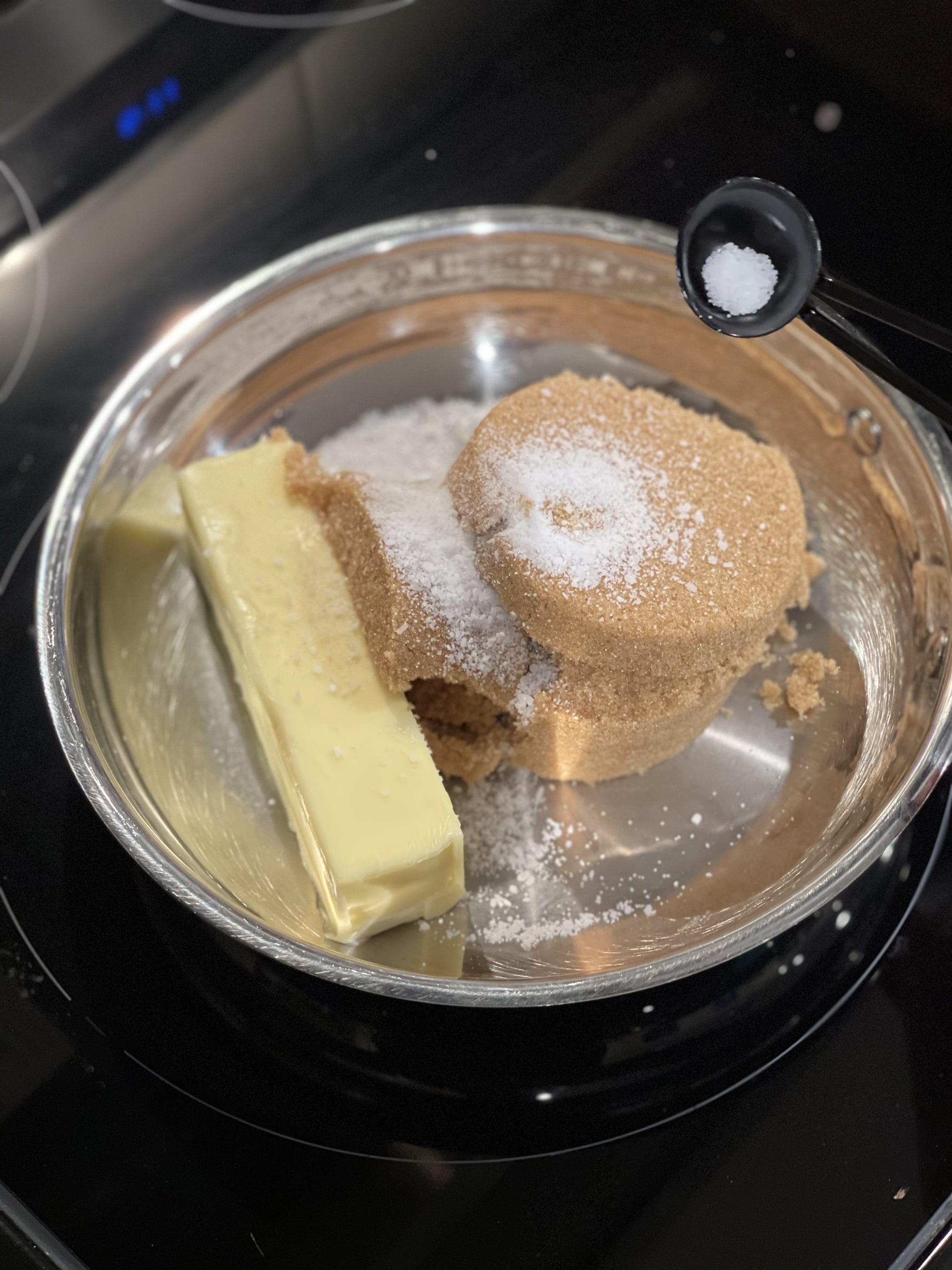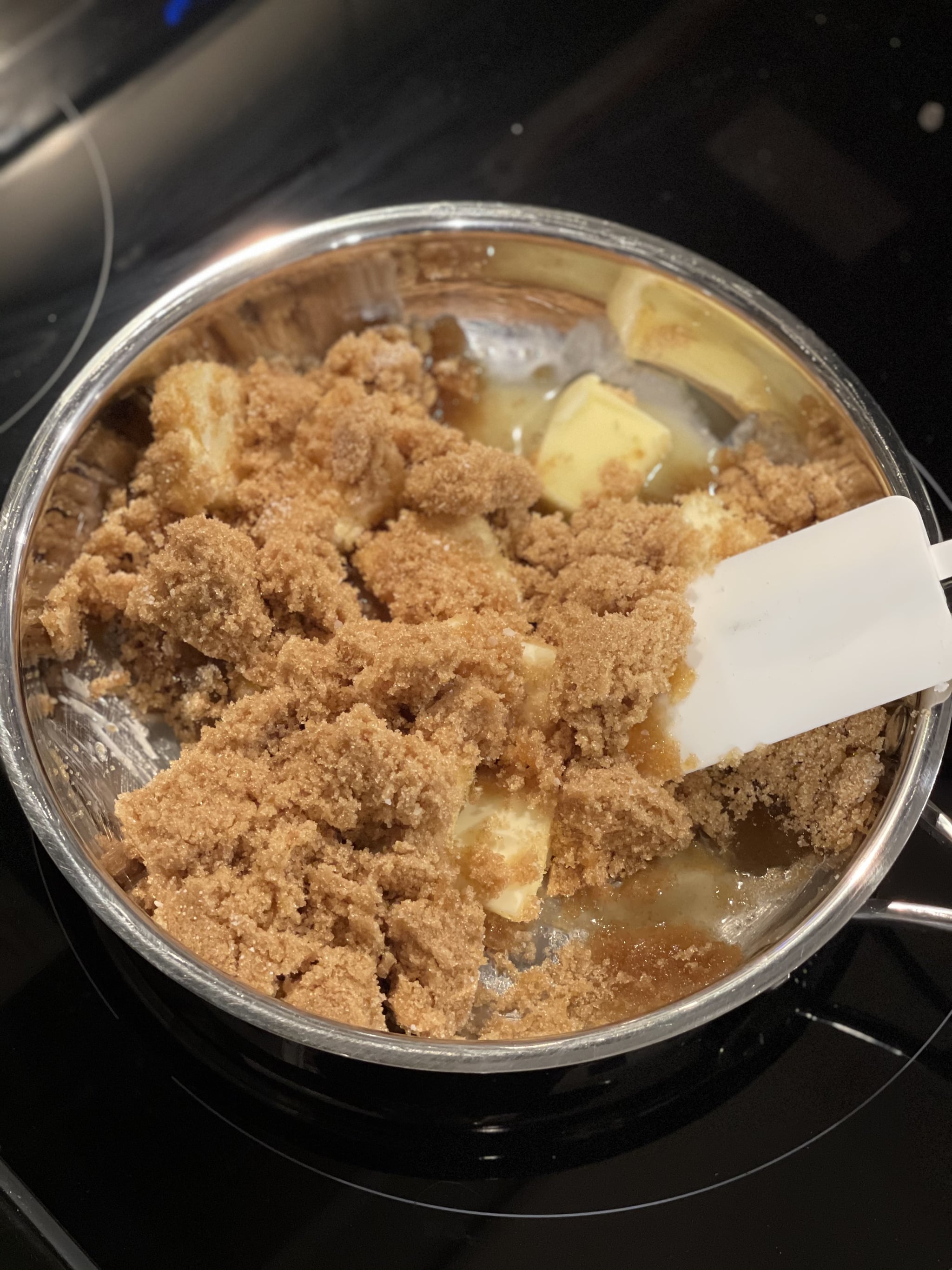 Heat the toffee until it reaches 300 degrees. This takes about seven minutes on medium heat.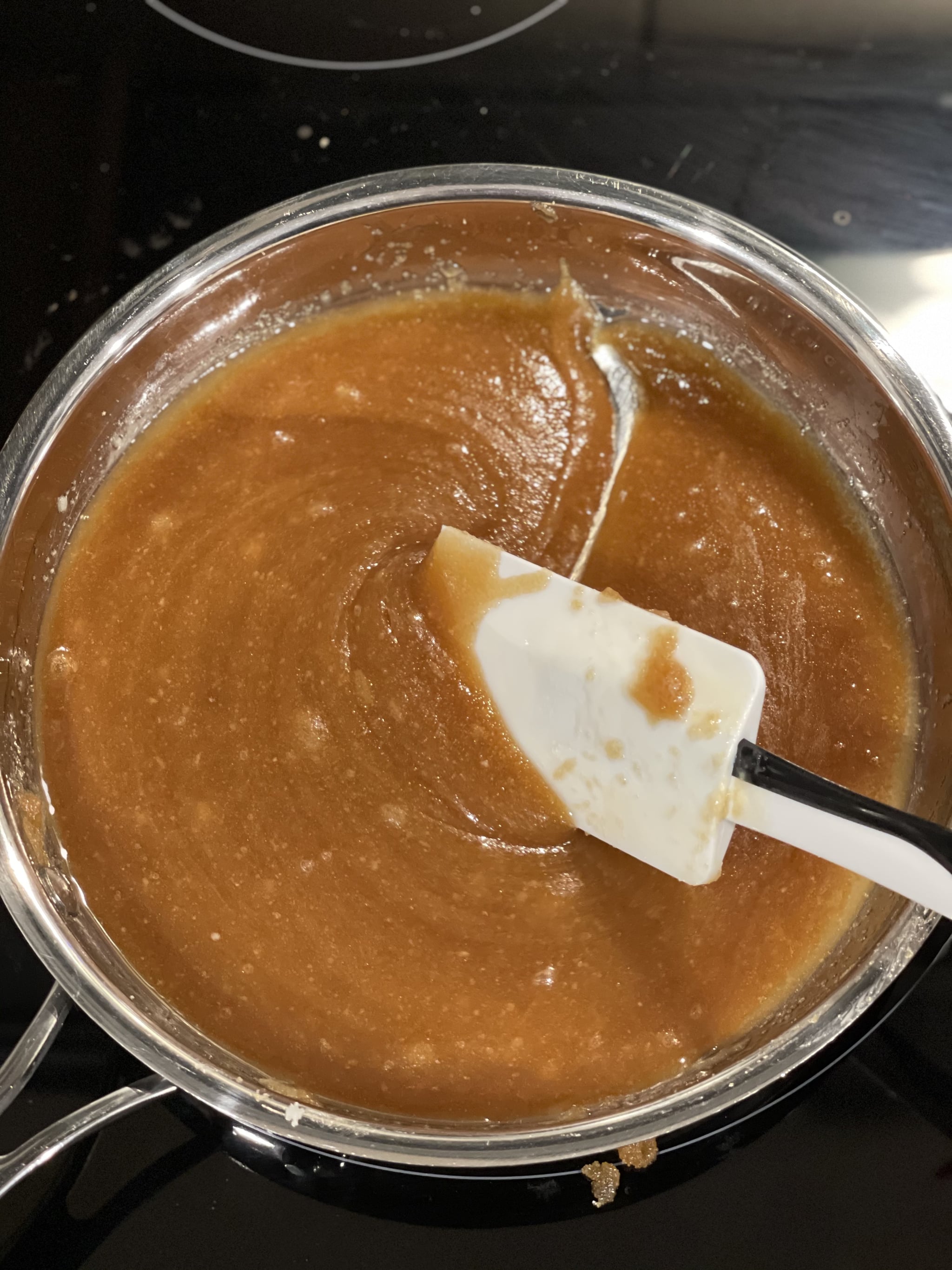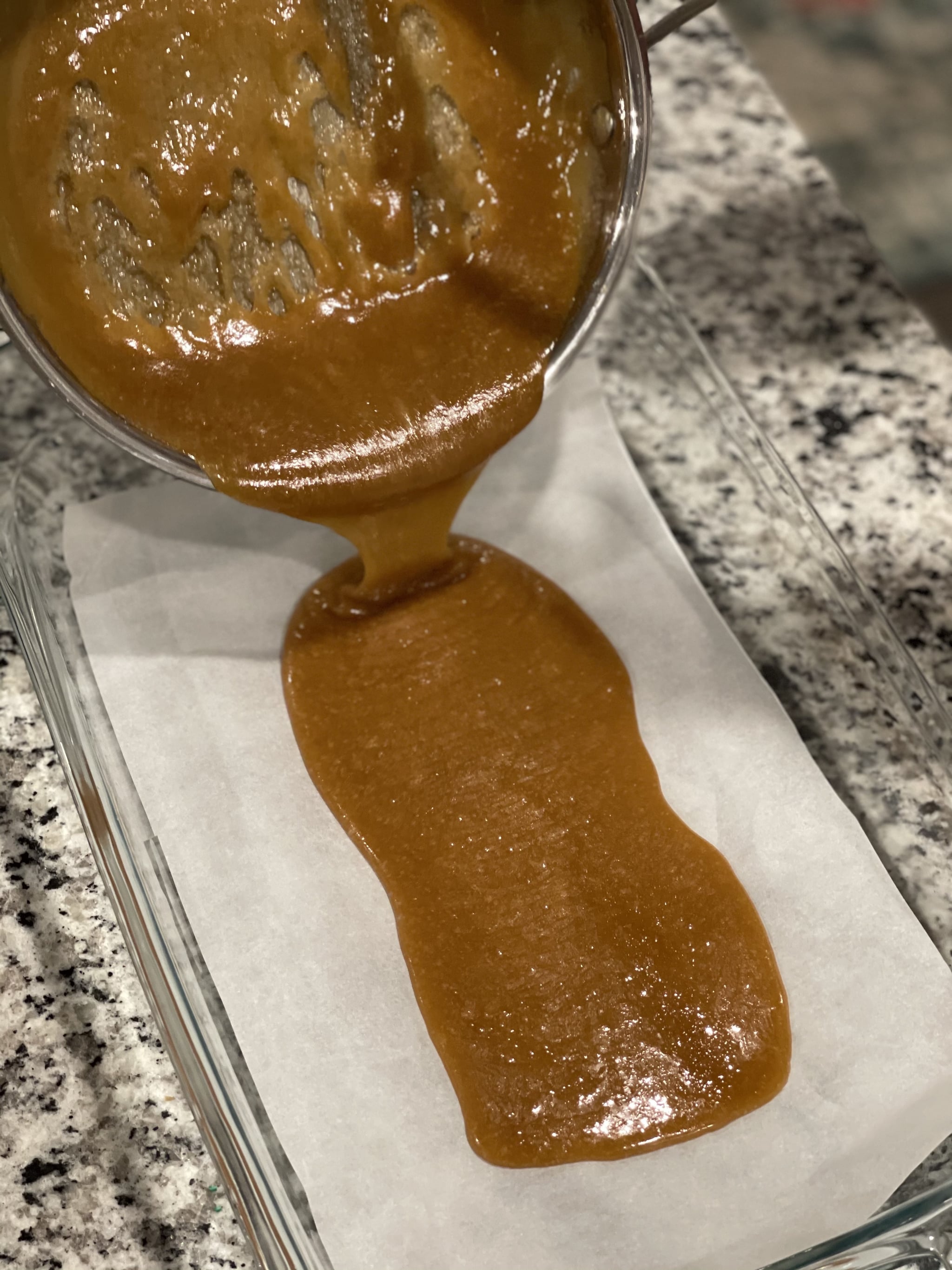 Put the toffee in the freezer and let it harden.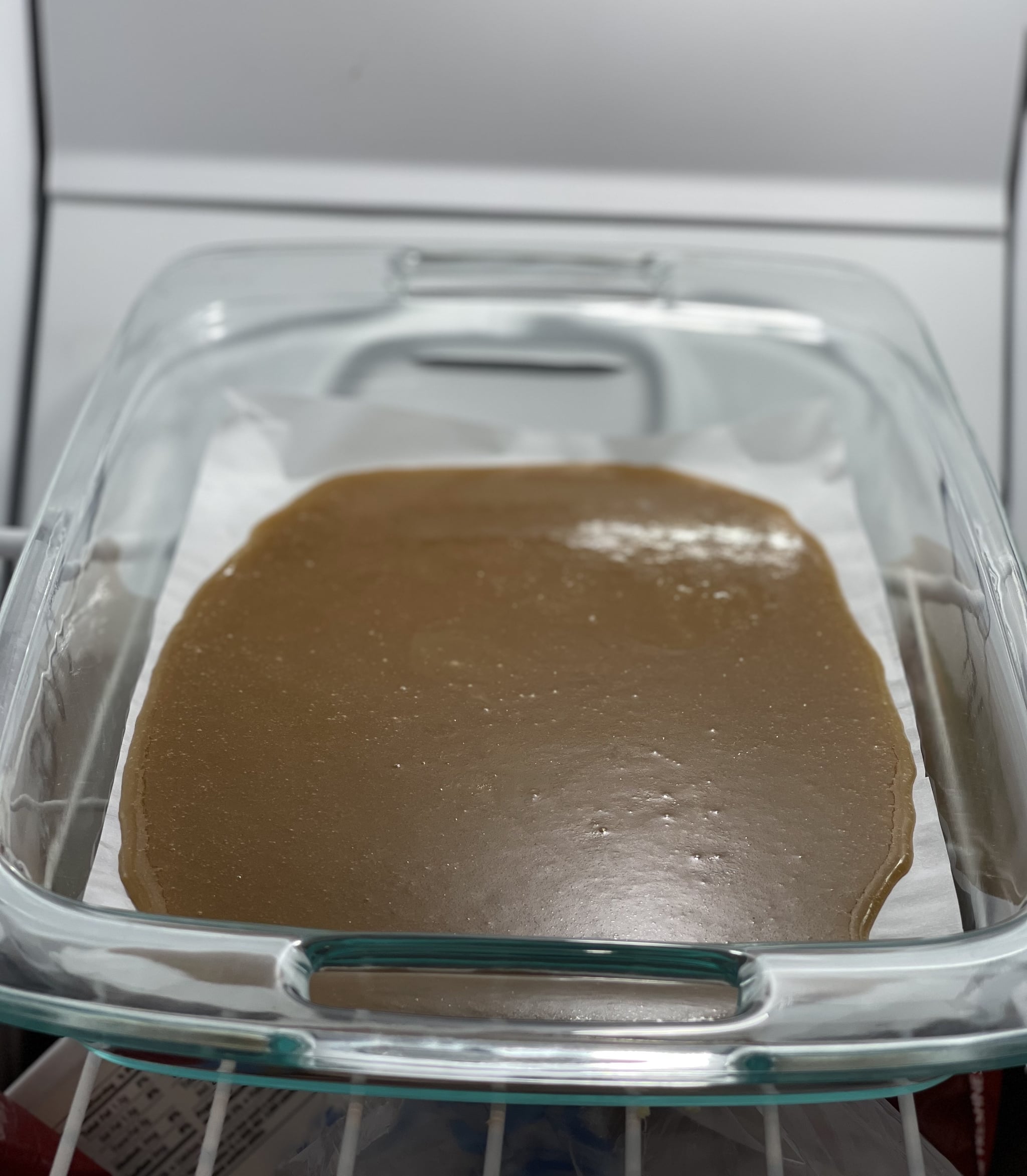 Next, make the dough by combining brown and white sugar, salt, espresso powder, and baking soda.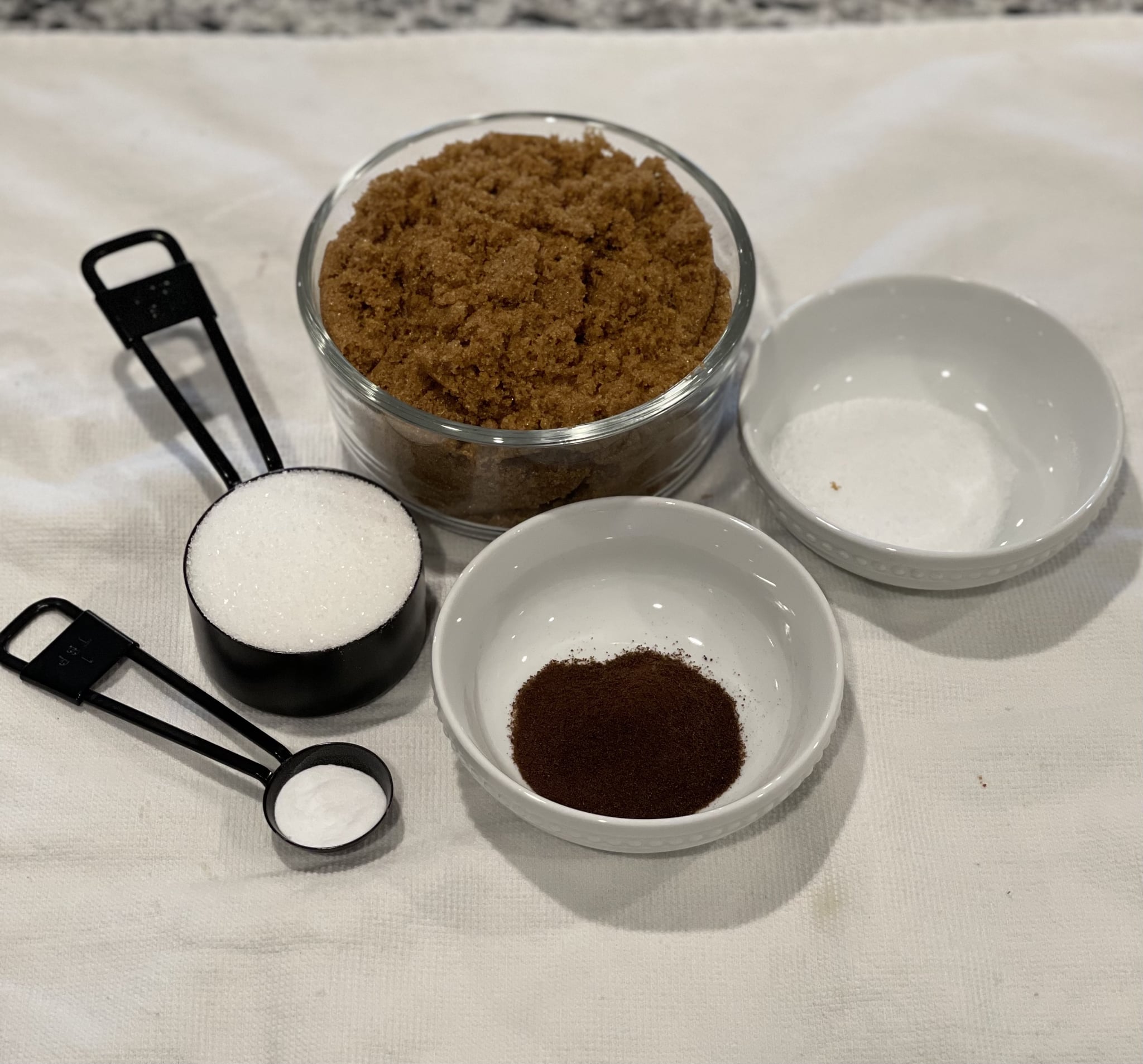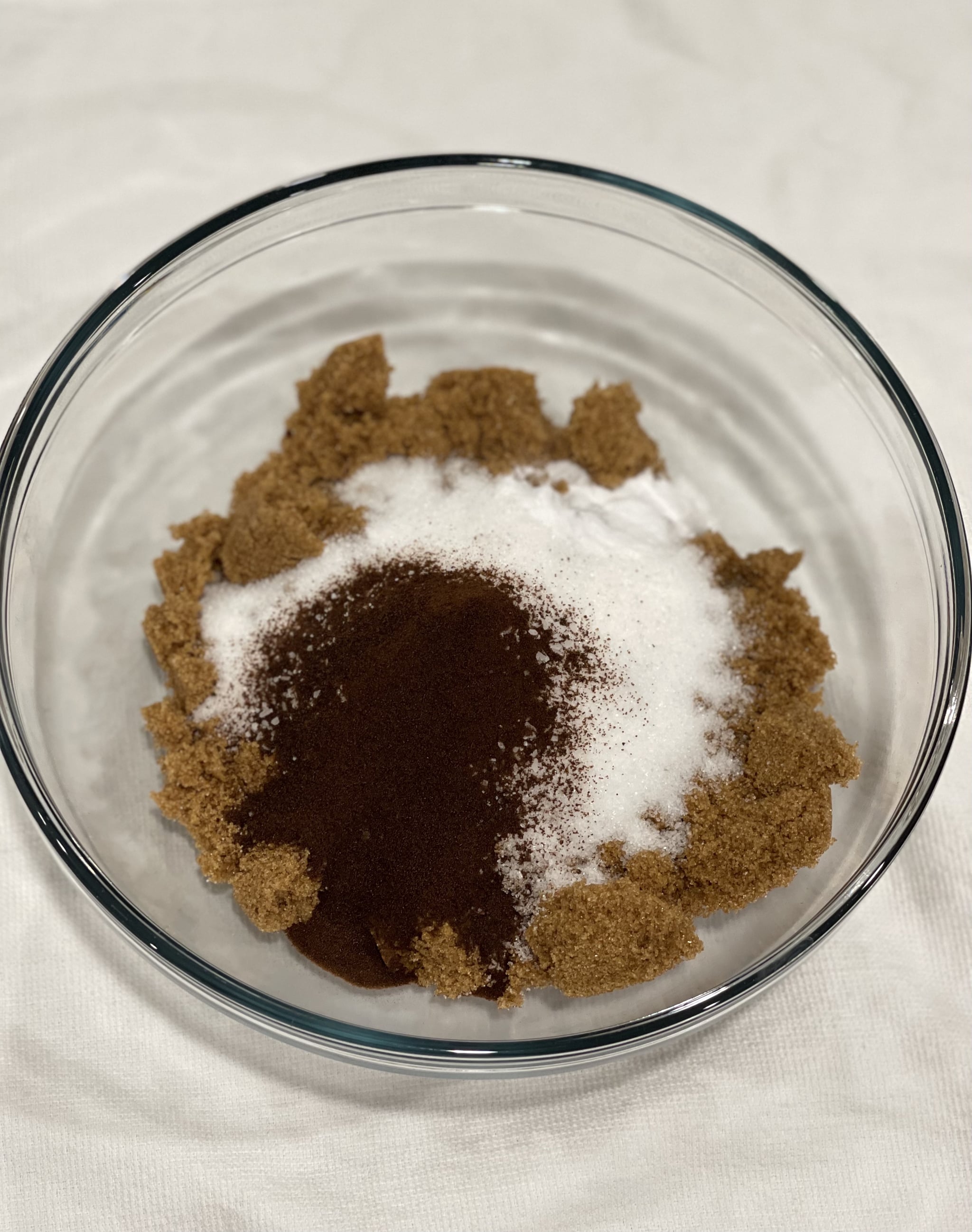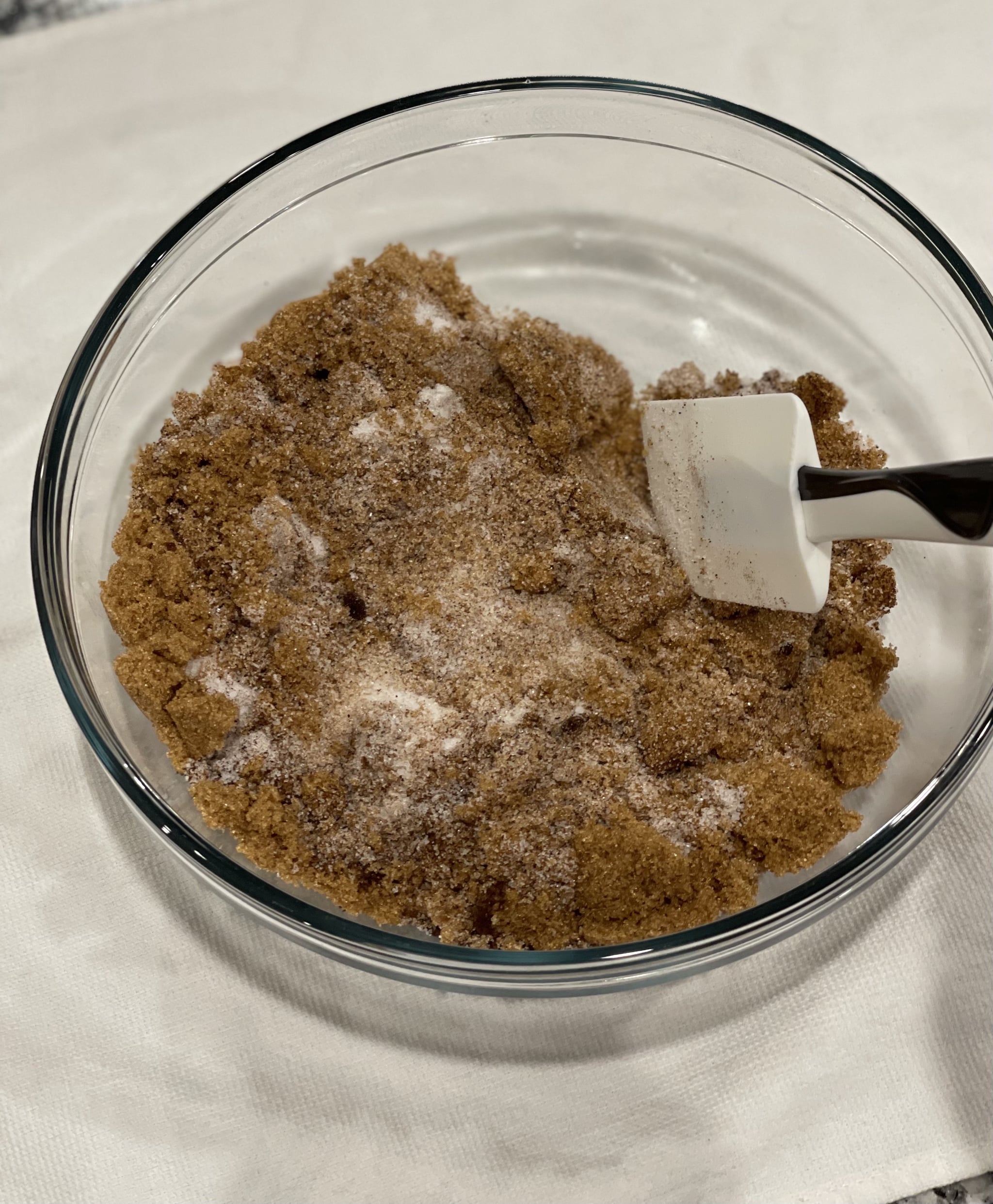 Set dough aside while you make the brown butter.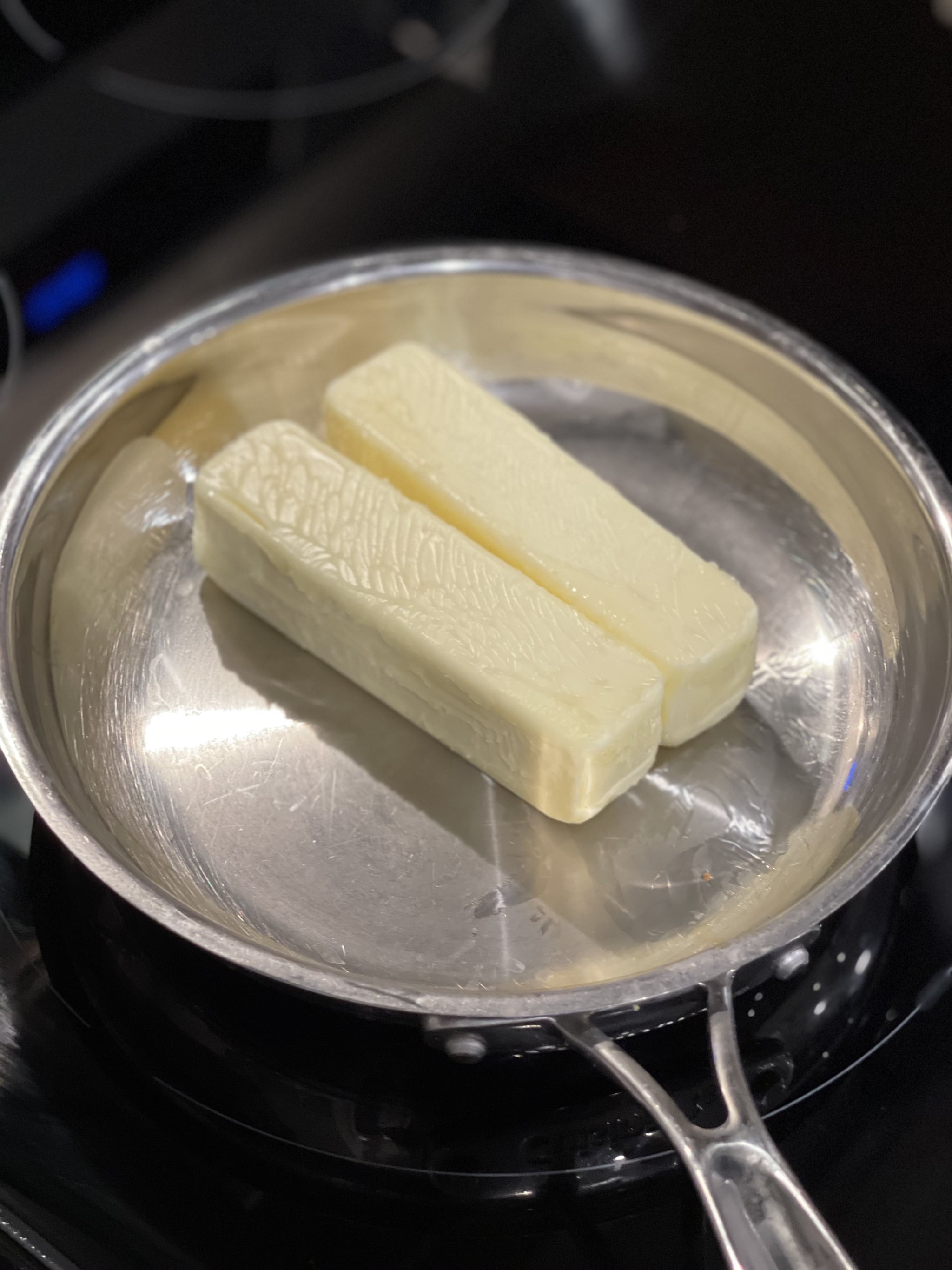 Once it's brown, add two ice cubes.
Pour into the dough mixture.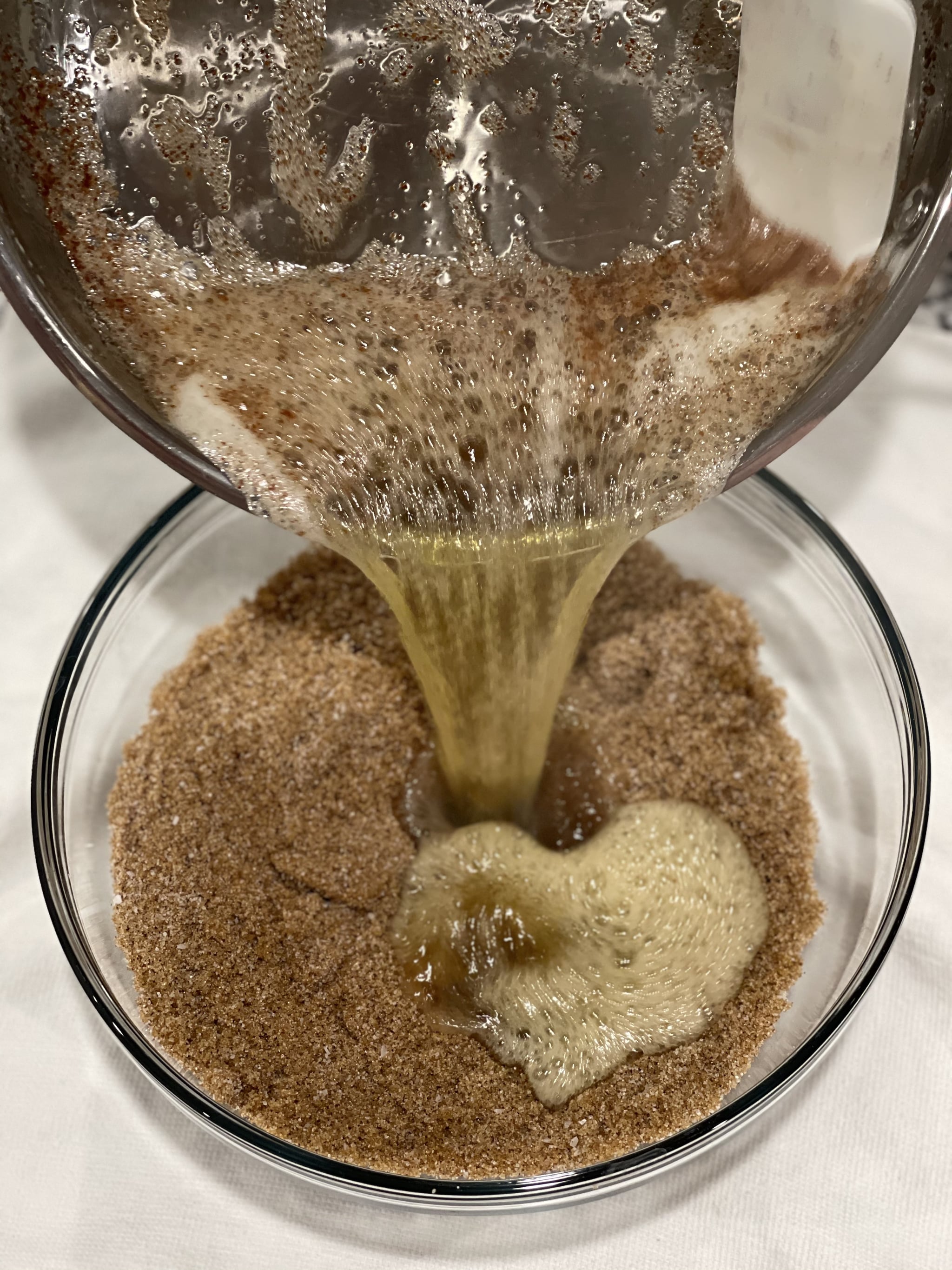 Mix together, then add vanilla and eggs.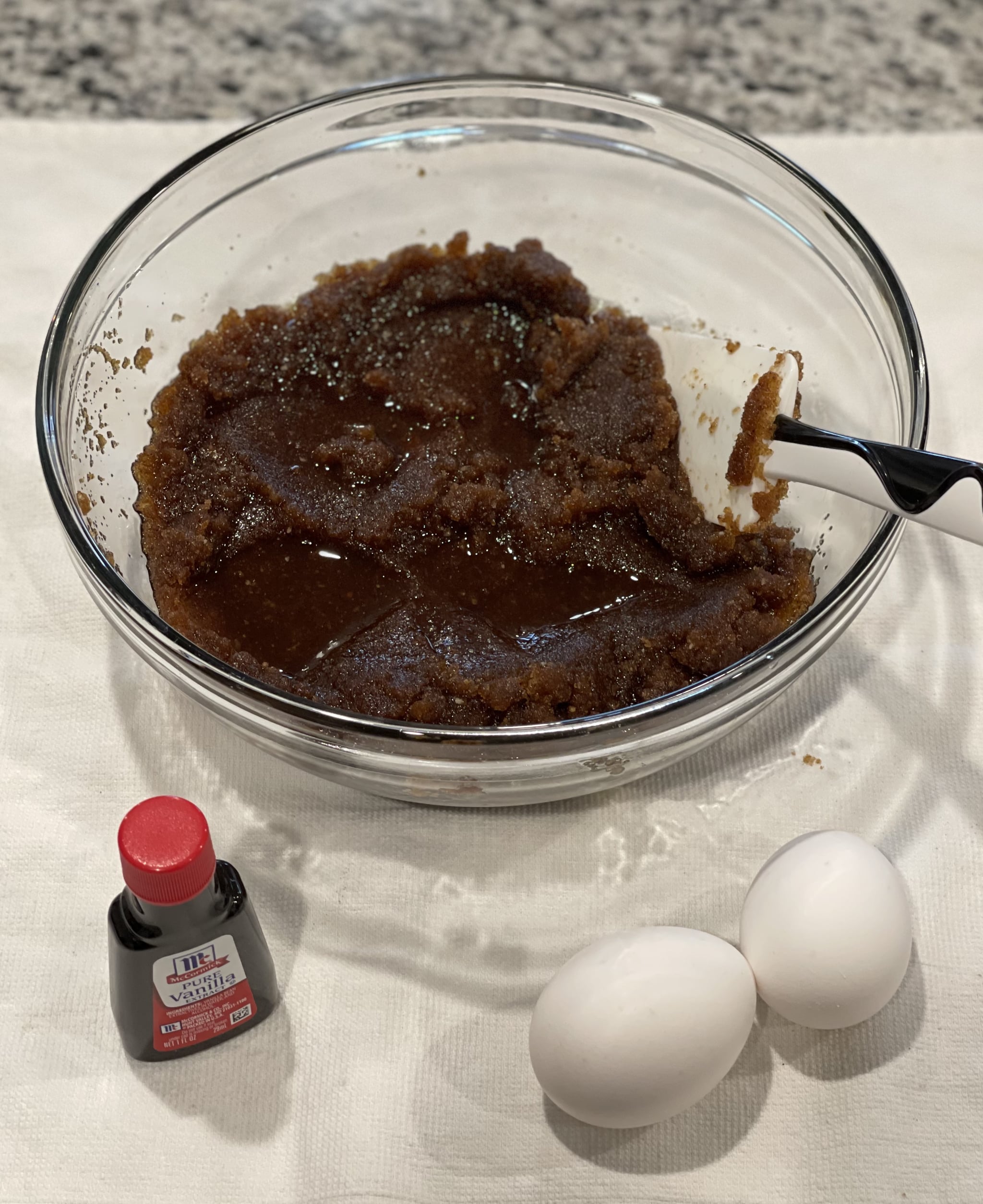 Mix in flour.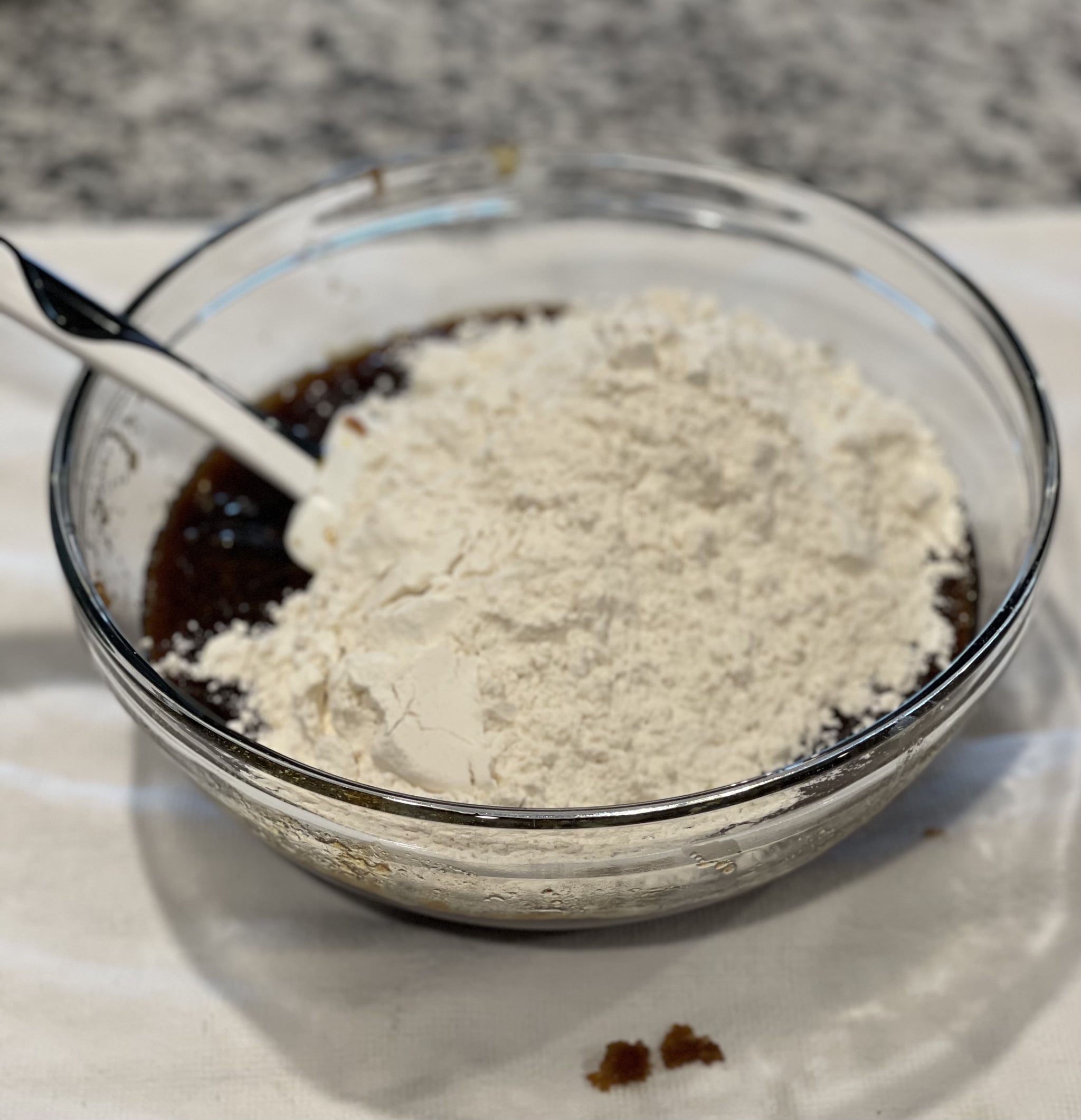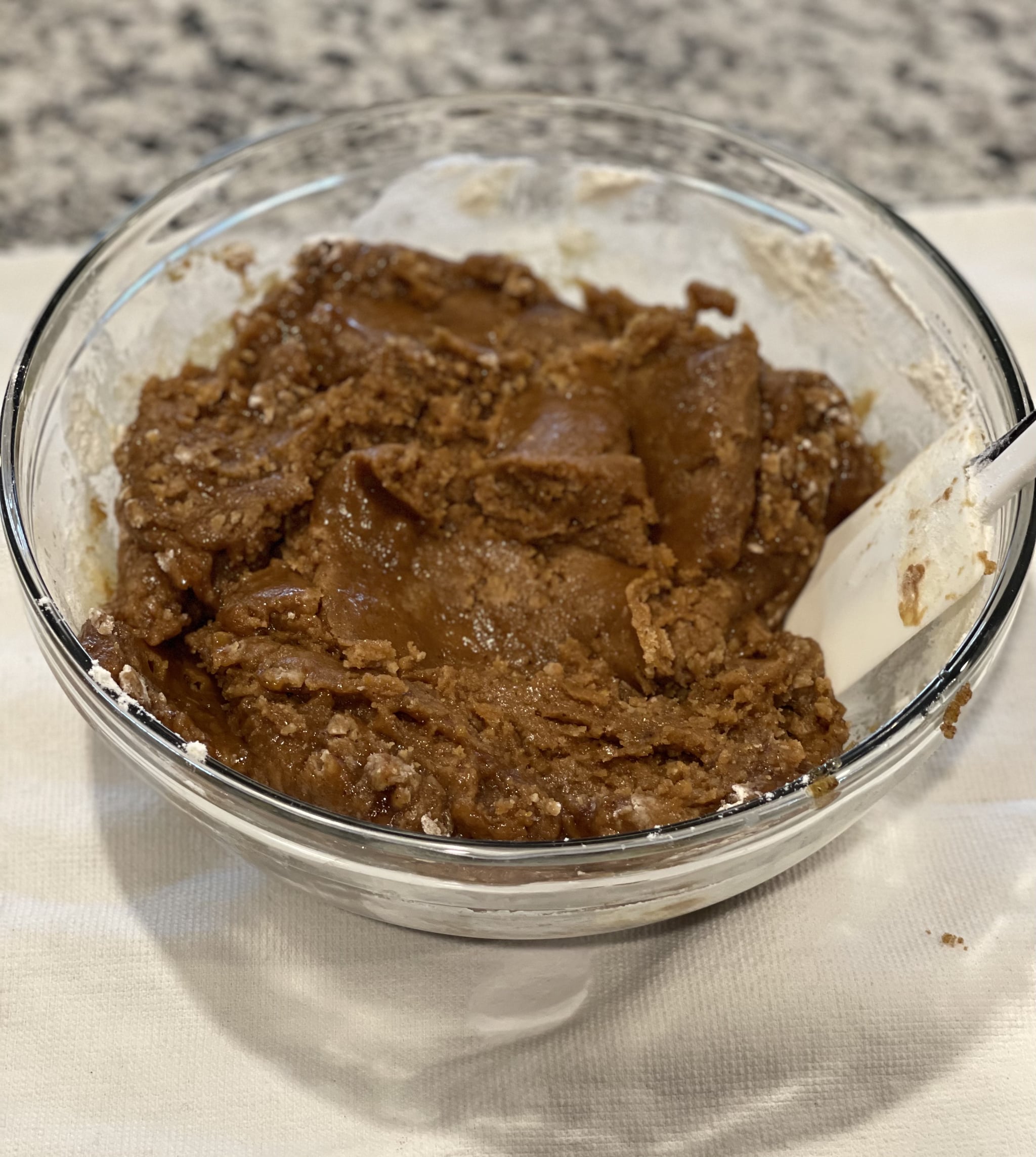 Add chopped up chocolate and toffee to the mixture.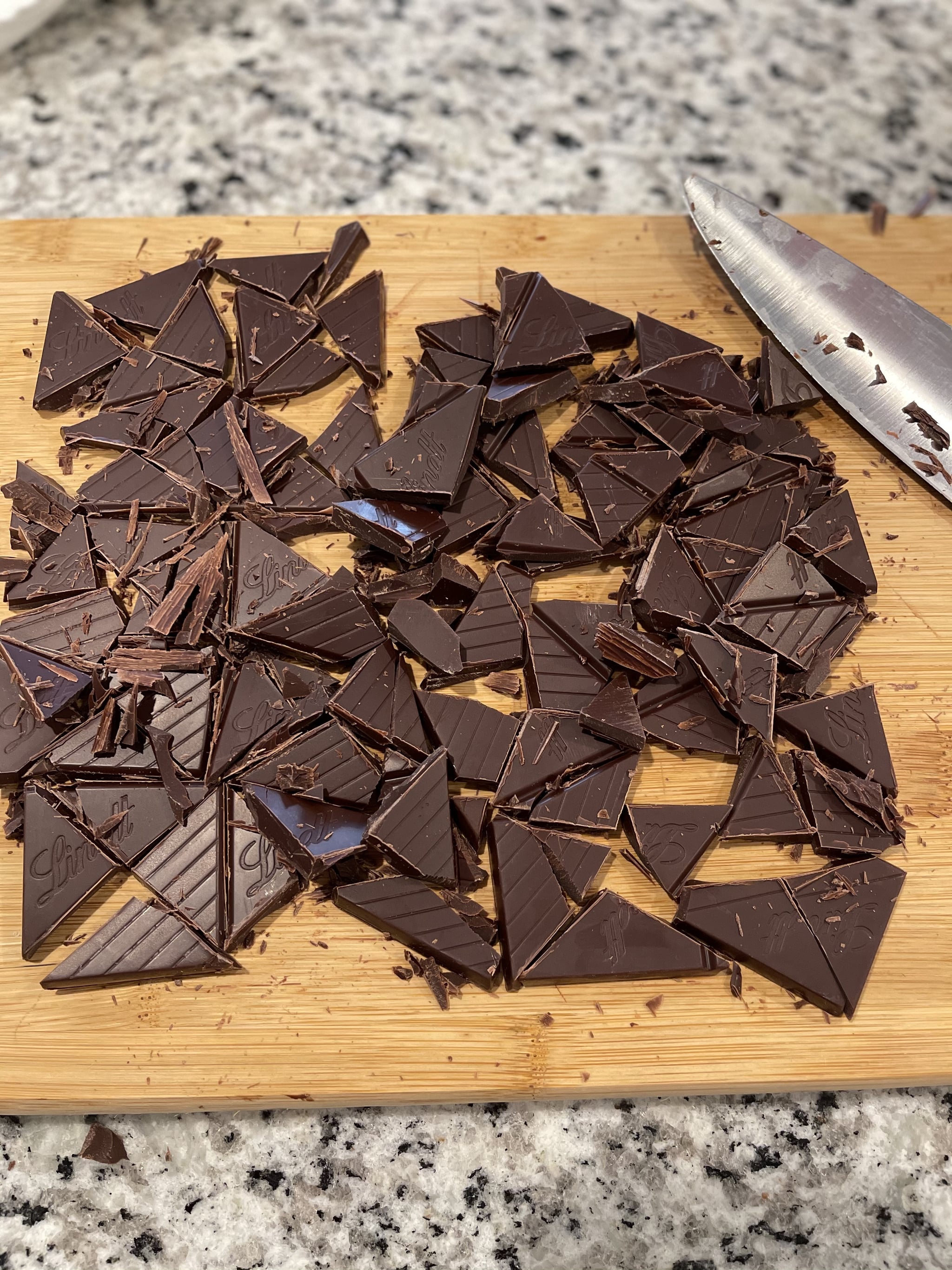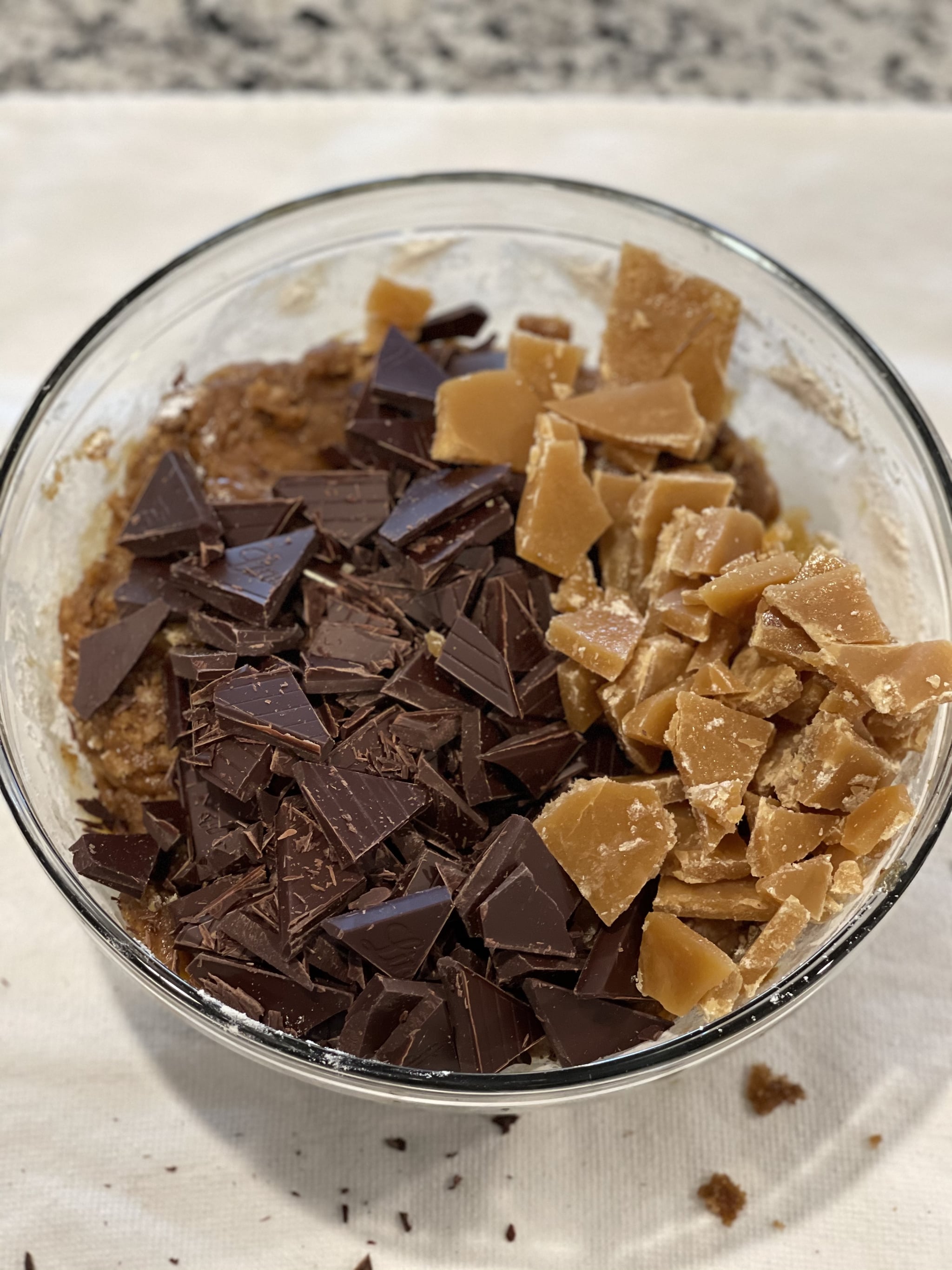 Form it into balls, leaving plenty of space on the cookie sheet. Put it in the fridge for 48 hours.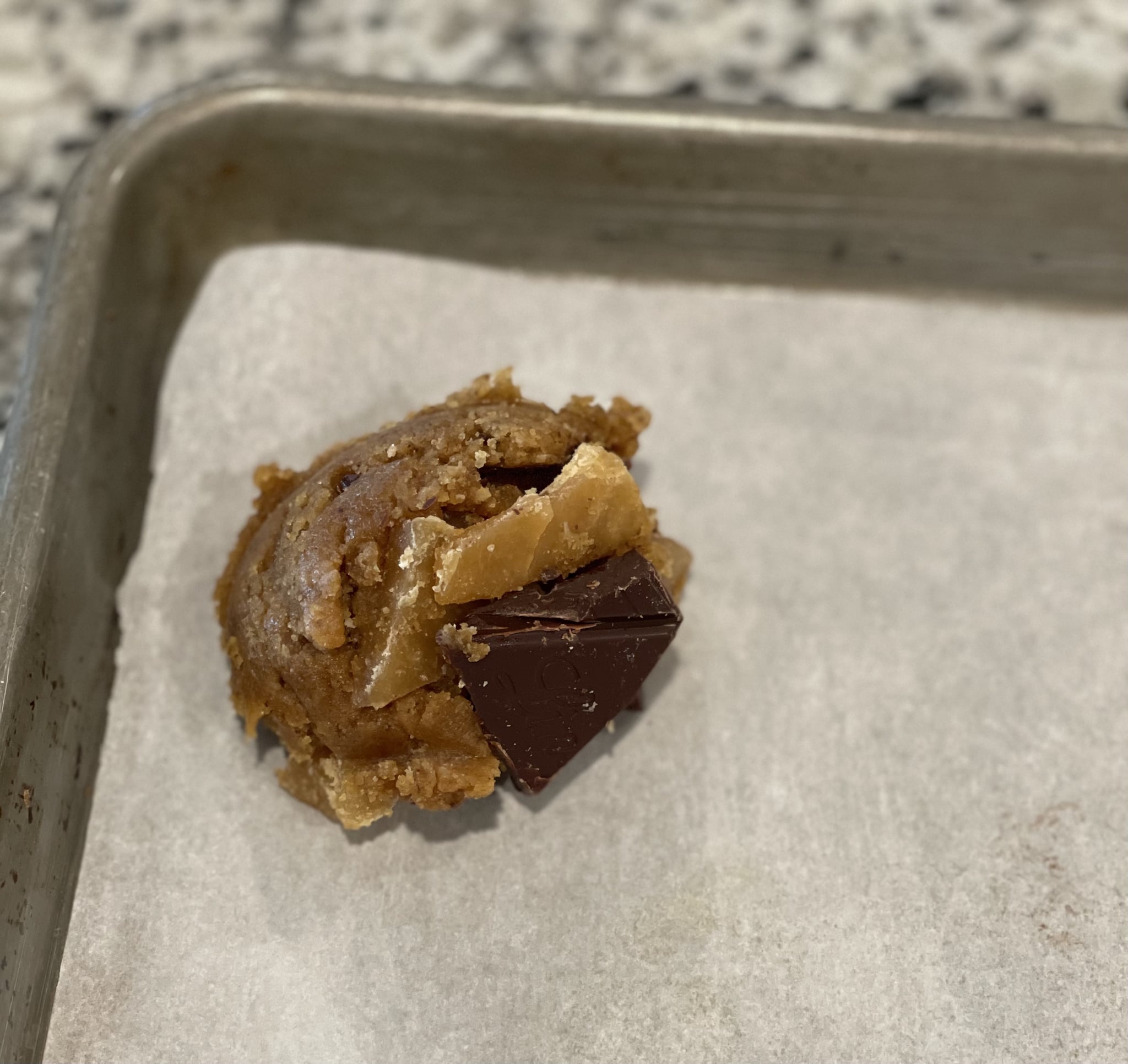 Bake at 300 degrees for 20 minutes. Use a spatula to gently re-shape the cookies so they stay round.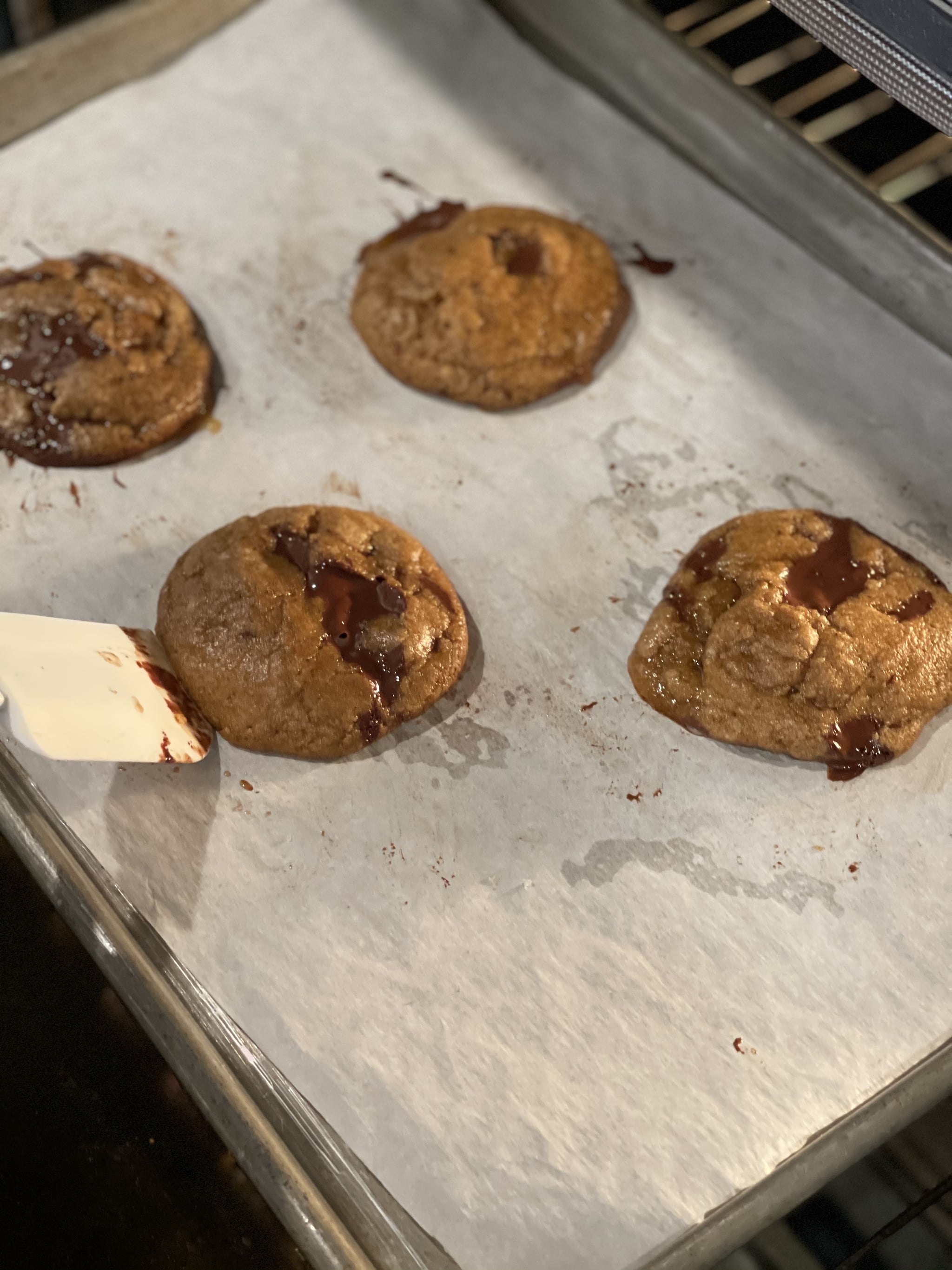 Sprinkle sea salt on top and enjoy!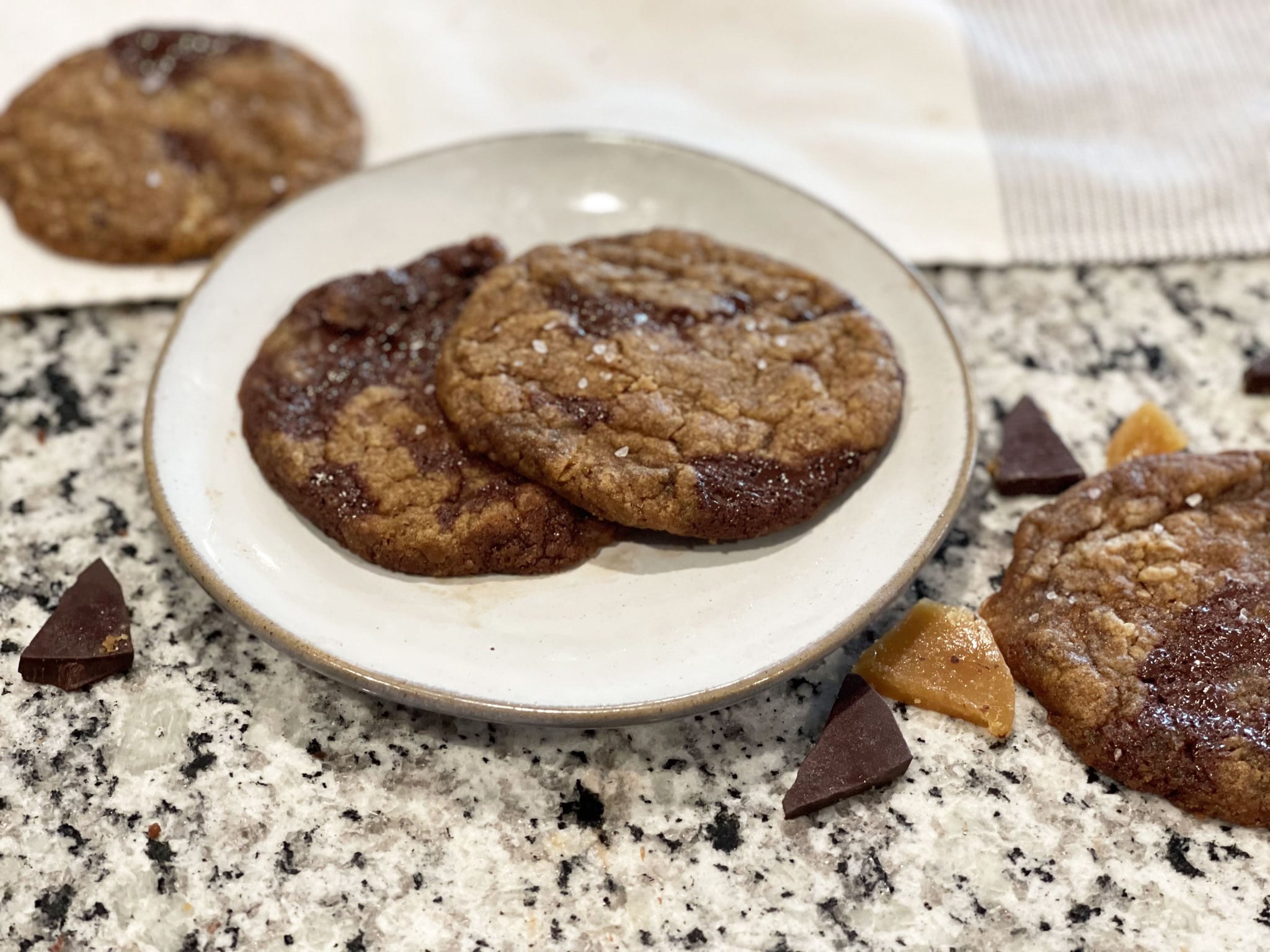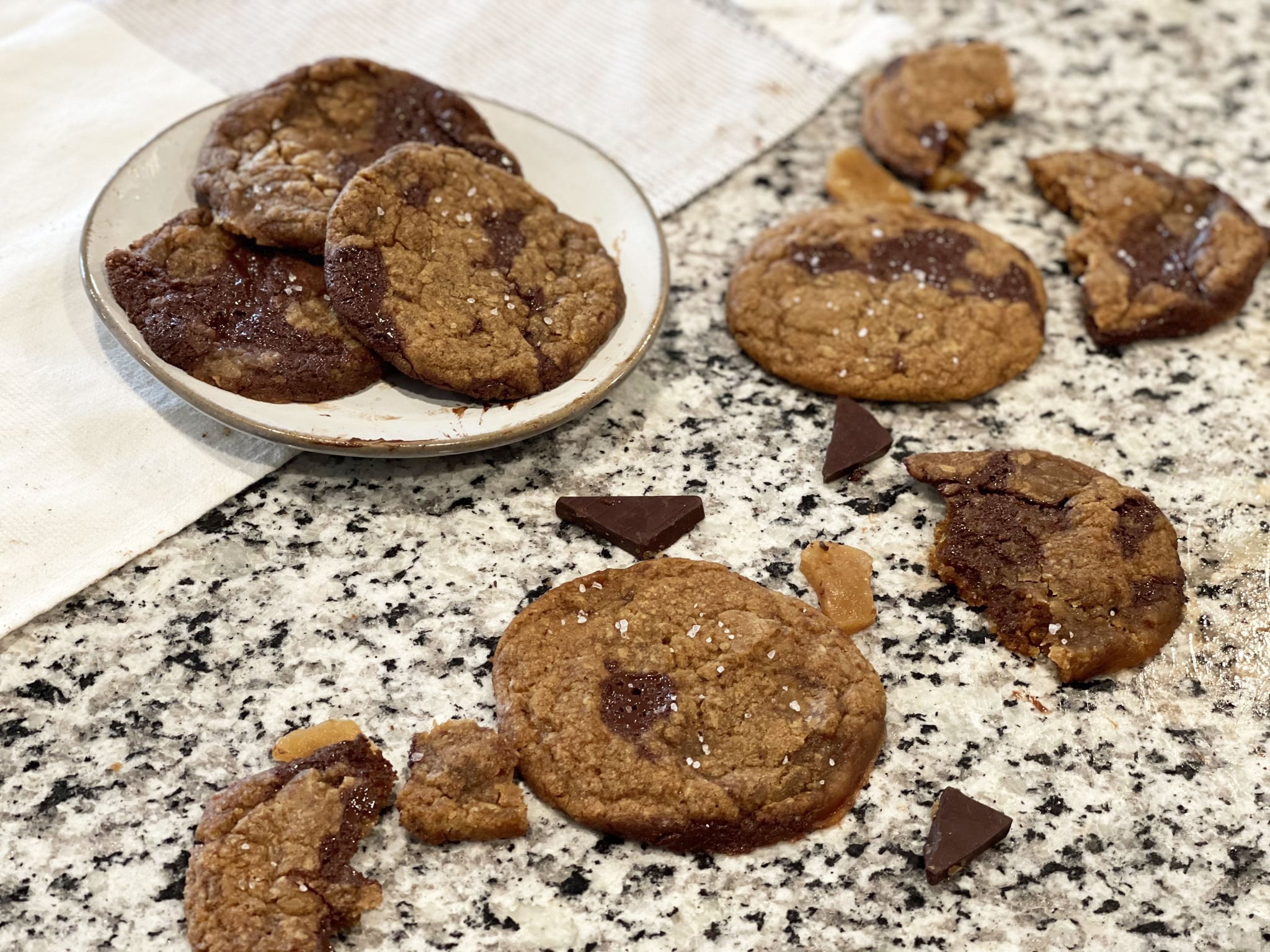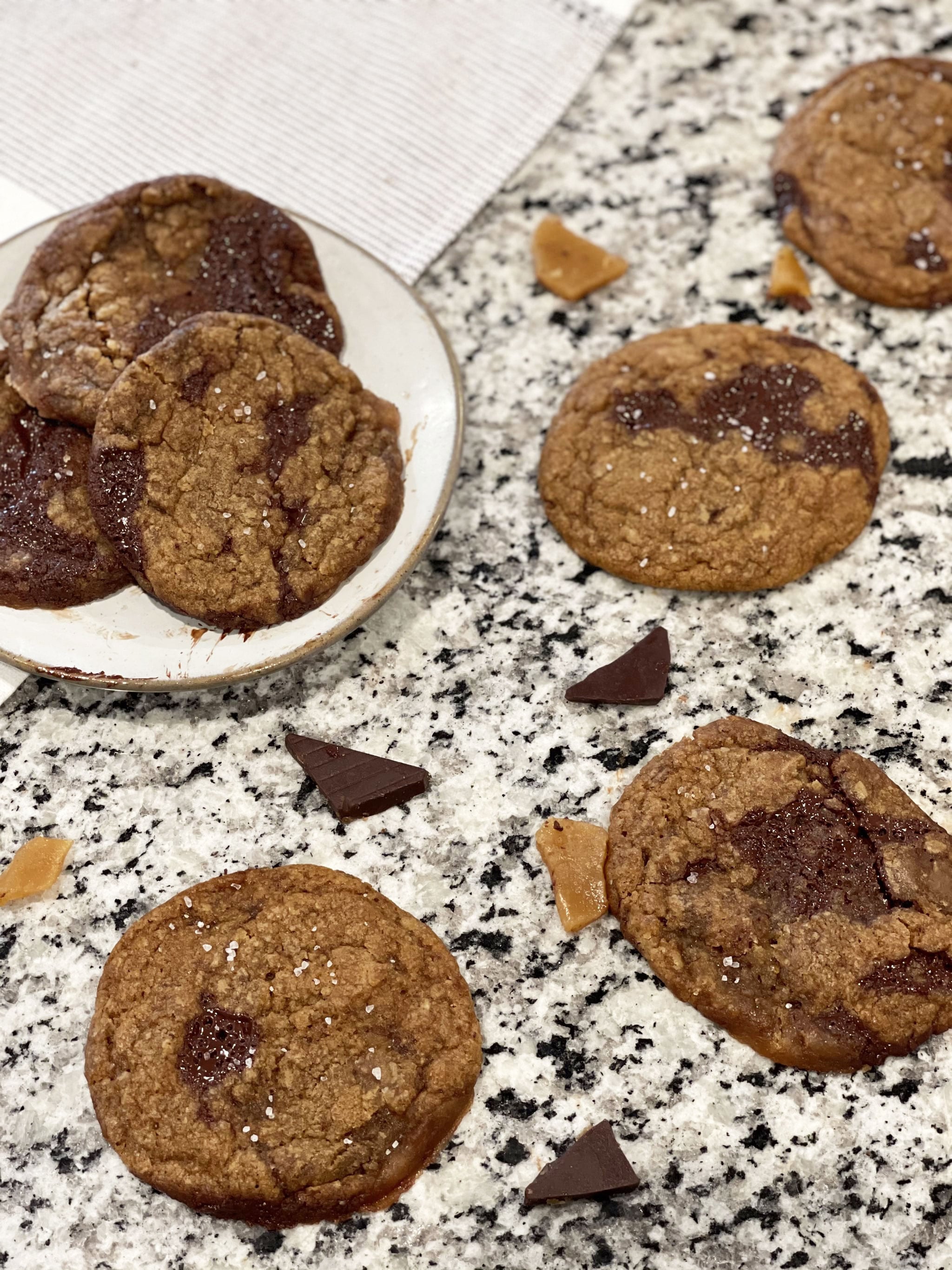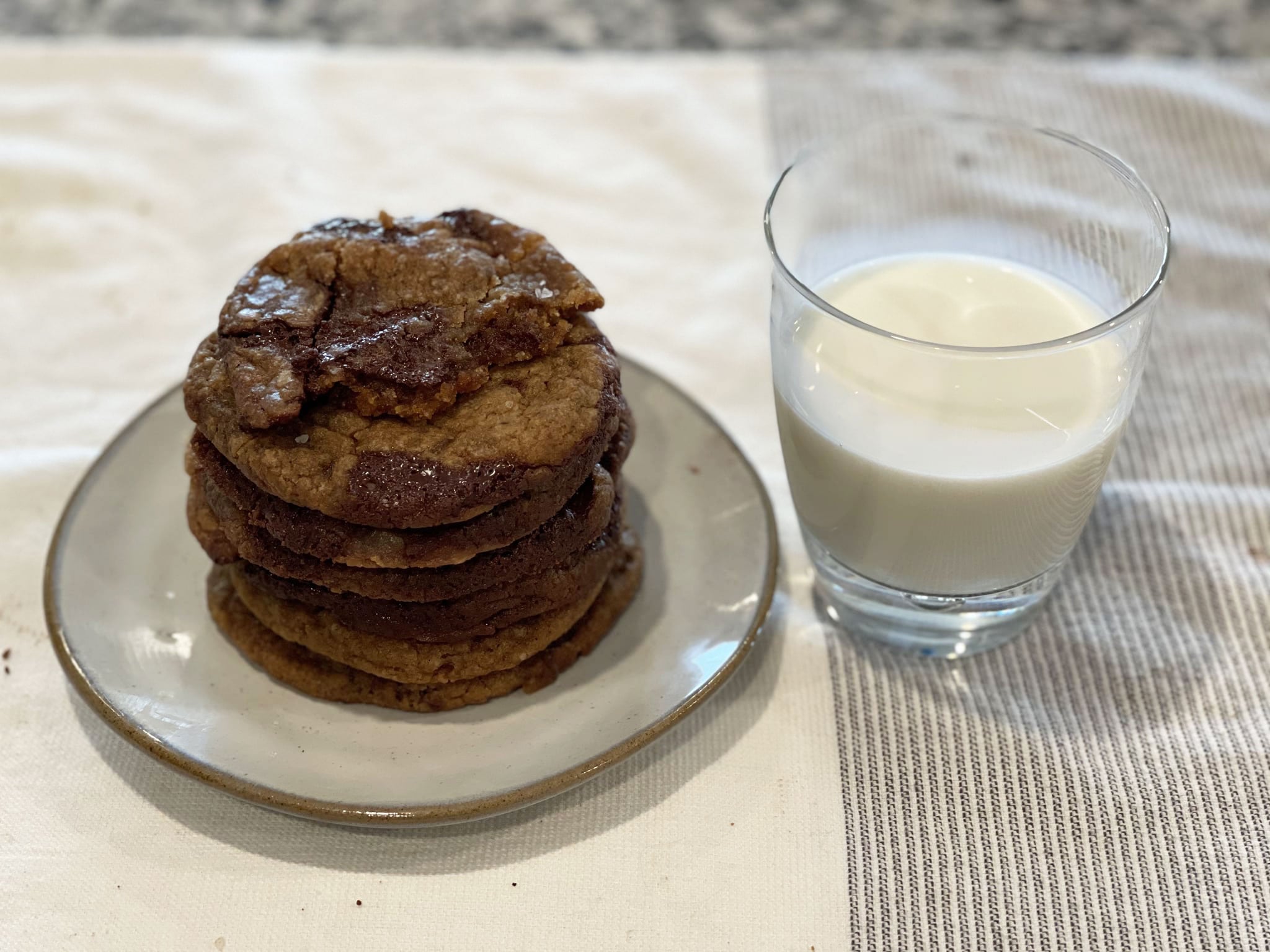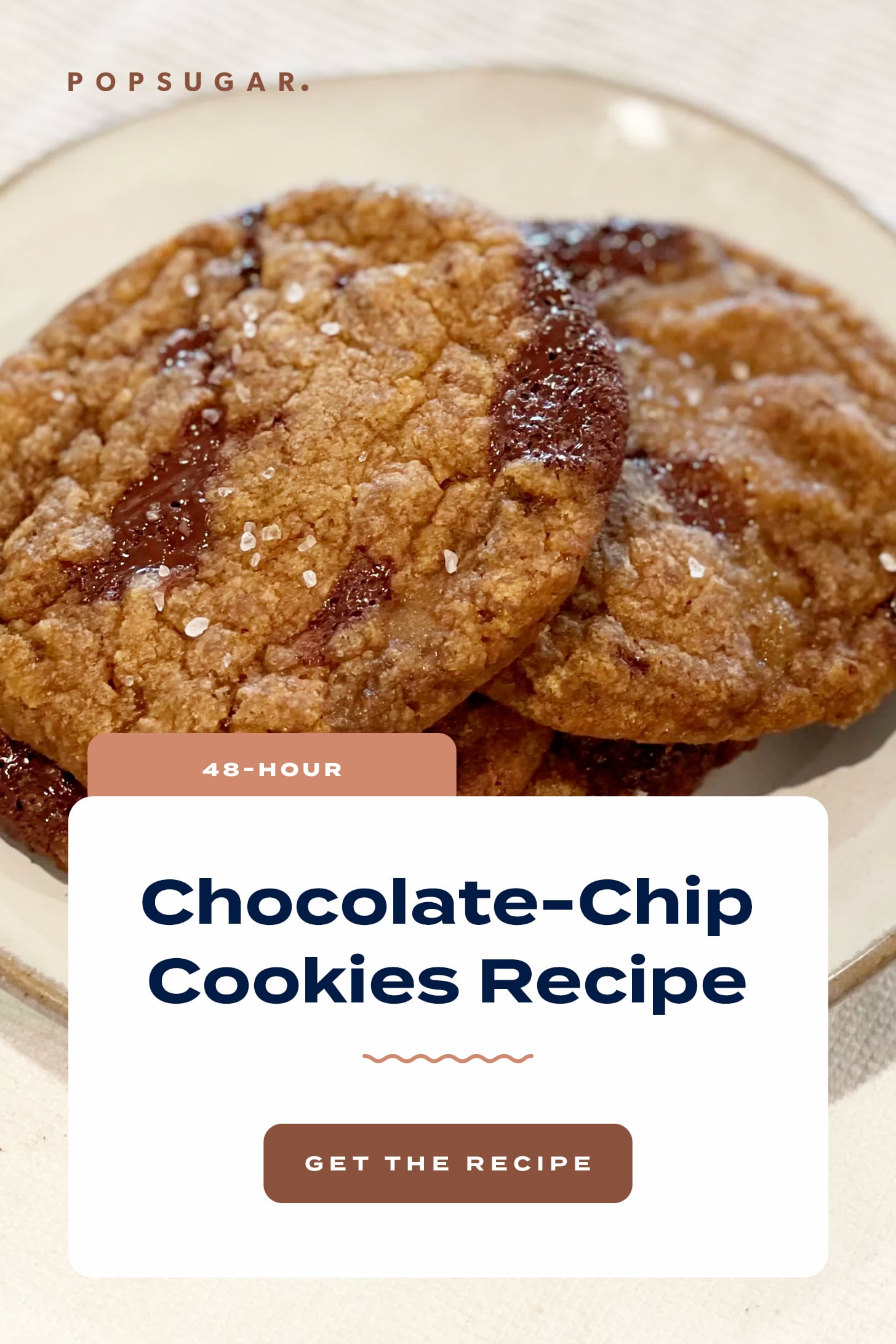 48-Hour Chocolate Chip Cookies
Alvin Zhou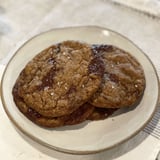 Ingredients
For the Toffee:
1 stick unsalted butter
1 cup light brown sugar
1 teaspoon kosher salt
For the Brown Butter:
2 sticks unsalted butter
2 ice cubes
For the Dough:
1/2 cup sugar
1 1/2 cups dark brown sugar
2 teaspoons espresso powder
2 teaspoons kosher salt
2 teaspoons baking soda
2 eggs
2 teaspoons good vanilla extract
2 1/2 cups all purpose flour
6 ounces chocolate, 70% cacao minimum
Maldon sea salt
Directions
Start by making the toffee. Put butter, light brown sugar, and kosher salt in a sauce pan over medium-low heat. You can cut the butter into smaller pieces so it melts easier. Mix together, continuously stirring.
Heat until it reaches 300 degrees Fahrenheit (use a candy thermometer to be sure).
Pour the toffee onto a baking sheet with parchment paper, then put it in the freezer to harden.
In a medium-size bowl, mix the brown and white sugar, salt, espresso, and baking soda for the dough.
Next, make brown butter by heating two sticks of butter on the stove over medium heat. Stir continuously until it turns golden brown.
Put two ice cubes in the butter and mix until melted. Pour butter into the dough mixture.
Mix in the eggs and vanilla.
Add flour to the mixture to thicken the dough. Combine until smooth.
Cut the chocolate into chunks with a knife. Set aside.
Break the toffee into smaller bits, using a spoon or rolling pin. Pour the chocolate and toffee into the batter, folding over until evenly distributed.
Use an ice cream scooper to scoop dough onto a pan with parchment paper.
Put in the fridge for 48 hours to let the flavors settle and intensify (it makes a big difference!).
After 48 hours, bake the cookies at 300 degrees for about 20 minutes. They should be golden brown with slightly crispy edges. Note: I had to periodically use a spatula to gently shape the cookies so they stayed round.
Sprinkle sea salt over the top for the final touch. Serve with milk and enjoy!
Information
Category

Desserts, Cookies

Yield

2 dozen cookies

Prep Time

48 hours, 20 minutes

Cook Time

20 minutes

Total Time

2 days, 39 minutes, 59 seconds
Image Source: POPSUGAR Photography / Sydni Ellis