Anthony Bourdain Plans NYC Food Market
Anthony Bourdain's New Market Sounds Like Every Foodie's Paradise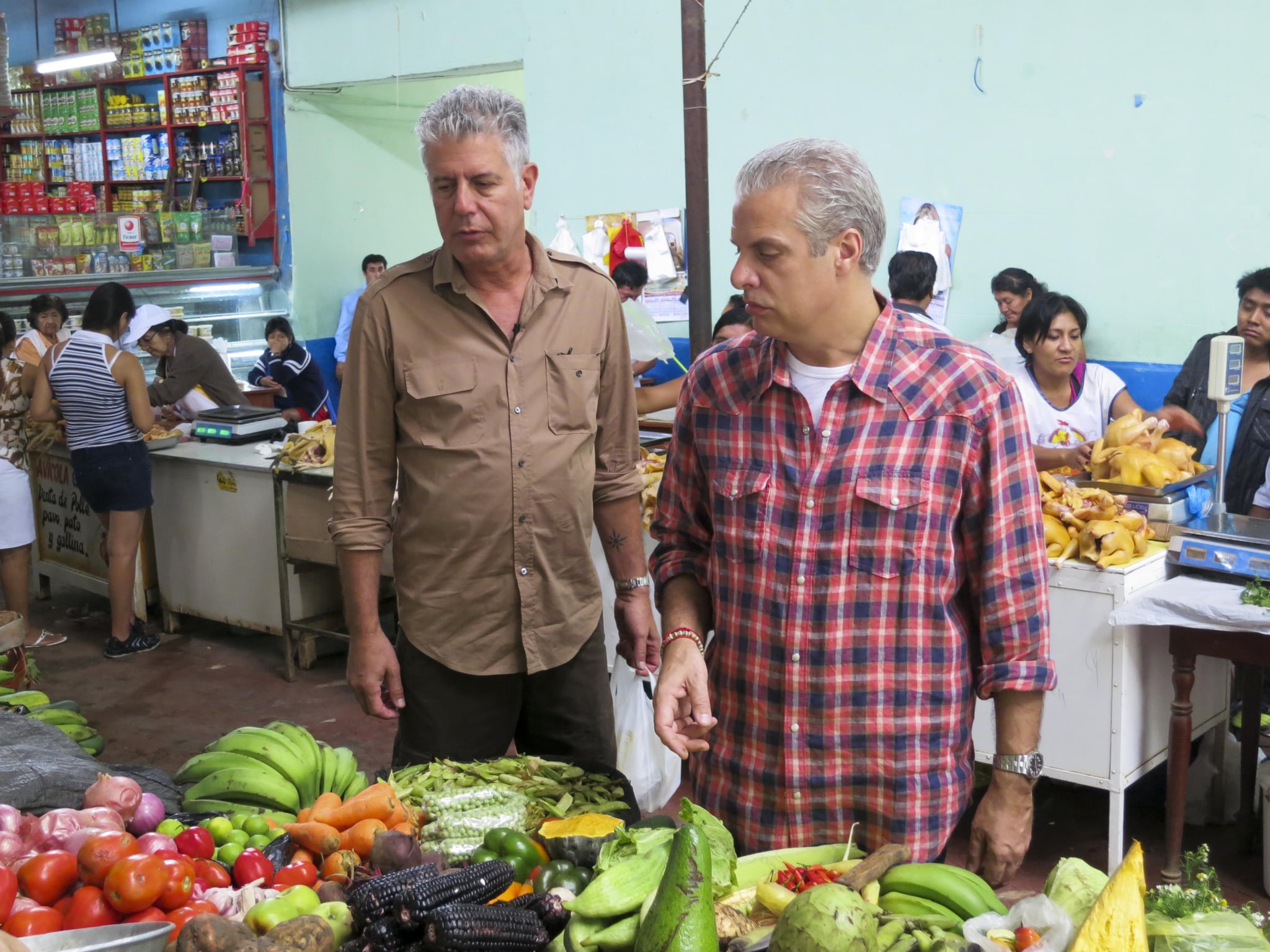 Anthony Bourdain is no stranger to intimidating challenges — after all, he's made a career out of eating questionable food in faraway places. But his latest venture is of a completely different nature than any of his other projects. The famous chef plans to open a 155,000-square-foot market in New York City, filled with food vendors and retail spaces much like those Bourdain frequents in his TV show Parts Unknown. Sounds intense, right? But despite the massive nature of this endeavor, we are fully confident that Bourdain Market is in extremely capable hands. Understandably, people have a lot of questions about Anthony Bourdain's plans for the market, so we have rounded up all the things you need to know about the internationally inspired eatery.
When does it open? If all goes according to plan, Bourdain Market should open in 2017.
Where will it be? Bourdain has leased New York City's Pier 57 mezzanine and concourse for the project.
How much will this project cost? Bourdain Market is predicted to be a $60 million installation! Wow.
What types of restaurants and chefs will be there? Described as a "vast collection of about 100 retail and wholesale food vendors from New York, the nation and overseas, including fishmongers, butchers, bakers and other artisans, and eventually at least one full-service restaurant," Bourdain Market will host a huge variety of cuisines and culinary figures. The New York Times reports that Bourdain will be bringing some of his favorite international food vendors to the market, as well, requiring plenty of visas.
How late will the market stay open? Because Bourdain wants to capture the bustling market feeling of "eating and drinking at midnight," the business hours will be nearly around the clock.
What else is nearby? As of now, there are plans to convert the roof of Pier 57 into a public park where events like the Tribeca Film Festival can be held.
How many people will be there? The developers of Bourdain Market told The New York Times that they're anticipating crowds of 20,000-plus people per day.
Who else is involved? Bourdain has quite a few partners in this venture, including retail entrepreneur Stephen Werther and former Shake Shack chief executive David Swinghamer.
What makes it different from other farmers markets? With everything from butchers and fishmongers to Singaporean street food, Bourdain Market will bridge the gap between high- and low-level cuisine, making it approachable to everyone under one roof.
We can't wait to learn more about this exciting project as it progresses, but we've got a serious problem: how are we supposed to wait two years?!