Avocado Passion Fruit Sorbet Recipe
Avocados Plus Sorbet Is Truly a Match Made in Heaven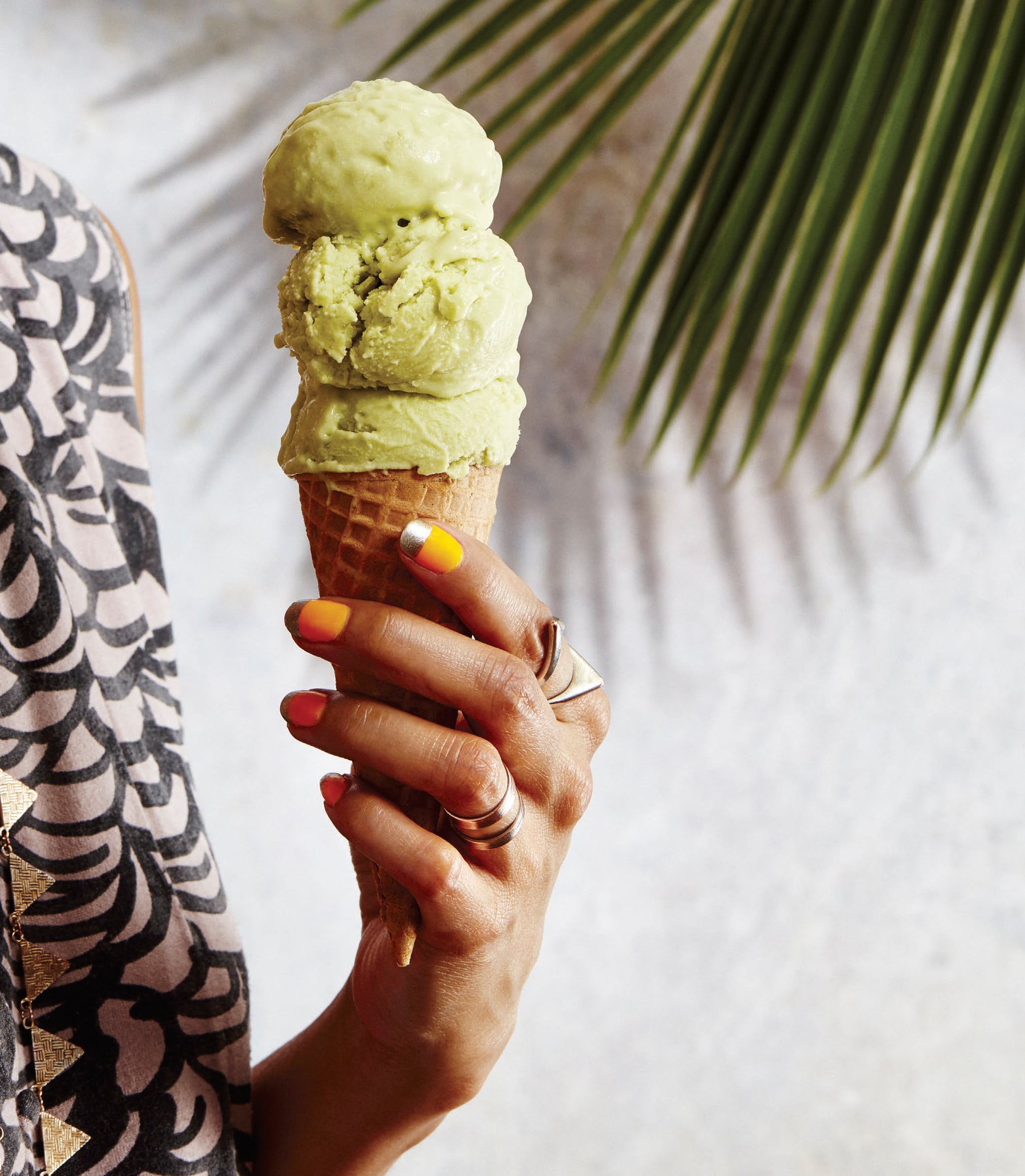 Just when you thought your obsession with avocados couldn't go any further, Fany Gerson pushes the envelope with this avocado passion fruit sorbet recipe from Mexican Ice Cream: Beloved Recipes and Stories ($13). The simple ingredients and fresh, smooth flavor make this a must try. If you don't have an ice cream maker, this is a fantastic excuse to buy one, although Fany provides instructions for making it without the fancy equipment too.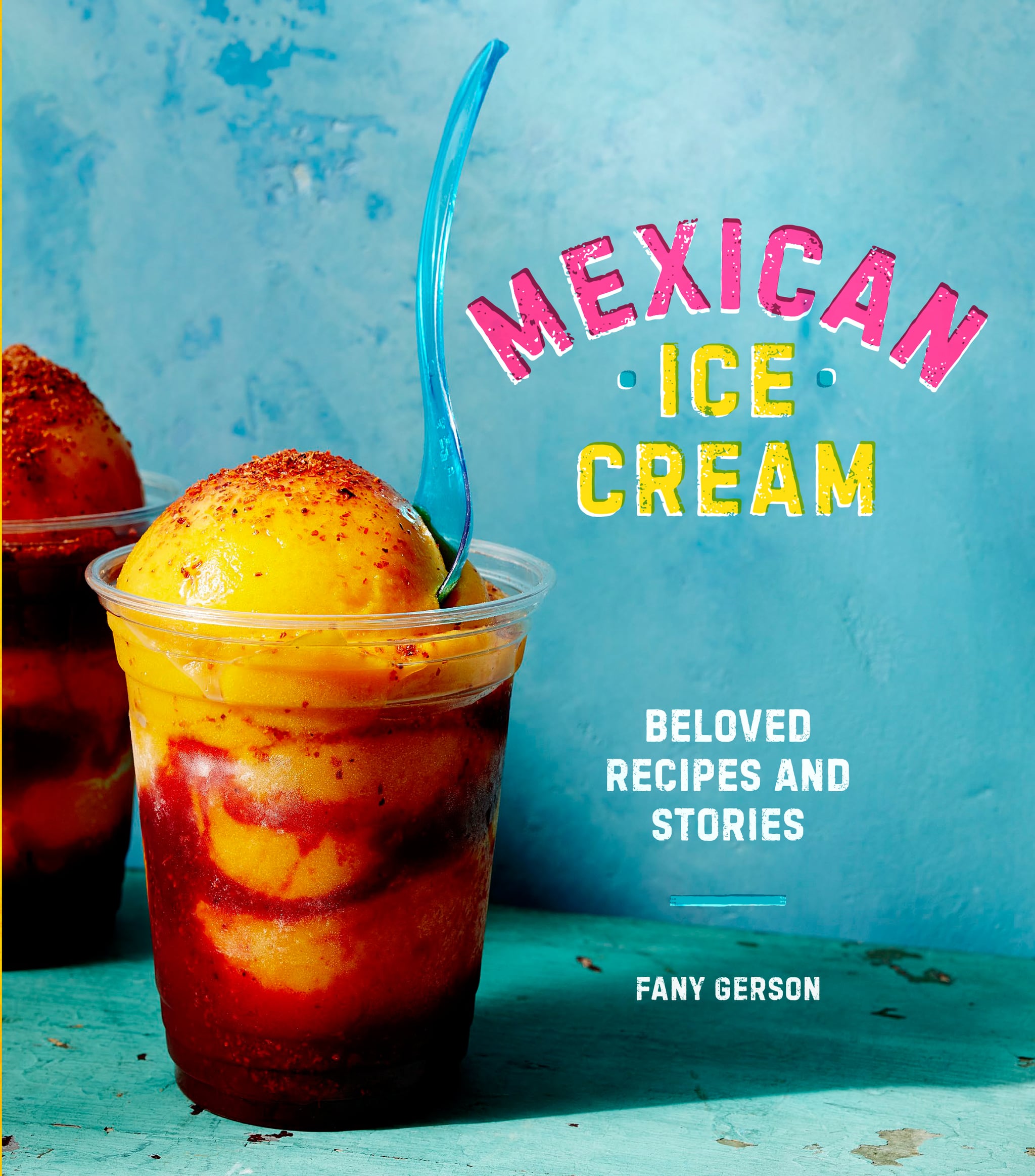 Notes
The state of Michoacán grows amazing avocados — many are exported to the United States — so it's no surprise that it's where I found inspiration for this recipe. This particular combination of avocado and passion fruit was one I tried in the form of a paleta (a Mexican ice pop) in Morelia, the capitol of Michoacán. The acidity of passion fruit cuts through the richness of avocado, while still complementing its flavor in a very unexpected way. Avocados are so luscious and velvety that you can make a perfectly creamy sorbet, like this one, without adding any emulsifiers.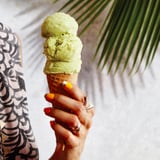 Ingredients
2 cups fresh or thawed frozen passion fruit puree*
3/4 cup plus 2 tablespoons sugar
2 small ripe avocados
1/2 teaspoon kosher salt
1 tablespoon freshly squeezed lime juice
*Look for frozen passion fruit puree in Latin American markets and specialty grocery stores.
Directions
In a small saucepan, combine the passion fruit puree and sugar. Cook over medium-high heat, stirring, until the sugar dissolves. Remove from the heat and allow to cool to room temperature.
Cut the avocados in half lengthwise. Remove the pits and scoop the flesh into a blender or food processor. Add the cooled passion fruit mixture and the salt and process until smooth, scraping down the sides of the blender jar or bowl as needed. Add the lime juice and process just until combined. Pour the mixture into a bowl, cover, and refrigerate until cold, about 2 hours.
Freeze and churn in an ice cream maker according to the manufacturer's instructions. For a soft consistency, serve the sorbet right away; for a firmer consistency, transfer it to a container, cover, and allow to harden in the freezer for 2 to 3 hours.
Reprinted with permission from Mexican Ice Cream, copyright © 2017 by Fany Gerson, published by Ten Speed Press, an imprint of Penguin Random House LLC.
Information
Category

Desserts, Ice cream

Cuisine

North American

Yield

Makes about 1 quart
Image Source: Photography copyright © 2017 by Justin Walker