Avocado Salmon Rice Bowl Recipe
Get In on the Latest Dining Trend With This Salmon Rice Bowl With an Avocado Rose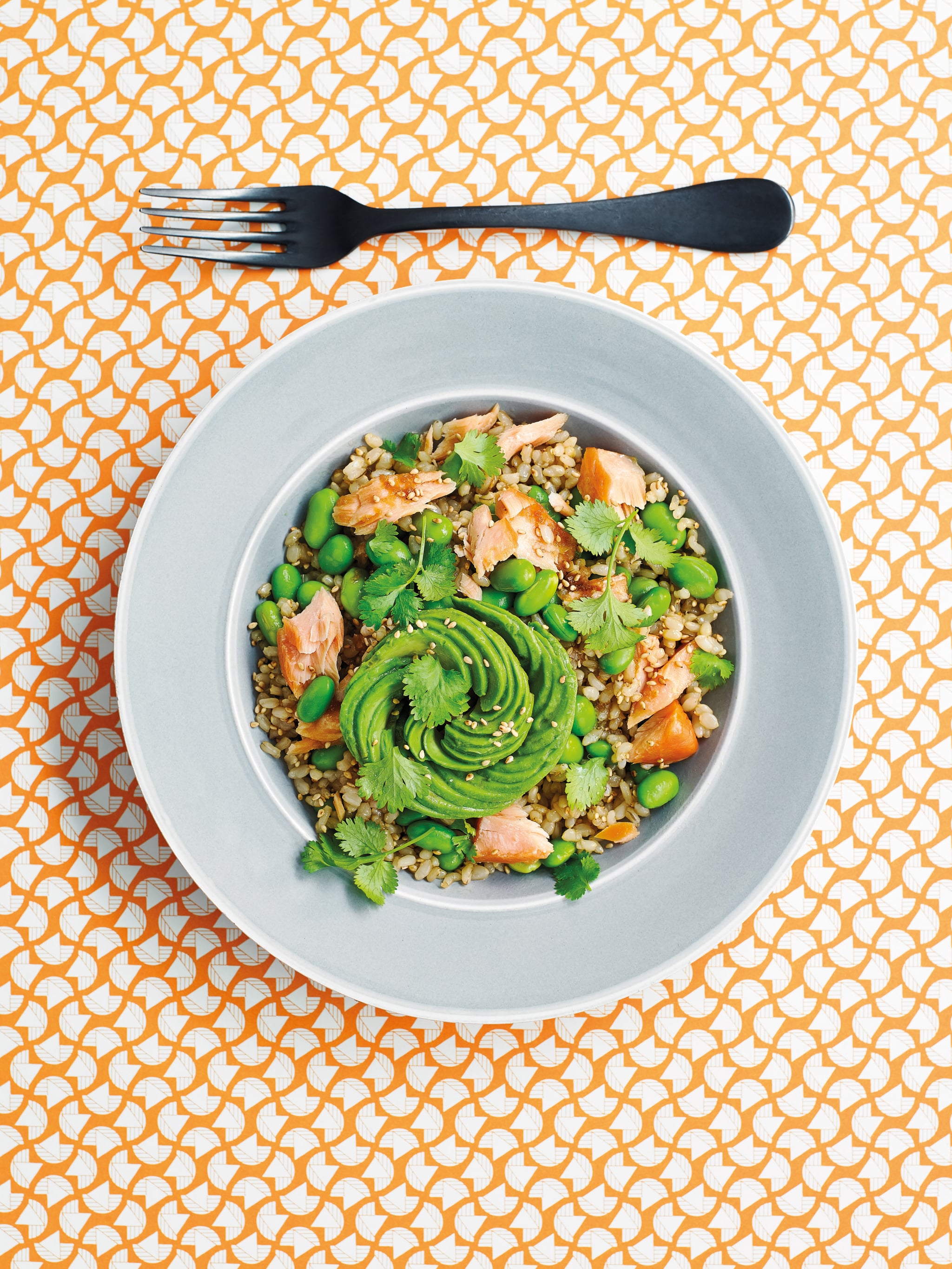 Rice bowls are having a moment, and for good reason — they're some of the most versatile meals on the planet. This hearty version features smoked salmon, avocado, and a sesame-soy-honey sauce to tie it all together. It's the ultimate low-fuss healthy lunch or dinner, as it comes together in about 40 minutes or no time at all if you're using leftover rice. One of many one-bowl recipes from Posh Rice: Over 70 Recipes for All Things Rice by Emily Kydd, out March 7, this flavorful dish will convince you that brown rice is anything but boring.
Using hot smoked salmon makes this recipe quick enough as it is, and you can speed things up even more by using frozen brown rice. Take a break from your go-to brown rice recipes and whip up this satisfying bowl that's pretty enough to post on Instagram. If you're feeling particularly adventurous, take a few extra minutes to master the avocado rose on top. It's easier than it looks!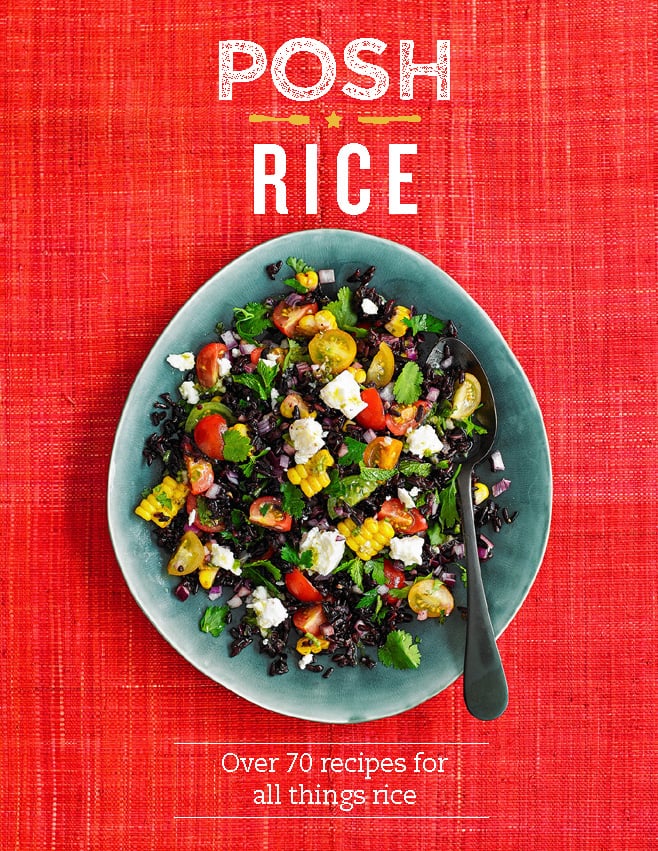 Avocado, Salmon, and Sesame Rice Bowl
From Posh Rice by Emily Kydd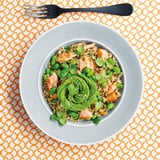 Ingredients
Salt
150 grams / 1 cup short-grain brown rice
1 tablespoon toasted sesame seeds
100 grams / 4 ounces edamame beans, defrosted if frozen
1 avocado
1 fillet (about 90 grams / 3 ounces) hot smoked salmon
Handful coriander (cilantro) leaves, roughly chopped
For the dressing:
1 tablespoon sesame oil
1 tablespoon soy sauce
1 tablespoon mirin
1/2 heaped teaspoon grated ginger
Drizzle of honey
Directions
Cook the rice in salted water according to the packet instructions. Drain, then spread it out on a tray and leave to cool. Meanwhile, mix together the dressing ingredients in a small bowl.
Tip the rice into a bowl, then stir in the dressing, most of the sesame seeds, and the edamame beans. Divide between bowls.
Halve the avocado, remove the stone and peel off the skin. Place an avocado half cut-side down on a chopping board, then slice very thinly across its width. With the slices remaining standing as they are, gently fan them to form a line of slices. Starting at one end, carefully roll up the line to form a rose shape and place it on top of the rice.
Flake over the salmon, then scatter the coriander and remaining sesame seeds on top.
Information
Category

Rice, Main Dishes

Cuisine

North American

Yield

Serves 2

Total Time

39 minutes, 59 seconds