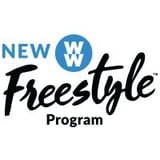 We've partnered with Weight Watchers to share delicious and protein-packed egg recipes that will keep your wellness plan on track. The brand-new Weight Watchers Freestyle™ program now includes more than 200 foods that are zero SmartPoints®, from skinless chicken and turkey breast to eggs, fish, seafood, beans, tofu, nonfat plain yogurt, and so much more! Now you can count less and enjoy more.
This bright, comforting take on baked eggs is the definition of "have it your way." The zero-Points® eggs will continue to cook for a few minutes after leaving the oven, so you can sit back and let them achieve your perfect consistency — or just go with runny if you're impatient! And, if you can't find delicata, acorn squash (also zero Points®) is an excellent substitute.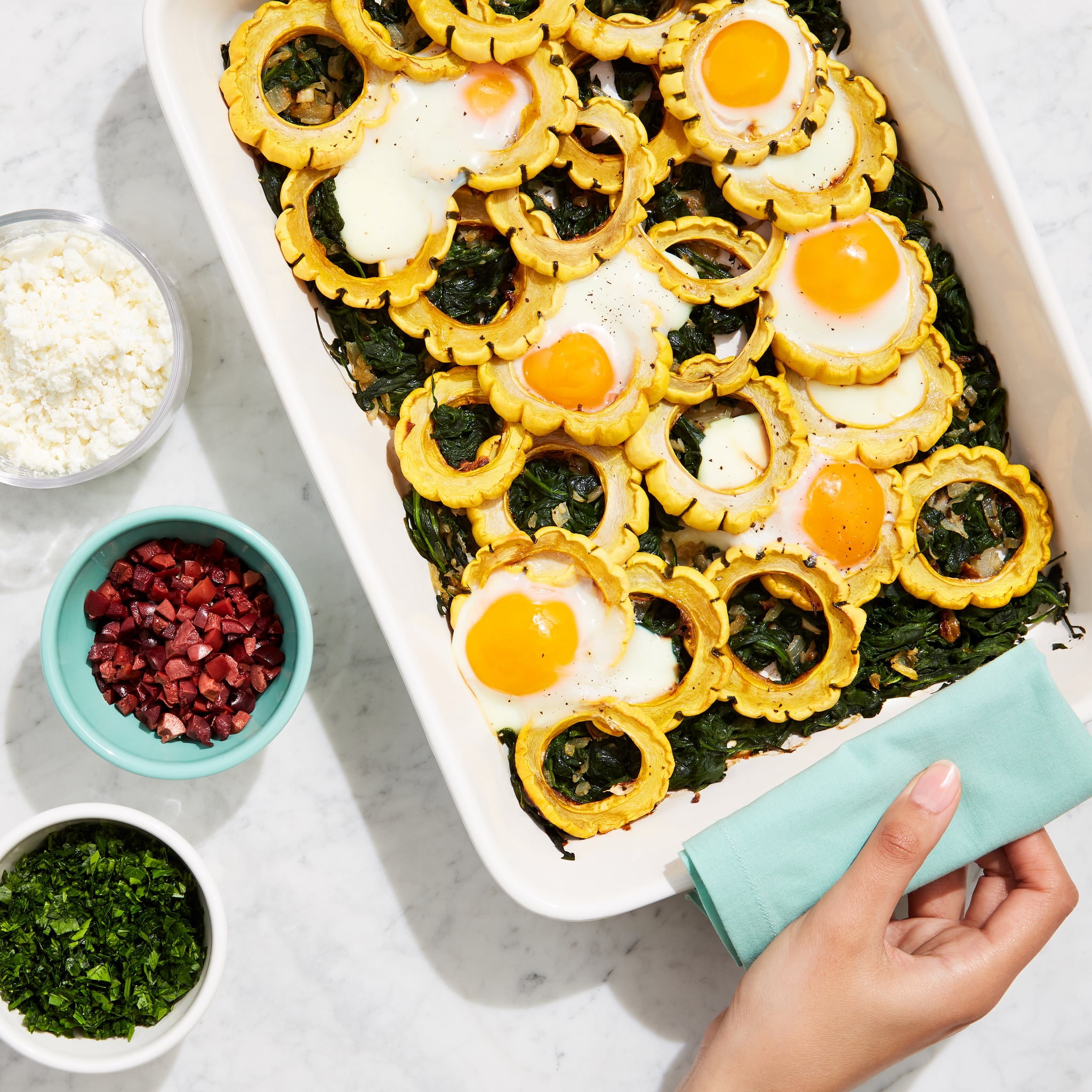 Baked Eggs With Delicata Squash, Spinach, and Feta
2 Weight Watchers Points® Per Serving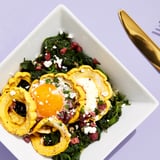 Ingredients
Cooking spray
30 ounces chopped frozen spinach, three 10-ounce packages, defrosted, well-drained
1 large uncooked onion, yellow variety, minced
2 medium garlic cloves, minced
1 teaspoon ground cumin
1/4 teaspoon kosher salt
1/8 teaspoon black pepper, freshly ground
1 pinch cayenne pepper
2 medium uncooked delicata squash, trimmed, seeded, sliced in 1/2-inch-thick circles
1 tablespoon olive oil
6 large eggs
10 oil-cured olives, chopped
2 tablespoons crumbled feta cheese
1/2 cup fresh parsley, flat-leaf variety, coarsely chopped
Directions
Preheat oven to 425°F. Coat a 13x9-inch baking dish with cooking spray.
Combine spinach, onion, garlic, cumin, salt, pepper, and cayenne in a large bowl; spoon into prepared baking dish in an even layer. Arrange a layer of squash over the top and drizzle with oil. Cover with foil; bake until squash is completely tender, about 45 minutes.
Remove dish from oven and crack eggs over vegetable mixture, spacing them out evenly (season with salt and pepper, if desired). Bake until egg whites just set but yolks are still bright yellow and somewhat runny, 8-10 minutes (or longer if desired).
Serve sprinkled with olives, feta and parsley.
Serving size: 3 cups vegetables and 1 egg.
Information
Category

Main Dishes

Cuisine

North American

Yield

Serves 6

Total Time

1 hour, 19 minutes, 59 seconds