Basic Asian Marinade Recipe
Jonathan Waxman's Secret Flavor Weapon
Our partner Tasting Table shares the best of food and drink culture. Today, Jacqueline Raposo has the recipe for Jonathan Waxman's go-to sauce.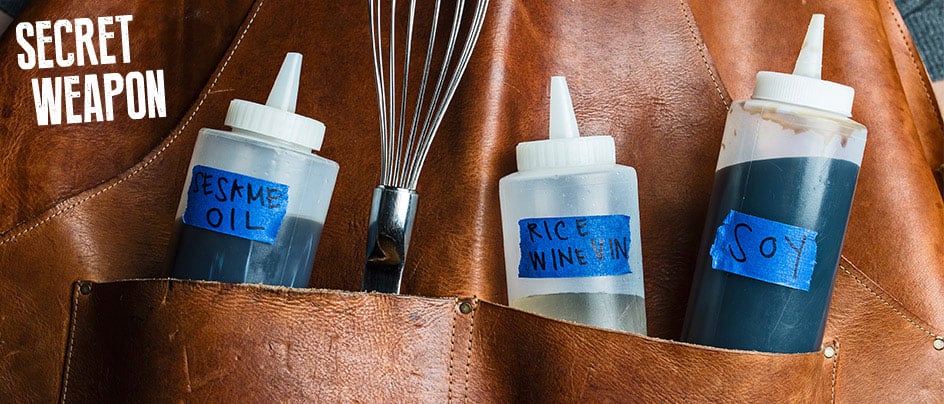 Chef Jonathan Waxman of New York's Barbuto and Nashville's recently opened Adele's may be known for his highly sophisticated Italian fair, but it was his childhood in San Francisco that introduced him to the flavors of Asia. At one memorable childhood meal in Chinatown, a dish of perfectly moist boneless fried chicken was served with a dipping sauce he still dreams about today. Waxman was too shy to ask what it was, but years later as a professional chef, he came up with his own blend of soy sauce, rice vinegar, and sesame oil that "wreaks havoc" on some of his more traditional dishes.
Waxman walked us through the many uses for his combined "holy trinity" of condiments.
Marinade
The pungent blend does wonders for all manner of marinades, and a little bit goes a long way. Massage it into skirt steak, let sit overnight, and grill. Chicken needs about two hours in the soy-sesame bath before going into the oven; salmon just 45 minutes.
Glaze
Take any dumplings or potstickers, sear them quickly for some color, gently steam them in the same pan, then turn off the heat and add the sauce, swirling it around to lightly glaze the dumplings in the last minute of cooking. The sauce adheres to the surface dough, adding a sweet and salty kick to a quick meal.
Mash
Waxman recommends using classic Yukon Gold potatoes. Boil and mash them in the pot, adding nothing but a bit of the steaming water to fluff them up, then make a well in each plated scoop and pour in a pool of the sauce. No butter, no cream — just pure flavor.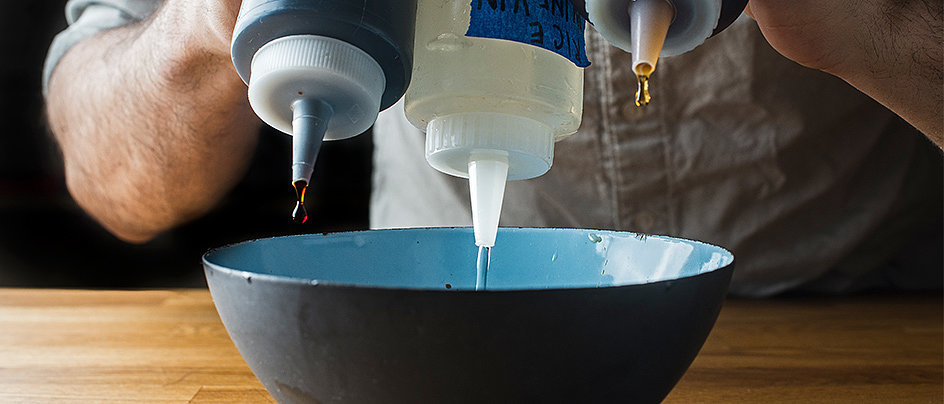 "Buy organic tamari — wheat-free soy sauce — low-sodium if possible," chef Jonathan Waxman advises. "A lot of other soy sauce is just crap." Waxman praises sesame oil as a "magical ingredient," but if you happen to have avocado oil on hand, it's a fine substitute and a particularly wise choice when grilling meat thanks to its high smoke point. Because all of these ingredients can lose their potency or go rancid fast, he recommends refrigerating them after opening, as well as refrigerating any extra marinade.
You don't need a lot of this intensely flavored marinade to infuse meat or fish — just enough to coat the surface. The ratios below of two parts oil and vinegar to one part soy sauce can be easily multiplied for larger portions. Play around by whisking in a little chili oil or a pinch of chili flakes, or a teaspoon of grated ginger or garlic.
More stories from Tasting Table:
Soy-Sesame Sauce
Adapted from Jonathan Waxman, Barbuto, New York City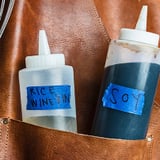 Ingredients
1/4 cup toasted sesame oil
1/4 cup rice vinegar
2 tablespoons organic tamari soy sauce
Directions
Whisk together the sesame oil and rice vinegar.
Whisk in the soy sauce 1 tablespoon at a time, tasting for levels of salt and personal preference in between additions. The brand of soy sauce will affect the flavor.
Information
Category

Condiments/Sauces, Marinades/Rubs

Cuisine

North American

Yield

1/2 cup