Best Rose Wine Candy
This Summer Is the Battle of Rosé Candy: Gummy Bears vs. White Chocolate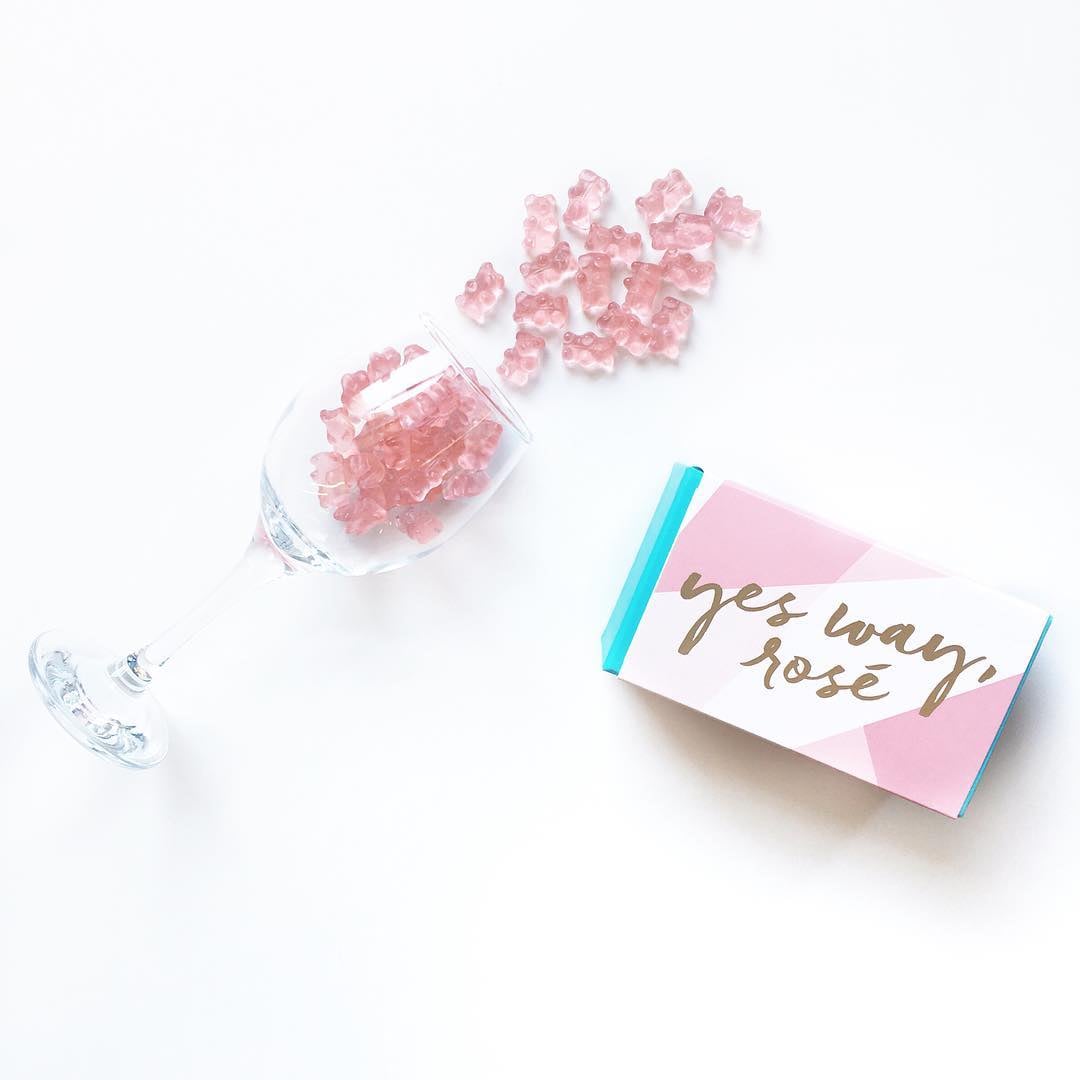 Source: POPSUGAR Photography / Victor Verdugo
"Rosé all day" is a mantra that's becoming increasingly easier to live by thanks to the popular trend of incorporating Rosé into candy. Sugarfina's Rosé gummy bears reached a level of virality that not many products can claim — there is currently a wait list with more than 12,500 people (seriously). Now there's a new sweet treat made with the summertime wine that has fans just as excited: a roses and Rosé chocolate bar from Los Angeles-based company Compartés. This pink beauty is white chocolate infused with French Rosé wine and covered in edible crystallized rose petals. The major incentive to try this (other than the fact that it sounds amazing) is that it doesn't have a miles-long wait list — at least, for now! Unsurprisingly, our editors included both of these creations in our list of the best new food products of August 2016. If you have a sweet tooth and you love Rosé, it's nearly impossible to choose between the two. Are you team gummy bears or team white chocolate? Take our poll below, then check out how to make your own Rosé slushie before Summer ends.
Which Rosé Candy Do You Want More?
Rosé gummy bears all the way!
That chocolate has my name written ALL over it.