Blazin' Buffalo Doritos
Doritos Just Launched a New Flavor That Combines Buffalo and Cool Ranch!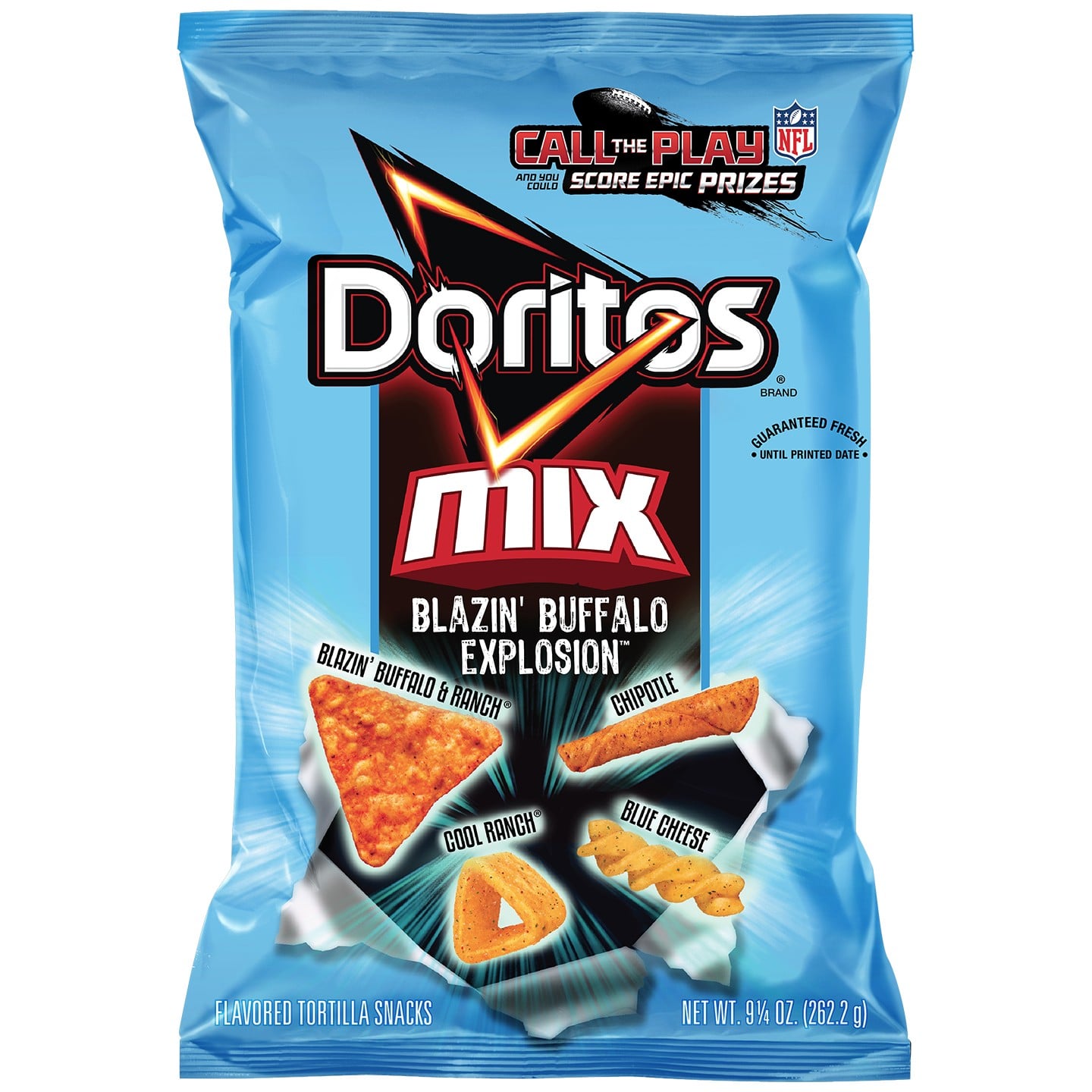 If you have a hard time deciding on which Doritos flavor to choose, you'll be thrilled by the launch of Doritos Blazin' Buffalo Mix. This brand-new product from Doritos combines four different flavors and shapes in one bag: Blazin' Buffalo & Ranch, Chipotle, Cool Ranch, and Blue Cheese.
Doritos has partnered with the NFL's Matthew Stafford, quarterback for the Detroit Lions, to get both football fans and Doritos fans excited about the new snack. If you purchase a specially marked bag of Blazin' Buffalo Mix and go to the Doritos Mix website, you can "call the play" you think Matthew Stafford will make. If you match his play, you have the chance to win prizes, including VR headsets, ultra HD TVs, and speakers, according to a Doritos spokesperson.
Whether or not you have confidence in predicting quarterbacks' plays or you don't know the difference between an interception and a fumble (is that just me?), I think it's clear that you'll score extra points by bringing these chips to any party. Doritos are the real MVP!
Image Source: Doritos