Broccoli Chicken Fettuccine Alfredo Recipe
A Greener Take on Fettuccine Alfredo
Broccoli soup lovers will go crazy for this greener take on fettuccine alfredo from Tastes Lovely.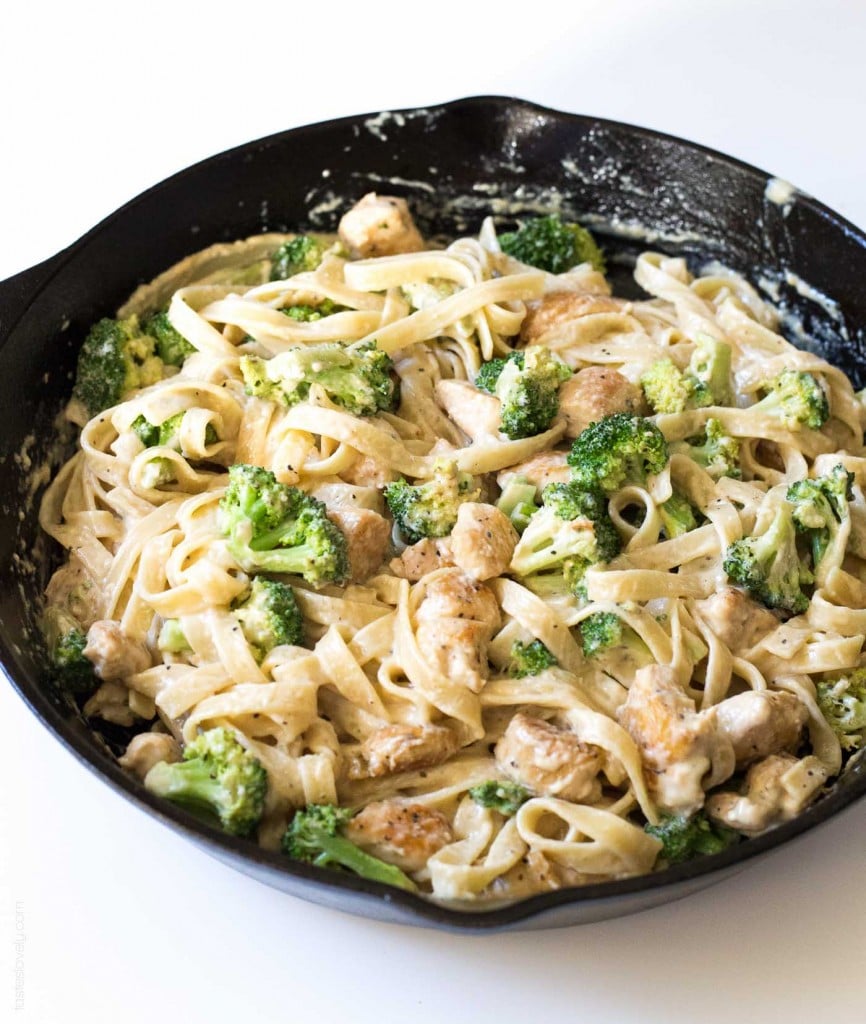 Broccoli chicken fettuccine alfredo — a quick 30-minute pasta dinner with a homemade creamy alfredo sauce.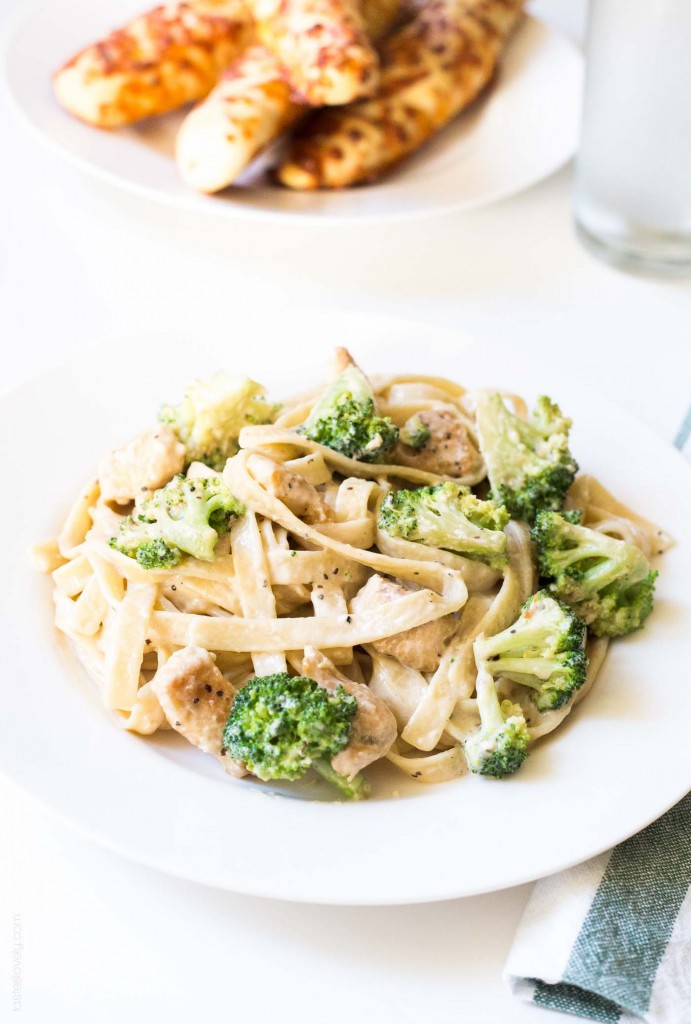 Our dog Lou is a Havanese, and needs a haircut about once every 6 weeks. Otherwise, his fur would grow to the ground. I could take him to a fancy pet grooming salon, but they charge the same amount of money to cut his hair as I pay my hairdresser. And I only get my hair cut about 2 times a year!
Instead, I cut Lou's hair myself.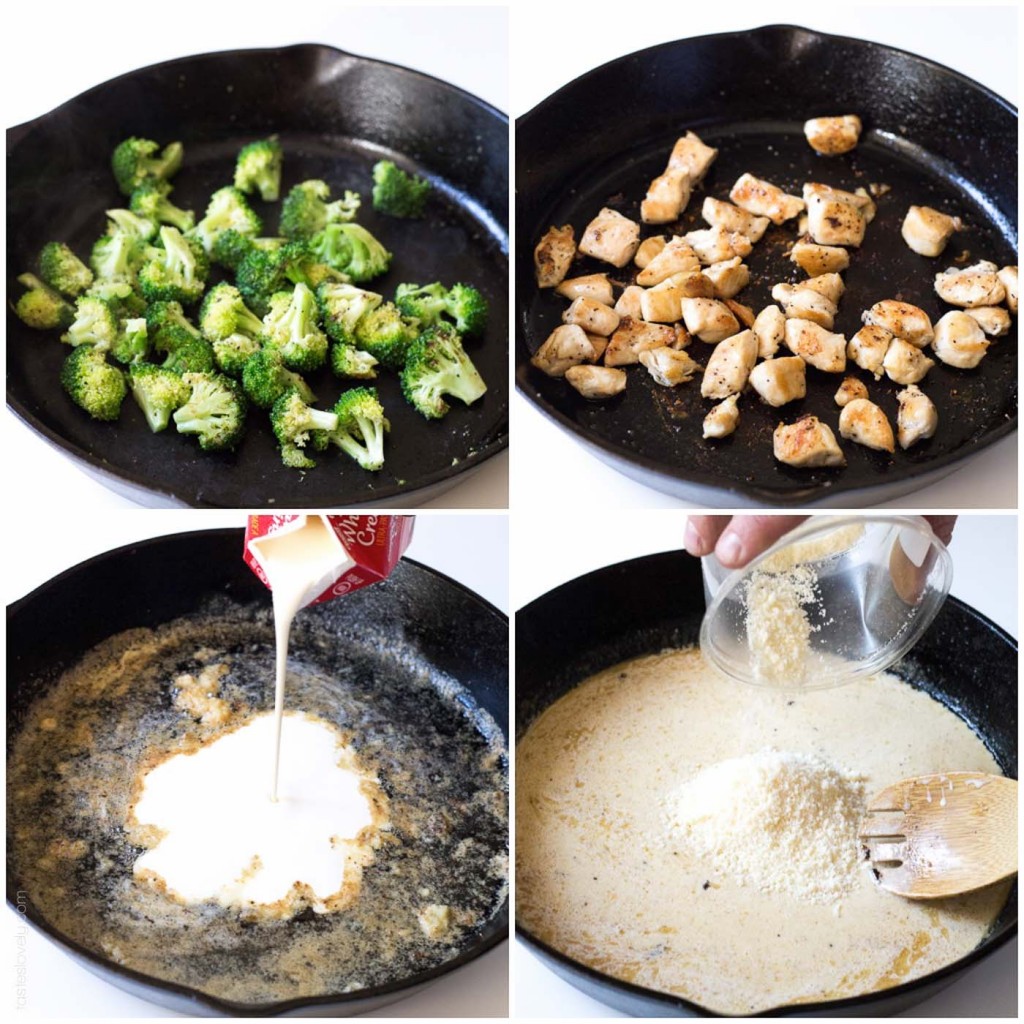 A Lou haircut day is a a big chore day. Cutting it, bathing him, drying him. It takes at least 2 hours.
This weekend I gave him a haircut, and after we were allllll done, I let him out to go out to the bathroom. As I was wiping down the sink and putting all the wet towels away, he walks in the house COVERED in dirt. We had just laid out some new black dyed tanbark, and Lou rolled all in it. And my once white and sparkling clean dog was now almost black.
Ugh! The little pig.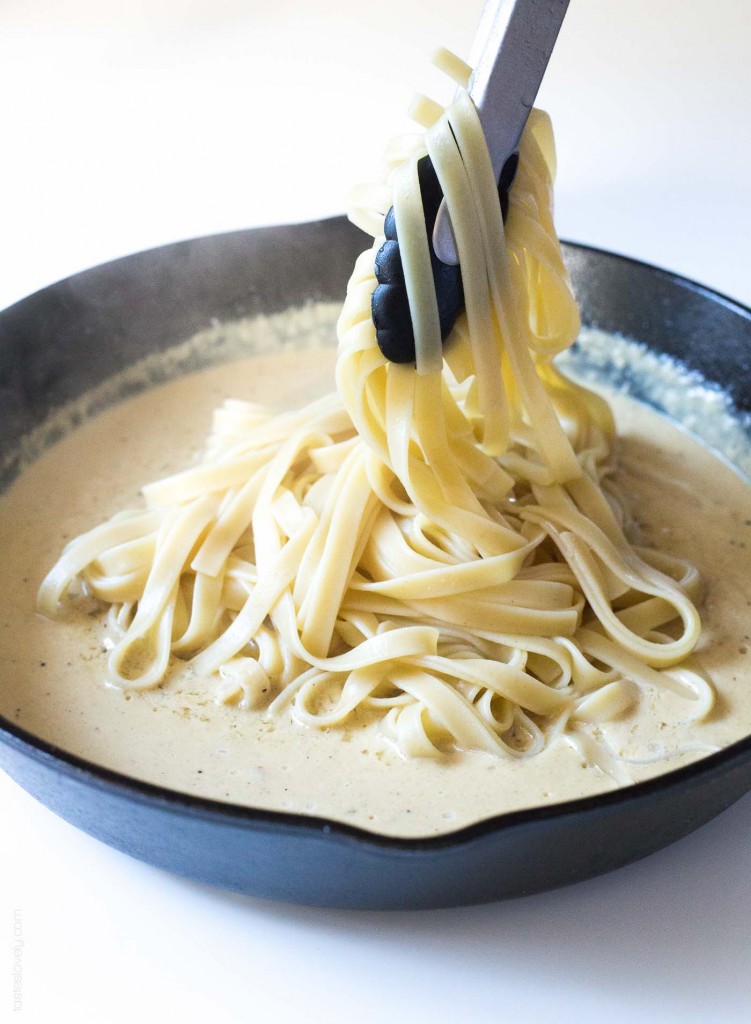 I had to give him a brand new bath and dry him all over again. It was like Groundhog's Day. What should have taken 2 hours now took over 3 hours.
Afterwards, I took a nap.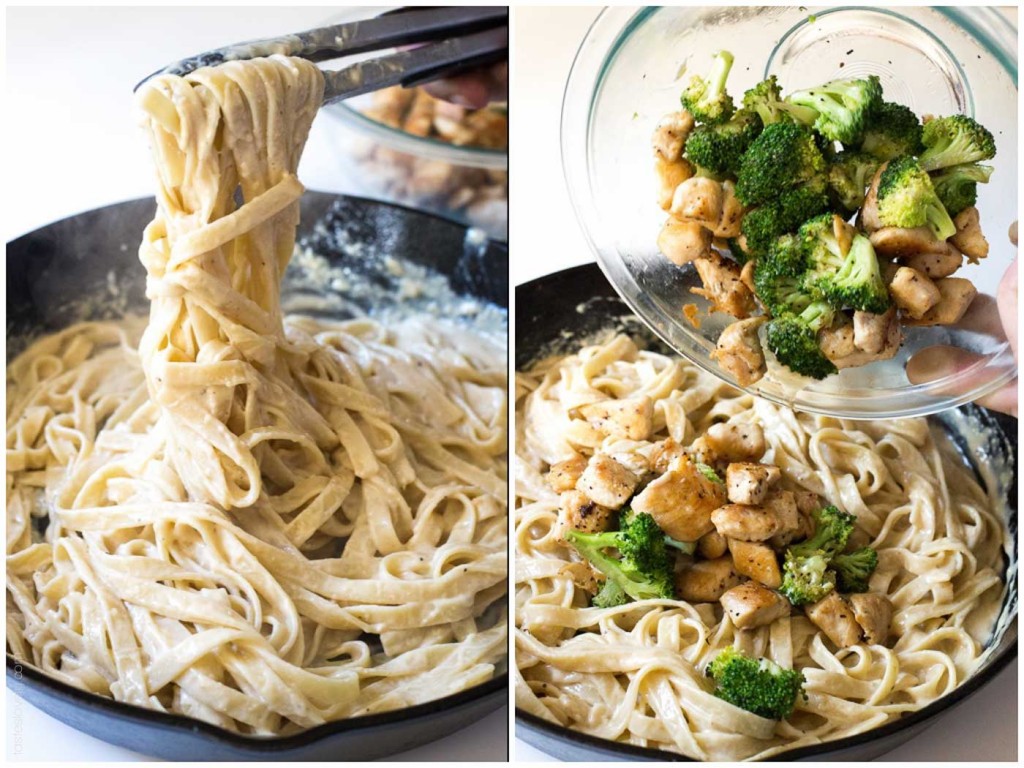 After a long day of dog grooming, I wanted a quick and comforting dinner. Luckily for me, I had all the ingredients for this broccoli chicken fettuccine alfredo. I didn't even have to make a trip to the store.
Not only is this pasta dinner delicious, but it comes together in a snap. Ready in less than 30 minutes.
Do yourself a favor, and never use a store bought jar of alfredo sauce. You can make your own alfredo sauce almost as fast as opening a jar, but it tastes a million times better. Just some butter, garlic, heavy cream, and grated parmesan cheese. While it's not exactly the healthiest, I can promise you it is the tastiest. I've made "healthier" versions of alfredo sauce, it's just not the same. If it's fettuccine alfredo you want, you're craving this.
Besides, it's almost stretchy pants season, so it's OK to indulge every now and then this time of year. And I'm pretttttty sure the broccoli cancels out the heavy cream, right?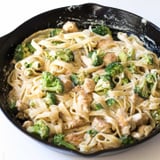 Ingredients
Salt and pepper
2 tablespoons olive oil, divided
2 heads of broccoli, chopped, about 3-4 cups
1 pound fettuccine pasta
4 (6 ounce) boneless skinless chicken breasts, cut into 1-inch cubes
4 tablespoons butter
3 cloves of garlic, grated or finely minced
2 cups heavy cream
1 cup grated parmesan cheese, plus more for garnish
Directions
Bring a large pot of water to a bowl. Season the water with salt.
While waiting for the water to boil, heat a large skillet over medium high heat with 1 tablespoon olive oil. Add the broccoli, season with a pinch of salt and pepper, and cook the broccoli uncovered for 4 minutes until bright green. Add in 1/4 cup water, and cook uncovered until the water has evaporated, and the broccoli is crisp tender. Transfer the cooked broccoli to a medium size bowl.
Add the fettuccine to the water, and cook according to manufacturers instructions.
In the same skillet you cooked the broccoli, heat another tablespoon of olive oil, and cook the chicken in an even layer. Season with salt and pepper. Cook about 5-7 minutes, or until the chicken is golden brown and cooked through, turning the chicken several times. Transfer the cooked chicken to the same bowl as the broccoli.
In the same skillet, melt the butter, then cook the garlic for 30 seconds, or until fragrant. Then add the heavy cream, and scrape up any brown bits from the bottom of the skillet. Add the grated parmesan cheese, and cook until melted and just starting to bubble. Turn the heat to low.
When the pasta is done cooking, reserve 1 cup of the pasta cooking water. Drain the pasta from the water, then add the cooked pasta to the skillet with the sauce, and toss to coat the noodles. Add in the cooked chicken and broccoli, toss to combine. If necessary, add in pasta water to thin the sauce.
Serve warm, topped with grated parmesan cheese.
Information
Category

Pasta, Main Dishes

Cuisine

North American

Yield

4 servings

Total Time

24 minutes, 59 seconds