California Pizza Kitchen Secrets Revealed
What California Pizza Kitchen Serves in Japan, Plus More Surprising Facts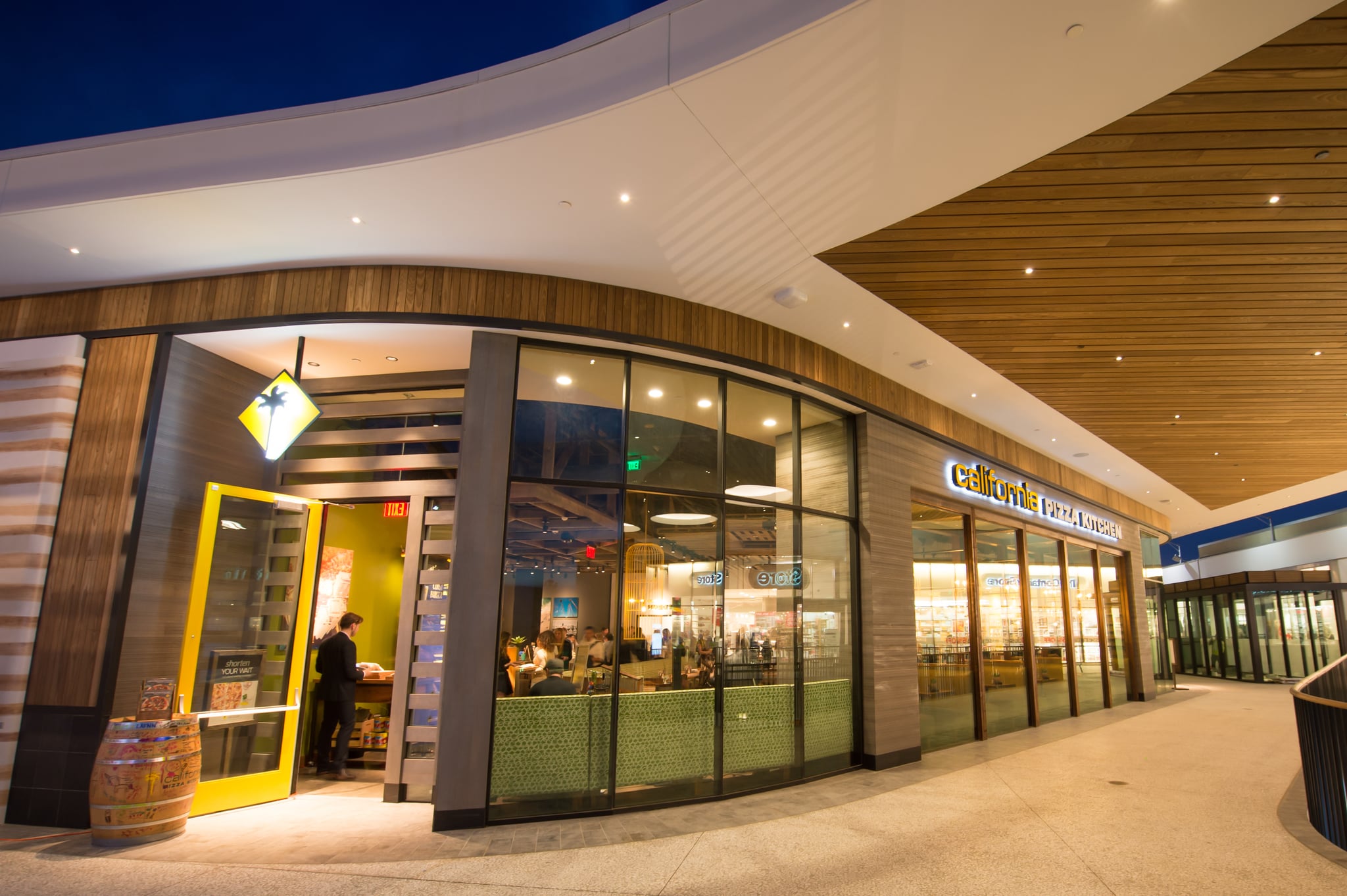 You might feel as though you know everything about California Pizza Kitchen if it's one of your favorite restaurants, but we guarantee these insider facts will surprise you in a good way. I spoke to a California Pizza Kitchen representative who has the scoop on everything you'll want to know, like where to find unexpected pizza toppings, how to save money, and the story behind the famous BBQ Chicken Pizza, which is so popular that it's one of the company's store-bought frozen pizzas that you can make at home.
California Pizza Kitchen has been around since 1985.
"CPK was started in 1985 with our first location in Beverly Hills, CA. That store is still around today, but we now have almost 300 restaurants in 16 countries around the world."
The pizza dough is made by hand.
"We make all of our pizzas by hand. Our pizza chefs go through a rigorous certification process to learn how to hand-toss dough 'the CPK way.' Hand-tossing creates a rustic, artisan-style pizza that cooks up perfectly in our hearth ovens."
CPK invented barbecue chicken pizza.
"CPK invented the Original BBQ Chicken Pizza in 1985, the year our first restaurant opened in Beverly Hills. The popular pizza cemented CPK's reputation for innovative and unique menu items and has inspired many other restaurants and chains to develop BBQ chicken pizzas of their own." The chain's iconic pizza has BBQ sauce, smoked Gouda cheese, red onions, and fresh cilantro.
And it still remains the most popular menu item.
"The Original BBQ Chicken Pizza is still our top seller, and our famous Butter Cake is the most popular dessert." The description of the butter cake on the menu really works: it reads, "Trust us. Just try it. Served warm with housemade whipped cream."
The international locations have some seriously awesome pizza toppings.
Not only does CPK have several international restaurant locations, but each location offers some of the most unexpected (and amazing) pizza toppings. "One of the great things about CPK is that we never stop experimenting with new ingredients. Our international stores also have some freedom to experiment with local flavors, so you can find anything from unagi on pizza in Japan to pork belly on pizza in China."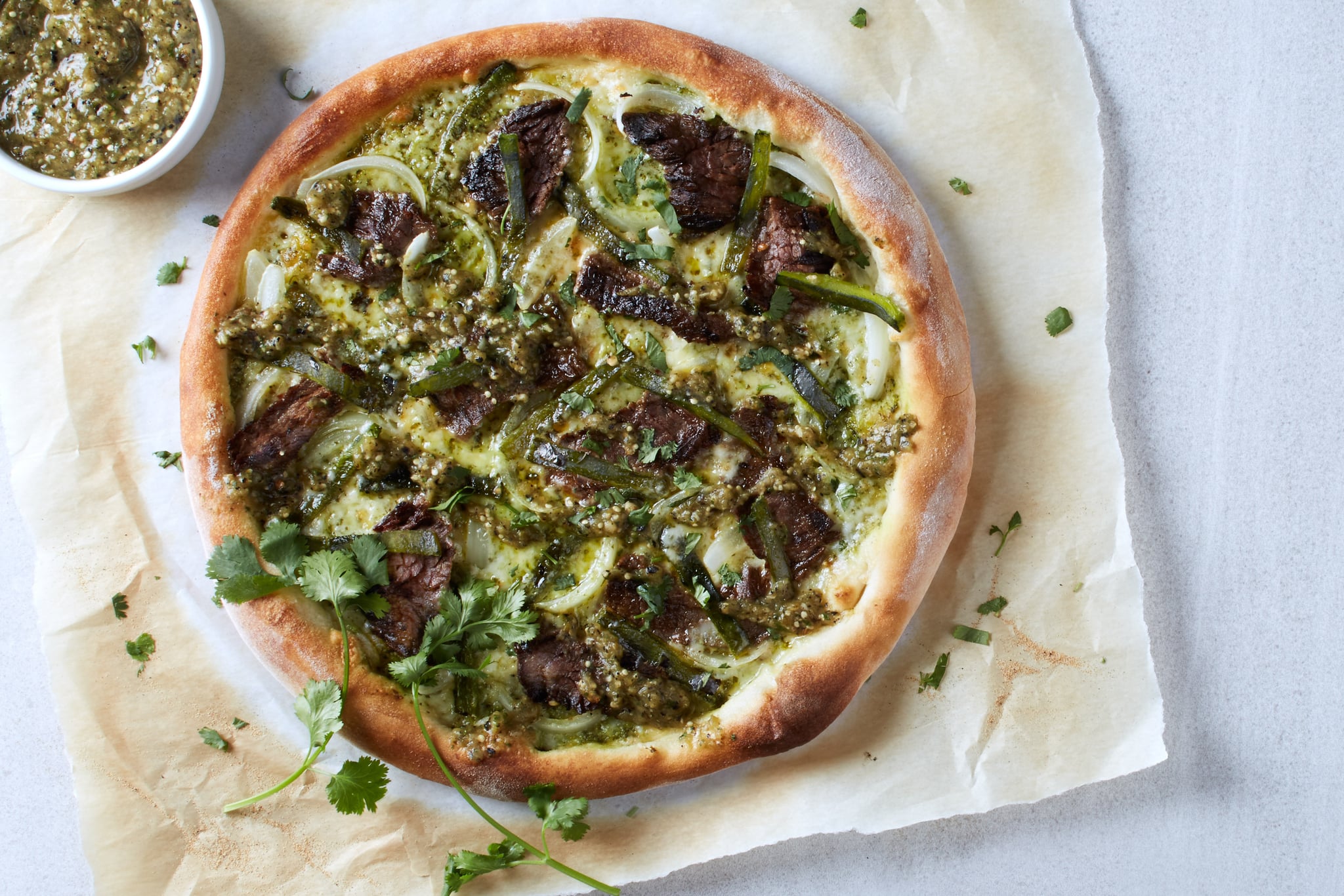 California Pizza Kitchen's Carne Asada Pizza
The pizza ovens are REALLY hot.
The pizzas are cooked in 550-degree ovens.
There are easy ways to save money on your next meal.
"CPK's Pizza Dough Rewards loyalty program offers guests numerous opportunities to save both money and time. Guests receive a free Small Plate just for signing up, earn $5 in Pizza Dough Rewards for every $100 spent, get a free birthday dessert any day during the month of their birthday, and have access to exclusive discounts throughout the year. The recently updated mobile app also offers online takeout ordering and mobile pay."
You can order a gluten-free crust on any pizza.
You might not know that there are plenty of gluten-free-eater-approved pizza options at CPK. "CPK was one of the first national restaurant chains to create a certified gluten-free pizza menu. We currently have four gluten-free pizzas, certified by the Gluten Intolerance Group. We can also make any pizza on the menu with a gluten-free crust."
Pizza isn't the only thing cooked in the pizza ovens.
Your meal might have been cooked in the pizza oven even if you didn't order pizza. "A lot of the ingredients on the menu are actually cooked in the pizza oven. For example, we roast veggies in there, toast bread, and even cook our Hearth-Roasted Halibut and Cedar-Plank Salmon."