Chocolate Chip Cookie Recipe | GFF Magazine
The Best Chocolate Chip Cookies Ever, Period
The chocolate chip cookie recipe to end all recipes is finally here, thanks to our friends at GFF Magazine. They've shared their take on how to make a downright delicious batch of classic chocolate chip cookies.

We don't think there's a better chocolate chip cookie out there, gluten-free or otherwise. They're just that good. If you can, splurge on high-end chocolate chips, such as Barry Callebaut, Guittard, or Peter's Burgundy, for this now not-so-secret adaptation of a recipe from beloved baker Lisa Lan of San Francisco's Bumblebee Bakeshop. Quality ingredients make the difference. But be warned: you'll be spoiled for life.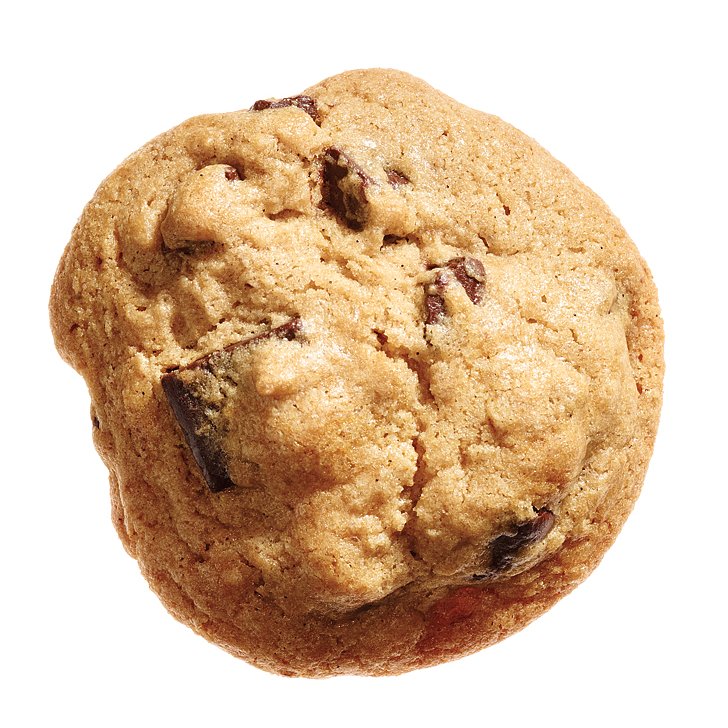 More stories from GFF Magazine:
Gluten-Free, Dairy-Free Pumpkin Muffins
Strawberry and Tahini Crepe
Sautéed Salmon With Green Beans and Sherry Vinaigrette
The Best Chocolate Chip Cookies Ever, Period
From GFF Magazine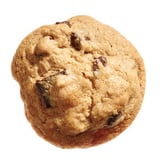 Ingredients
1⁄2 cup dark brown sugar

1⁄2 cup granulated sugar

2 teaspoons molasses

1 teaspoon gluten-free vanilla paste or vanilla extract

3⁄4 cup unsalted butter, at room temperature

1 egg, at room temperature

2 cups Cup4Cup gluten-free flour blend or your favorite flour blend

1 teaspoon kosher salt

1⁄2 teaspoon baking soda

3⁄4 cup semisweet chocolate chips or chunks

2/3 cups bittersweet chocolate chips or chunks
Directions
Preheat oven to 325°F. In a large bowl, combine the sugars, molasses, vanilla paste, and butter and mix well. Add the egg and mix until smooth.
Sift together the flour, salt, and baking soda and mix into the batter just until incorporated. Fold in the chocolate chips just until evenly incorporated.
Line a baking sheet with parchment paper. Shape the dough into balls, using about 2 tablespoons of dough per ball. Space them evenly on the baking sheet, at least 2 inches apart. Bake for 15 minutes or until edges are browned but centers are still soft. Cool on the pan. Repeat with any remaining dough.
Information
Category

Desserts, Cookies

Cuisine

North American

Yield

20 cookies