Chocolate Mayonnaise Cake Recipe
You've Probably Never Used Mayonnaise in Something This Sweet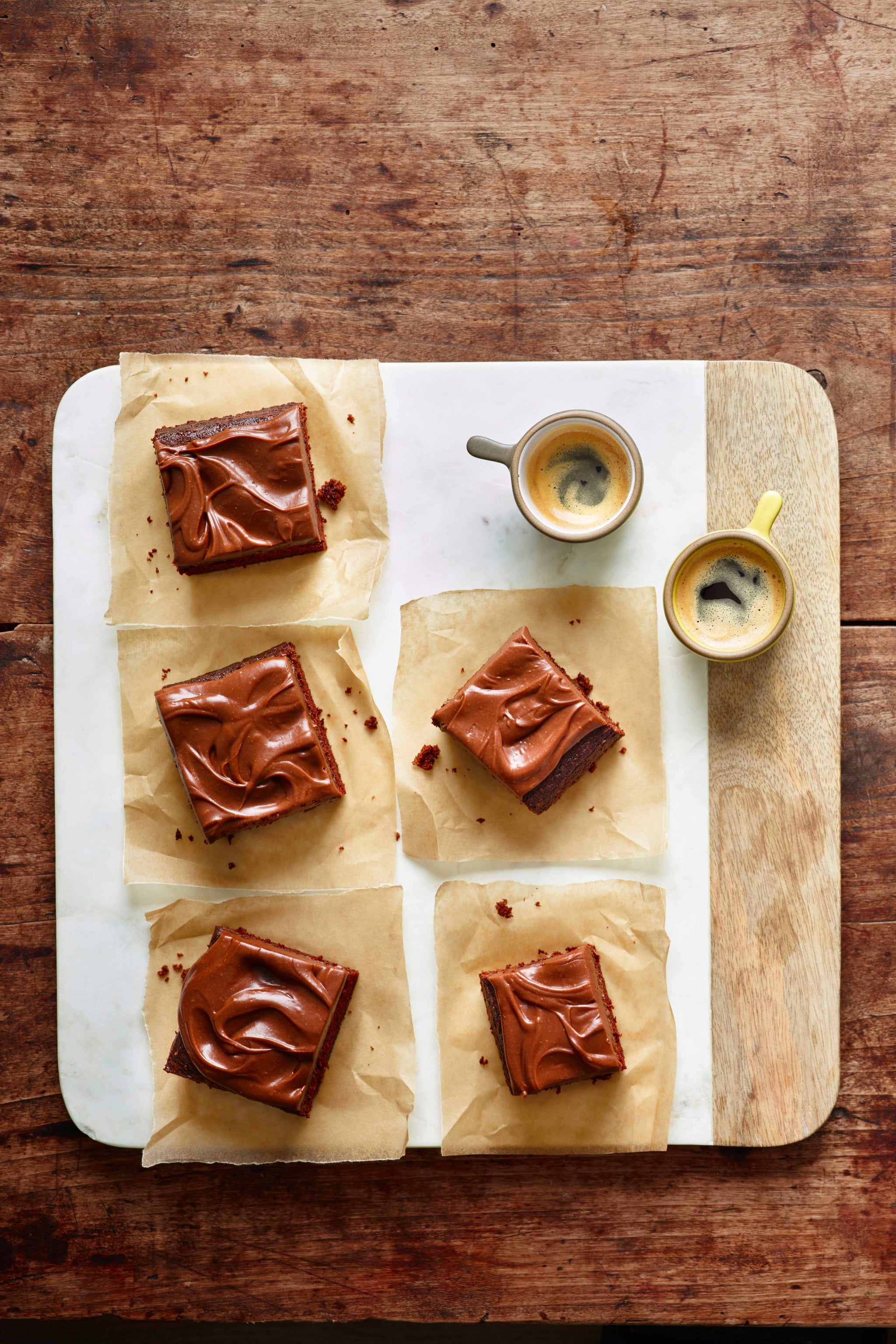 Mayonnaise has been given a bad rap. Sure, jarred mayo can be a little slimy and gelatinous, and you don't entirely know what it's made of. However, this underrated condiment shines in a delectable chocolate cake from Cake, I Love You: Decadent, Delectable, and Do-able Recipes by Jill O'Connor ($14). The versatile, secret ingredient makes this recipe rich, smooth, and generally impressive.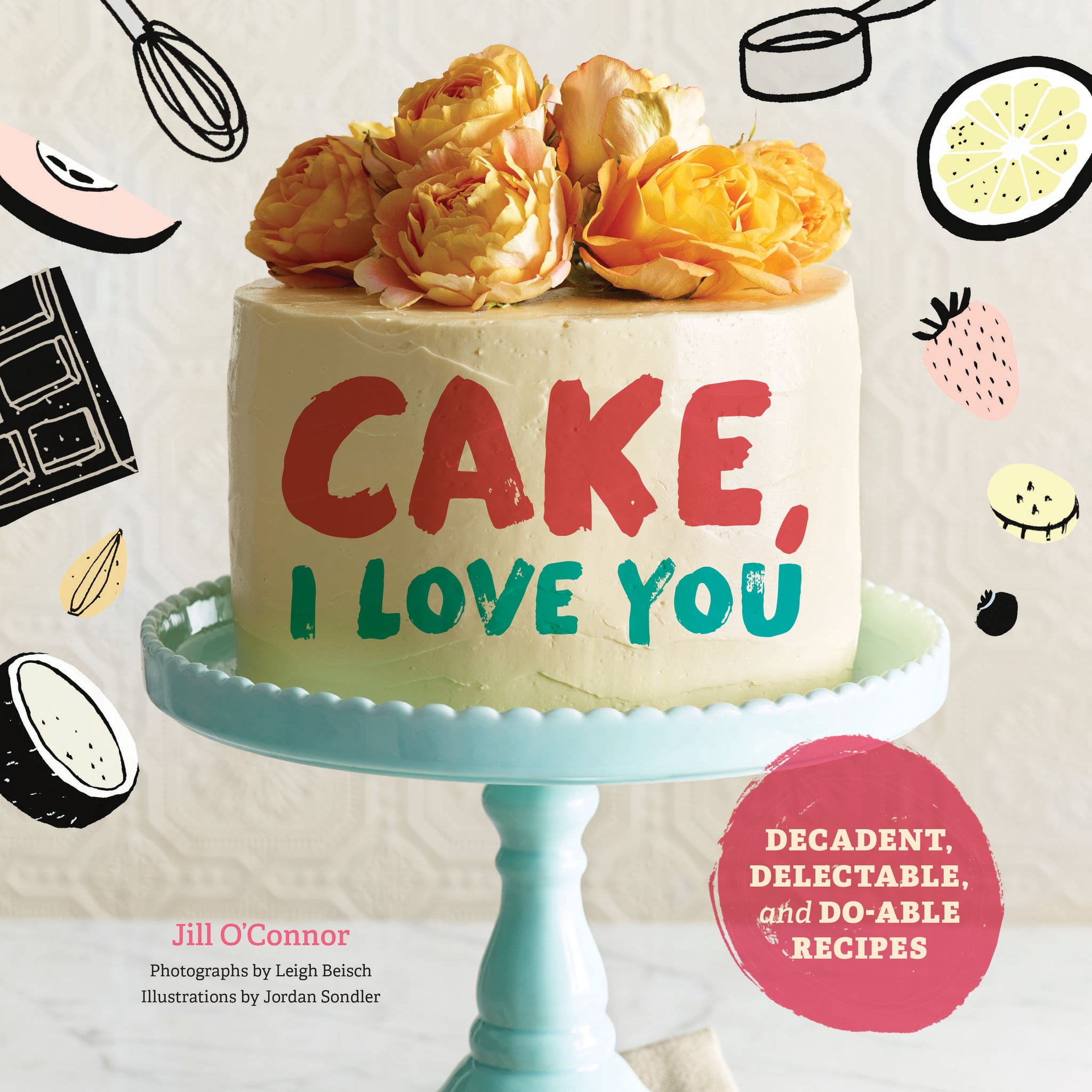 Notes
When I need an easy, foolproof, and thoroughly addictive chocolate cake in a hurry, or when I want to make an ordinary day feel like a special occasion, this is the chocolate cake I turn to every time. It is luxuriously rich, yet surprisingly light in texture. I've baked easy sheet cakes, cupcakes, and classic double-layer cakes using this batter, and I'm never disappointed. Mayonnaise cakes were popularized in the late 1930s by Hellman's, a well-known maker of mayonnaise, who promoted their product as a more economical substitution for butter and eggs. Since mayonnaise is simply an emulsion of eggs and oil with a dash of vinegar, it works beautifully. Although tasty enough to eat plain or simply sprinkled with confectioners' sugar, I love to slather this cake with Melted Chocolate Bar Frosting, which takes 5 minutes to whip together from pantry staples—all you really need is a bowl, a wooden spoon, and a little muscle.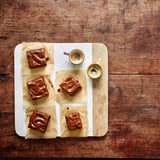 Ingredients
Cake:
2 cups (280 grams) all-purpose flour
3/4 cup (60 grams) natural cocoa powder
1 teaspoon baking powder
3/4 teaspoon baking soda
1/4 teaspoon fine sea salt
2 cups (400 grams) granulated sugar
2 eggs
1 cup (240 grams) mayonnaise (do not use low-fat)
2 teaspoon vanilla extract
1 teaspoon instant espresso powder or instant coffee granules
1 1/3 cups (320 milliliters) boiling water
Frosting:
1 cup (180 grams) semisweet chocolate chips
1 cup (180 grams) milk chocolate chips
1/2 cup (110 grams) unsalted butter
1 cup (240 grams) sour cream
1 teaspoon vanilla extract
1/8 teaspoon fine sea salt
2 to 3 cups (240 to 360 grams) confectioners' sugar, sifted
Directions
To make the cake: Position a rack in the center of the oven. Preheat the oven to 350°F (180°C). Coat a metal 9-by-13-inch (23-by-33-centimeters) cake pan or two 9-inch (23-centimeter) round cake pans with nonstick cooking spray. If using 9-inch (23-centimeter) round pans, line the bottoms with parchment paper.
In a medium bowl, sift together the flour, cocoa powder, baking powder, baking soda, and salt. Set aside.
In the bowl of a stand mixer fitted with the paddle attachment, beat the granulated sugar and eggs together at medium-high speed until light and fluffy, 3 to 4 minutes. Beat in the mayonnaise and vanilla until smooth.
In a small bowl, stir together the espresso powder and boiling water. Add half of the espresso mixture to the batter and beat on low speed just until the batter is smooth, 5 to 10 seconds. Add the remaining dry ingredients and beat just until combined. Beat in the remaining espresso and beat just until smooth. The batter will be somewhat thin. Scrape the batter into the prepared pan(s) and spread evenly with a spatula.
Bake for 22 to 25 minutes, until a wooden skewer inserted into the center of the cake comes out clean. Transfer the pan(s) to a wire rack and let cool completely, about 30 minutes.
To make the frosting: In a large microwave-safe bowl, combine the semisweet and milk chocolate chips with the butter. Microwave on high for 1 minute. Stir together until the butter and chocolates are completely melted and smooth. If not completely melted after 1 minute, heat again in 15-second increments, stirring between each, until smooth and shiny. Using a large balloon whisk or a wooden spoon, stir in the sour cream, vanilla, and salt. Beat in 2 cups (240 grams) of the confectioners' sugar, just until smooth and spreadable. Let the frosting set for a few minutes at room temperature, as it will firm up a little as it cools. If a thicker, sweeter, frosting is desired, beat in the remaining 1 cup (120 grams) confectioners' sugar.
To finish the cake: For a sheet cake, leave the cake in the pan and spread the top with the frosting. Cut into squares and serve. If making a layer cake, place one layer on a cake plate or cake stand and spread with one-third of the frosting. Top with a second layer and spread the remaining frosting evenly over the top and around the sides of the cake. Cut into wedges and serve. To store, cover the sheet cake with plastic wrap or aluminum foil. Store the layer cake in a tightly covered cake carrier. Both will keep at room temperature for up to 3 days.
Information
Category

Desserts, Cake

Cuisine

North American

Yield

Serves 8 to 12
Image Source: Leigh Beisch