Citrus Green Tea Latte at Starbucks
Starbucks's Newest Latte Will Make You a Green-Tea-Lover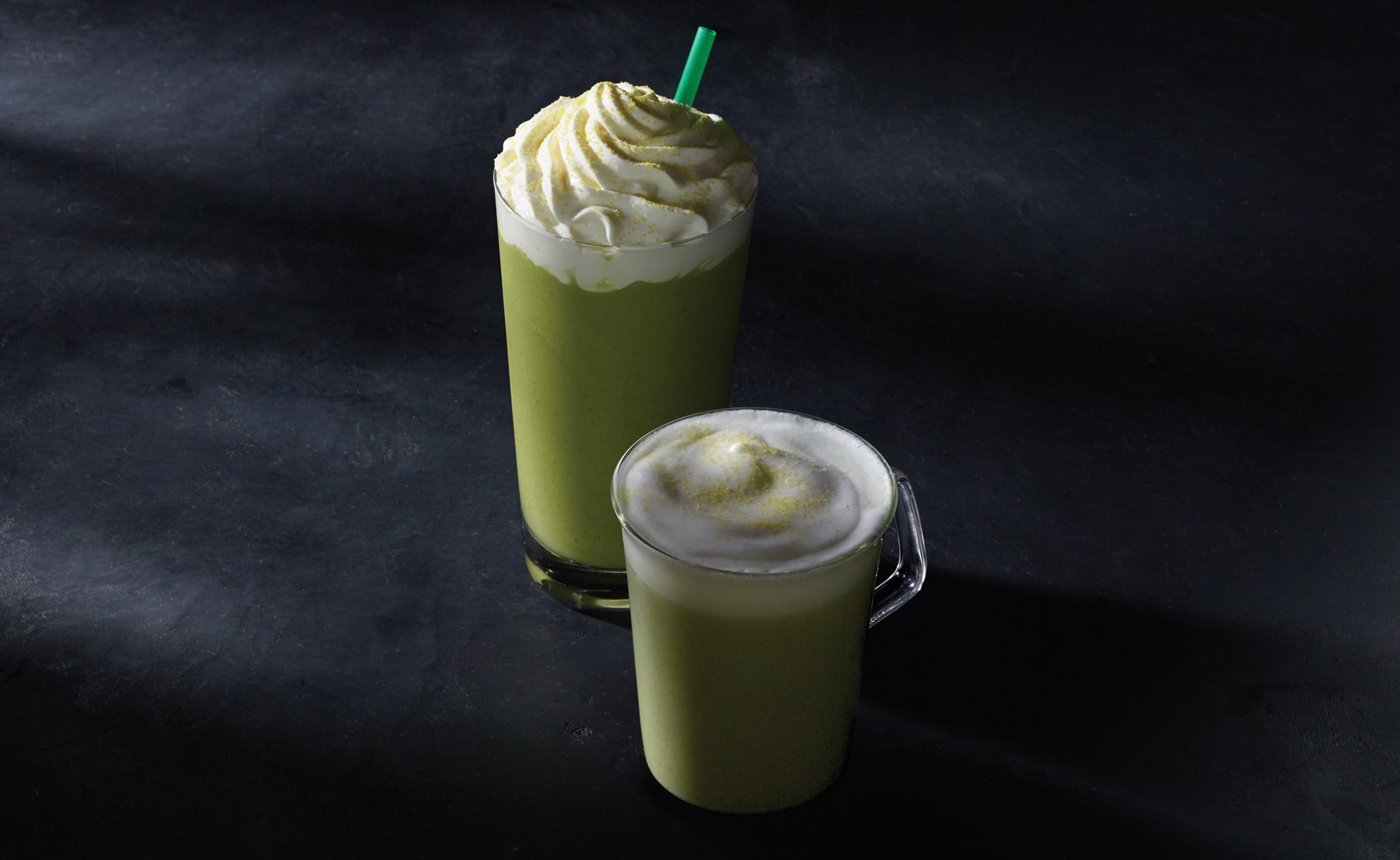 I never thought I would be able to say this, but I drank green tea and I liked it. I have never before enjoyed hot green tea, but after trying Teavana and Starbucks's new Citrus Green Tea Latte, everything changed.
The new green tea latte, which is available in stores now, starts as the current green tea latte Starbucks currently has on the menu, but then a citrus mint syrup is added and a hint of lemon is dusted on top. As soon as the drink lands in front of you, you can smell the warm lemon scent wafting off the top, and it mutes the sometimes strong and not totally pleasant scent of plain green tea. The latte itself is made of ground Japanese green tea that is steamed directly into the milk for a creamy experience, and the citrus mint syrup is mixed into that.
At first taste, I got all of the lemon from off the top, subtly mixed with the green tea, but as I kept drinking, the mint kicked in. It reminded me of a tea I would reach for if I was sick because it had a warm, comforting feel, but the addition of the milk made it more hearty. Even better, this concoction can also be made as a Frappuccino, which I haven't tried but imagine is just as good of a drink experience.
I'm currently obsessed with the Oprah chai lattes on the Starbucks menu, but this new seasonal Citrus Green Tea Latte might just give it a run for its money. I'm also hoping that even though this drink is seasonal, the current trendiness of green tea and all its wellness benefits will convince Starbucks to keep it on the menu for a long, long time.