Deviled Quail Eggs | Recipe
This Devilish Appetizer Is a Triple Threat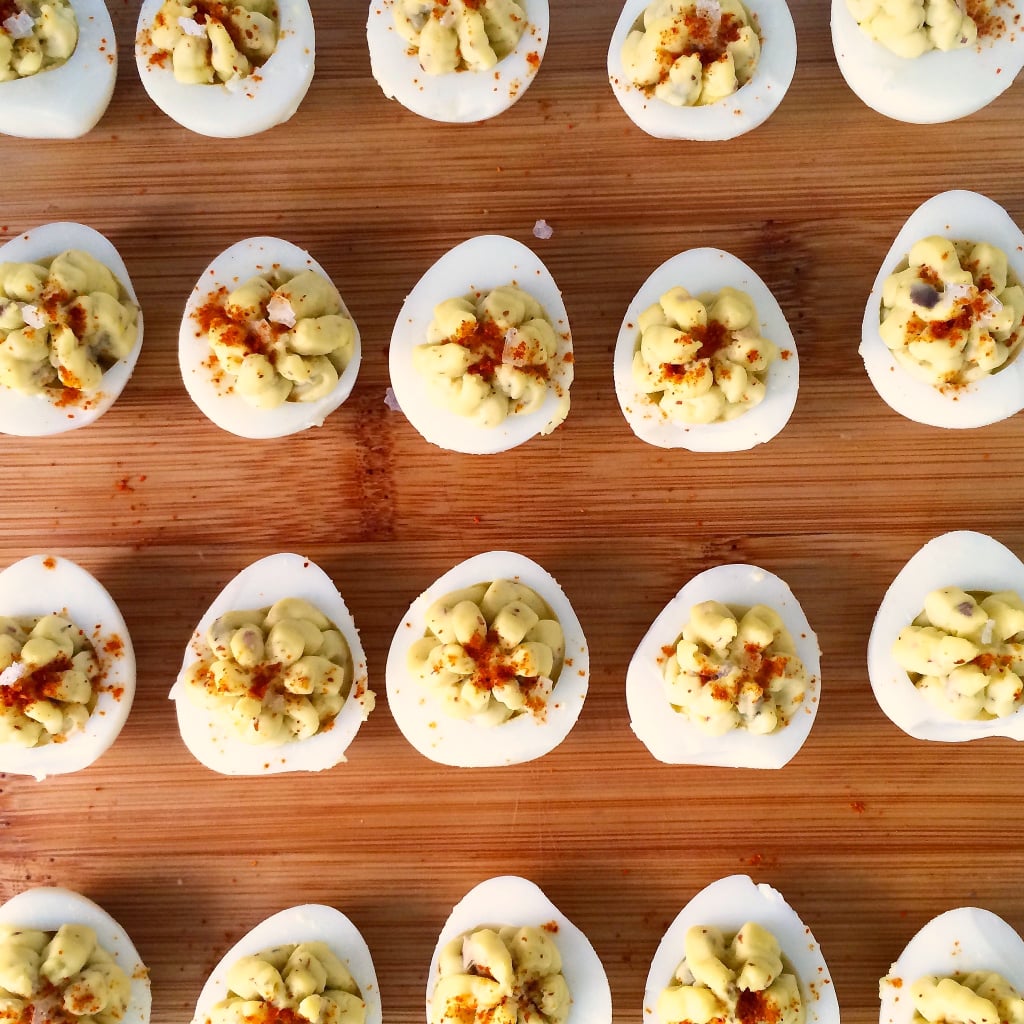 Living in California, coming by foie gras has become significantly harder, considering the ban. However one of my good friends was able to source some fresh foie from La Belle Farms, which has tried to give full transparency to its operations. I've never had the chance to work with foie gras before, so given the opportunity, I was going to cook my heart out.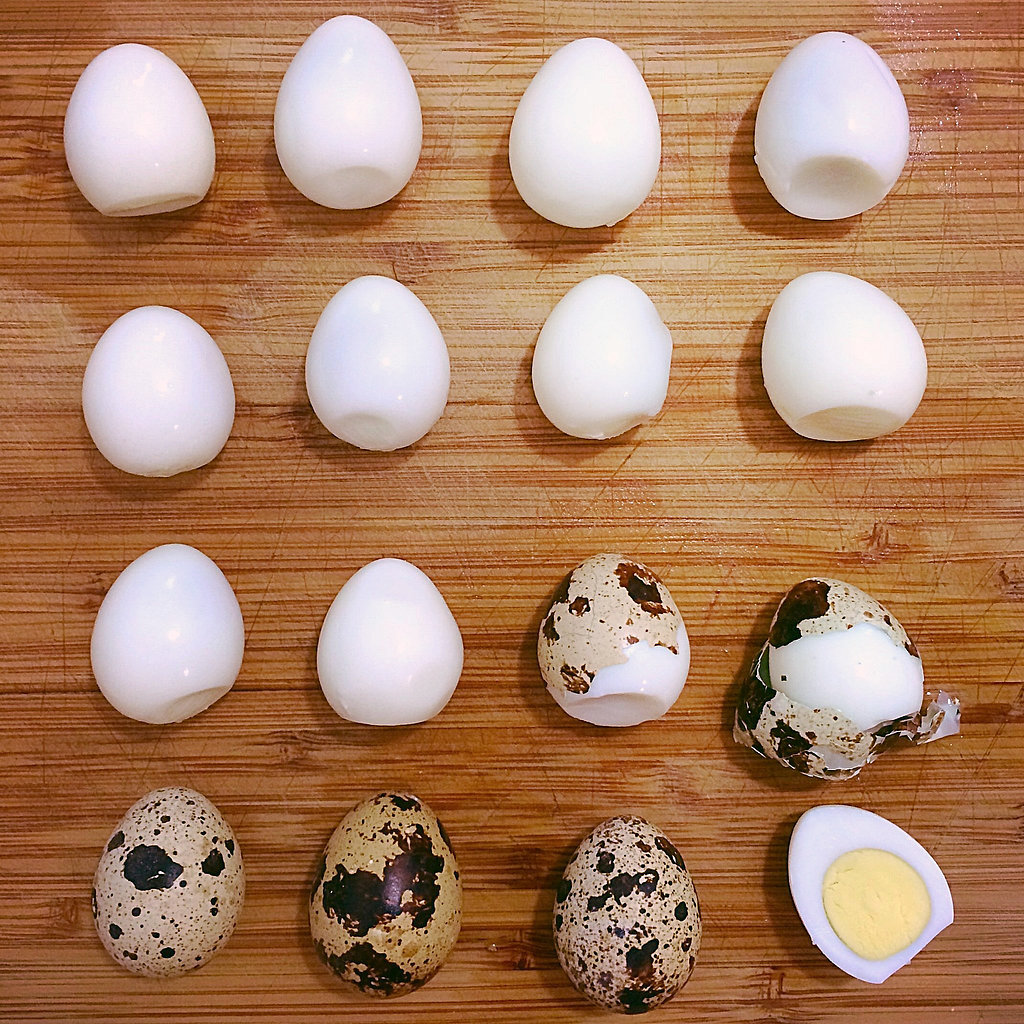 I ended up taking one of my favorite appetizers and modifying it slightly with the addition of the luxury ingredient. Quail eggs are a fantastically underused item, mostly due to their small size, but they are the perfect vehicle for highlighting the rich flavors of foie gras.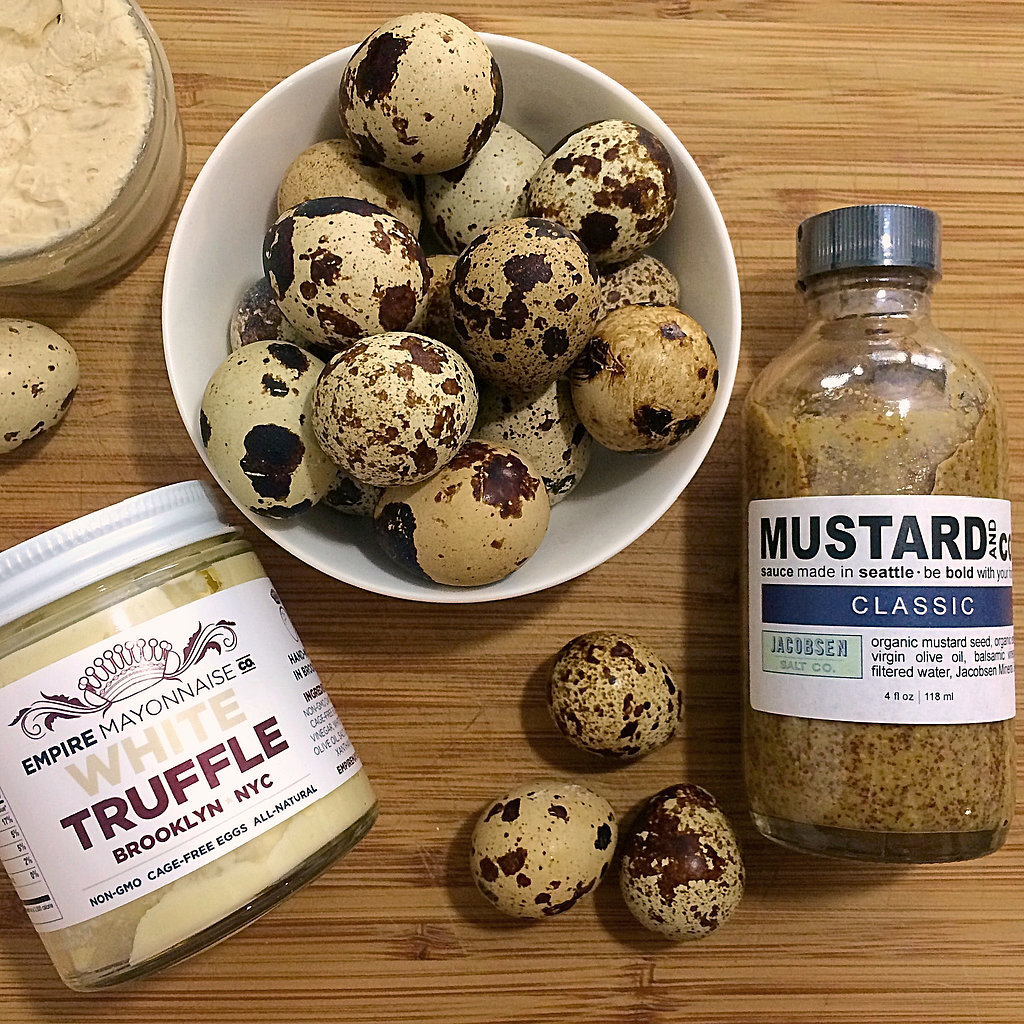 But then I thought, why limit myself with just one flavor? Earthy and fragrant truffles have always been a classic pairing, and I had been waiting for the right moment to try out this white truffle mayonnaise from my FareTrade chef-curated subscription box.
While the foie gras does add a heightened flavor to the bite-size appetizer, it can easily be substituted with a pate, or try adding in a mushroom duxelle for a vegetarian option.
Foie Gras Truffled Deviled Quail Eggs
From Nicole Iizuka, POPSUGAR Food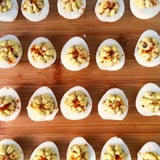 Ingredients
20 quail eggs
1 ounce foie gras
Salt and white pepper, to taste
2 tablespoons white truffle mayonnaise, like Empire mayonnaise
1 1/2 teaspoons whole grain mustard
Cayenne pepper, for garnish
Directions
Fill a small saucepan 2/3 of the way full with water, and bring to a boil. Gently add the quail eggs using a spoon, being careful not to overcrowd the pan. Boil for 3 to 4 minutes, depending on your preference of doneness.
Meanwhile, fill a bowl with ice water. Remove the quail eggs with a slotted spoon, and place in the ice bath to cool. Once they're cooled, carefully peel the quail eggs and set aside.
Place a small pan over medium-high heat. Generously salt and pepper the foie gras, and sear for no longer than 30 seconds on each side, just until the foie has released some fat and is slightly browned. Remove from the pan and place in a bowl. Let cool.
Carefully cut each quail egg in half lengthwise, and remove the yolk. Place the yolks into a bowl, and add mayonnaise, mustard, 1/2 teaspoon salt, and 1/2 teaspoon white pepper. Use a fork to mix.
Using an immersion blender or food processor, puree the foie gras until a paste is formed. Add it to the yolk mixture, and mix in until incorporated. Place filling into a piping bag, and pipe the mixture back into the empty wells of the eggs. Garnish with a sprinkle of cayenne pepper, and serve immediately.
Information
Category

Poultry, Appetizers

Cuisine

French

Yield

10 servings

Total Time

29 minutes, 59 seconds
Image Source: Nicole Iizuka