Diet Coke Changes Silver Can For New Look
Bye-Bye, Silver Can — Diet Coke Just Got a Makeover
You'll no longer be able to differentiate Diet Coke by its signature silver can because Coca-Cola's repackaged it completely. Diet Coke will soon dawn a new look that's still identifiable to soda drinkers because all Cokes will be represented by Coca-Cola's classic red. In efforts to create a more uniform look, the company recently announced news of its "One Brand" strategy, which, according to a press release, is "designed to enable consumers to choose whichever Coca-Cola suits their taste, lifestyle and diet."
The original Coca-Cola will keep its iconic design, while others will have their unique colors, secondary to the red. Light/Diet will feature silver, Zero with black, and Life (less sugar) with green. The cans' redesign will also include each type's benefits next to the product name to help customers select zero sugar, no calories, less sugar with Less Sugar, with Stevia leaf extract, or classic.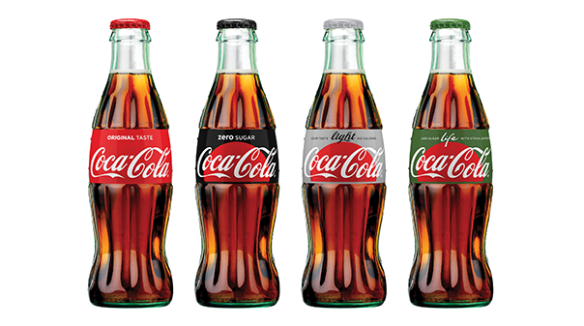 "The Coca-Cola Red Disc has become a signature element of the brand, synonymous with great taste, uplift and refreshment. By applying it to our packaging in such a bold way, we are taking the next step towards full adoption of the 'One Brand' strategy, uniting the Coca-Cola family under one visual identity and making it even easier for consumers to choose their Coca-Cola with or without calories, with or without caffeine," said Chief Marketing Officer Marcos de Quinto.
You can expect the new packaging in Mexico at the beginning of May, while similar graphics will be introduced to the rest of the world later this year through 2017. Let us know how you feel about the new look below in our poll!
Image Source: The Coca-Cola Company
What Do You Think About Diet Coke's New Look?
Bring back the silver can!
It looks pretty good, actually.