Difference Between Fettuccine and Tagliatelle
Fettuccine and Tagliatelle Are Not the Same Thing . . . Right?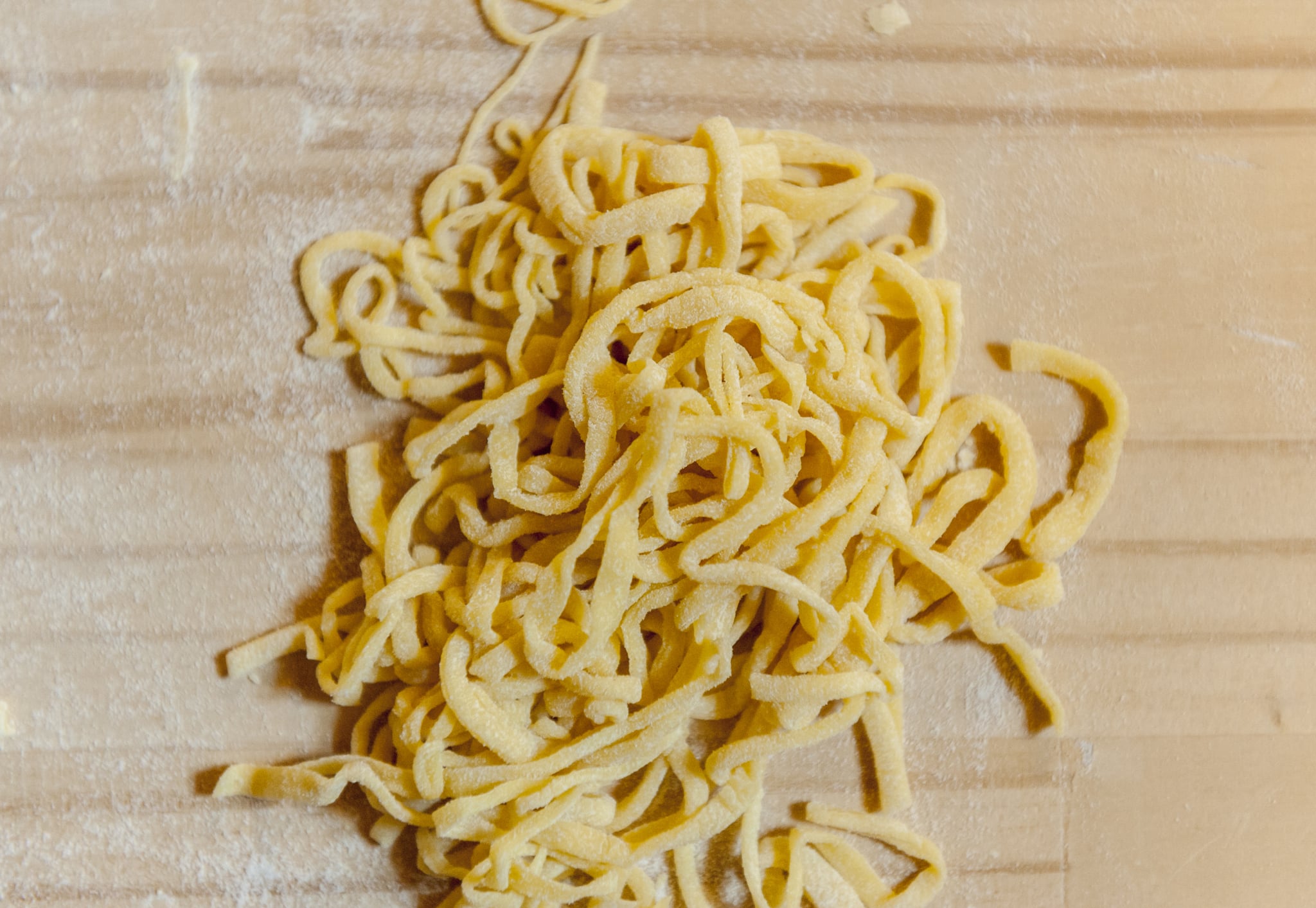 Pasta-lovers, it's time to test your knowledge. Fettuccine and tagliatelle are two forms of long, thick-cut pasta you've probably seen on restaurant menus and eaten plenty of times, but do you know the real difference? If your answer is "no," you're on to something . . . because there's actually no difference at all. As I learned during my trip to Casa Buitoni in Tuscany (among other things, like how to make pasta from scratch), this popular cut of pasta is named two different things based on region.
It's called fettuccine in Rome and Southern Italy, and it's referred to as tagliatelle in the Northern regions of Italy. But it's the exact same thing! As a self-proclaimed pasta addict who eats Italian food 99 percent of the time, I have to say this information even surprised me. Now I'll never confuse the two on a menu again.