Different Types of Salami
From Genoa to Nduja: Your Salami Primer
Salami is quite the versatile little meat: it's delicious as part of an appetizer spread alongside bread and cheese, tossed in a chopped salad, layered atop pizza, or crisped up into salami chips. We've established the difference between salumi and charcuterie, but what about within the salami family itself? If you've ever been flummoxed by the salami section in your market or the list of options at a restaurant, this guide is for you.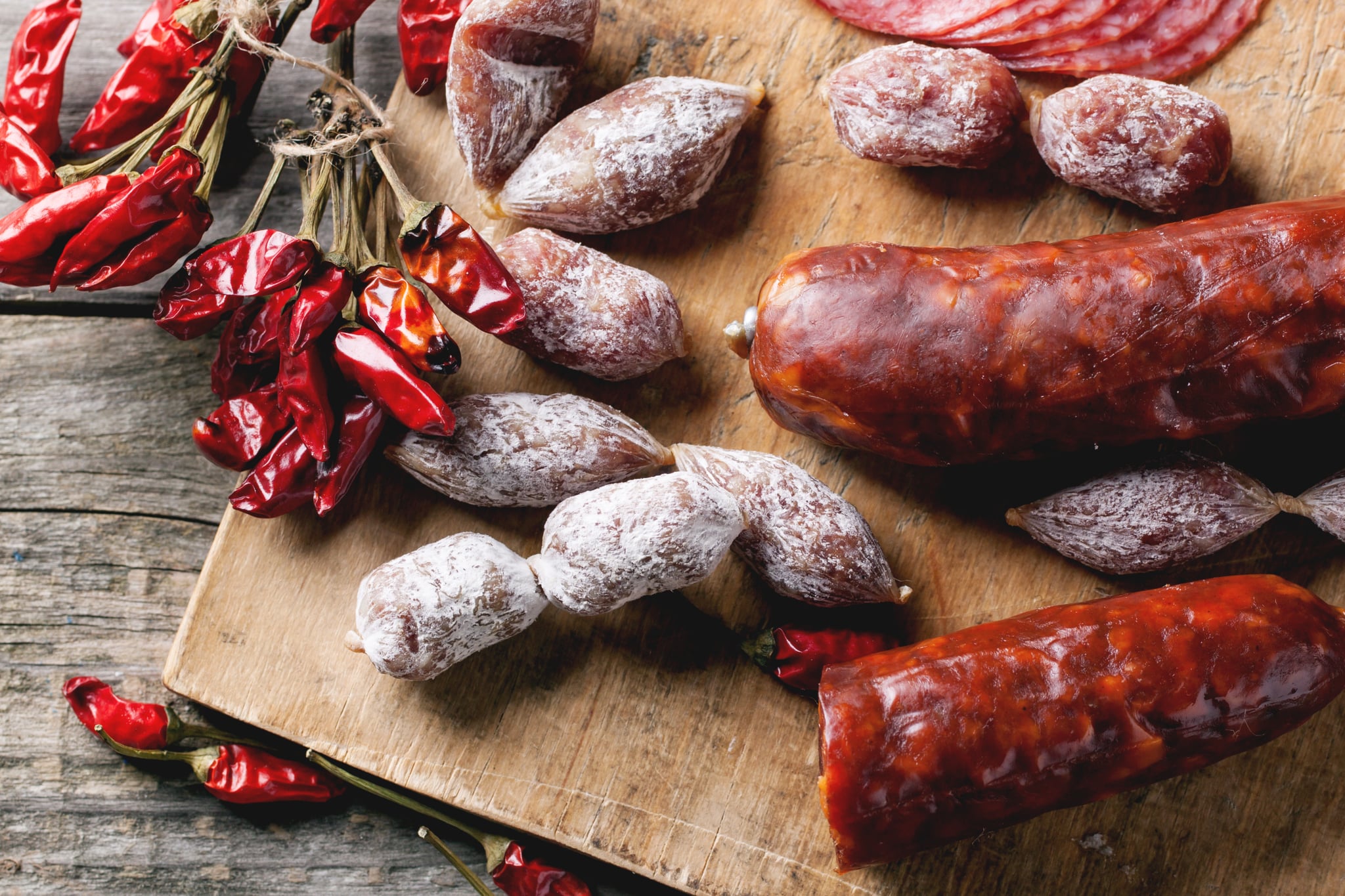 All salami is made from a combination of uncooked ground meat, spices, wine, and garlic, which is then dried and cured. It develops a fine, white mold on the outside during the curing process, much like the coating on brie cheese, which is usually edible. But beyond that, there's tons of variation in this tasty, salty delicacy. Here are some of the most common varieties, and what sets them apart.
Genoa salami: Traditionally made with pork and veal, and seasoned with garlic, red wine, and pepper.
Soppressata: Usually made with pork, soppressata has a higher fat content and a more rustic appearance than most salami. Soppressata is typically pressed with a heavy weight while curing and cured until it loses 30 percent of its weight, intensifying its flavor.
Pepperoni: Not a traditional Italian salami, pepperoni is an Italian-American invention. It's finely ground, lightly smoked, and spicy.
Herbed or peppered salami: Traditional salami that has — surprise! — been rolled in cracked peppercorns or dried herbs.
Nduja: A deliciously spreadable salami made of pork meat, pork fat, and spicy red peppers.
Cotto salami: Salami that has been partially cooked or smoked before or after curing.