Disneyland Halloween Treats
I Can Vouch — Cozy Cone Motel Has the Best Halloween Food in All of Disneyland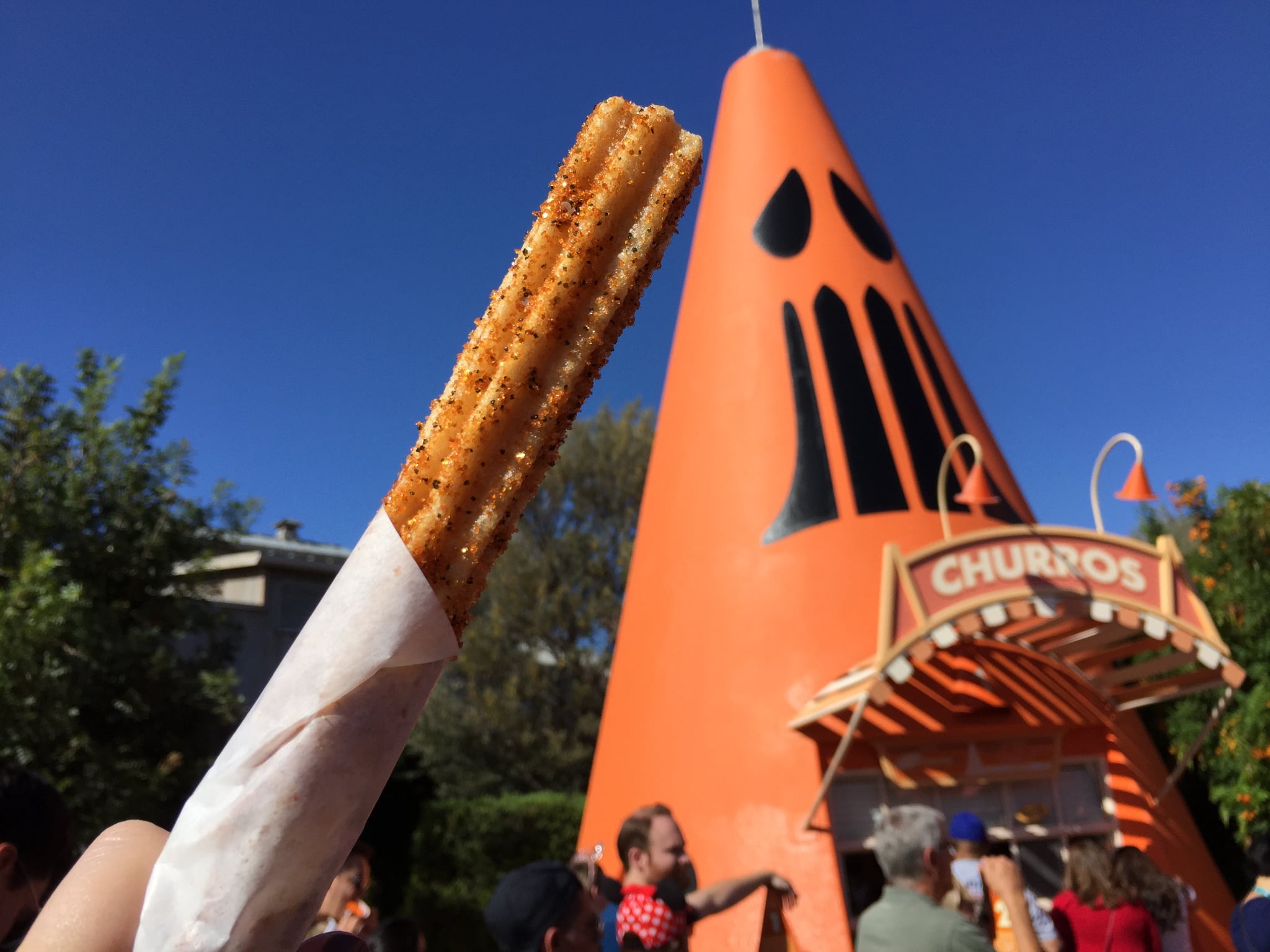 For the first time ever, Disneyland's California Adventure park is all decked out for Halloween! This doesn't just include pumpkins and spiderwebs, it also goes for your favorite Disney treats. The Cozy Cone Motel in Cars Land is selling limited-edition Pumpkin Spice Churros and Slow Burnin' Mac & Cheese Cones. While visiting Disneyland for the weekend, my group and I ran over to see if they lived up to the hype.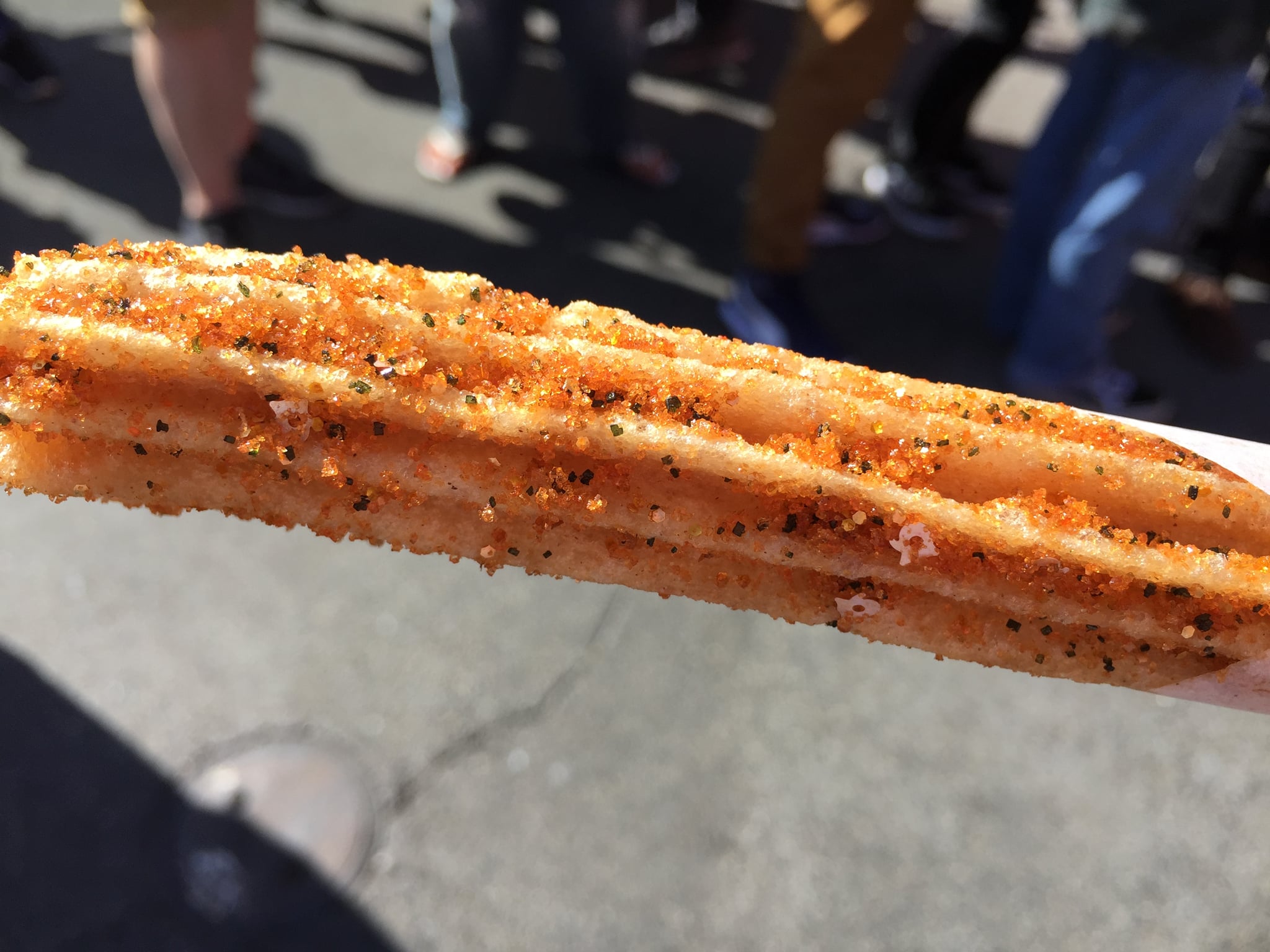 Pumpkin Spice Churros ($5)
You can't walk five feet throughout the Disneyland parks and not run into a churro stand, but these Pumpkin Spice Churros aren't just any type of churro, they're coated in orange and black sugar and dusted with little ghost sprinkles. If you're obsessed with all things pumpkin spice, you might be a little underwhelmed by these churros. The pumpkin flavor is very subtle, but there was still a fair amount of cinnamon sugar coming through. Everyone in my group agreed that they weren't too far off from the regular churros, but they were definitely more fun to eat.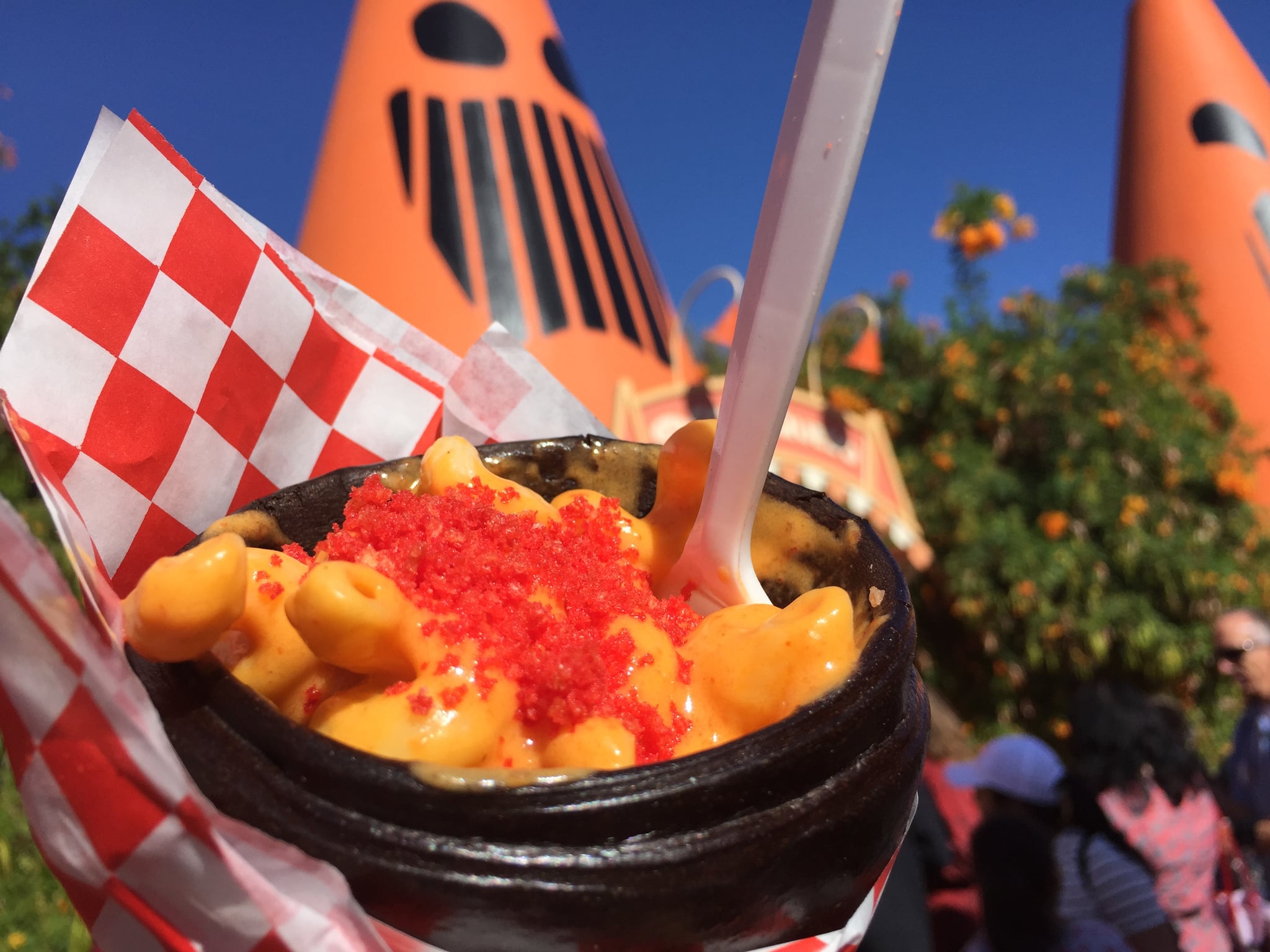 Slow Burnin' Mac & Cheese ($9)
The line to get mac & cheese was long (like every other line in the park), but this was definitely worth it. The Slow Burnin' Mac & Cheese is made with spicy red pepper cheese, topped with crushed chile-cheese puffs (basically Flamin' Hot Cheetos), all wrapped up in a black cauldron bread cone. It had a nice spice to it and wasn't too overwhelmingly hot (except for one spice-sensitive member of my group who took one bite and ran away coughing). The chile-cheese puffs added some nice texture and crunch in addition to a little extra heat. The black cauldron cone looks a little off-putting in person, but it tastes just like a standard bread cone. It gives a nice balance to the spiciness of the pasta. Overall, this was more of a hit than the pumpkin spice churro!
If you're headed to Disney to enjoy the magic of Halloween, hit up the Cozy Cone Motel for these fun treats. But hurry, they're only available until Oct. 31!
Image Source: POPSUGAR Photography / Megan Lutz