Easy Pumpkin Pasties Recipe
Let These Harry Potter-Inspired Pumpkin Pasties Cast a Spell on Your Taste Buds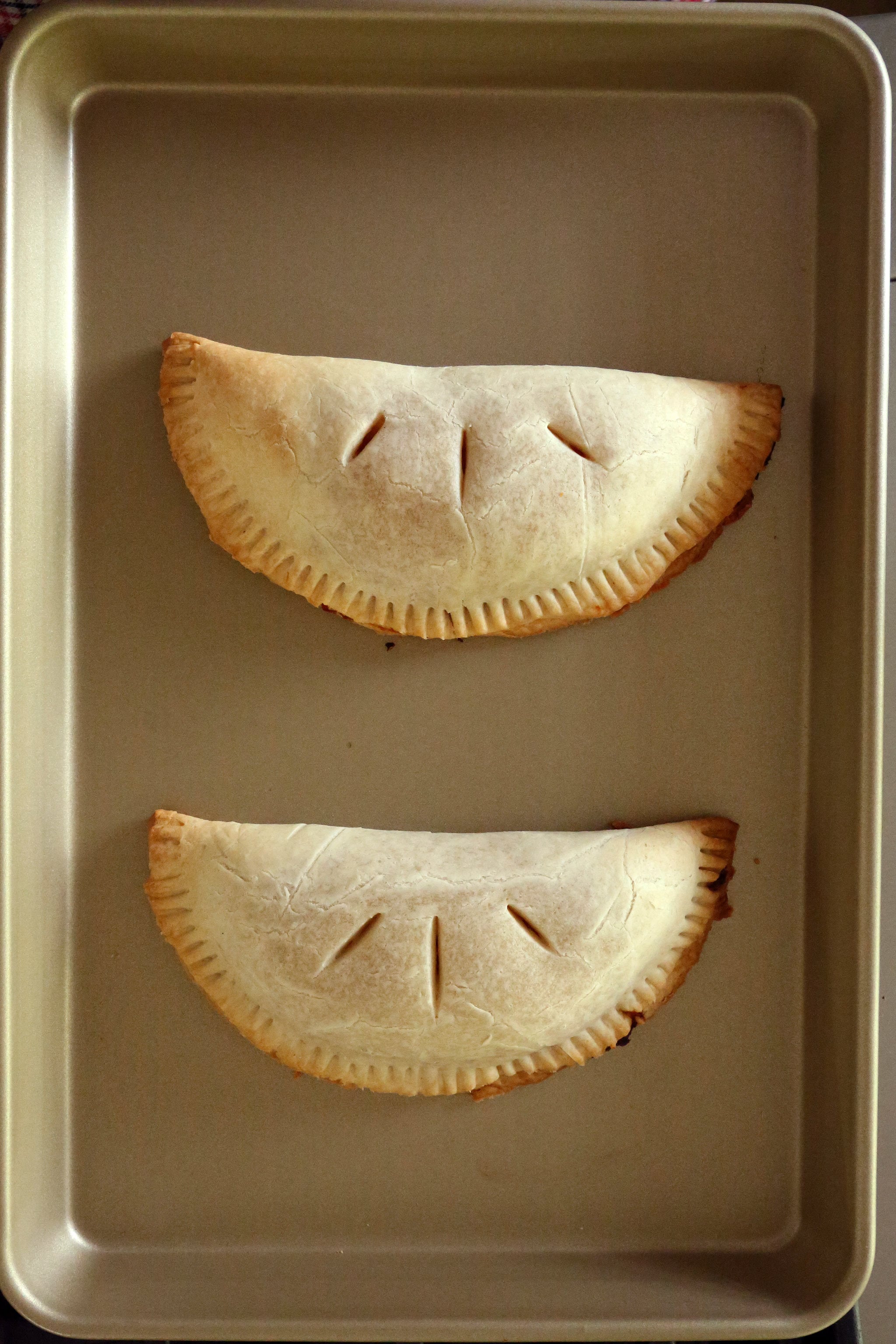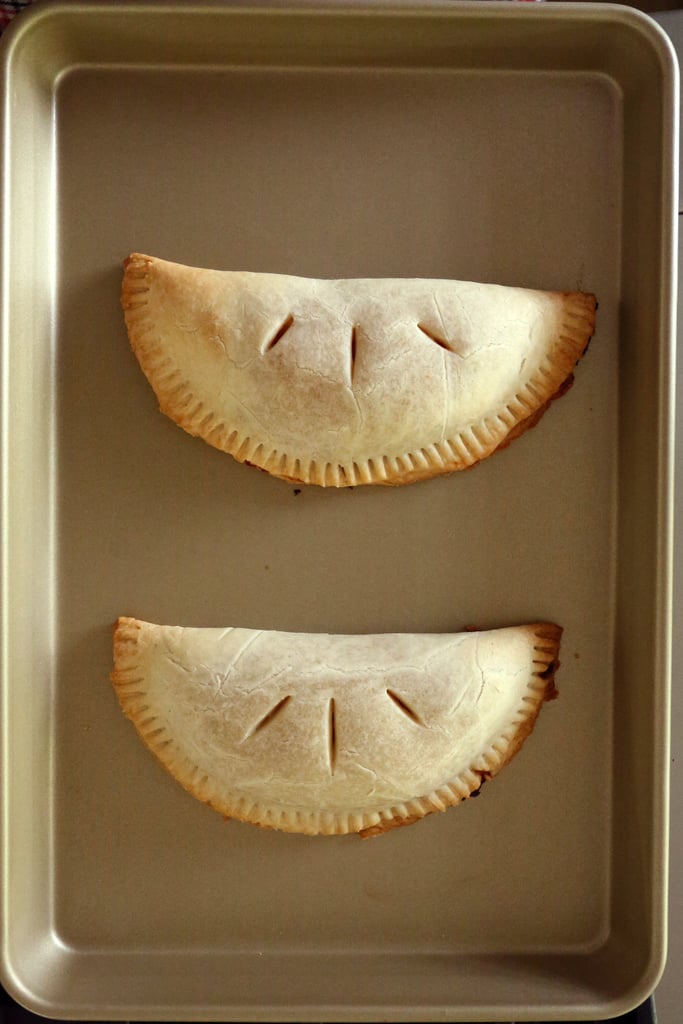 If you look up recipes for Harry Potter's pumpkin pasties on Pinterest, you'll find a slew of sweet, handheld pumpkin pies. BUT any true Harry Potter fan knows that pumpkin pasties, a Honeydukes Express snack sold on the Hogwarts Express, are supposed to be like a savory cornish pastie but filled with pumpkin instead of meat and veggies. That's why this recipe, unlike others, seasons the pumpkin filling with garlic, butter, and cheddar cheese. Another differentiating feature is the size of the pasties. I imagine them to be a hearty snack about the size of a hand, not a mini bite-size crescent. The resulting recipe is simply addictive, but it's not complete without some additional Harry Potter recipes like Butterbeer to wash it down.
Pumpkin Pasties
From Anna Monette Roberts, POPSUGAR Food
Notes
If you cannot find pumpkin at your grocery store, use 2 sweet potatoes instead.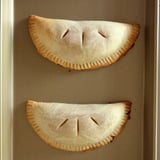 Ingredients
1/2 medium-size (2-pound) pumpkin, cut in half with seeds and pulp removed, roasted until tender
4 tablespoons butter
1 clove garlic, minced
1/2 cup (4 ounces) shredded white cheddar cheese, or more to taste
Salt and pepper, to taste
1 package refrigerated pie crust
Flour, for dusting
Heavy cream or egg wash, for brushing
Directions
Preheat oven to 400°F. Place parchment paper on 2 half-sheet pans.
Scoop the warm, hot pumpkin into a large bowl. Mash it (with butter) until it resembles mashed potatoes. Stir in garlic and cheddar cheese and season with salt and pepper to taste.
Thaw pie dough according to package directions. Dust a large, flat surface with flour. Roll pie crust out to 1/8-inch thick and cut 4 (7-inch) circles. Reroll scraps if necessary.
Spoon about 1/2 cup of the pumpkin mixture onto the center of each circle; fold the pie dough over the filling to create half-moons. Use the side of your hand to press the dough ends together, leaving about a 1/2-inch border. Use a fork to firmly seal the dough and for decorative crimping. Use a sharp paring knife to cut 3 slivers on the tops of the pies for ventilation.
Transfer pies to baking sheet; coat with heavy cream or egg wash; and bake for 25-30 minutes, or until pie crust turns golden brown.
Transfer to a cooling rack and let rest for at least 5-10 minutes before serving.
Information
Category

Snacks

Cuisine

North American

Yield

4 pumpkin pasties
Image Source: POPSUGAR Photography / Anna Monette Roberts