Easy Slow Cooker St. Patrick's Day Recipe For Corned Beef
Feast on Slow-Cooker Corned Beef This St. Patrick's Day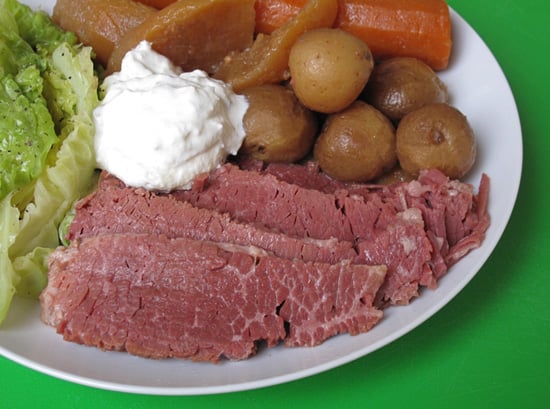 I have been really obsessed with crockpots lately. I thought I'd prepared just about every kind of meat dish there is (chili, chicken, pulled pork, you name it) — until I came across a corned beef and cabbage recipe. It was so hands-off, I was convinced it would be too good to be true.
The result wasn't too good to be true, but it was admittedly way too easy. If you can chop vegetables and place them with meat in a bowl, then you can make a St. Patrick's Day spread of meltingly tender corned beef, braised cabbage, and root vegetables. Consider it your veritable pot o' gold — just remember not to peek!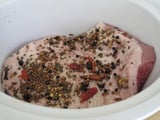 Ingredients
For corned beef and cabbage:
4 pounds lean raw corned beef brisket
3 tablespoons pickling spice (often included with brisket)
1 medium rutabaga, halved and cut into wedges
1 pound large carrots, cut into 4-inch pieces
1-1/4 pounds large fingerling potatoes
1 leek, white and light-green parts only, cut into 3-inch pieces
1/2 head Savoy cabbage, cut into wedges
For horseradish cream:
1 cup sour cream
6 tablespoons prepared white horseradish
1 tablespoon finely chopped dill pickle
1 tablespoon chopped fresh chives or green onion tops
Directions
Prep the corned beef and vegetables: Place the corned beef in a large slow cooker and scatter the pickling spices on top. Layer the rutabaga, carrots, potatoes and leek in the cooker (in this order for even cooking). Add enough hot water (4 to 5 cups) to cover the meat by at least 1 inch, put the lid on the slow cooker and cook on high, 7 to 8 hours.
Make the horseradish cream: Whisk all horseradish cream ingredients together in a small bowl to blend. Cover and refrigerate at least 2 hours.
Make the cabbage: Remove the meat and vegetables from the slow cooker and keep warm. Put the cabbage in a microwave-safe dish with 2 cups cooking liquid from the slow cooker, cover and microwave until tender, 7 to 10 minutes.
Slice the corned beef and serve alongside the slow-cooked vegetables, cabbage and 1-1/2 cups horseradish cream.
Serves 6.
Information
Category

Main Dishes, Beef

Cuisine

English/Scottish/Irish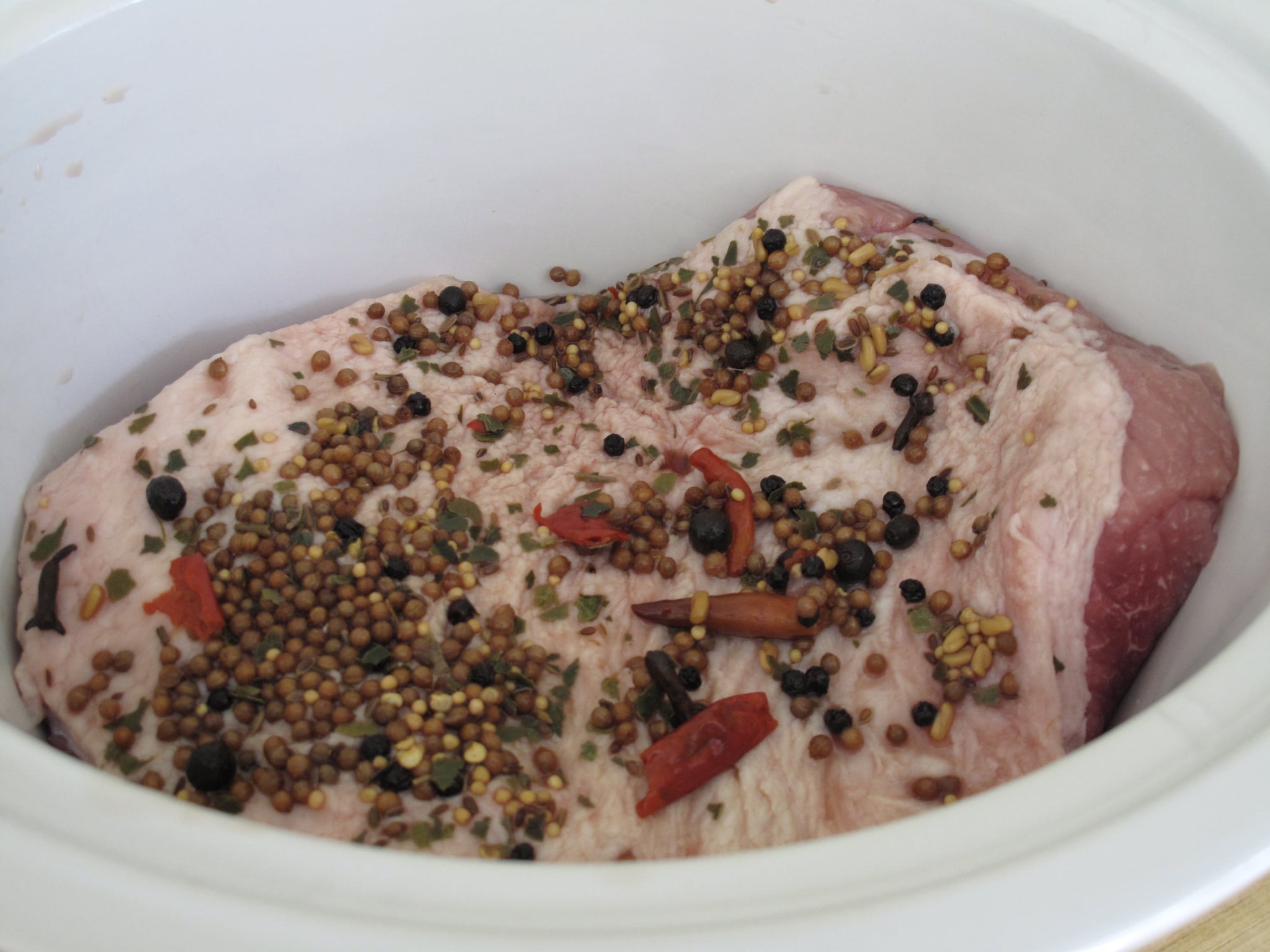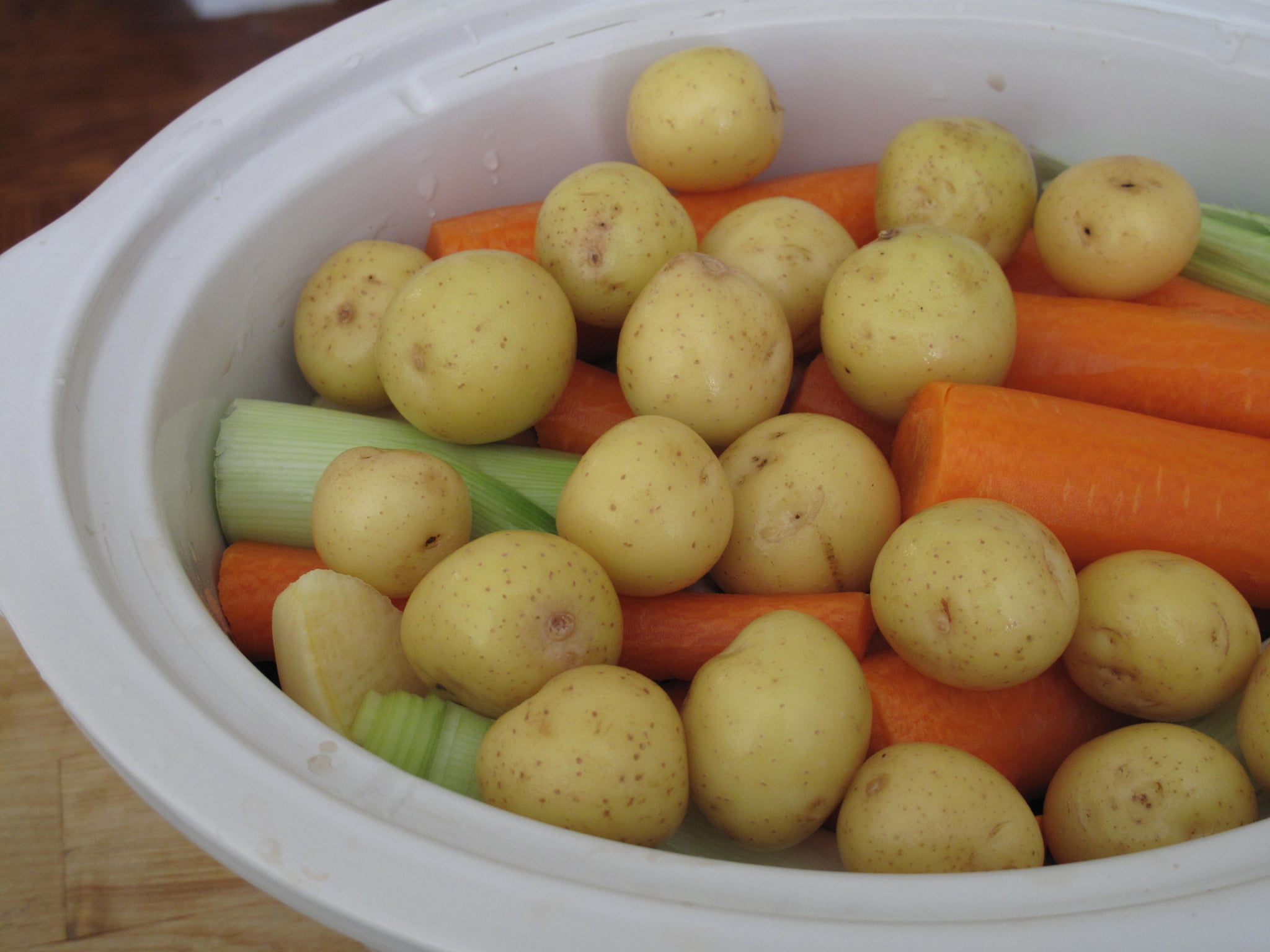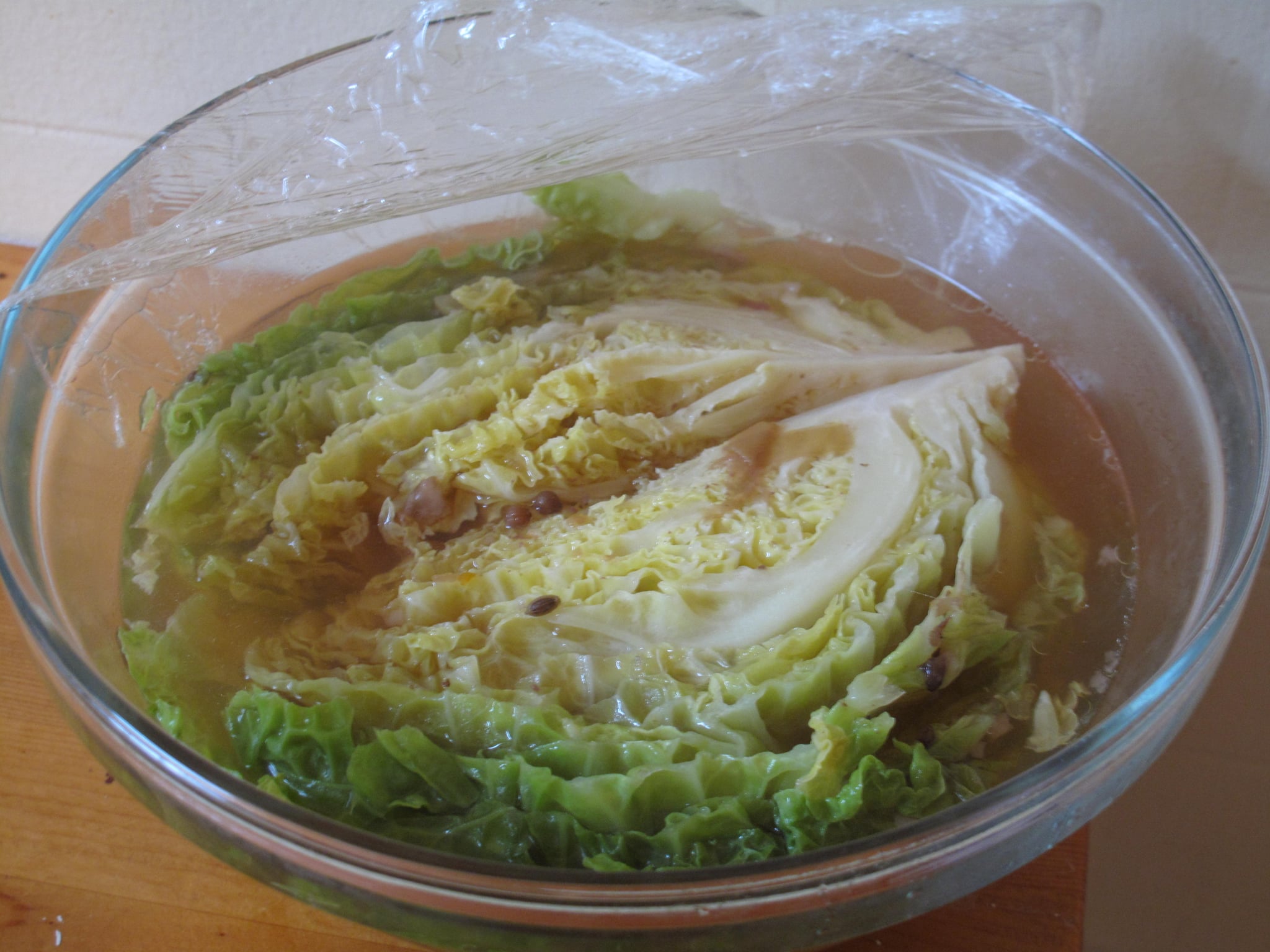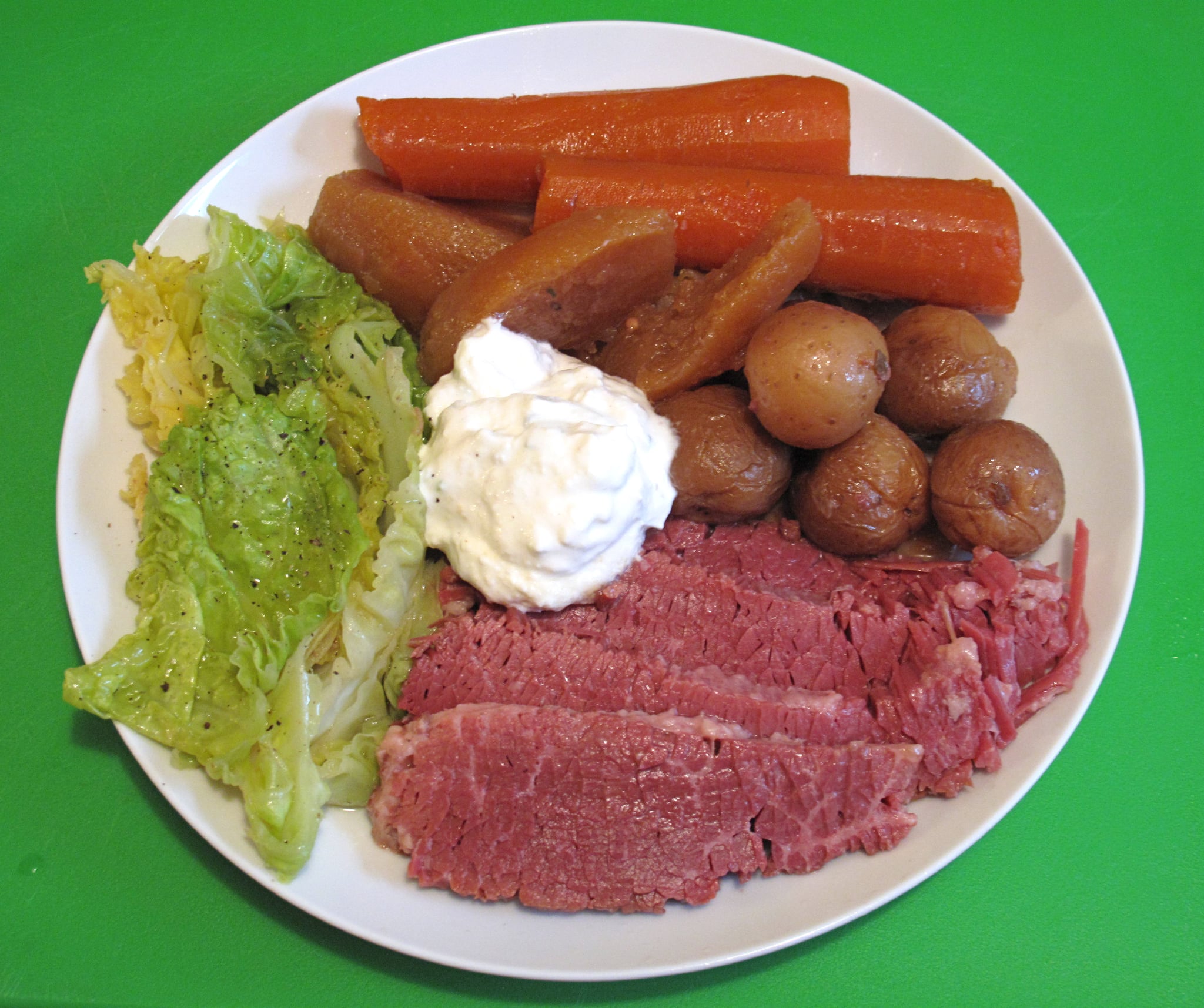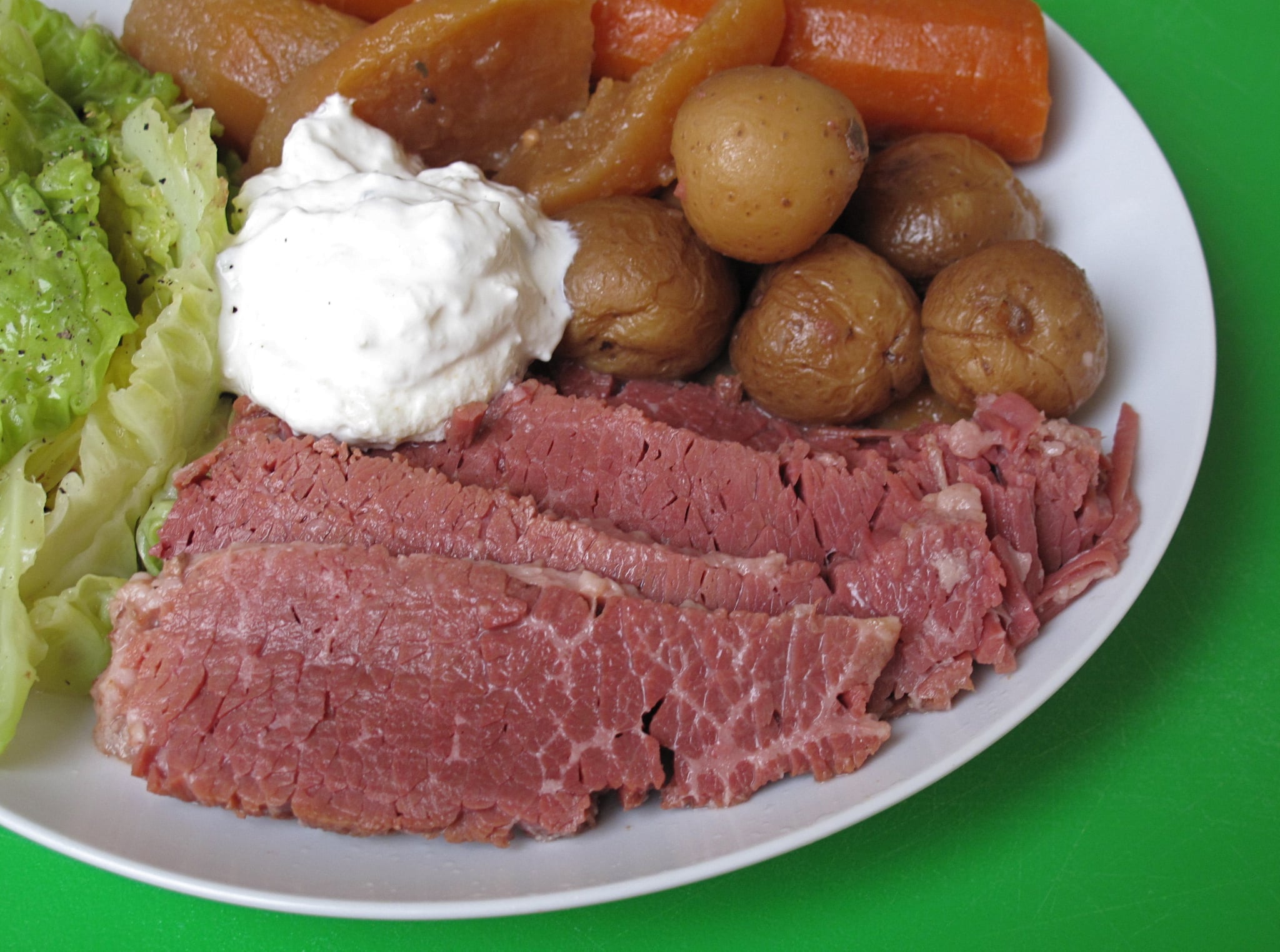 Image Source: POPSUGAR Photography / Susannah Chen