Fast and Easy Chicken Ramen Recipe
This 1-Pot Chicken Miso Ramen Just Takes 30 Minutes to Make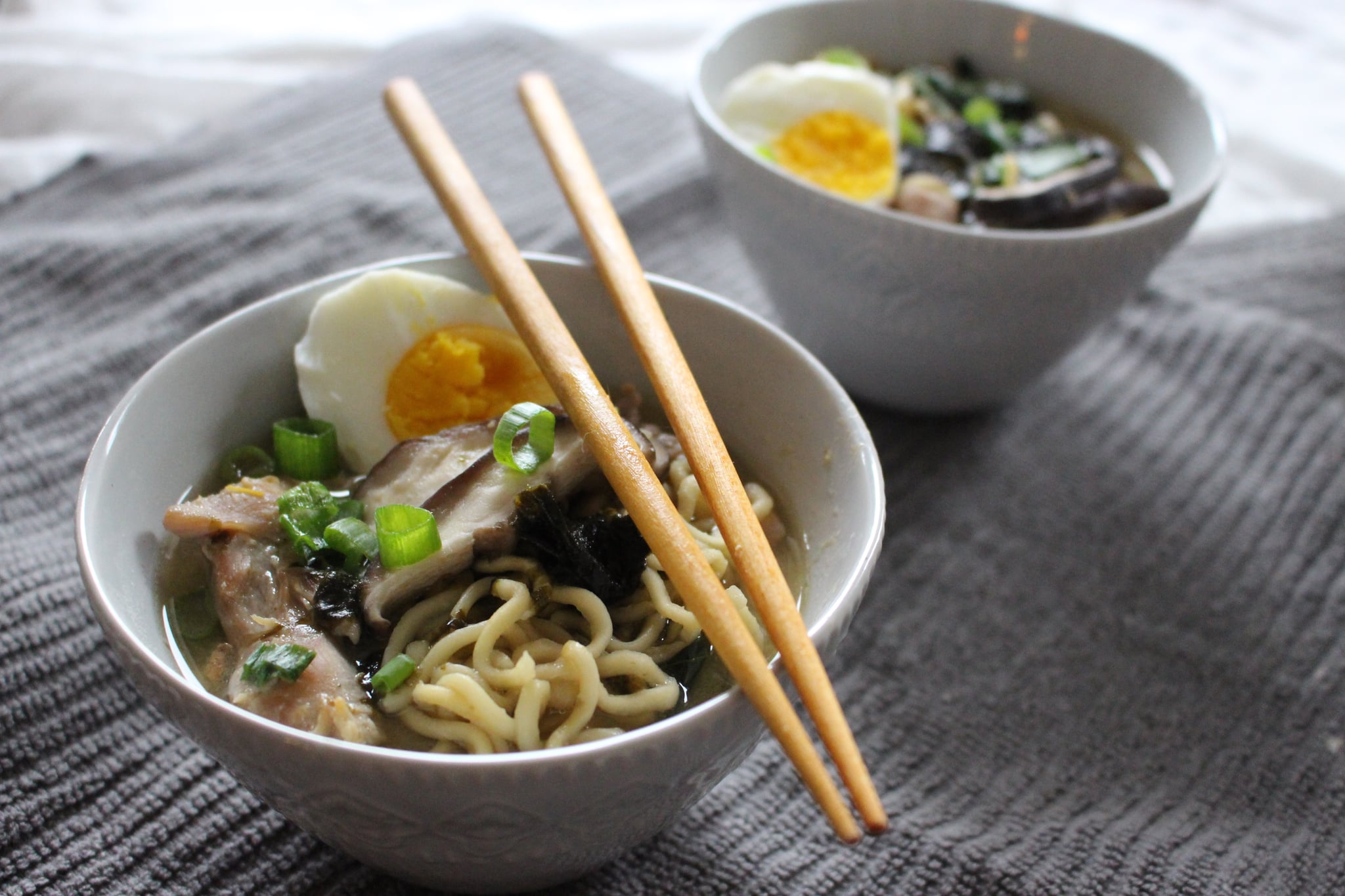 If you're like me, then you wish every task in life would take about half the time, even pleasurable activities like cooking. That way, you could devote twice as much time to savoring your food. We impatient people are almost always adamantly fuss-averse as well, and any recipe that requires you to empty out your cupboards to utilize every pot and pan you own is not a recipe we'll be trying anytime soon. Luckily, for people like us, there are one-pot recipes that are weeknight saviors for our busiest (or laziest) days. Take this miso chicken ramen, for example.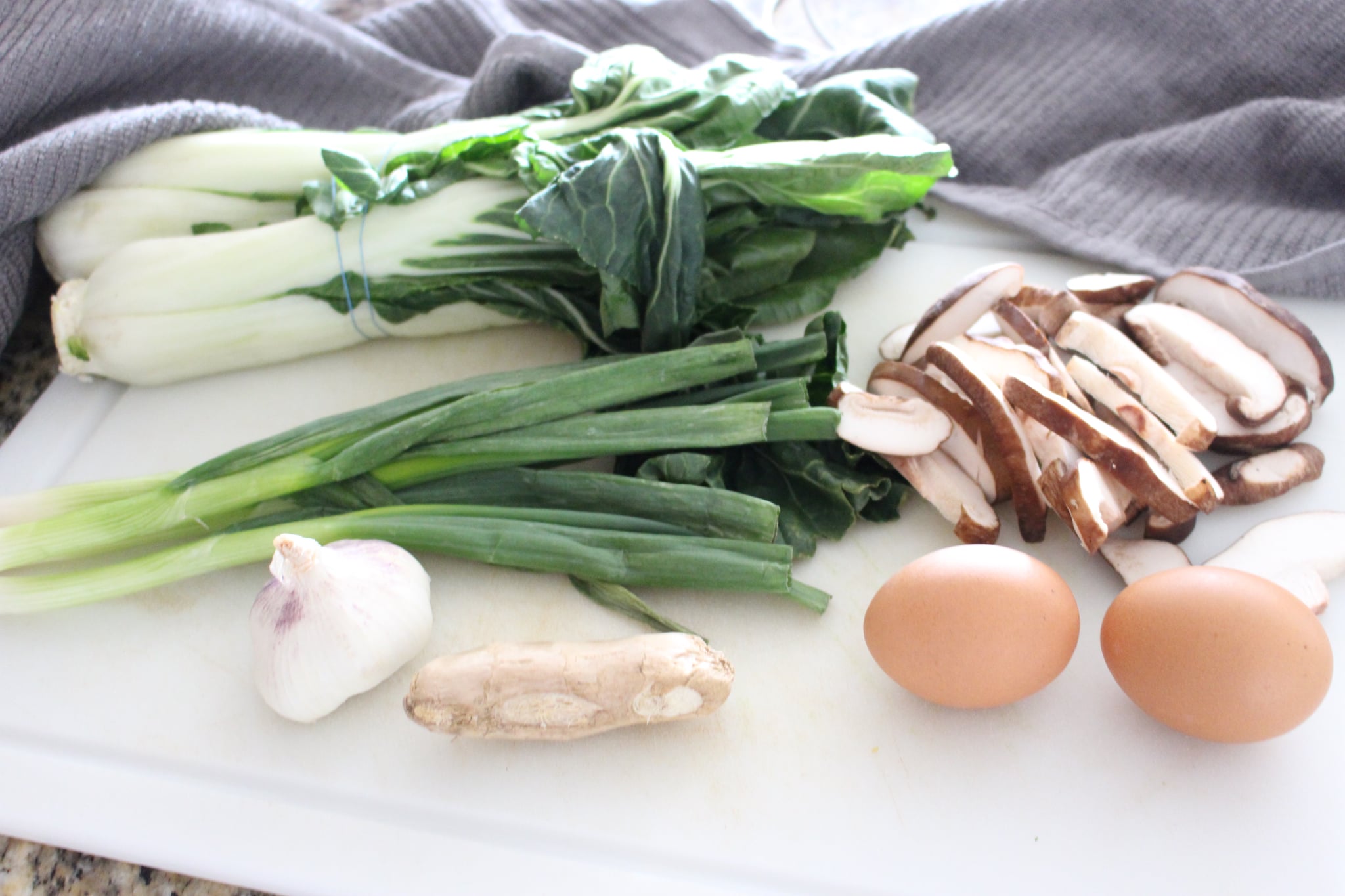 It takes a mere 30 minutes to make (you can have dinner ready in the time it takes for most people to find parking in New York City) and it only requires one vessel for cooking. The most work you'll have to do is some very simple chopping.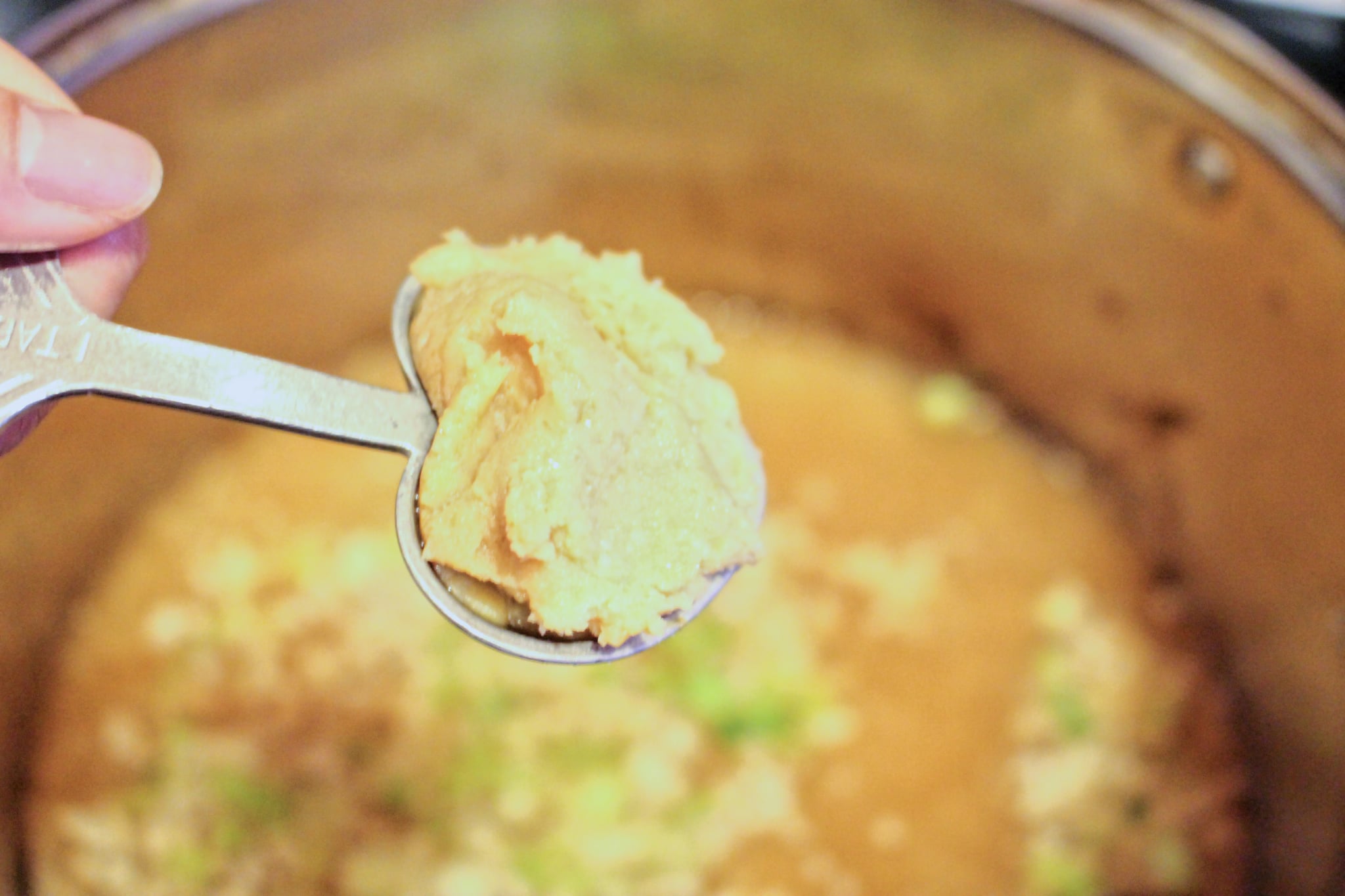 But don't be fooled: just because this ramen dish is fuss-free does not mean it's a simple dish by any means. The stock has a remarkable depth of flavor and the dish features a medley of textures from classic Asian ingredients like shiitake mushrooms and bok choy.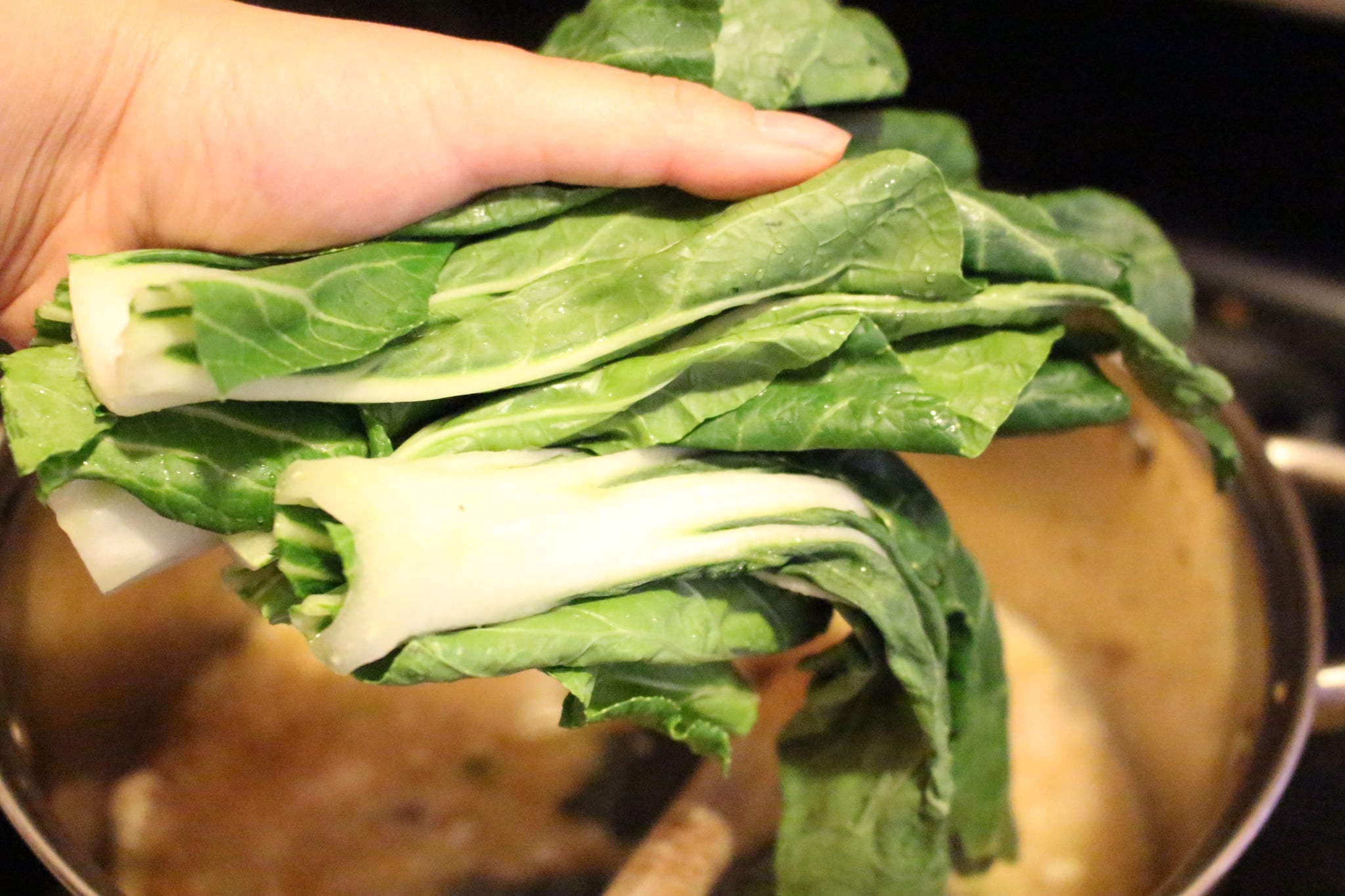 Tip: if you're using regular bok choy instead of baby bok choy, just use the leafy part at the top. You can reserve the white bottom part for pickling or for salads.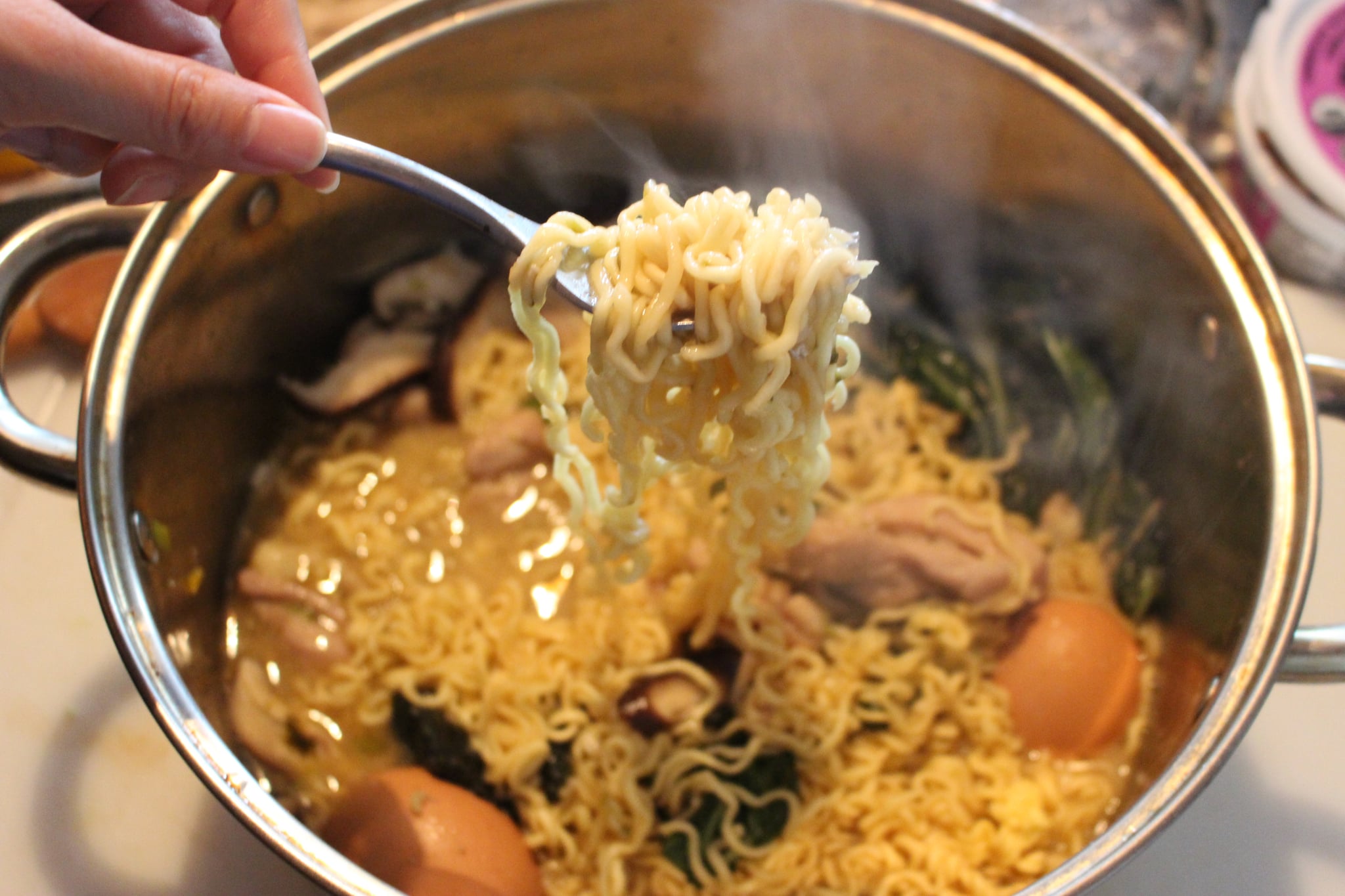 My favorite part of this recipe, however, is the fact that you don't even need to make the hard-boiled eggs separately; you just toss them right into the stock. (I chose hard boiled because it's a lot trickier to time soft boiled when you're cooking them in a soup.)
So there you have it. This dish is just as delicious as it is easy to make. Plus, there are few things in life as comforting as a bowl of ramen. Maybe just one: Sade's voice. But that's about it.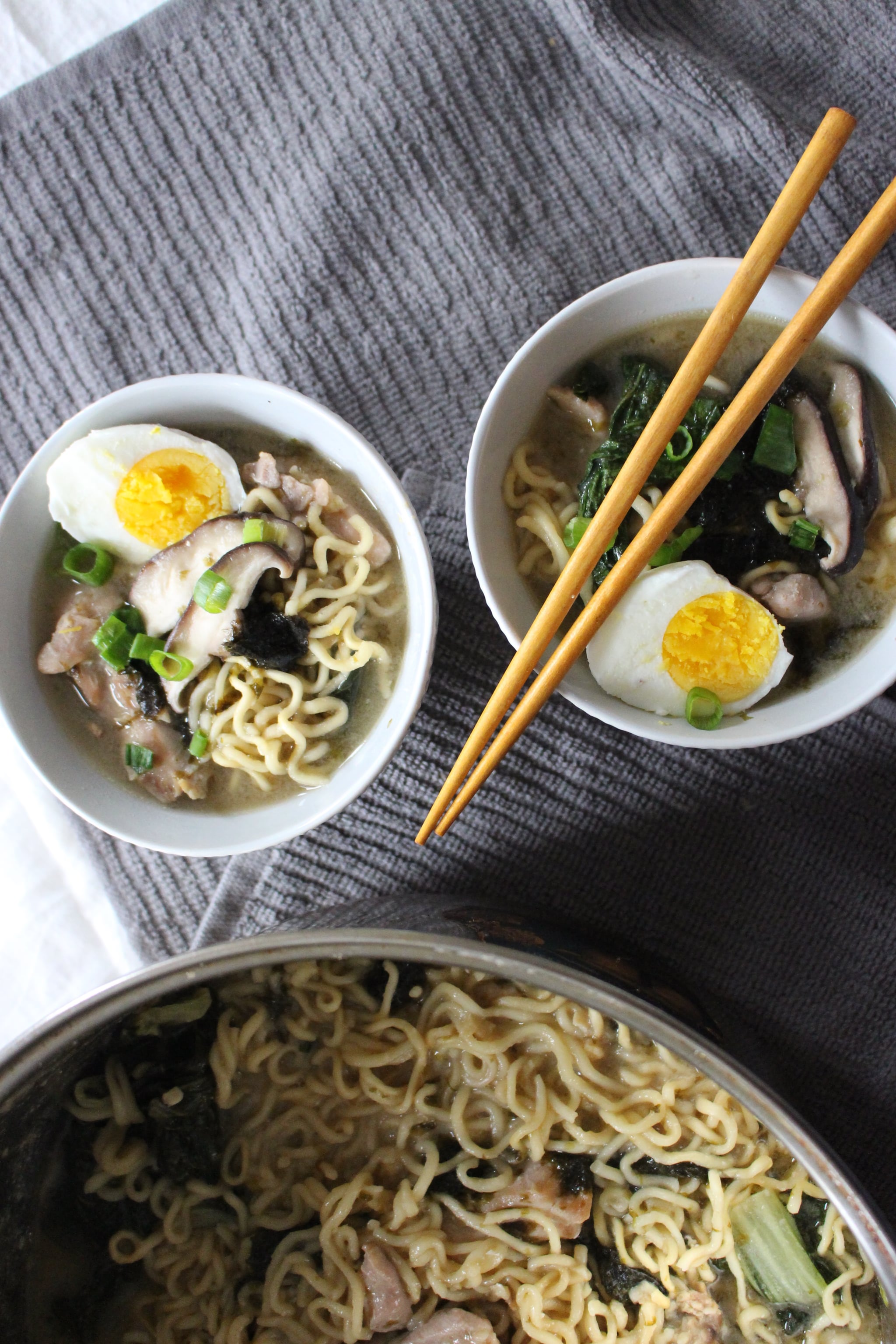 1-Pot Miso Chicken Ramen
From Alicia Lu, POPSUGAR Food
Notes
If you can spare an extra five minutes the night before, I highly recommend coating your chicken in 3 tablespoons white miso, 1 tablespoon soy sauce, and 1 tablespoon brown sugar and letting it marinate overnight. The chicken will be much more flavorful and will also help impart more umami in the stock.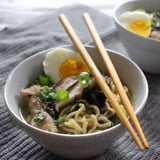 Ingredients
1 tablespoon vegetable oil
4 cloves of garlic, minced
1 tablespoon grated or minced ginger
1 1/2 pounds boneless, skinless chicken thighs, cut into 1"-wide slices
6 cups of chicken stock
3 tablespoons white miso
2 tablespoons soy sauce
1 tablespoon sesame oil
1 sheet of nori seaweed, ripped into 6 smaller pieces
1 bunch baby bok choy or regular bok choy (leafy part only)
4 ounces shiitake mushrooms, sliced
4 large eggs (in the shell)
Ice
8 ounces instant ramen noodles
Scallions, for garnishing
Directions
Heat vegetable oil in a Dutch oven or soup pot over medium-high heat. Add the garlic and ginger and cook until fragrant, about 1 minute, stirring constantly. Add the chicken and cook until the sides start to brown a little. Add the stock, miso, soy sauce, sesame oil, and nori. Cover and bring to a boil. Stir in bok choy, mushrooms, and eggs and continue boiling for 1 minute. Reduce the heat to low and let simmer until the chicken is cooked all the way through, about 8-10 minutes.
Remove eggs with a slotted spoon and place into a bowl of cold water or ice bath.
Add the noodles to the pot. Cover and let noodles cook for 4-5 minutes, stirring occasionally.
While noodles are cooking, carefully peel the eggs and slice in half, lengthwise.
Serve in soup bowls and sprinkle with scallions.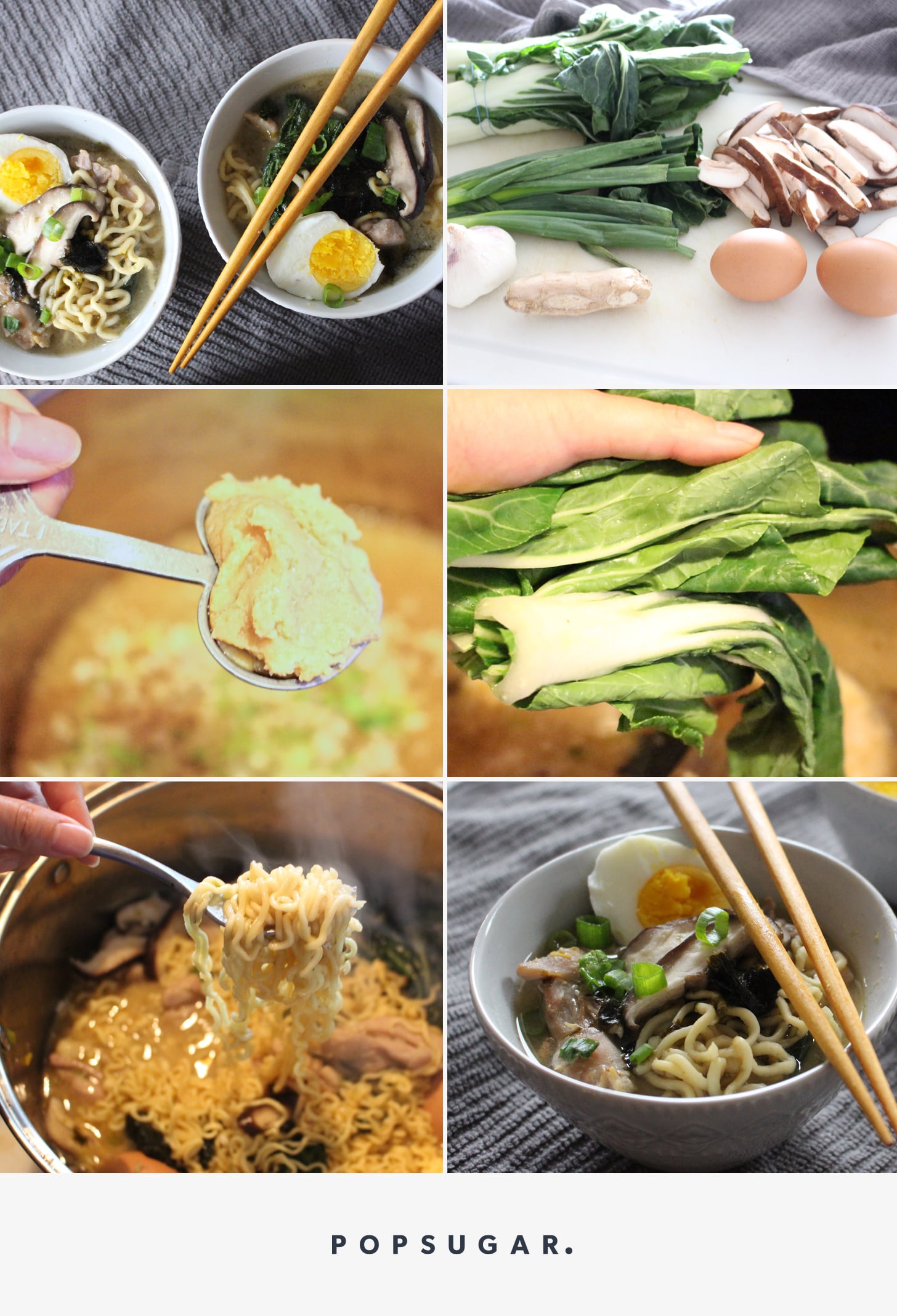 Information
Category

Soups/Stews

Cuisine

Japanese

Yield

4-6 servings

Total Time

29 minutes, 59 seconds
Image Source: POPSUGAR Photography / Alicia Lu