Flamin' Hot Cheetos Kale Salad Recipe
Flamin' Hot Cheetos Kale Salad Is So Wrong It's Right
Some questions that are likely coursing through your head: 1. What are Flamin' Hot Cheetos doing on that kale salad? 2. Could it possibly be any good? 3. Just . . . why?
Some answers: 1. Because why not? 2. Emphatically, yes! 3. See answer one.
Flamin' Hot Cheetos and kale may seem like mighty odd bedfellows — OK, they completely are — but hear me out. One may bring to mind corner bodegas and late-night munchies, while the other is most strongly associated with the farmers market and virtuous lunches, but the stark contrast between the two is what makes this salad so fun.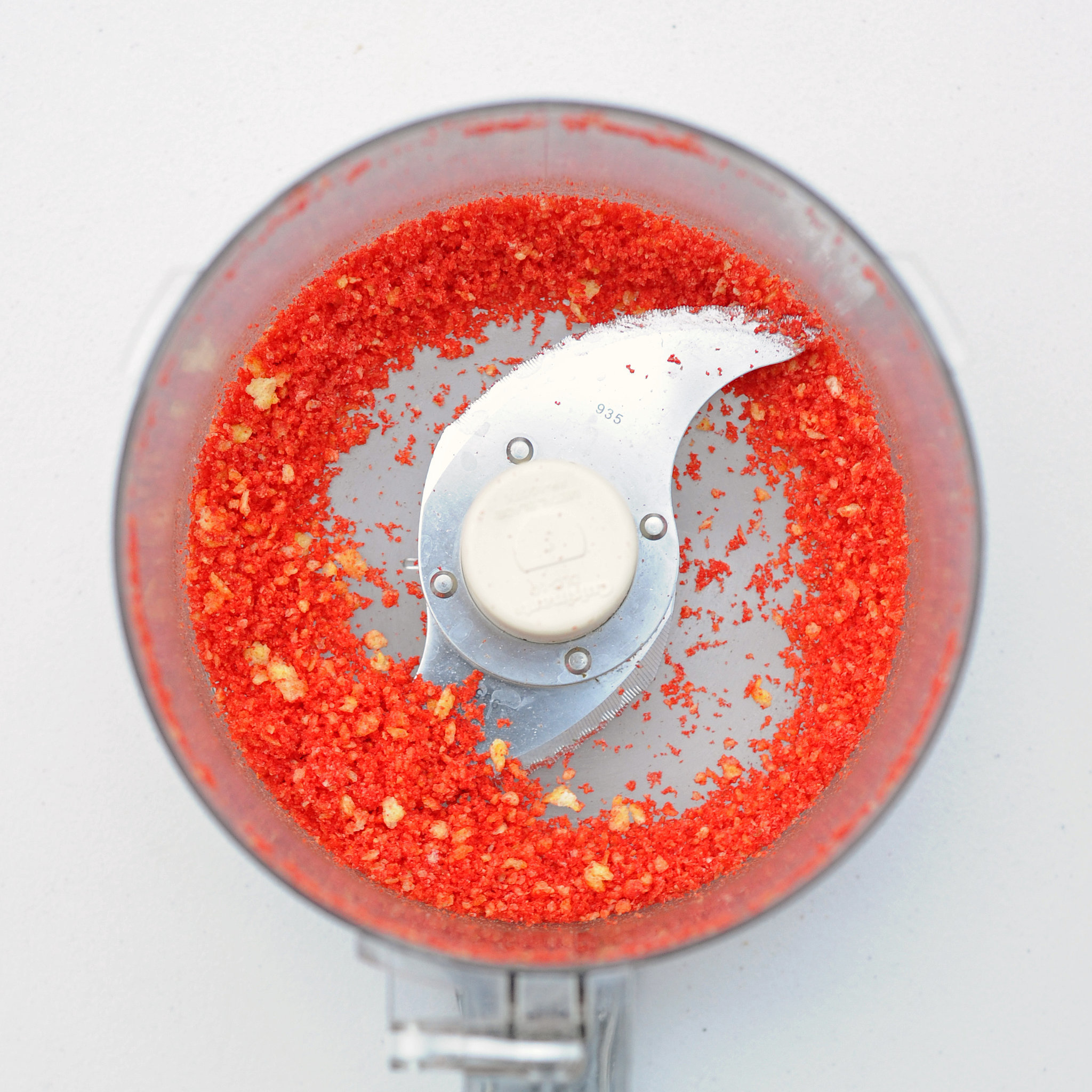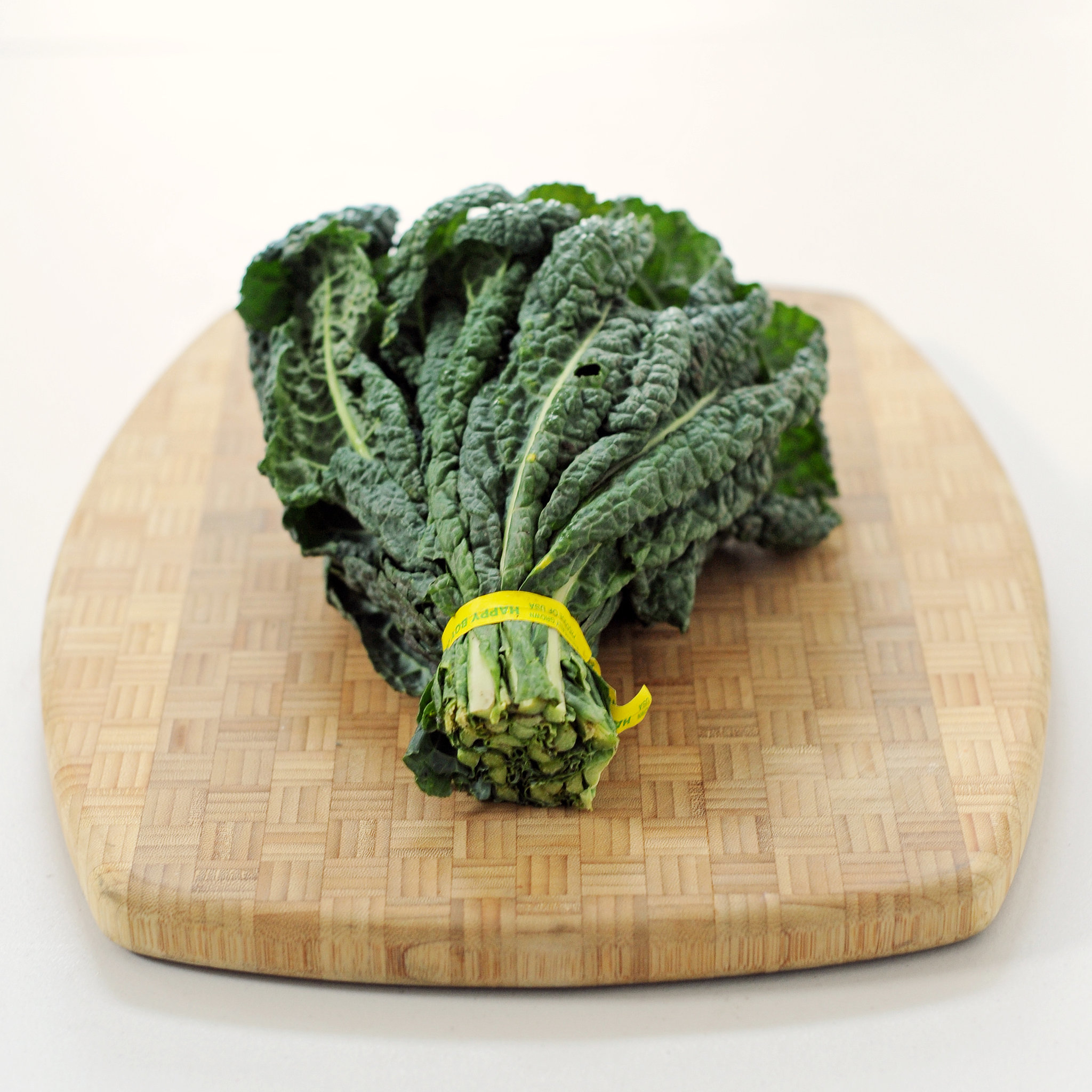 Look past the admittedly oddball combination of flavors, and this salad is actually pretty classic. Thin slices of apples complement the cheddar flavor (real or otherwise) of the rubble-like Cheetos crumbs, walnuts add backbone and crunch, kale brings just enough bitterness and virtue to the party, while a bracingly bright lemon and white wine vinaigrette marry the whole lot. All in all, it's a bowl of greens that'll shock both the eyes (hello, neon orange) and the palate but is familiar enough that you'll keep coming back for bite after bite until all that's left in your bowl are a few stray particles of Cheetos dust and a lone sliver of kale.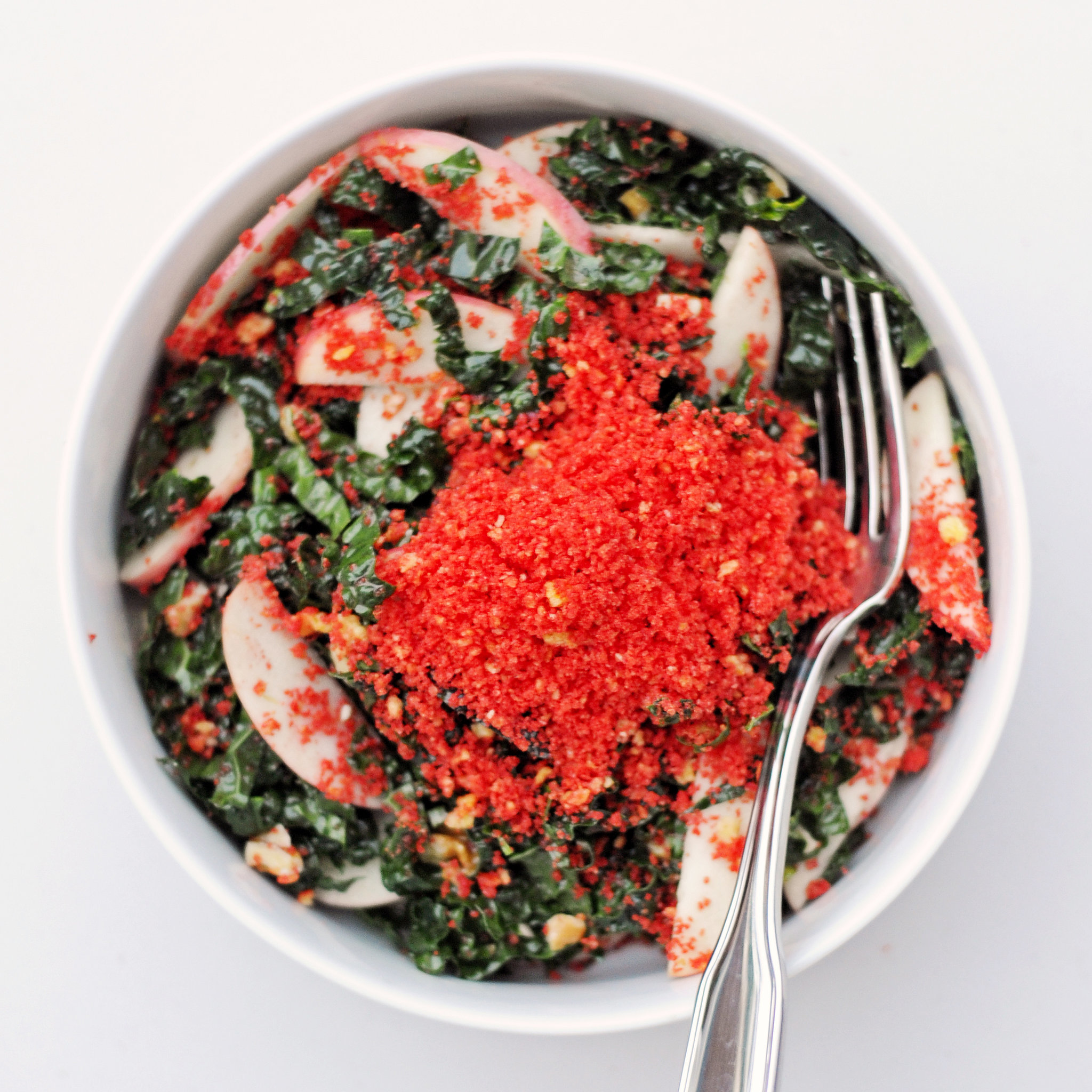 Try it — I dare you.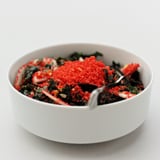 Ingredients
3/4 cup Flamin' Hot Cheetos
1 tablespoon white wine vinegar
Juice of a lemon
3 tablespoons extra-virgin olive oil
Kosher salt
1 bunch tuscan kale, rinsed, stemmed, and shredded
1/3 cup chopped toasted walnuts
1/4 cup finely grated parmesan cheese
1 Pink Lady apple
Directions
Pulse the Flamin' Hot Cheetos in a food processor until they're the texture of panko breadcrumbs.
Whisk together the white wine vinegar, juice of half a lemon, olive oil, and a good pinch of salt in the bottom of a mixing bowl. Add the kale, and massage the dressing into each leaf. Add the walnuts and parmesan cheese, and toss to coat.
Core and thinly slice the apple, and toss with the rest of the lemon juice in a small bowl. Add the apple and any juices to the salad. Top the salad with Flamin' Hot Cheetos crumbs, and serve immediately.
Information
Category

Salads, Main Dishes

Cuisine

North American

Yield

2-4 servings