Source: POPSUGAR Photography / Sarah Lipoff

I love doughnuts in the morning. Well, I actually love them any time of day, so when I came across a doughnut baking tray, I had to give it a try. Would the little bites be soft, delectable, and just slightly crisp on the outside? I happened to still have the Williams-Sonoma vanilla cupcake mix in my pantry from a past POPSUGAR Must Have box just begging to be used. I figured it would be the perfect base for a batch of funfetti doughnuts.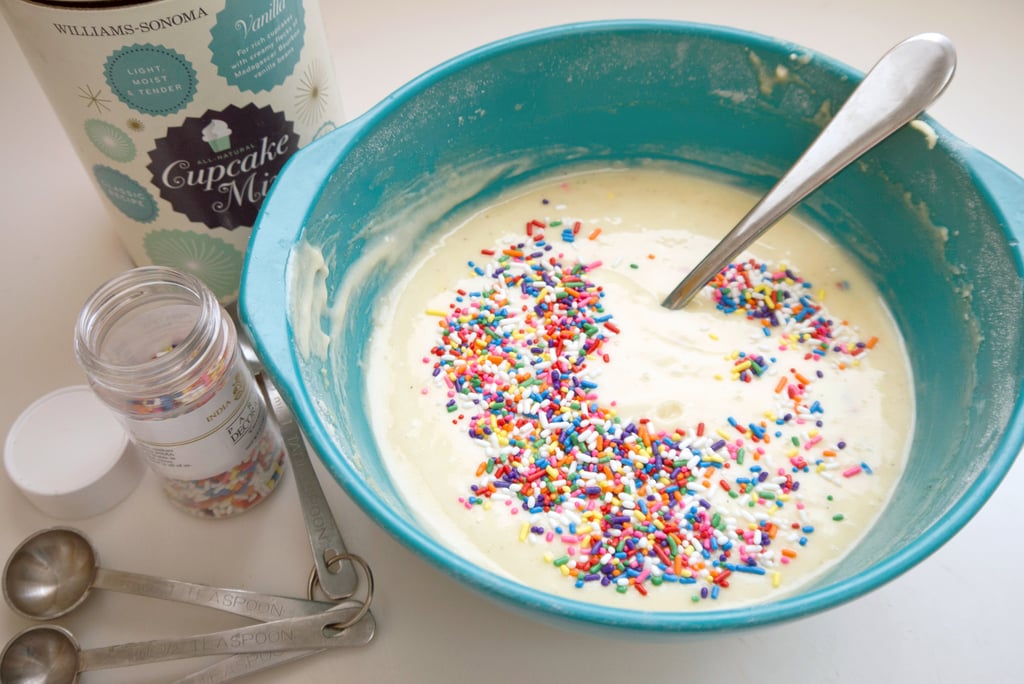 After mixing and adding some sprinkles, the batter went into the oven. I waited impatiently for the goodness to bake. Along with the amazing smell wafting, I saw the doughnuts rising, turning into adorable little rounds of deliciousness. After glazing and sprinkling again, I fully admit to eating at least two in a row. Maybe more.
Funfetti Doughnuts
From Sarah Lipoff, POPSUGAR Food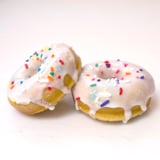 Ingredients
For the doughnuts
1 container Williams-Sonoma vanilla cupcake mix
8 tablespoons butter, cubed
2 eggs
1 cup milk
2 tablespoons multicolored sprinkles
For the glaze
1 cup powdered sugar
1-2 tablespoons milk
Extra multicolored sprinkles for topping
Directions
Preheat your oven to 350ºF.
In a medium mixing bowl, pulse together the butter and cupcake mix with a hand mixer until it resembles coarse cornmeal.
Slowly add the eggs and milk, whipping the mixture until all ingredients are incorporated. The batter will be a bit grainy, but that's just all the yummy vanilla bits.
Add the sprinkles and gently stir. Pour the batter into a greased doughnut pan and bake for 12-15 minutes.
Remove doughnuts and let cool completely before the next step.
Mix together the powdered sugar and milk in a shallow bowl. Dip the tops of the doughnuts in the mixture and then place on a baking tray. Top with more sprinkles and enjoy!
Information
Category

Breakfast/Brunch

Cuisine

North American
More From POPSUGAR Must Have
Unwrap fabulous surprises from food, fitness, beauty, fashion, home, and more every month with your own POPSUGAR Must Have subscription!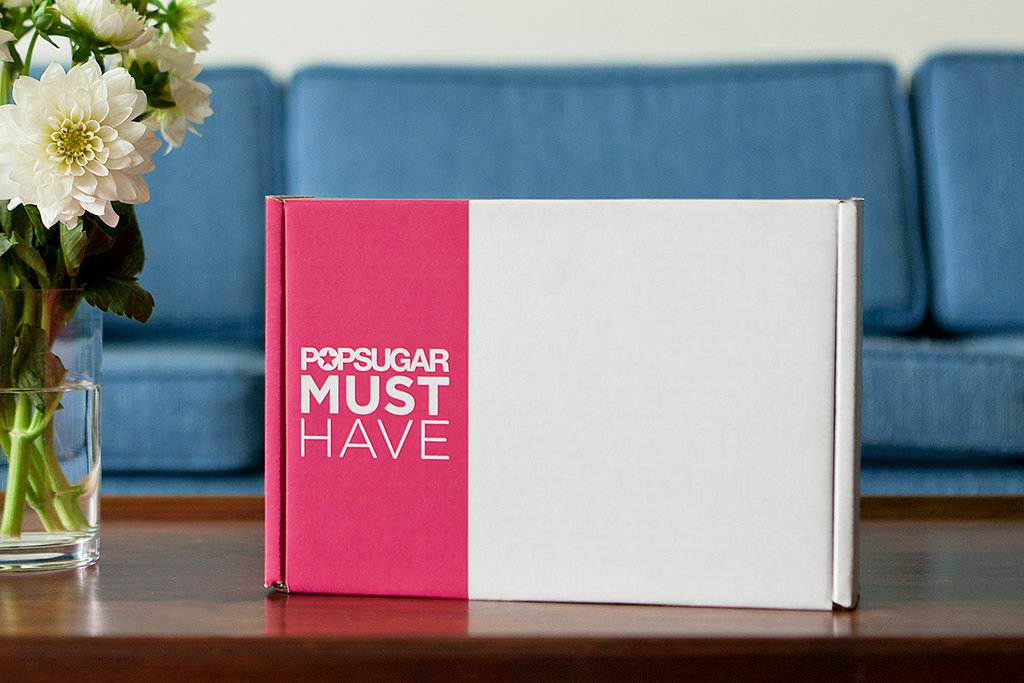 Image Source: POPSUGAR Photography / Sarah Lipoff