Geoffrey Zakarian's Italian Sausage Dressing Recipe
A Case For Stovetop Cornbread Dressing, According to Renowned Chef Geoffrey Zakarian
POPSUGAR is bringing you an exclusive look at Thanksgiving recipes from famous lifestyle influencers. We're excited to present the first online look at this spicy Italian sausage cornbread dressing recipe from Geoffrey Zakarian. He recently opened Georgie at Montage Beverly Hills in Los Angeles and believes Beringer Chardonnay pairs well with this dish, along with turkey.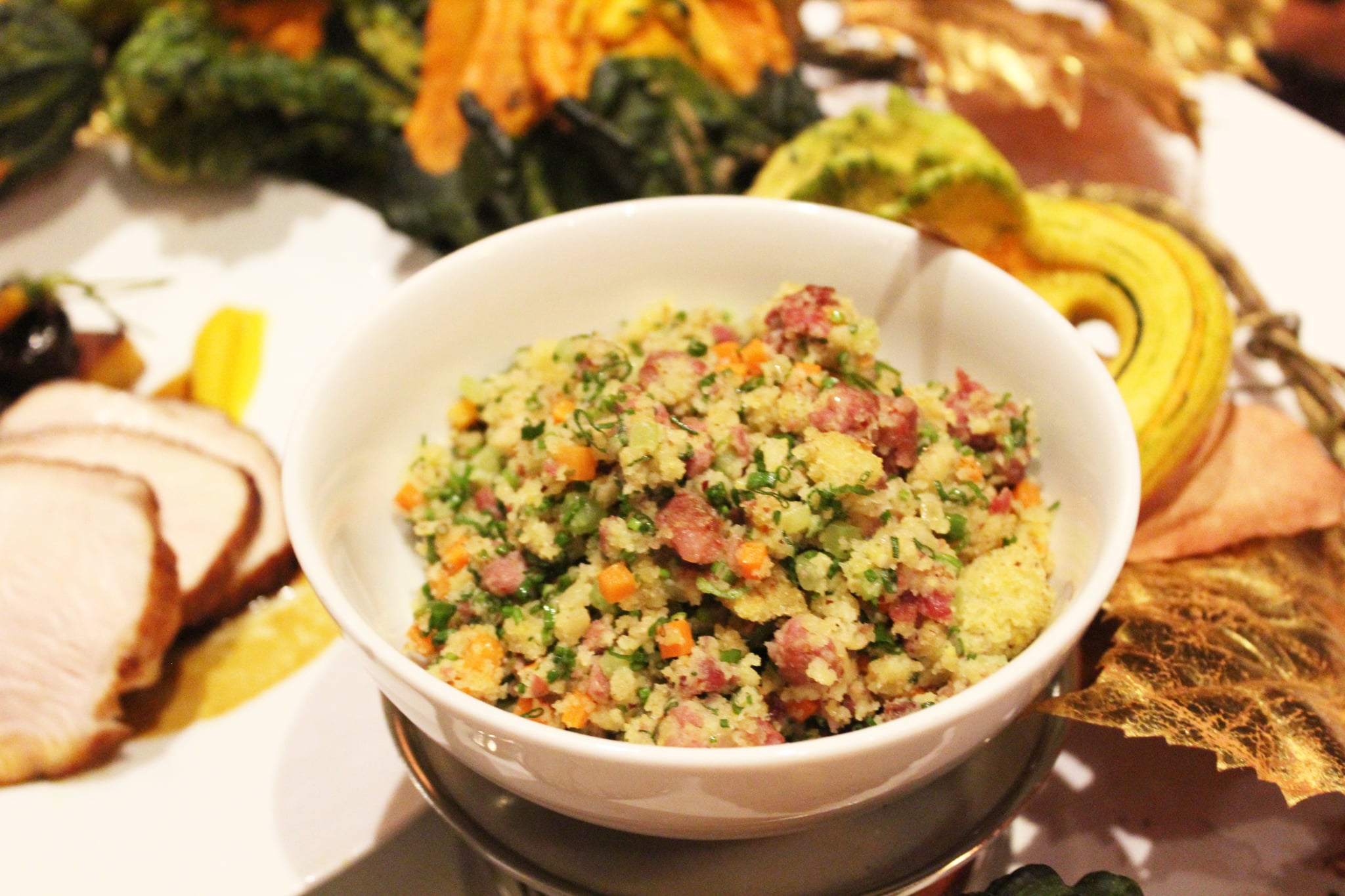 Dressing or stuffing is a staple for everyone's Thanksgiving table, with the stuffing, of course, filling the bird and the dressing prepared separately. I like the latter because it allows you to control the seasoning of the ingredients but also reduces the cooking time on the turkey, which allows it to say moist. I like the sweetness that cornbread brings to this recipe and the licorice flavor that the sausage adds to the dish.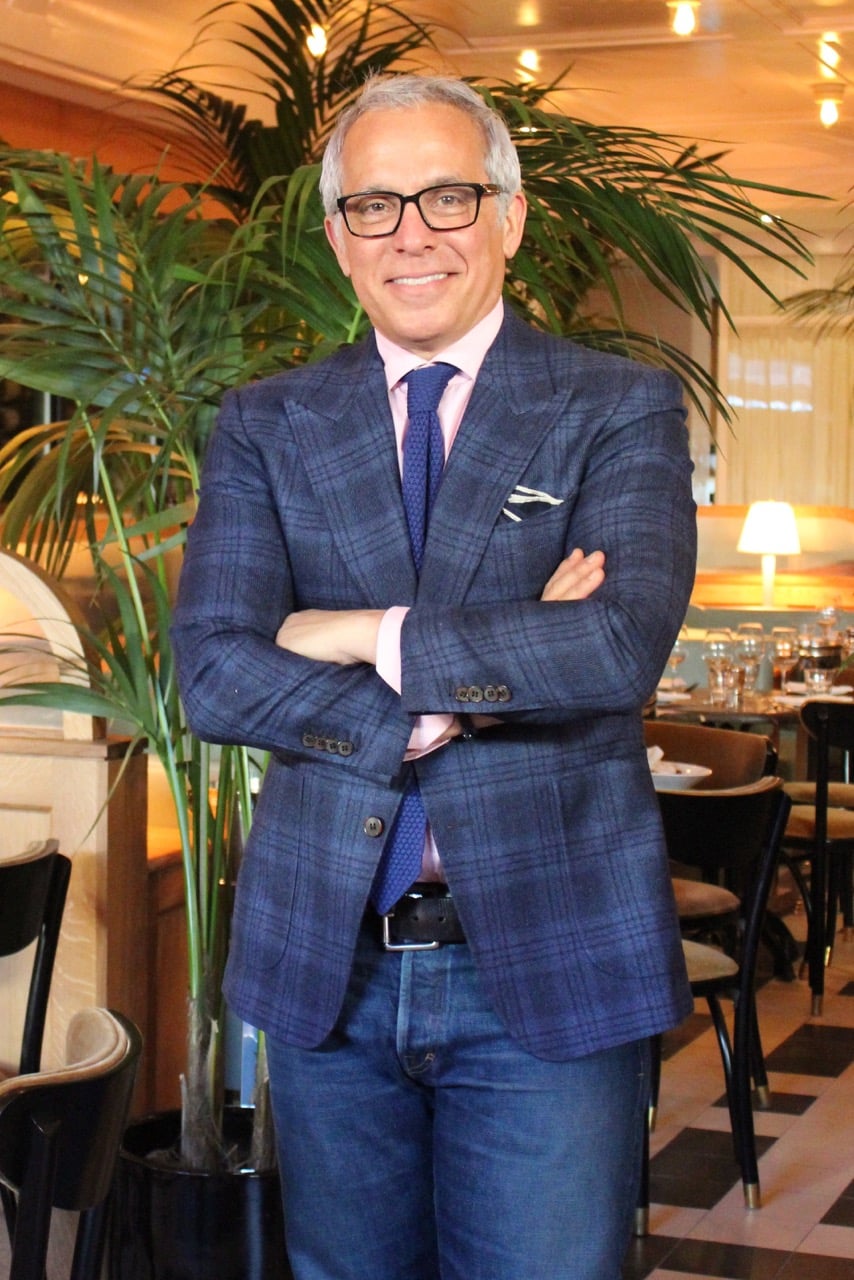 Spicy Italian Sausage, Chestnut, and Cornbread Dressing
From Geoffrey Zakarian
Notes
Use freshly ground sausage if it is available.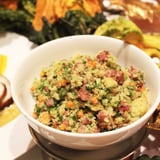 Ingredients
For the cornbread:
2 1/4 cup melted butter
2 2/3 cup sugar
8 eggs
4 cups buttermilk
2 teaspoons baking soda
2 cups all-purpose flour
2 1/2 cups cornmeal
1 teaspoon salt
For the dressing:
1 pound ground spicy pork sausage
Kosher salt
Black pepper
1 tablespoon garlic powder
2 tablespoons onion powder
2 teaspoons ground fennel seed
1 cup spanish onions, diced
1 cup fennel, diced
1 cup chestnuts, canned or packaged, chopped
1 cup celery, diced
1 cup carrots, diced
2 tablespoon garlic, minced
4 cups crumbled cornbread
3 cups chicken stock
Directions
Make the cornbread: In a stand mixer, add the butter and sugar together. Using the paddle attachment, mix on a low speed. Add the eggs slowly, 1 at a time, until completely incorporated. Pour in the buttermilk and add baking soda. Once smooth and fully incorporated, mix in the flour, cornmeal, and salt. Mix on medium speed until smooth.
Pour batter in to a buttered standard 8-inch baking loaf pan and bake at 325°F for 15-20 minutes. You can also check doneness by inserting a toothpick or cake tester in to the loaf, and if dry when removed, the loaf will be done.
Make the dressing: In a large sauté pan on low heat, add ground spicy pork sausage and cook slowly to render out the fat and season with salt, pepper, garlic powder, onion powder, and fennel seed. Once the fat is rendered and the meat starts to brown and crisp, add the spanish onions, fennel, chestnuts, celery, carrots, and garlic. Cook until meat continues to brown, the carrots become soft and tender, and the onions become translucent. Add crumbled cornbread and chicken stock and stir until completely incorporated and the bread is moist. Season with salt and black pepper.
Serve family style in a large bowl while still hot.
Information
Category

Side Dishes, Stuffing/dressing

Cuisine

Italian

Yield

8-10 servings