Gluten-Free Gingerbread Cookies Recipe
Are You Ready For the Ultimate Gluten-Free Gingerbread Recipe? (Yes, You Are!)
Gluten-free folks shouldn't have to miss out on holiday classics like gingerbread, and now they don't have to, thanks to GFF Magazine. Today they're sharing with us the only gluten-free version of this iconic cookie that you'll ever need (it's that good). Straight from pastry chef Cindy Falatic McIntosh of The Ritz-Carlton, San Francisco, comes four-star flavor. Craft the dough into a midcentury-modern house (designed by Retro Renovation), or make a gang of gingerbread cookies. Regardless, this holiday treat will spice up any holiday scene.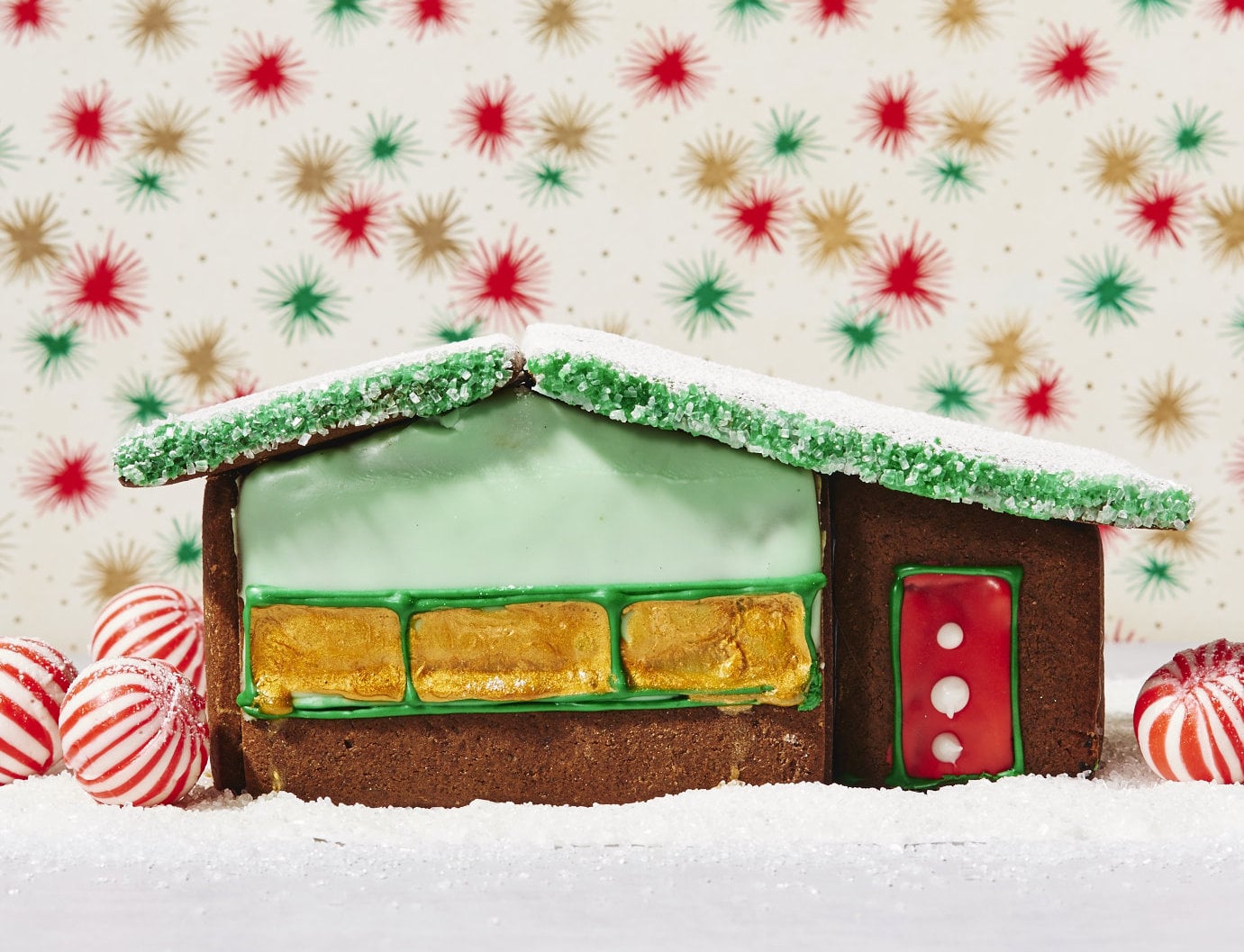 Want to send GFF as a holiday gift? Order now, and we'll send your recipient a note next week that a gift subscription is on its way! Shop print or digital subscriptions, Holiday 2015, or other back issues.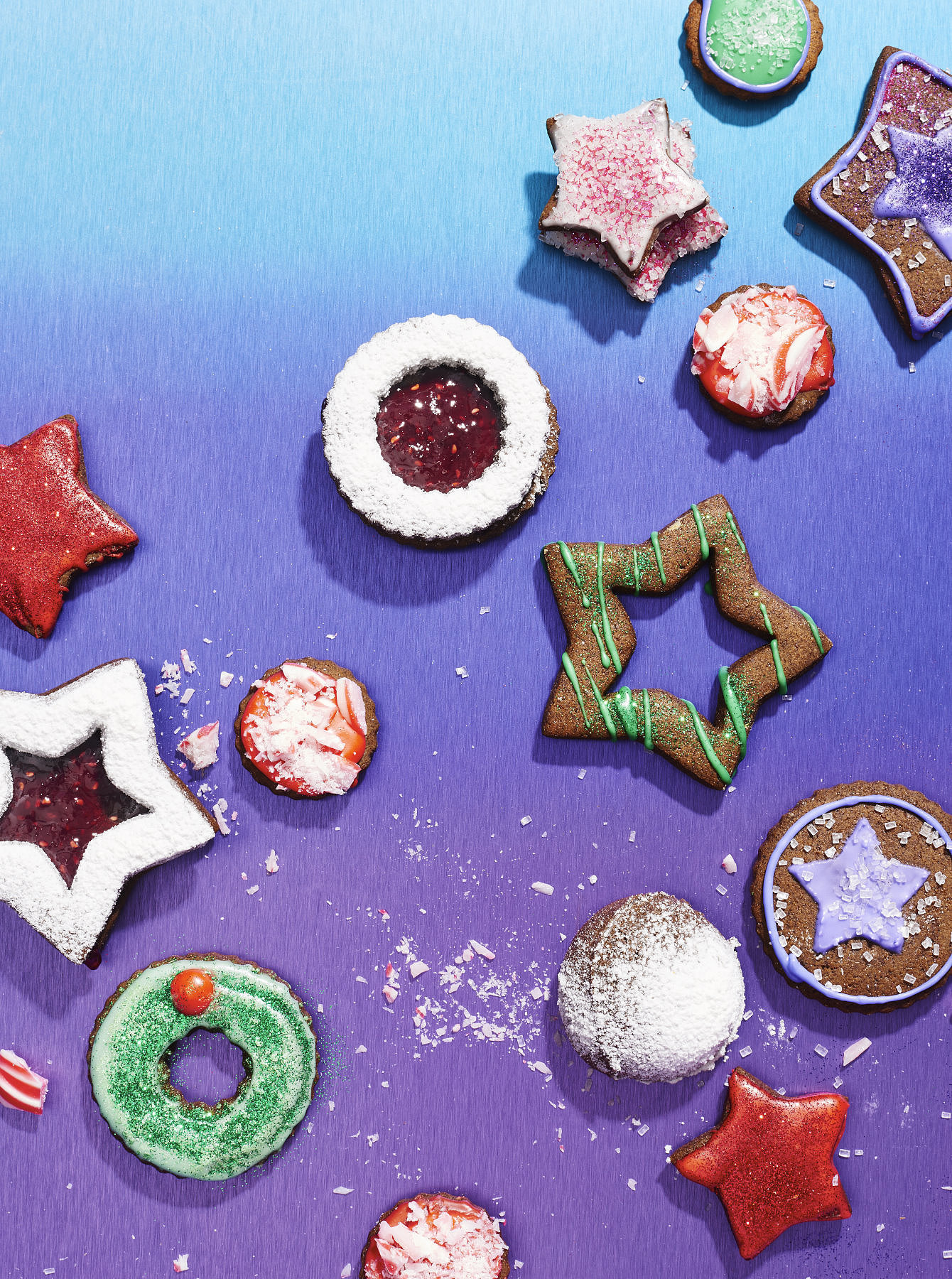 Image Source: GFF Magazine / Chelsea McNamara
Styling by Victoria Granoff
Ultimate Gluten-Free Gingerbread House (and Cookies)
From GFF Magazine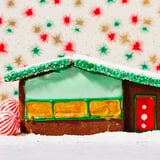 Ingredients
Gingerbread
1 cup (125 grams) brown rice flour
3/4 cup (150 grams) white rice flour
1 cup (100 grams) oat flour
3/4 cup (100 grams) buckwheat flour
3/4 teaspoon xanthan gum
1/4 teaspoon kosher salt
3/4 teaspoon baking soda
2 teaspoons ground ginger
1 teaspoon ground cinnamon
1/4 teaspoon ground nutmeg
1/4 teaspoon ground clove
1/2 cup (115 grams) unsalted butter, softened
1/2 cup (100 grams) granulated sugar
1 egg
2/3 cup molasses
Royal Icing, for decorating
4 cups powdered sugar
2 egg whites
Directions
For the Gingerbread: Preheat the oven to 325°F. Line a baking sheet with parchment paper.
In a medium bowl, sift together the flours, xanthan gum, baking soda, and spices.
In a stand mixer with a paddle attachment or by hand, cream the butter and sugar until smooth and combined. Add the egg and molasses to incorporate. Add the flour mixture, and mix until combined.
Scrape the batter into a medium bowl, cover with plastic wrap, and refrigerate for 3 hours or until cool.
Transfer the batter to a piece of parchment paper, place another piece of parchment paper on top, and with a rolling pin, roll the batter 1/4 inch thick. Follow the gingerbread house pattern here, or cut shapes using a cookie cutter, dipping in flour for each cut.
Arrange 1 inch apart on the prepared baking sheets, and bake until the edges just begin to brown, 8 to 11 minutes. Cool, and construct the house, or decorate the cookies using the icing.
For the Royal Icing (makes about 3/4 cup): In a stand mixer fitted with a paddle or whisk, mix together powdered sugar and egg whites until smooth and thick, adding a tiny bit of extra egg white to thin, if needed. Use as is, or add food coloring. Transfer to a pastry bag or a ziplock plastic bag with a small cut in a corner, and pipe onto the gingerbread.
Information
Category

Desserts, Cookies

Cuisine

North American

Yield

2 (8-by-3-by-3 1/2-inch) houses or many gingerbread people