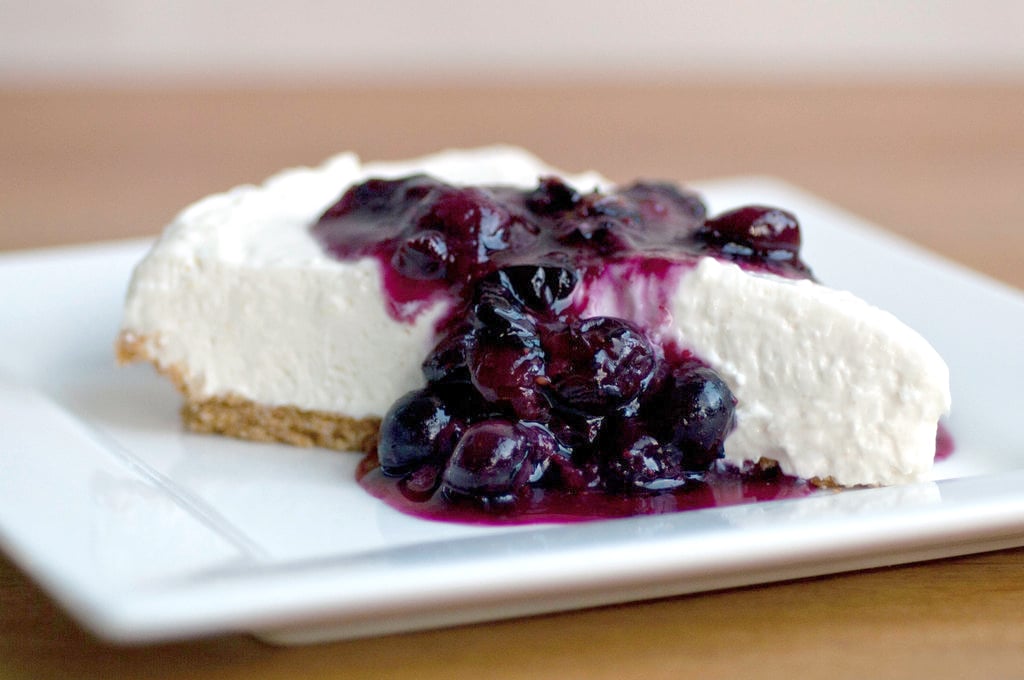 When temps are sizzling, baking just isn't an option. But a sweet dessert is such a delicious way to end the day, which makes this icebox cheesecake your go-to recipe. Top with a lemony blueberry sauce and it's the best thing to savor after a long day.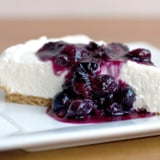 Ingredients
For the crust
1 1/2 cups fine graham cracker crumbs
1 tablespoon coconut oil
1/4 cup sugar
For the cheesecake
1 tablespoon water
2 teaspoons powdered gelatin
1 1/2cup Greek yogurt
16 ounces cream cheese, room temperature
3/4 cup sugar
1 teaspoon vanilla
1 teaspoon lemon juice
1/8 teaspoon salt
For the sauce
1 pint blueberries
Zest of one lemon
1 teaspoon sugar
1 teaspoon lemon
Directions
Mix together the graham cracker crumbs, sugar, and coconut oil in a small bowl then press into the base of an 8-inch round spring form pan. Place in the fridge for 2-hours.
Place the water in a small dish and sprinkle with the powdered gelatin. Gently stir to incorporate then set aside.
Use a hand mixer to whip together the cream cheese and Greek yogurt until smooth. Add the sugar, vanilla, lemon juice, and salt, whipping for another 15 seconds.
Warm the gelatin in the microwave in short bursts, then stir, until the mixture is completely dissolved. Or place in a shallow saute pan surrounded by an inch of water and warm.
Slowly add the heated gelatin to the cheesecake base while whipping on low. Remove base from fridge and cover with the cheesecake batter. Cover with plastic wrap and chill in the fridge for at least 6-hours before serving.
Before serving, place the blueberries, lemon zest, lemon juice, and sugar in a small sauce pan and bring to a boil. Let simmer for 2-minutes until the sauce has thickened and the blueberries have burst. Spoon over cheesecake slices and serve.
Information
Category

Desserts, Cheesecake

Cuisine

North American