Grilled Jalapeno Poppers Recipe
Fire Up the Grill For Stuffed Jalapeño Poppers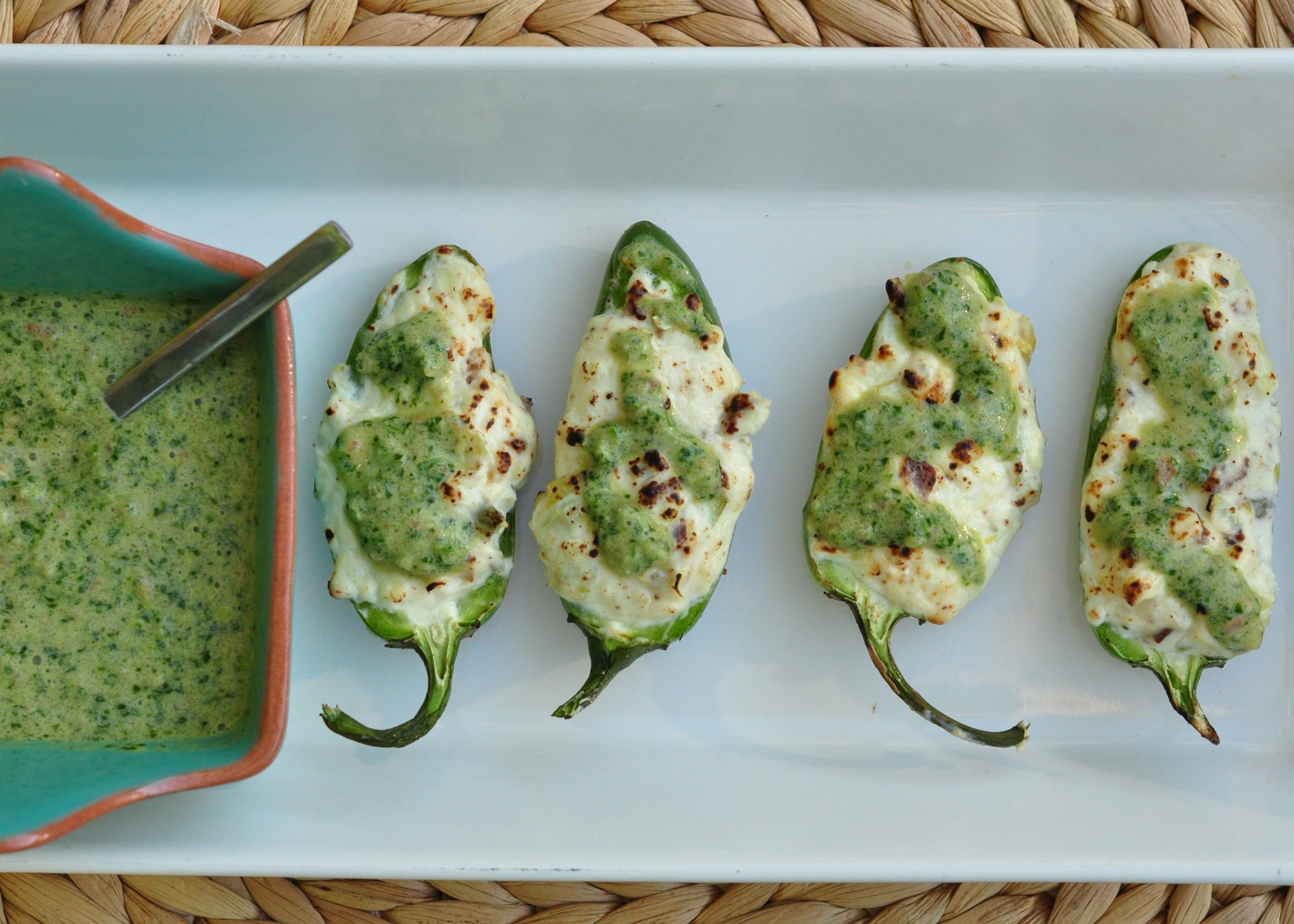 If you're barbecuing this weekend, don't forget to light the grill a little early and make these amazing jalapeño appetizers to get the party started right!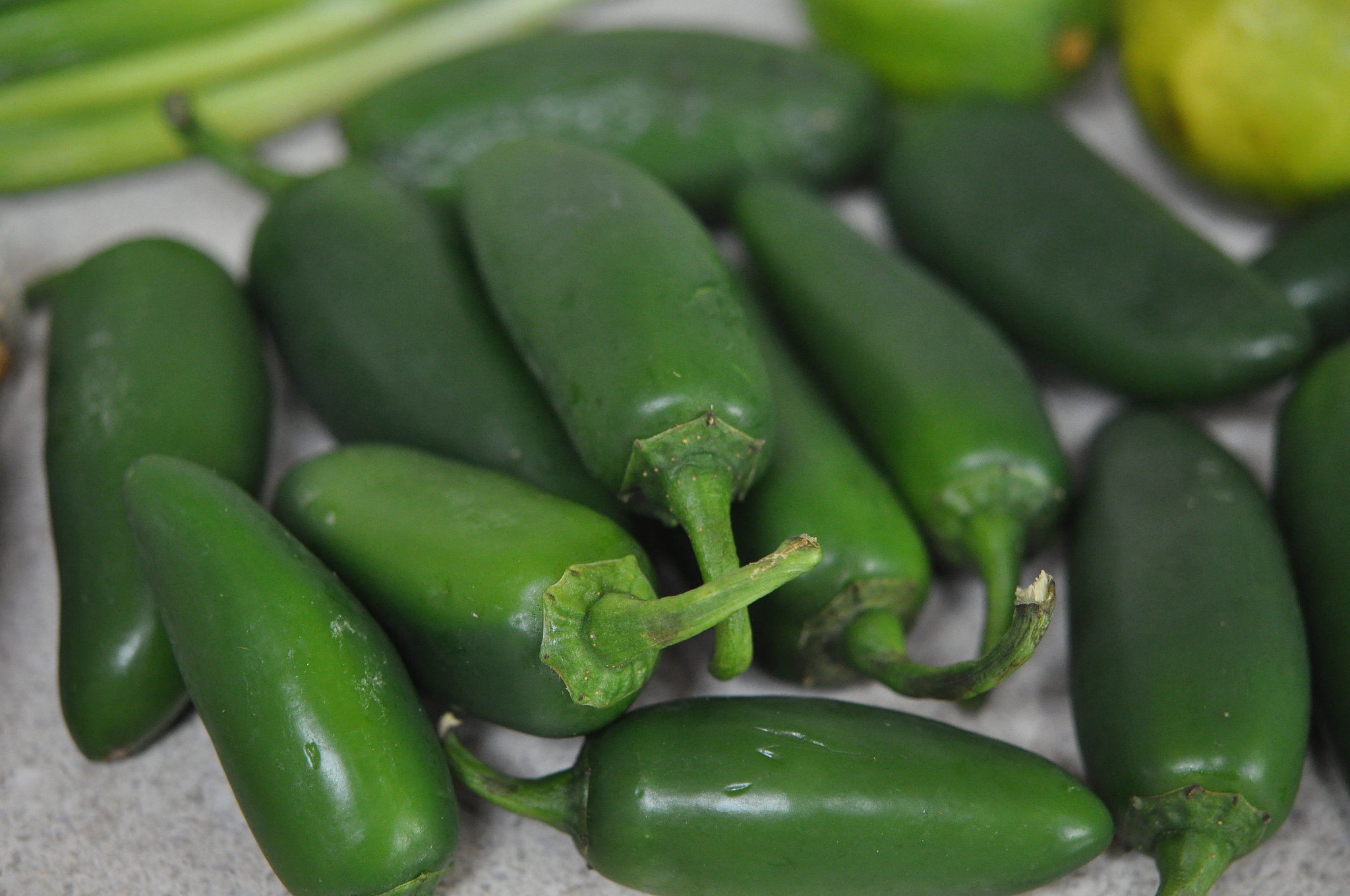 Each halved jalapeño is stuffed with a combination of crispy bacon, whipped cream cheese, pepper jack cheese, then baked on the grill to keep the heat out of your kitchen. Even cooked, these peppers tend to pack a lot of heat, so to balance the spiciness, top it all off with a refreshing cilantro sauce.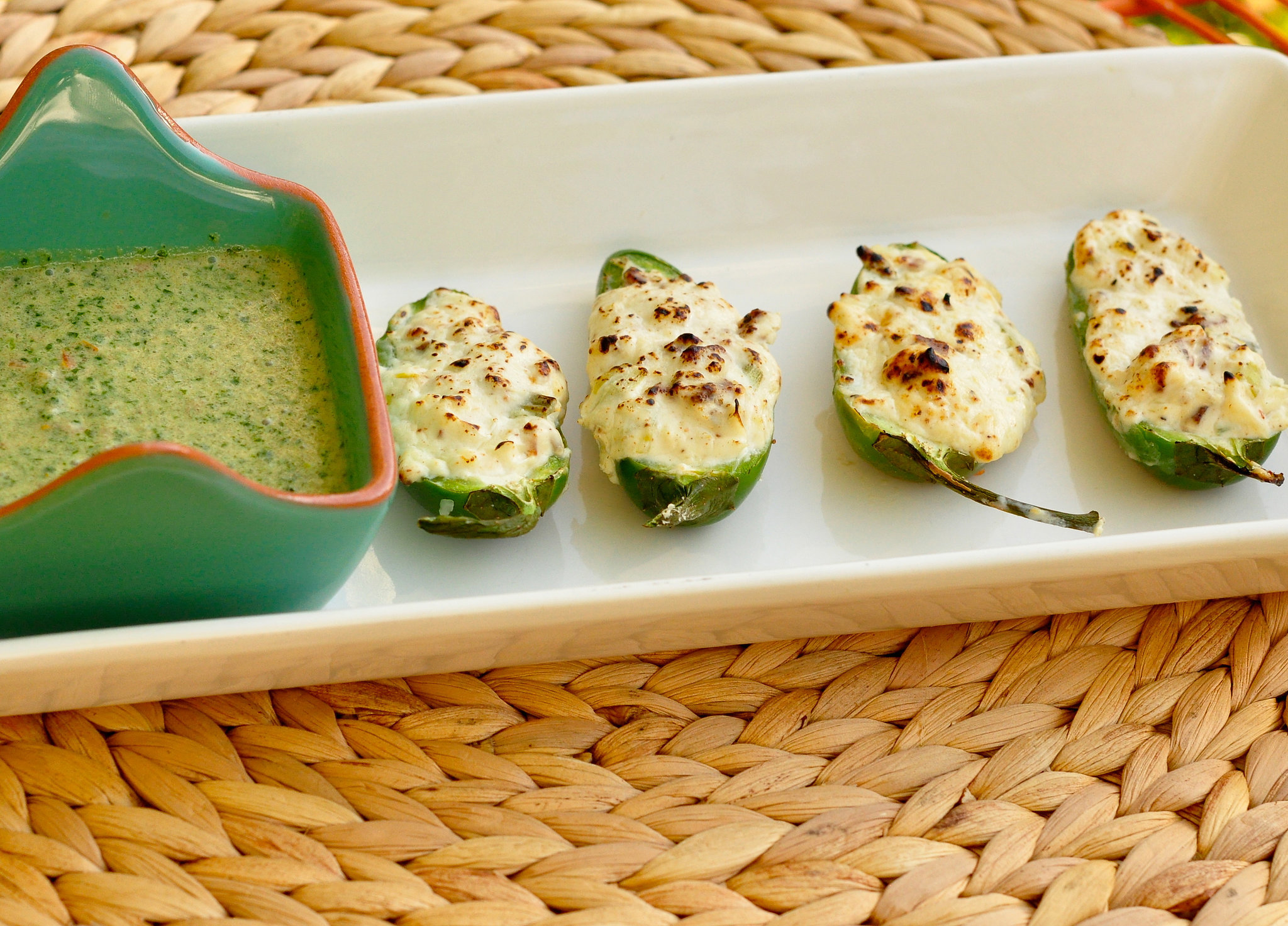 Grilled Jalapeño Poppers
From Lauren Hendrickson, POPSUGAR Food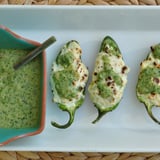 Ingredients
For stuffed jalapeños:
3 slices of bacon
6 ounces whipped cream cheese
1/2 cup shredded pepper jack cheese
2 scallions, finely chopped
Juice of 1 lime
2 cloves garlic, finely chopped
Salt, to taste
12-15 medium-sized jalapeños, halved lengthwise, seeds and veins removed
For cilantro sauce:
1 bunch cilantro, rinsed clean
1/2 cup sour cream
Juice of 2 to 3 limes
Salt, to taste
Directions
Preheat the grill to medium-high heat.
Cook the bacon in a skillet or oven until crispy. Let cool and crumble using a knife or your hands.
Mix the bacon, cream cheese, jack cheese, scallions, lime juice, garlic, and salt in a large bowl.
Divide the cheese and bacon mixture between each of jalapeño halves, filling each completely.
Make the cilantro sauce: Cut the majority of the stem off the cilantro. (Some stem is fine and will enhance the flavor.) Place the rest of the bundle in a small food processor with the sour cream, lime juice and salt until well combined. Set aside.
Place the pepper on a lightly oiled grill (a grill pan or grill stone will work, too). Cover and grill the peppers 7-9 minutes until the bottom has browned and the cheese has melted.
If desired, use a small kitchen torch to lightly brown the top of the jalapeños. Arrange the jalapeños on a platter with the cilantro sauce.
Information
Category

Appetizers, Finger Foods

Cuisine

North American

Yield

Serves 6-8 as an appetizer