How To Make Vegetables Taste Good To Kids
Tried and Tested Tips For Encouraging Kids to Clean Their Plates
While most adults need no encouragement to finish their food, mealtime can feel like a chore for kids. All that sitting still and struggling to eat vegetables that taste bitter — if not just bland — to young taste buds can lead to showdowns and wasted food. But getting kids to eat doesn't have to be a struggle. From offering a diversity of colors and plating them inventively to adding a side of Simply HEINZ Ketchup for dipping, here's how to make mealtime so exciting that kids will come back for more.
Involving children in mealtime preparation instantly increases their interest, so give them small jobs to do like placing cutlery on the table. Giving choices with seating arrangements, color coordination, and where the condiments, seasoning, and veggie platters should go will also make the meal that follows feel like teamwork.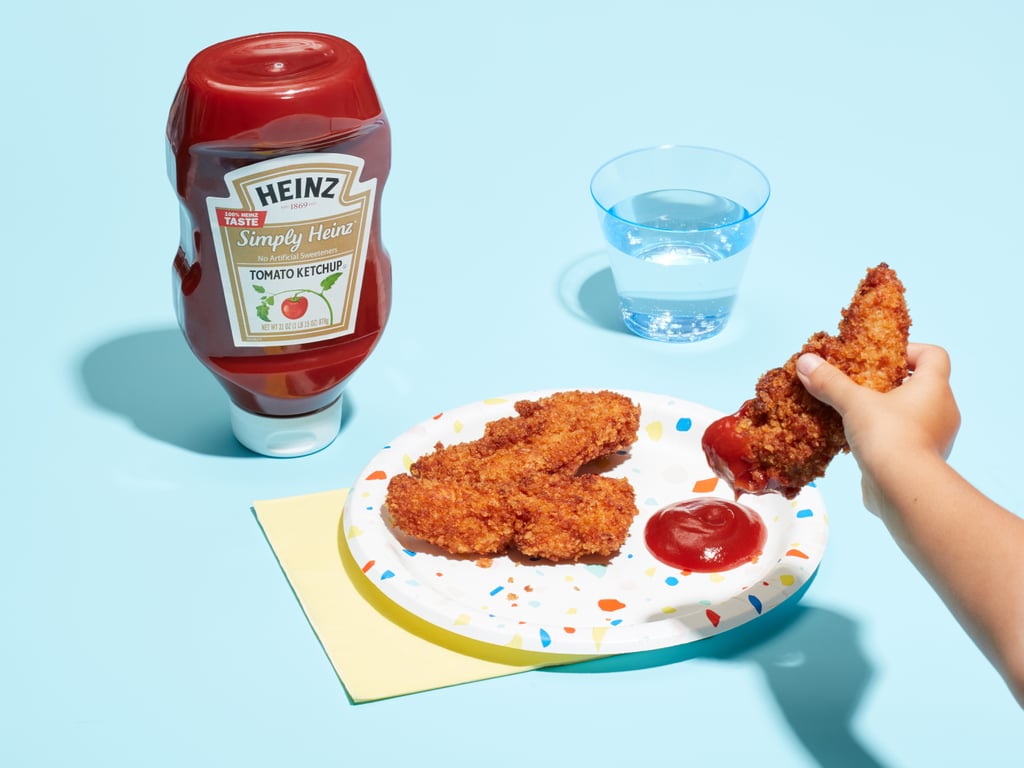 One of the simplest ways to keep kids at the table is by engaging them with a variety of tastes and textures, and that doesn't have to mean more time spent in the kitchen, just the right dips! Adding Simply HEINZ Ketchup can slightly sweeten the bitter taste of veggies and add a rich texture to foods like baked chicken. It's made with natural ingredients such as red, ripe tomatoes and real cane sugar. Keep it next to kids' plates and let them customize their meals.

Kids naturally play with their food, so let them. Encouraging them to play tic-tac-toe with food items will at least keep them at the table — and when they get bored, they might eat everything too! If kids need more incentive than out-scoring their siblings, offer their favorite dessert or screen time after dinner if they clear their plates. Eating equals winning!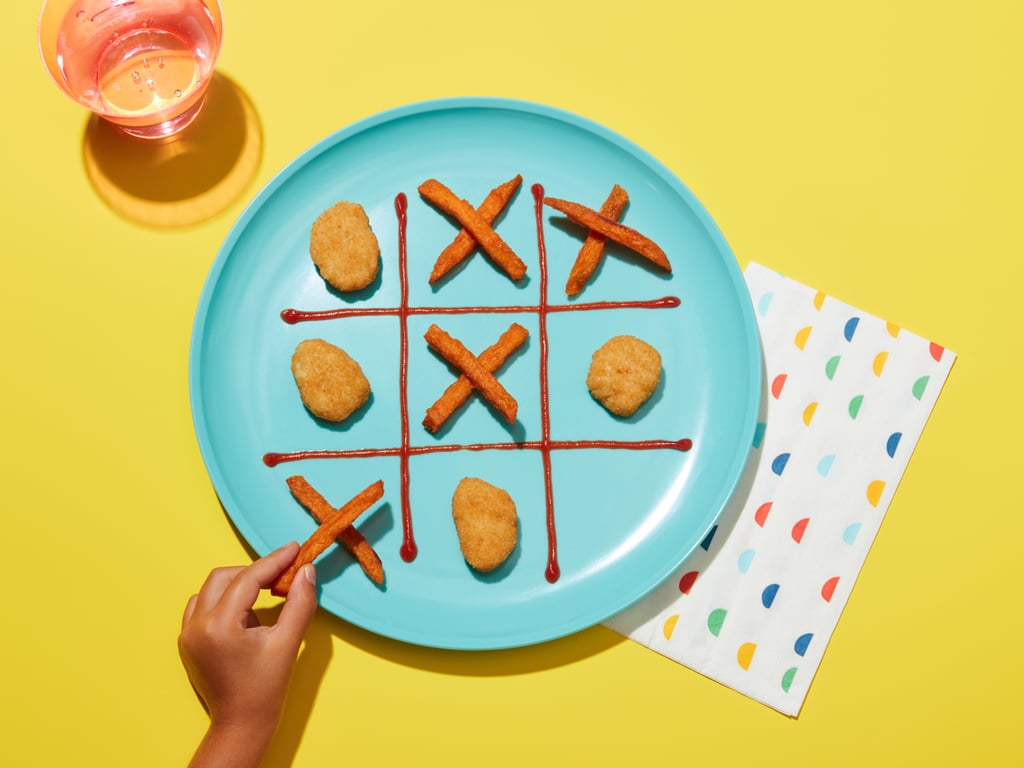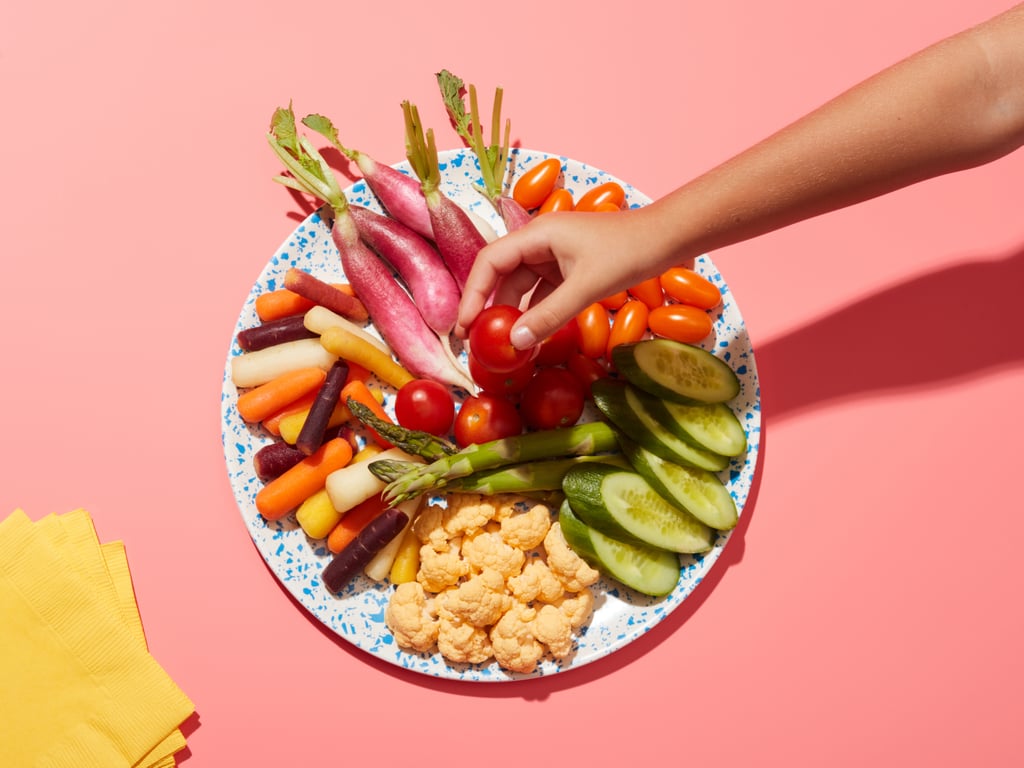 Studies show that what looks appetizing to adults is often the opposite to children, who are most attracted to no less than seven different items and six different colors on their plates. The answer lies in the produce aisle, where a rainbow of veggie colors makes throwing together a visually appealing plate for kids a cinch. Try adding new items regularly for sampling and discussion ("Wow, radishes are crunchy!") to keep mealtimes interesting.
Colorful, patterned plates aren't just for birthday parties! Use them to enliven every meal. Recyclable paper plates are an excellent way to hold everyone's attention at the dinner table, so encourage kids to choose their own plate for every meal, then set them the challenge of eating everything on it.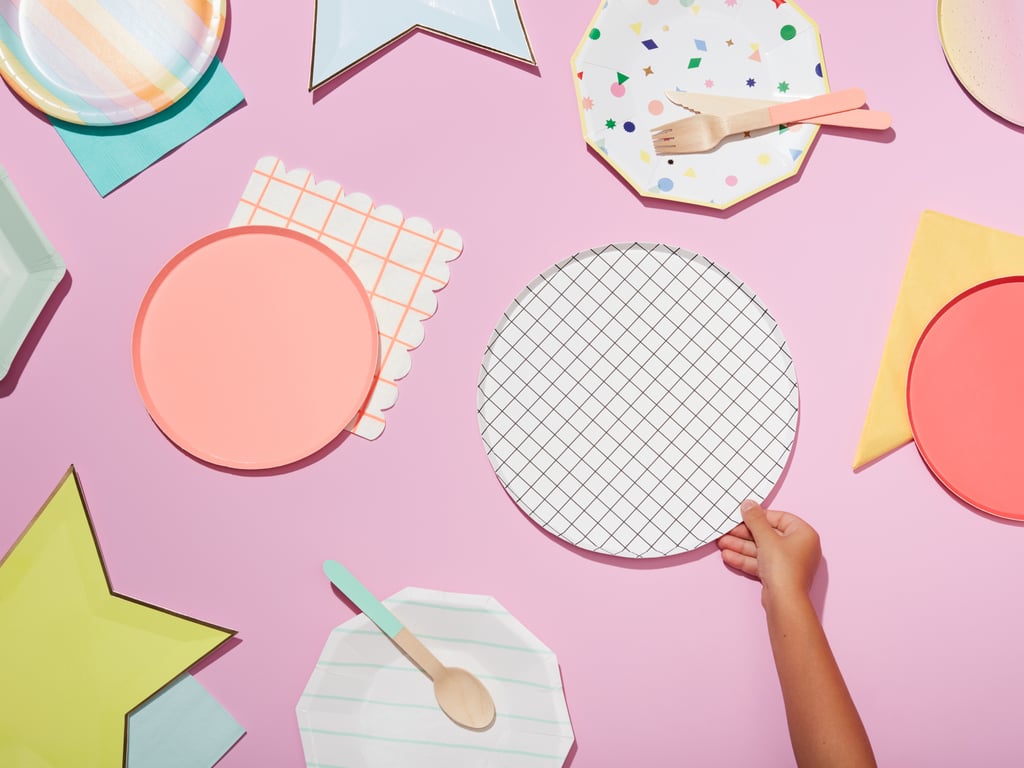 Credits: Photography: Tom Medvedich; Art Direction: Shanna Greenberg; Food Styling: Julia Choi; Production: Andi Nash; Styling: Kristin St Clair