Jalapeno Roasted Chicken Recipe
Tired of Bland, Dry Chicken? Add Jalapeños!
The addition of jalapeño peppers will seriously turn up the heat of a classic roasted chicken. Marcela Valladolid's smoky variation, found in Casa Marcela: Recipes and Food Stories of My Life in the Californias ($19), is deceptively simple but packed with flavor. With some easy prep, you can throw this bird in the oven and you're basically done.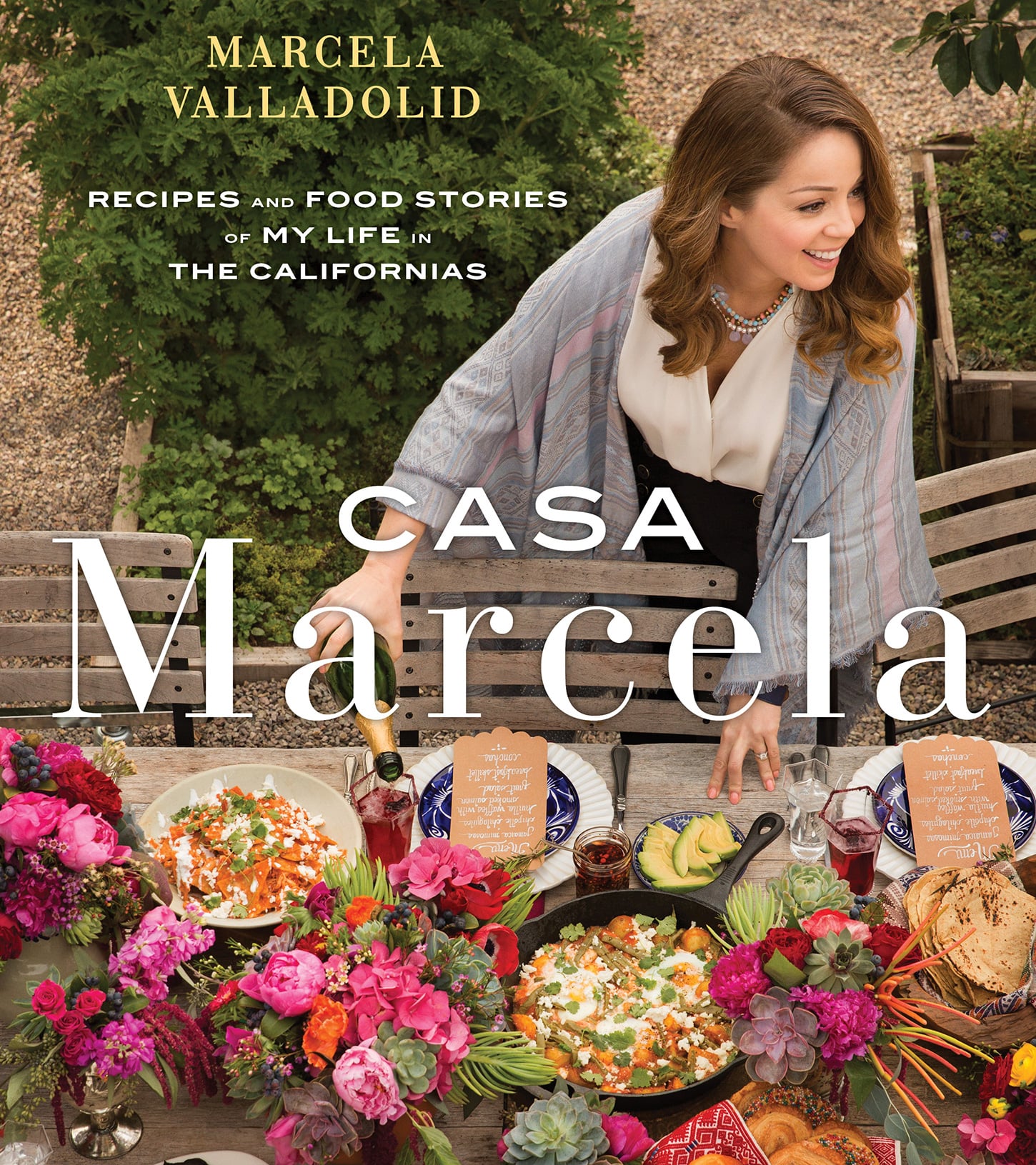 Notes
I say four servings on this because that's how many we are in my family, and half of those are tiny Mexicans who don't eat that much. Felipe, my fiancé, and I can easily eat this whole thing by ourselves. One of the very best things you can master is how to roast a flavorful and moist chicken, because you will find endless uses for it once you do. For this one, you'd think there's so much heat from the raw jalapeño, but during the roasting it mellows out to smoky perfection. It also serves as a barrier between the flesh of the chicken and the direct heat in the oven, so the breast stays nice and moist. Think of when you put aluminum foil over turkey breast so you don't overcook it while you're waiting for the thighs to reach 160°F; same deal, but you also get a huge kick of flavor. You can use any chile, really, including serranos, habaneros, or even poblanos if you cut them into strips. I seriously doubt there will be any leftovers, but if there are, the shredded meat is great for tostadas or enchiladas. Enjoy with an ice-cold cerveza after a long day at work, and you'll be set for the evening.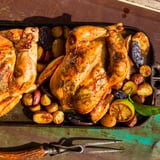 Ingredients
1 pound assorted baby potatoes, sliced into 1-inch pieces
6 tablespoons (3/4 stick) unsalted butter
Salt and freshly ground black pepper
1/2 cup thinly sliced fresh jalapeño chiles
1 (5-pound) whole chicken, giblets removed
3 garlic cloves
4 sprigs fresh oregano
1/4 cup fresh parsley leaves
1 lime, sliced into 1/4-inch-thick rounds
Directions
Place the racks in the upper and lower thirds of the oven and preheat the oven to 475°F.
Arrange the potatoes in a heavy cast-iron skillet just large enough to fit them all in a single crowded layer and dot with 2 tablespoons of the butter. Season with salt and pepper and toss to coat. Set aside.
Carefully place the jalapeños under the skin of the chicken. Stuff the chicken cavity with the garlic, oregano, parsley, lime slices, and remaining 4 tablespoons butter. Season the outside of the chicken heavily with salt and pepper. Place the chicken, breast side up, directly on top of the potatoes.
Roast the chicken and potatoes, rotating the pan halfway through the cooking process, until a thermometer inserted into the thickest part of the thigh registers 165°F, about 1 hour and 20 minutes. Let rest for 10 minutes before carving.
Jalapeño Roasted Chicken from Casa Marcela by Marcela Valladolid. Copyright © 2017 by Marcela Valladolid. Used by permission of Houghton Mifflin Harcourt. All rights reserved.
Information
Category

Main Dishes

Cuisine

Mexican

Yield

Serves 4
Image Source: Coral von Zumwalt