My Oreo Creation Contest Winners
3 Totally Unexpected Oreo Flavors Are Coming in 2018, Including Cherry Cola!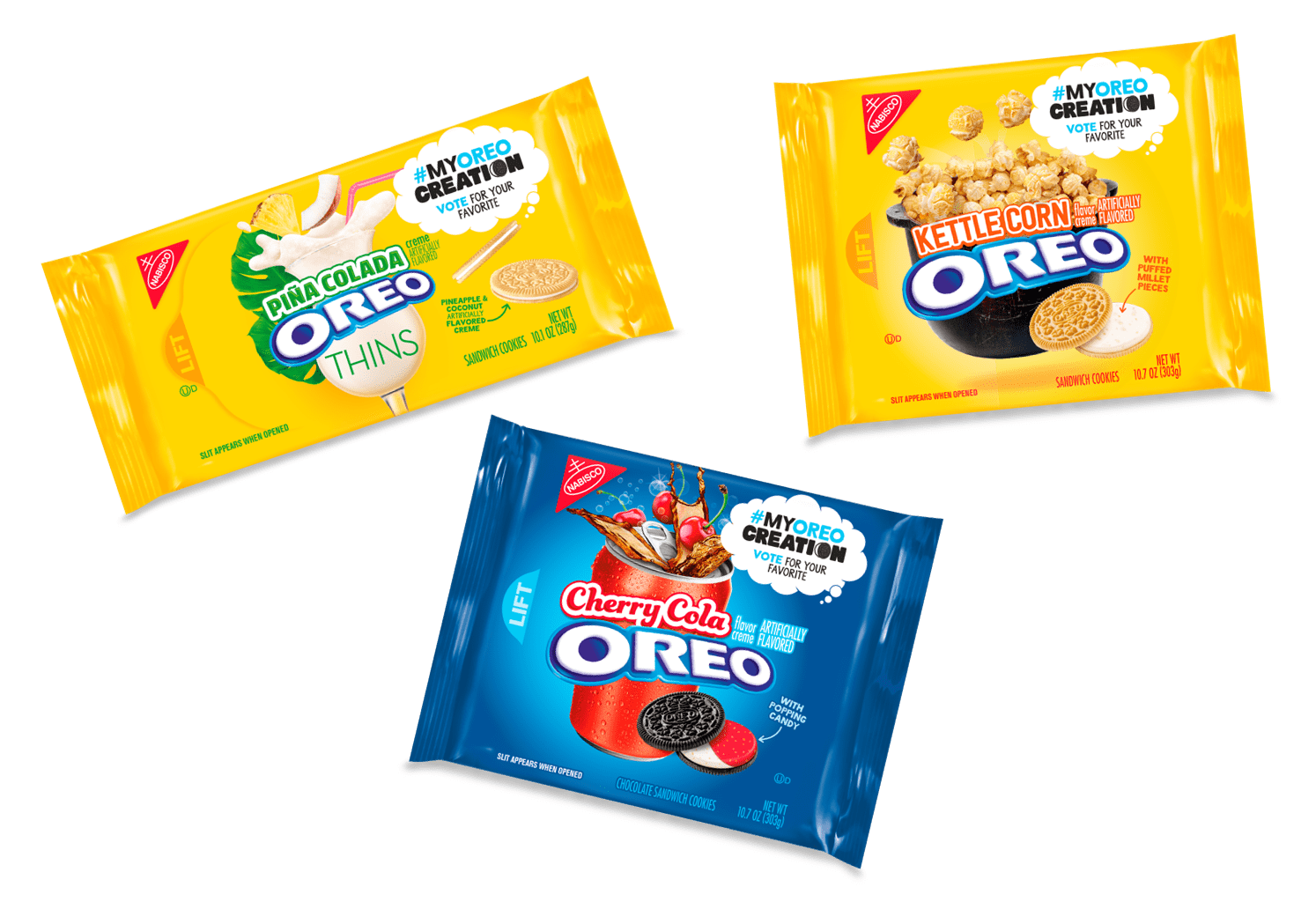 Update: The top three flavors from the My Oreo Creation contest (Cherry Cola, Kettle Corn, and Piña Colada) hit shelves nationwide on April 30. You can vote for your favorite flavor through June 30.
Original story: Are you ready for a new batch of unexpected cookie flavors, Oreo fans? I hope so, because the finalists of the My Oreo Creation Contest have been announced, and they're hitting shelves! The three flavors are Kettle Corn, Cherry Cola, and Piña Colada Oreo Thins — told you they were unexpected. The bad news is none of these will be in stores until May 2018, but waiting until next year will give you plenty of time to mentally prepare.
Oreo received a ton of flavor ideas during its contest (including Unicorn, Avocado, and Pineapple Upside-Down Cake), and these are the three lucky winners that are actually coming to life. In a statement, Oreo said, "After receiving hundreds of thousands of creative and innovative flavor submissions from OREO super-fans around the country, Oreo meticulously tested, tasted, and reviewed the #MyOreoCreation submissions, narrowing it down to three deliciously creative flavors." Once the cookies are available, Oreo encourages people to try them and cast their vote for the creation they want to see win the contest.
You won't have to wait long to try a couple different Oreo flavors, though. Oreo confirmed that Chocolate Hazelnut Oreos and Spicy Hot Cinnamon Oreos are hitting shelves on Jan. 1! Looks like 2018 is already off to a great start.
Image Source: Oreo