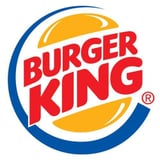 We partnered with
Burger King
to show you how juicy life can be when you choose an Impossible Whopper.
FOMO (aka "fear of missing out"): it's an acronym generally associated with negativity. For example, feeling left out when you decided to stay in and you see all your friends posting Instagram stories of what a great time they're having out at the bar together. But what if we gave FOMO a rebrand? What if we talked about the fun of missing out?
We're here to sing the praises of missing out on meat — that's right, meat — without missing out on taste. Say hello to
Burger King
's Impossible Whopper: it has all the flame-grilled burger goodness you love, with zero percent of the beef. This baby's 100 percent Whopper but also plant-based, made from soy protein, potato protein, coconut oil, sunflower oil, and heme (the molecule found in every living plant and animal that makes meat taste like meat) — meaning it's kinder to animals, the environment, and your health.But to put the taste to the test, we tasked three nonvegetarian POPSUGAR editors to see how the Impossible Whopper stands up to the classic. And since the Impossible Whopper is now available at Burger King stores nationwide, we challenge you to do the same (spoiler alert: we couldn't get enough).
"I love meat. OK, I said it. Gimme a rare filet mignon right off the grill, and I'm a happy girl. That being said, red meat is definitely not the most sustainable option — both for my body and the planet — so it's not something I indulge in often. Enter: Burger King's Impossible Whopper. Tastes like a real burger with none of the harmful side effects of actual meat? I'll admit, I was a little wary at first . . . until I took my first bite (and then a second . . . and then a third.). Now, I'm officially sold.
Plus, all my Summer BBQs are getting a makeover. Sorry friends: no more hot dogs and hamburgers for you! The business of entertaining across the board is so much more attuned to sustainable practices, from locally grown veggies and local artisan-made ceramics and flatware, to reusable and biodegradable serve ware. It only makes sense that the main course should follow suit. Next Saturday, expect to see Impossible Whoppers on my dining table!" — Aviel Kanter, senior living editor
"Between a public push toward more sustainable practices within the food industry and personal desires for better-balanced diets, meatless meat has officially gone mainstream. The Trending and Viral Features Team here at POPSUGAR has really taken note of an increased interest in meat alternatives, and Burger King is arriving right on time with its new Impossible Whopper.The same could be said for my personal eating habits, especially after several failed attempts to eat less meat. I'm admittedly a meat eater, but I'm really trying to eat less of it throughout the week. Though I thought the Impossible Whopper would be pretty comparable to your average veggie burger — which wouldn't necessarily be a bad thing, in my opinion — it's amazing to me how closely it compares to the real deal." — Kelsey Garcia, associate trending editor
"I'm always looking for new and exciting ways to incorporate delicious protein into my diet. Growing up in a family of pescatarians, options were extremely limited — and not very tasty — when it came to meat alternatives. I remember feeling left out at birthday parties and barbecues when all the other kids were enjoying burgers and hot dogs. Now, I'm thrilled that more and more meatless options are becoming widely available. Nowadays, meat alternatives aren't just easily accessible, but they're also incredibly yummy and impressively similar to animal meat — meaning I never have to feel like I'm missing out. Oh how far we've come! Introducing an Impossible Whopper is super timely, as so many industries are embracing a more sustainable, eco-friendly mindset. In the fashion world, brands are heading in a low-waste direction, prioritizing sustainable fabrics, focusing on machine-wash items rather than dry cleaning, and promoting reusing and recycling. It comes down to keeping our planet healthy and future generations safe, and every industry has to do their part." — Kathleen Harper, associate fashion editor
Credits: Photography: Matthew Kelly; Art Direction: Samara Grossman; Hair and Makeup: Brett Jackson; Food Styling: Nicole Twohy; Wardrobe Styling: Emma Sousa; Production: Andi Nash; Design: Kelly Millington