Parmesan-Roasted-Broccoli Recipe With Photos
This 5-Ingredient Parmesan-Roasted Broccoli Is *Chef's Kiss*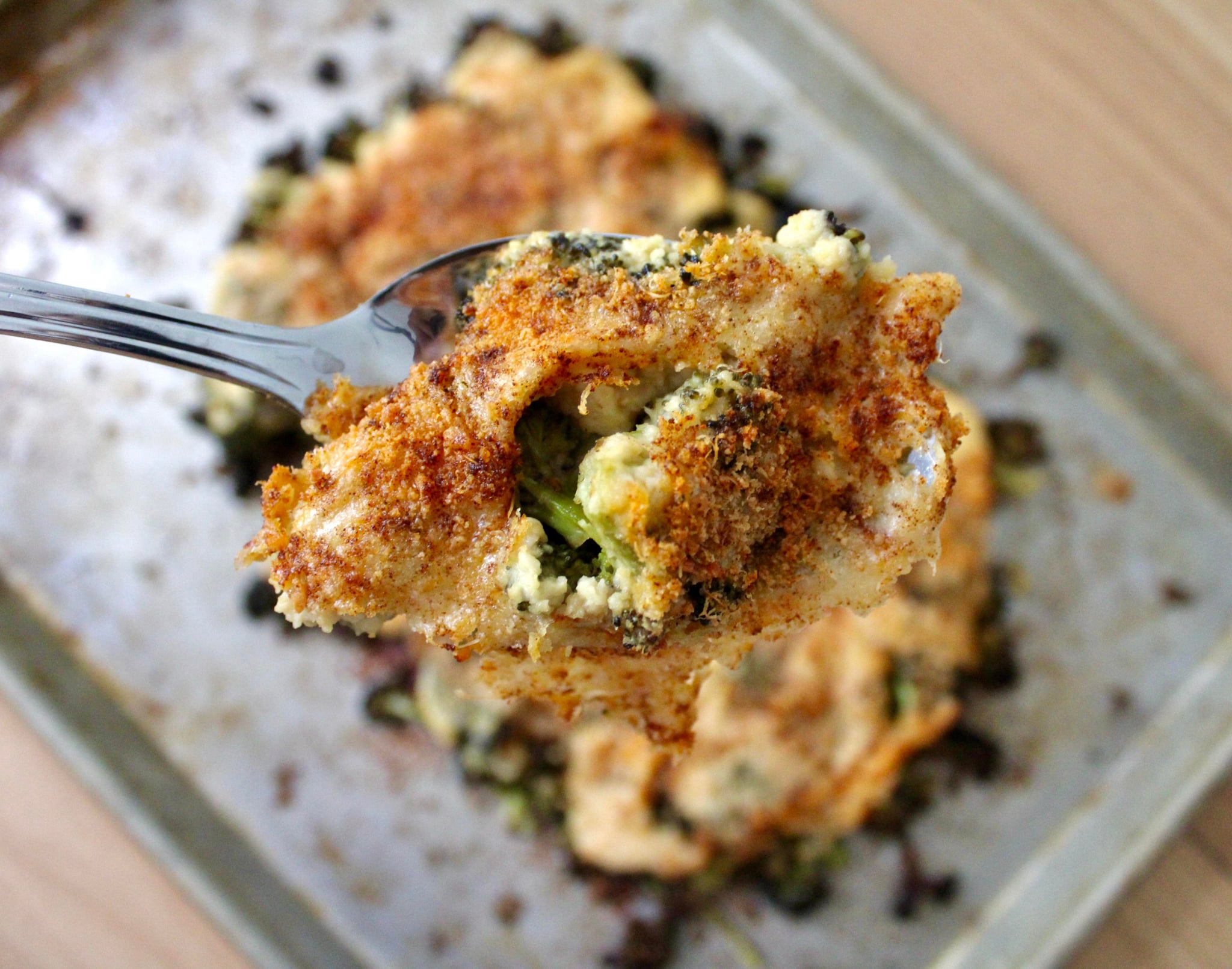 Broccoli has always been one of my favorite roasted vegetables, but this parmesan hummus-roasted broccoli from TikTok is officially one of my favorite side dishes ever. I thought the recipe (from TikTok creator @cookiterica) looked tasty when it came up on my feed, but I was blown away after making it by how delicious the simple dish was. It was so good, in fact, that I ate about half of the pan for lunch.
I don't know exactly what it is that makes this broccoli dish so good. Maybe it's the savory hummus; the cheesy, melty Parmesan; the kick of paprika at the end; or the crunchy, salty roasted-broccoli base. Maybe it's just all these flavors playing together in a perfect combination of texture and taste. The parmesan cheese melts nicely, giving the dish a thin, crunchy top layer of cheese — almost like breadcrumbs. The hummus stays nice and creamy underneath, and the roasted-broccoli base has the perfect chew.
If you have hummus, parm, and broccoli on hand, you're going to want to make this dish ASAP. Pro tip: make sure the broccoli is spread out when you roast it, but push it together to spread the hummus and cheese on it (a frosting spatula is a great tool for this, if you have one). Here's how to make this super-easy side.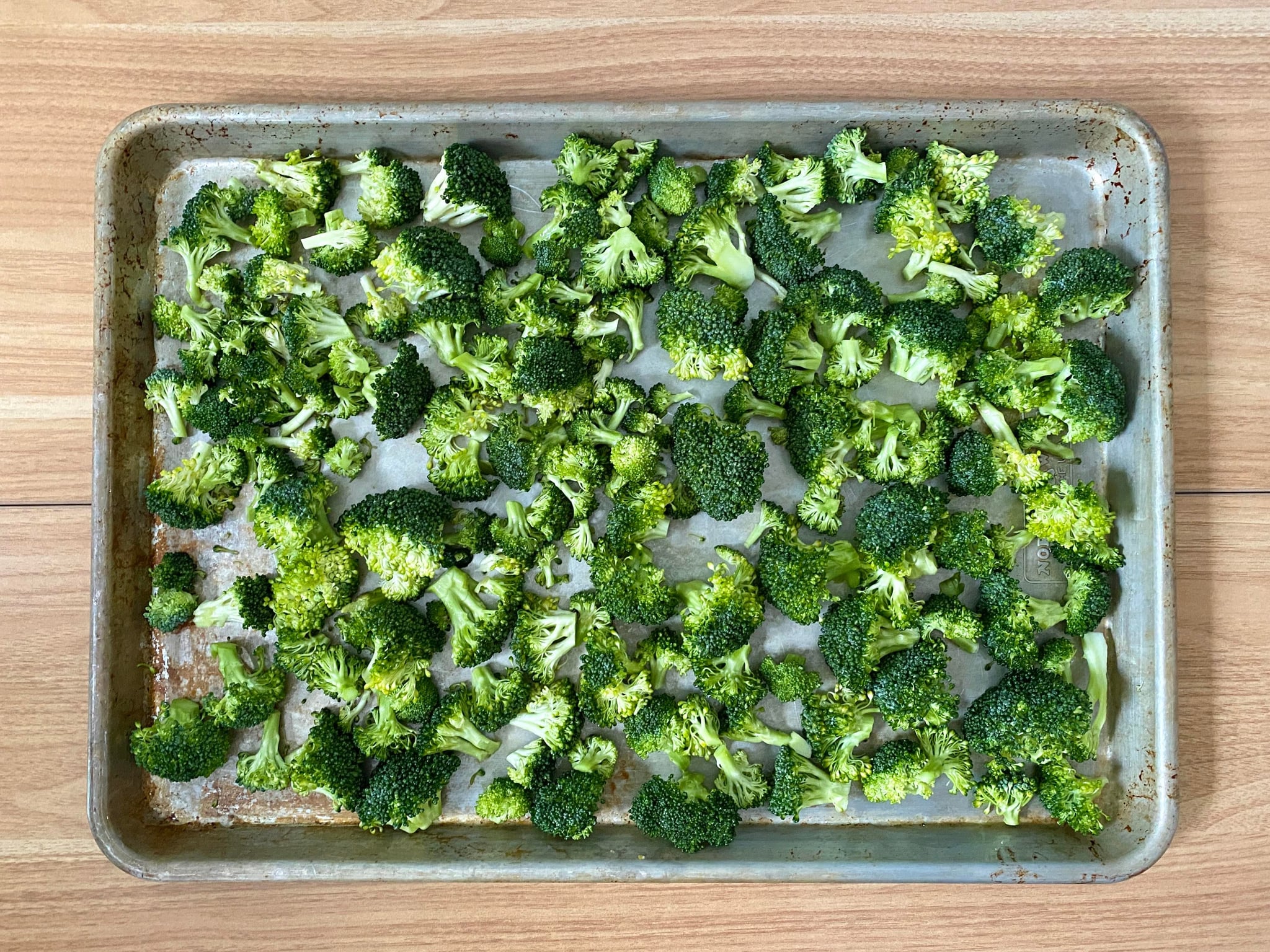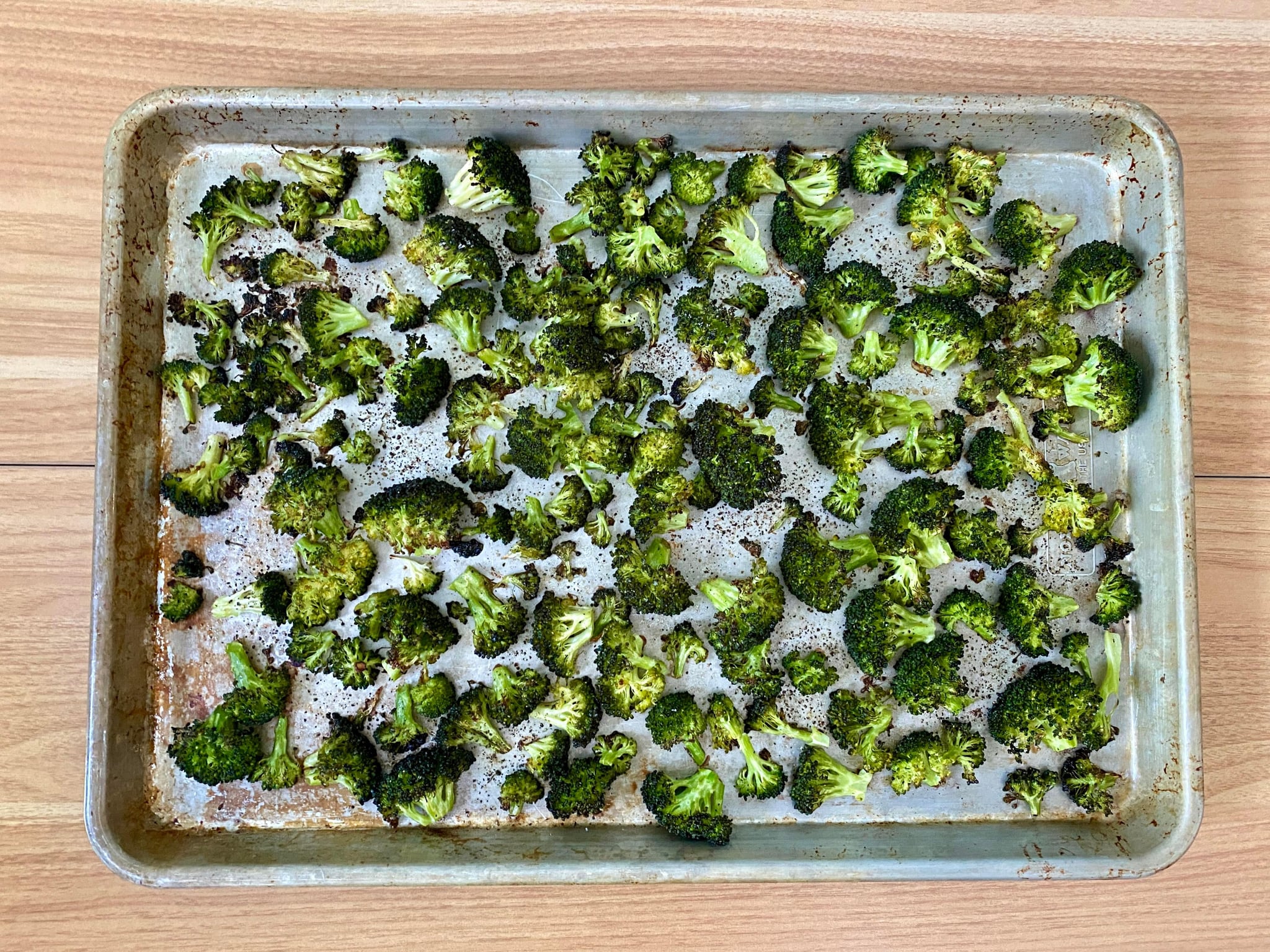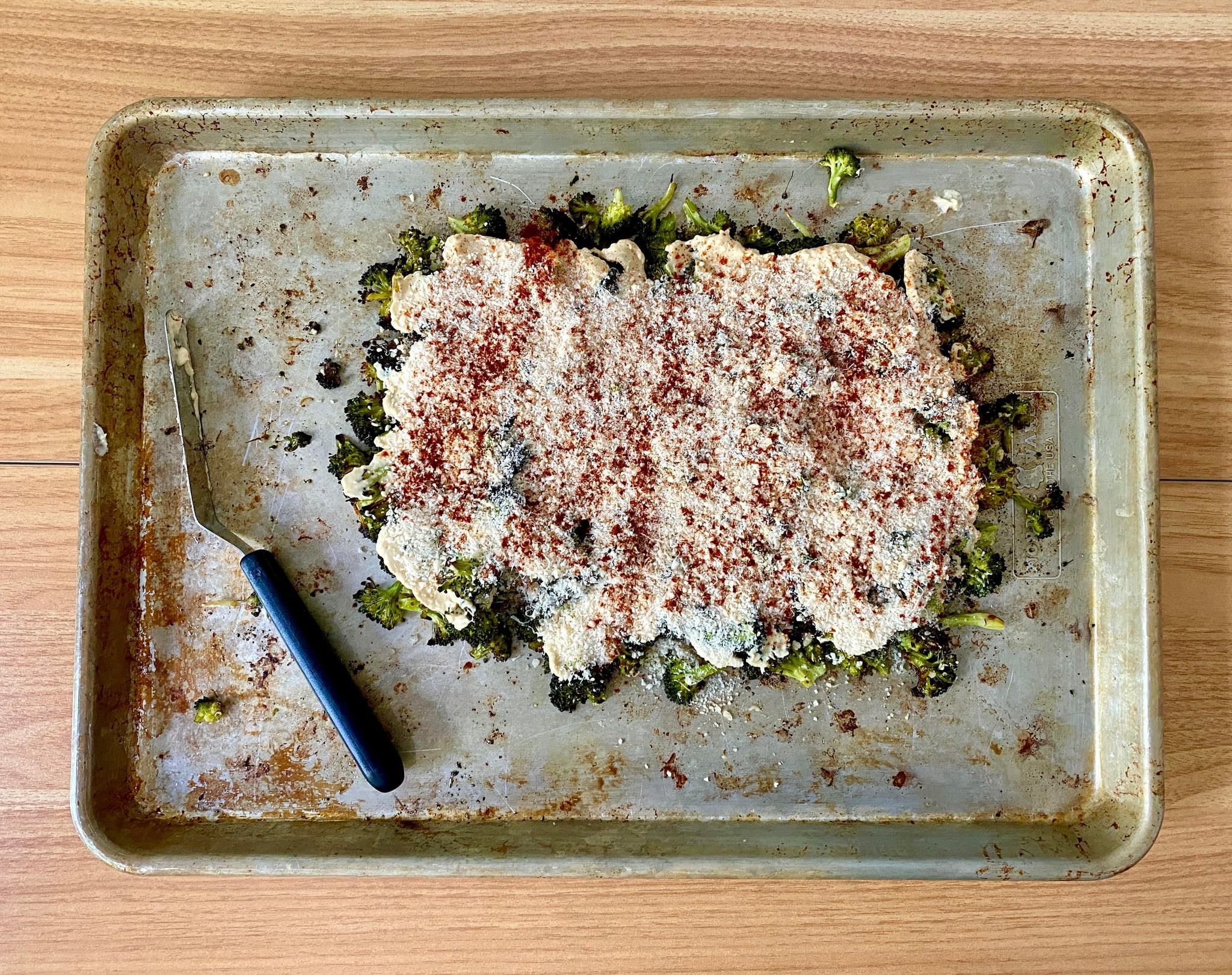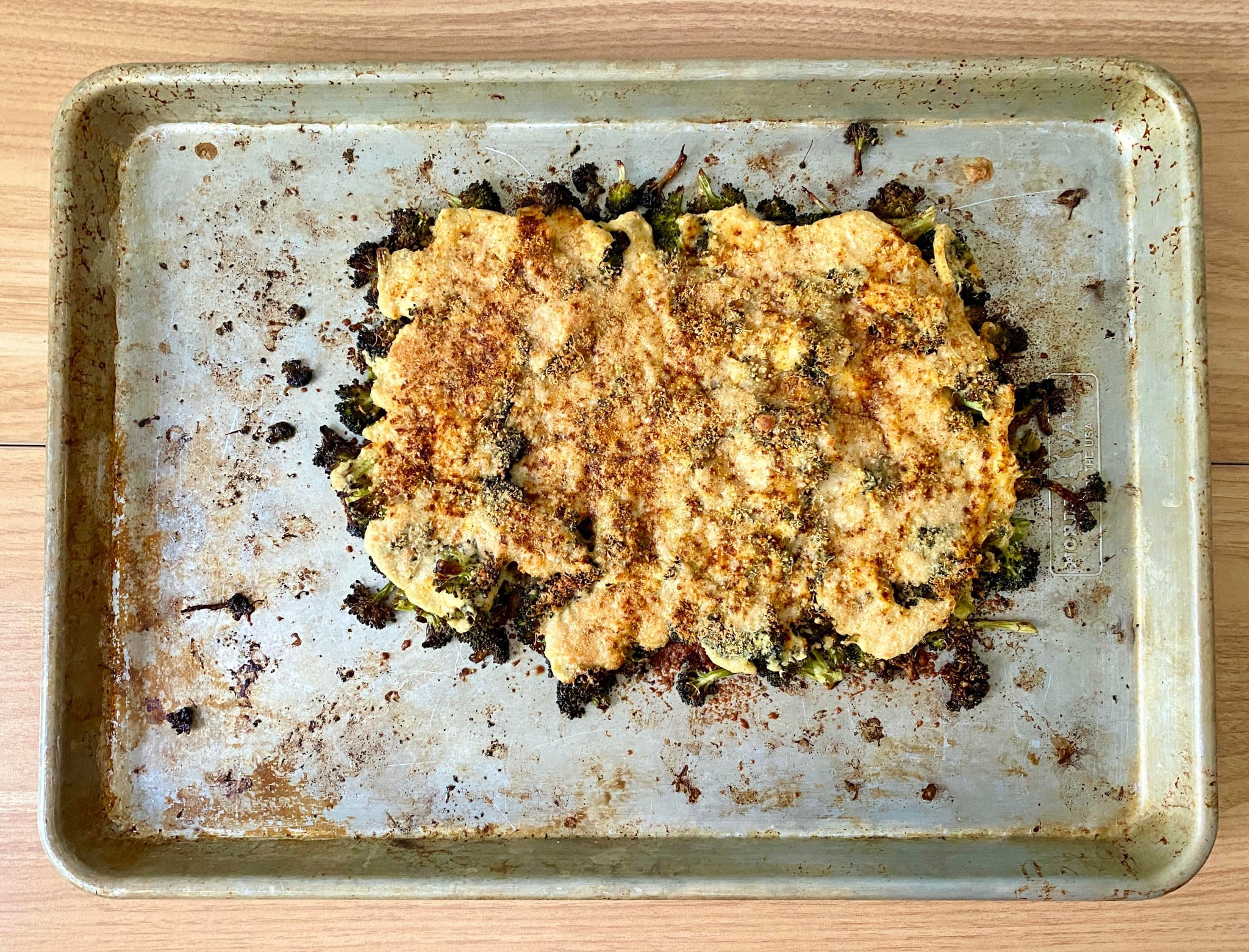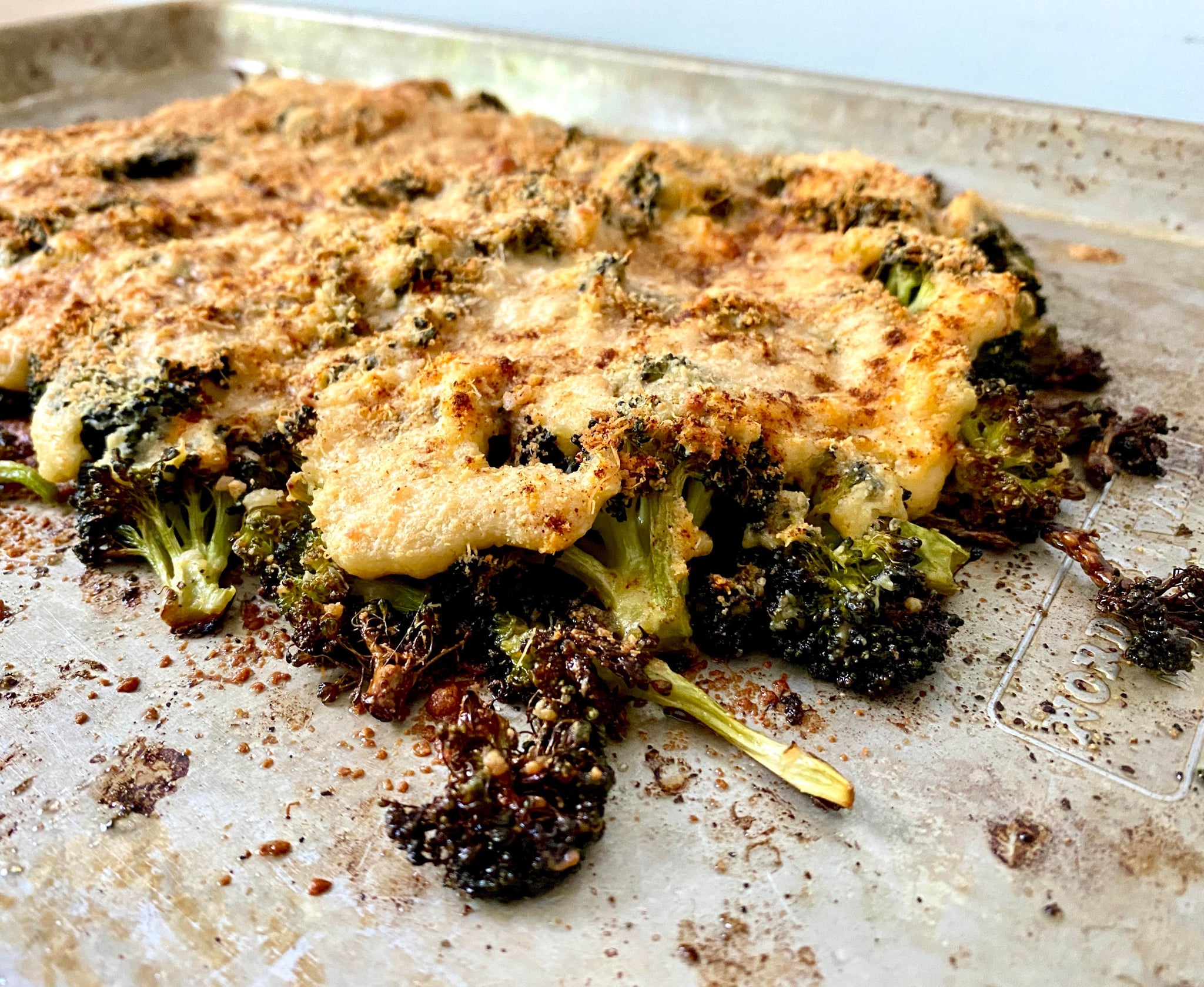 Parmesan-Hummus Roasted Broccoli
TikTok creator @cookiterica
Notes
The measurements below are approximate, as the amount of broccoli you have may vary. Just make sure the broccoli is nestled close together and covered with hummus, parm, and paprika, and you'll be good to go.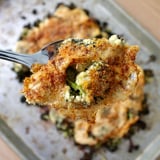 Ingredients
2 broccoli crowns, chopped into small pieces
1/4 cup olive oil
1 teaspoon salt
1/2 teaspoon pepper
1 10-oz. container hummus
1/3 cup parmesan cheese
1 teaspoon paprika
Directions
Start by preheating the oven to 425°F. Spread the broccoli florets out on a baking sheet and toss in oil, salt, and pepper. Bake for 20 minutes.
Remove the broccoli from the oven and push it together, so that it's crowded into one block. Reduce the oven temperature to 375°F.
Spread the hummus over the broccoli — be generous, as it will make it easier to spread. Cover with a healthy amount of grated parmesan cheese, and sprinkle the top with paprika.
Bake for 20 minutes at 375°F, and serve warm.
Information
Category

Side Dishes, Greens

Yield

4-6 servings

Prep Time

10 minutes

Cook Time

45 minutes

Total Time

54 minutes, 59 seconds
Image Source: POPSUGAR Photography / Kaley Rohlinger