Parmesan-Crusted Roasted Broccoli Recipe
If Fried Chicken and Broccoli Had a Baby, It Would Be This Recipe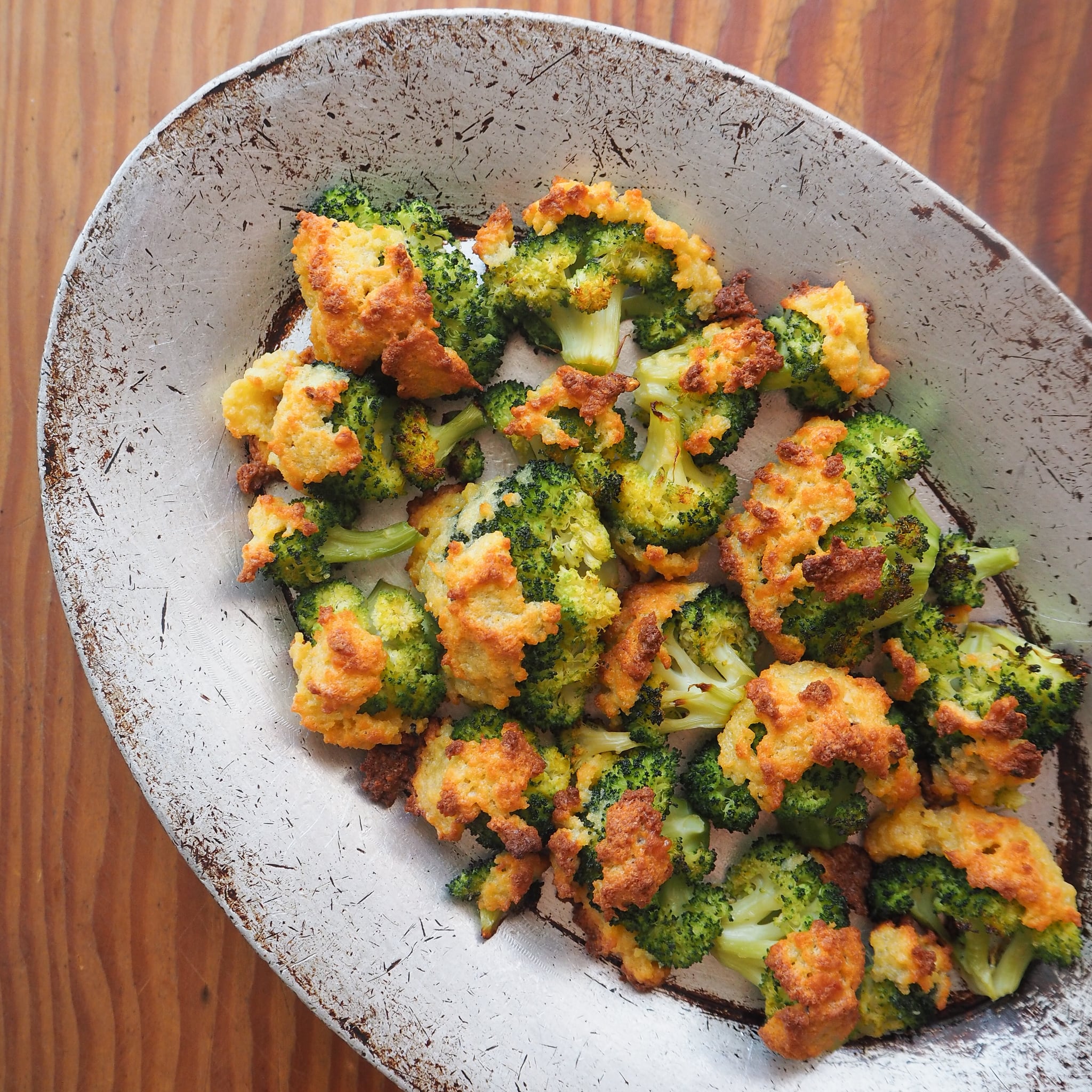 Honestly, broccoli is very seldom the highlight of any given meal. However, Eddie McNamara turns this overlooked veggie into a culinary highlight with his recipe in Toss Your Own Salad ($12). Transform your broccoli and watch it get devoured instantly.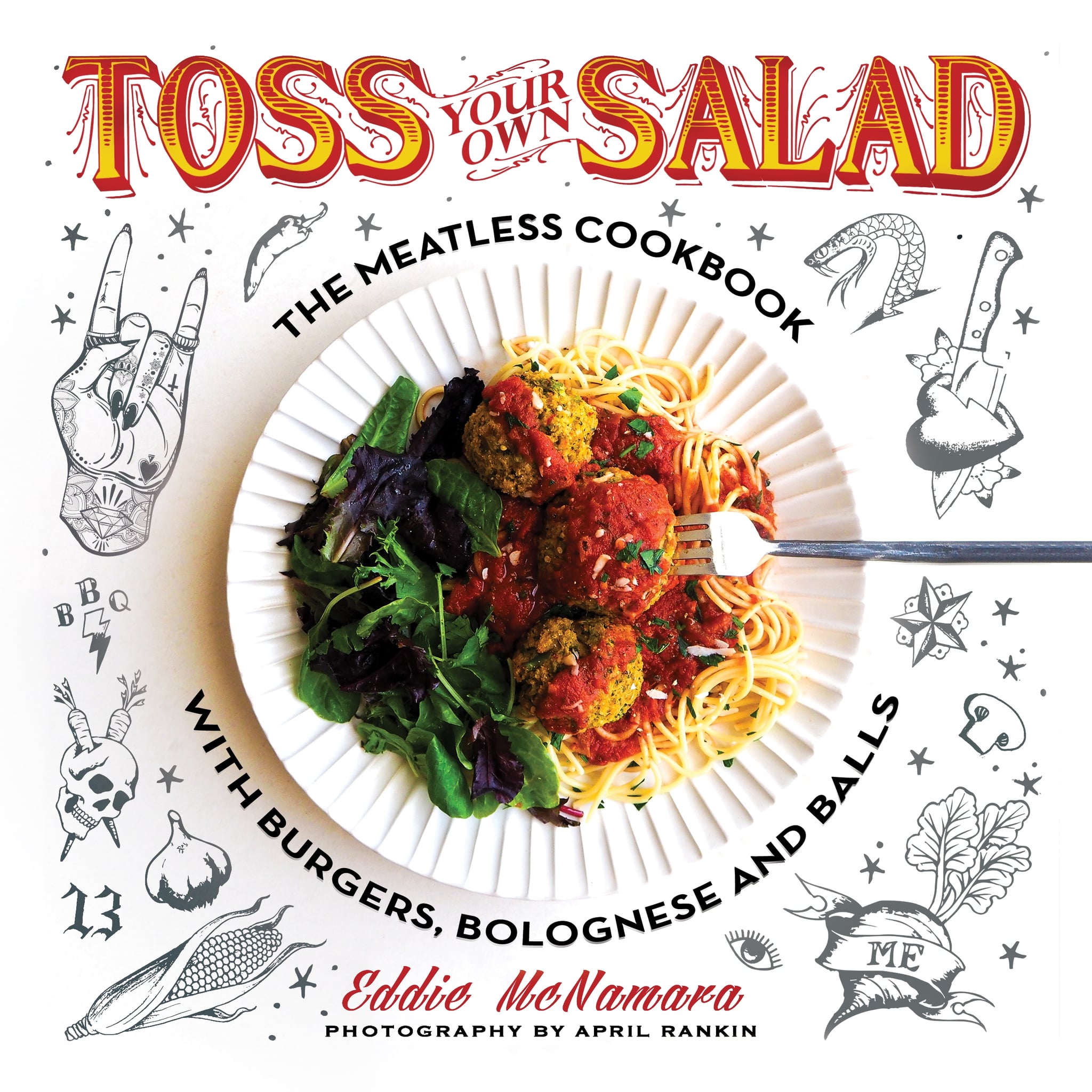 Notes
What if broccoli and fried chicken had a delicious vegetarian baby? You would manage to do the impossible: get super excited about broccoli.
Ingredients
2 broccoli crowns/heads, stems removed, cut into small pieces (Save the stems for a slaw. We don't waste food here.)
1/2 cup grated Parmigiano Reggiano cheese
1/2 cup panko bread crumbs
1 large egg
Glug of olive oil
Punch (not a pinch) of kosher salt
Generous amount of ground black pepper
Directions
Preheat the oven to 400°F. Set up a bowl of ice water. Line a baking sheet with parchment paper.
Bring a large pot of very salty water to a boil.
Blanch the broccoli crowns in the boiling water for 4 minutes, then transfer them to the bowl of ice water to shock them (to set the color and halt the cooking). Once cool, drain the broccoli in a colander.
In a small bowl, combine the cheese, bread crumbs, egg, oil, salt, and pepper until it forms a paste.
Place the broccoli on the lined baking sheet. Spread the paste over the broccoli; you don't have to cover the whole thing.
Roast for 30 minutes.
Let cool. Serve, and completely change the way you think about broccoli.
Copyright © 2017 by Eddie McNamara and reprinted by permission of St. Martin's Griffin.
Information
Category

Side Dishes, Greens

Cuisine

North American
Image Source: April Rankin