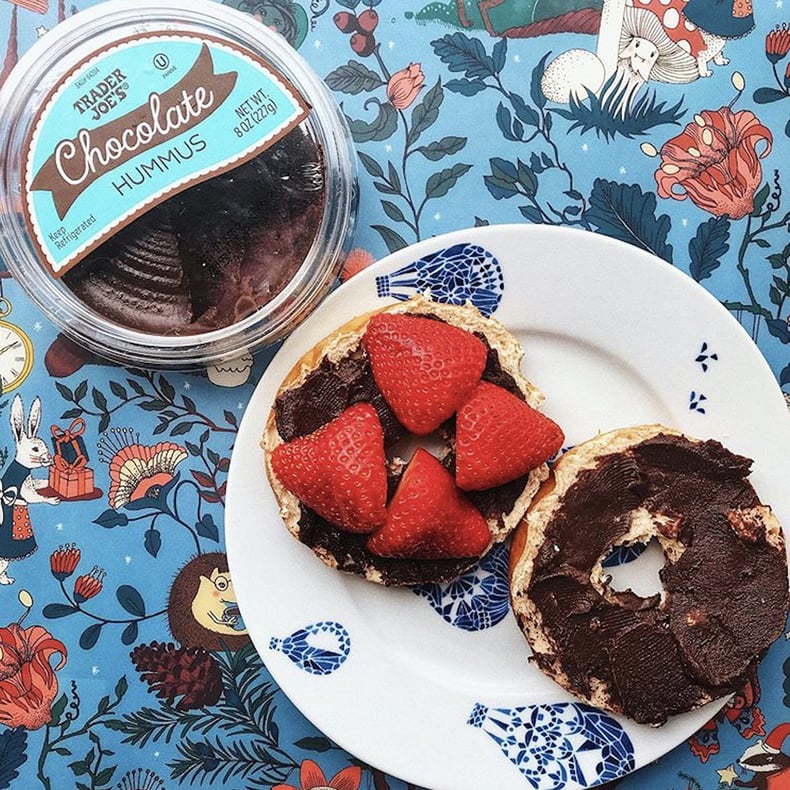 POPSUGAR Photography | Jamie Mieuli
POPSUGAR Photography | Jamie Mieuli
As a versatile, simple, and healthy dip, hummus has taken the world by storm, and Trader Joe's does not disappoint in its inventory of different flavors. Aside from a classic dip, there are so many great ways to use hummus, like as a dressing or in a soup. When searching for all the hummus dips in the store, these 13 different flavors always get a spot for in our cart.
Prices and products may vary by Trader Joe's location.
— Additional reporting by Lauren Harano
01
Organic Buffalo-Style Hummus
Organic chickpeas, seasonings, and chili peppers work together to make this creamy and zesty hummus a true work of art. Top it off with crumbled cheese to make it even more savory.
02
Roasted Garlic Hummus
With the rich and pungent flavor of roasted garlic, this creamy hummus is a lovely combination of mashed chickpeas, sesame tahini, oil, sea salt, lemon juice, and spices. Just add chips!
03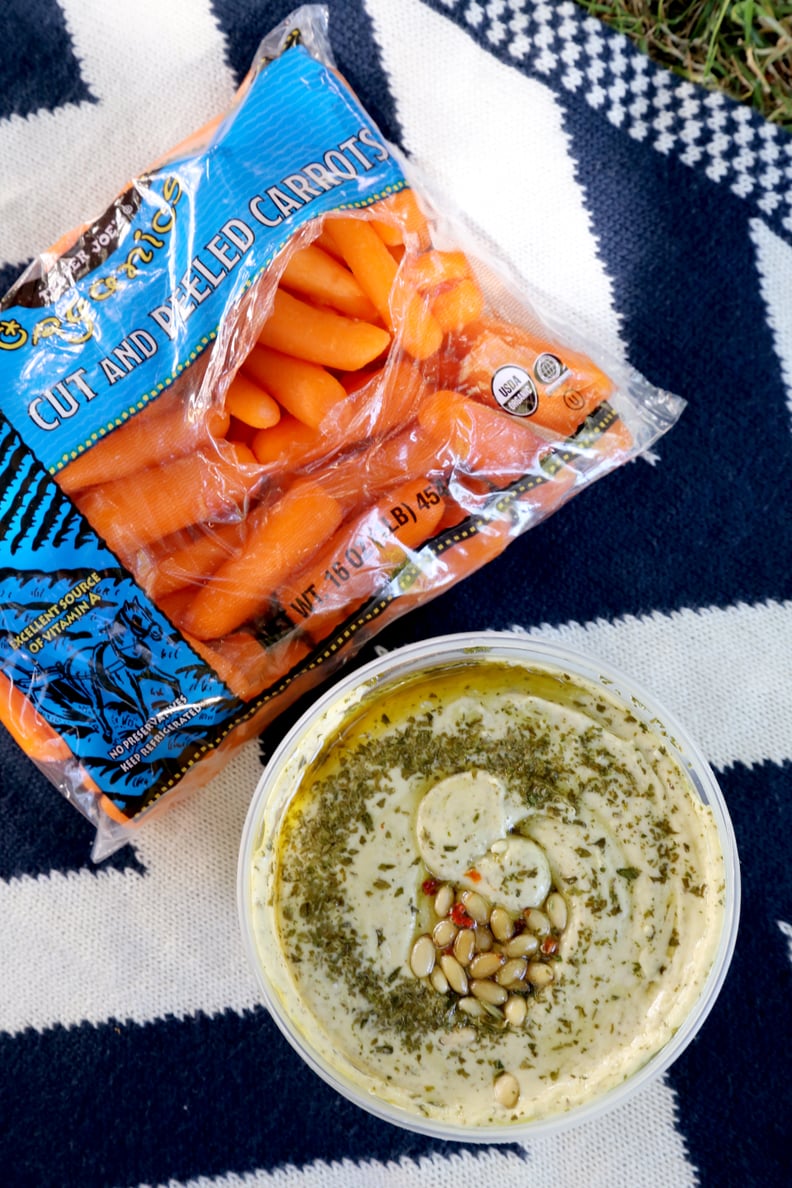 White Bean and Basil Hummus
This is hands down our favorite hummus from Trader Joe's, and its large size makes it ideal for serving a crowd. The white beans give the hummus extra creaminess, and the basil flavor is reminiscent of pesto.
04
Trader Joe's Organic Spicy Avocado Hummus
If organic garbanzo beans blending with organic Mexican avocados and concentrated lime juice sounds good to you, then this hummus will be right up your alley. Mashed sesame seeds and extra virgin olive oil are used to add traditional hummus flavors while a light dash of jalapeños gives it a tasty kick. Enjoy with corn tortilla chips, pita chips, or even spread it on a sandwich!
05
Trader Joe's Mediterranean Hummus
If you aren't sure about the White Bean and Basil Hummus, try out the Trader Joe's Mediterranean Hummus. It's also topped with pine nuts and spices, but the ingredients are slightly different. This one's made with garbanzo beans and doesn't have basil or olive oil. The Mediterranean Hummus is a bit closer to the original in flavor, but with a prettier presentation.
06
Trader Joe's Chocolate Hummus
Before you turn your nose up, please give this drool-worthy hummus a chance. Made from cooked chickpeas, tahini, and pressed canola oil, this dip is just as smooth and creamy as the traditional hummus, but instead of the savory flavors, sweeter ingredients can be found. Sugar and cocoa make this chocolate-y spread easy to devour with sliced apples, banana chips, pretzels, and more.
07
Trader Joe's Cilantro and Jalapeño Hummus
With just the right amount of heat, this Cilantro and Jalapeño Hummus is mouthwatering good. Dunk pita chips or veggies in it and get that spicy kick you were searching for. The cilantro flavor gives it a nice touch, so be sure to dig in.
08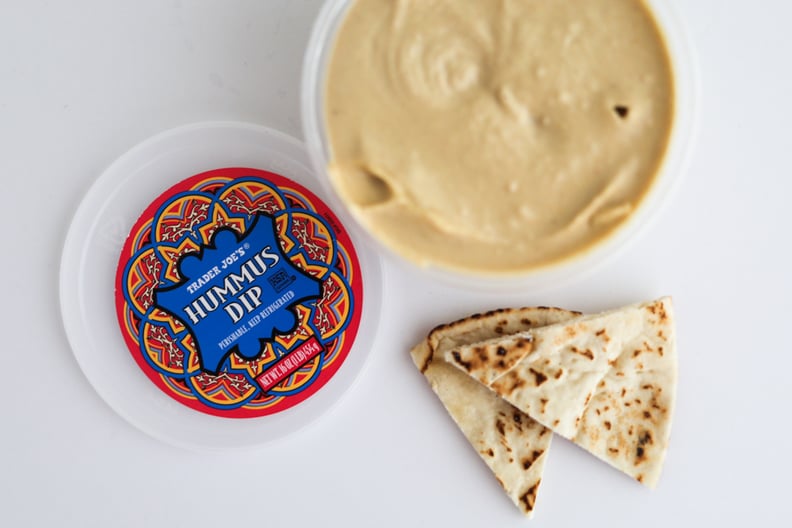 Trader Joe's Hummus Dip
Ah, the classic Trader Joe's Hummus Dip. There's nothing really negative to say about this one. It checks off all the boxes and it comes in a large 16-ounce container so you can dip to your heart's desire. If you're looking for a traditional hummus dip, this is the one for you.
09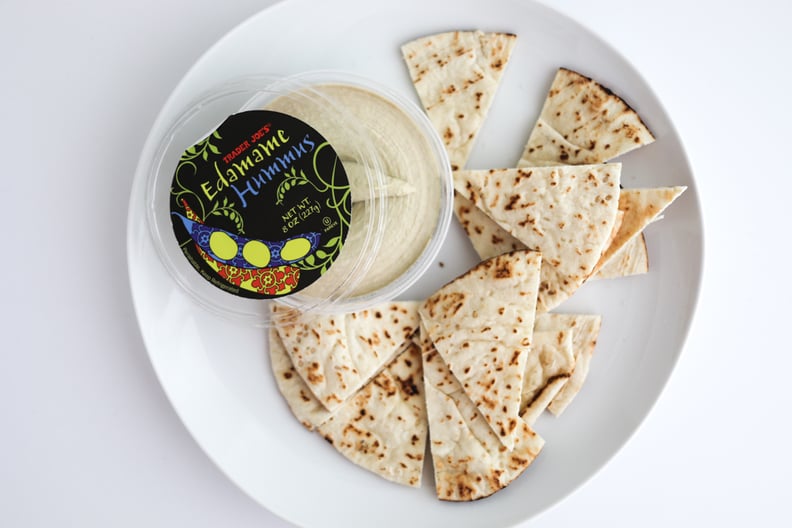 Trader Joe's Edamame Hummus
I love the unique twist of the Trader Joe's Edamame Hummus. It's blended with both edamame and chickpeas and has a fun and unusual green tint. The edamame flavor certainly comes through, and the texture is just as creamy as regular hummus.
10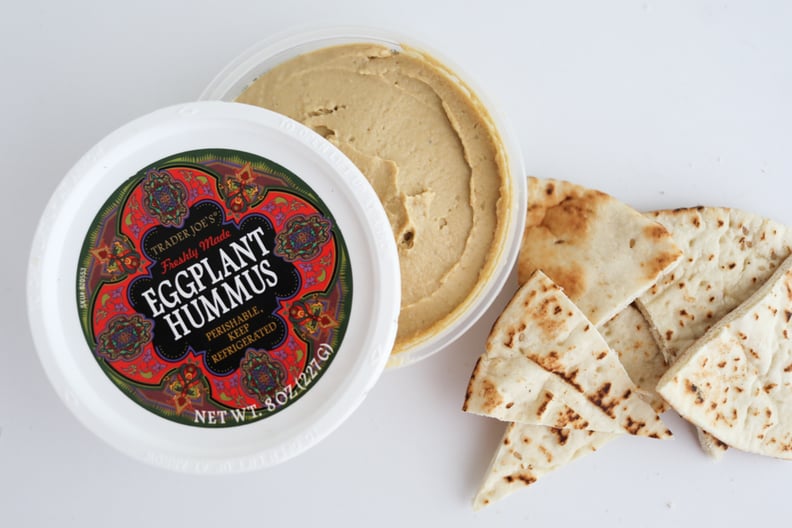 Trader Joe's Eggplant Hummus
The eggplant in this Trader Joe's Eggplant Hummus makes it milder than the rest. It's also made with lemon and pomegranate juice for a subtle sweet flavor. The addition of the eggplant is clever, but flavor-wise, it doesn't really stand out from regular hummus.
11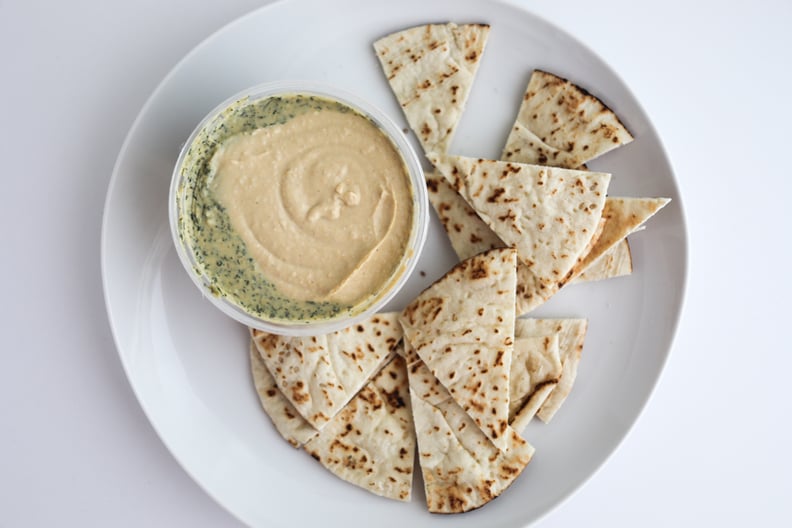 Trader Joe's Three-Layer Hummus
It's the hummus version of the three-layer bean dip! The Trader Joe's Three-Layer Hummus is made with three flavors — traditional, cilantro jalapeño, and spicy hummus. If you like your dips on the spicier side, this is a great choice. I only wish they'd make the cilantro jalapeño as its own dip!
12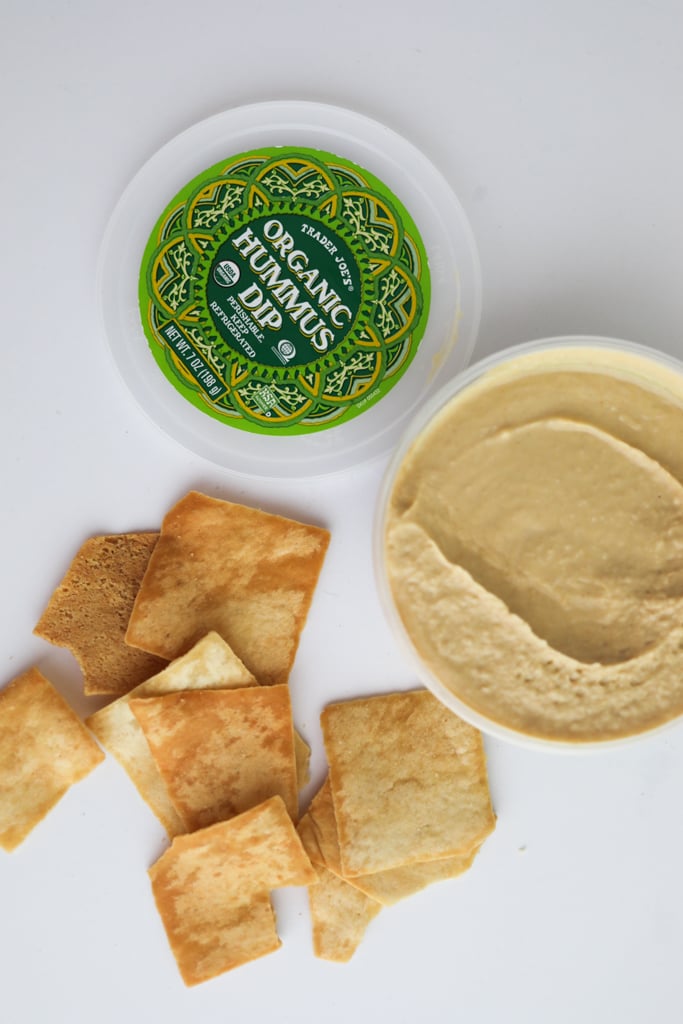 Trader Joe's Organic Hummus Dip
To be honest, there's not much difference in taste or texture between the Trader Joe's Organic Hummus and regular hummus. So if you're looking to go organic, this is a great choice. I've confirmed that even the cultured dextrose (for freshness) is organic.
13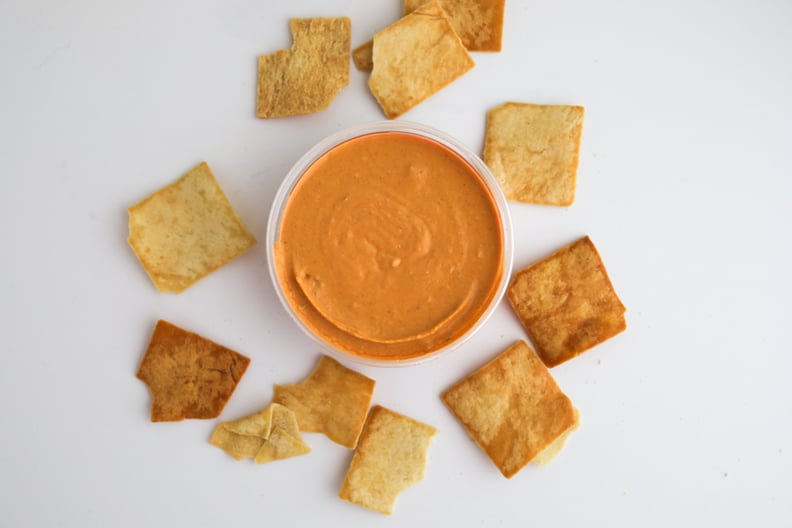 Trader Joe's Spicy Hummus Dip
This Spicy Hummus Dip from Trader Joe's is blended with jalapeño and roasted red bell pepper to give it that pretty red color and mild kick. Be warned of the extra ingredients listed like potato maltodextrin and rice flour that make this hummus more processed than the others.