Pasta With Spicy Tomato Sauce and Pancetta
This Is the Tomato Sauce of All Tomato Sauces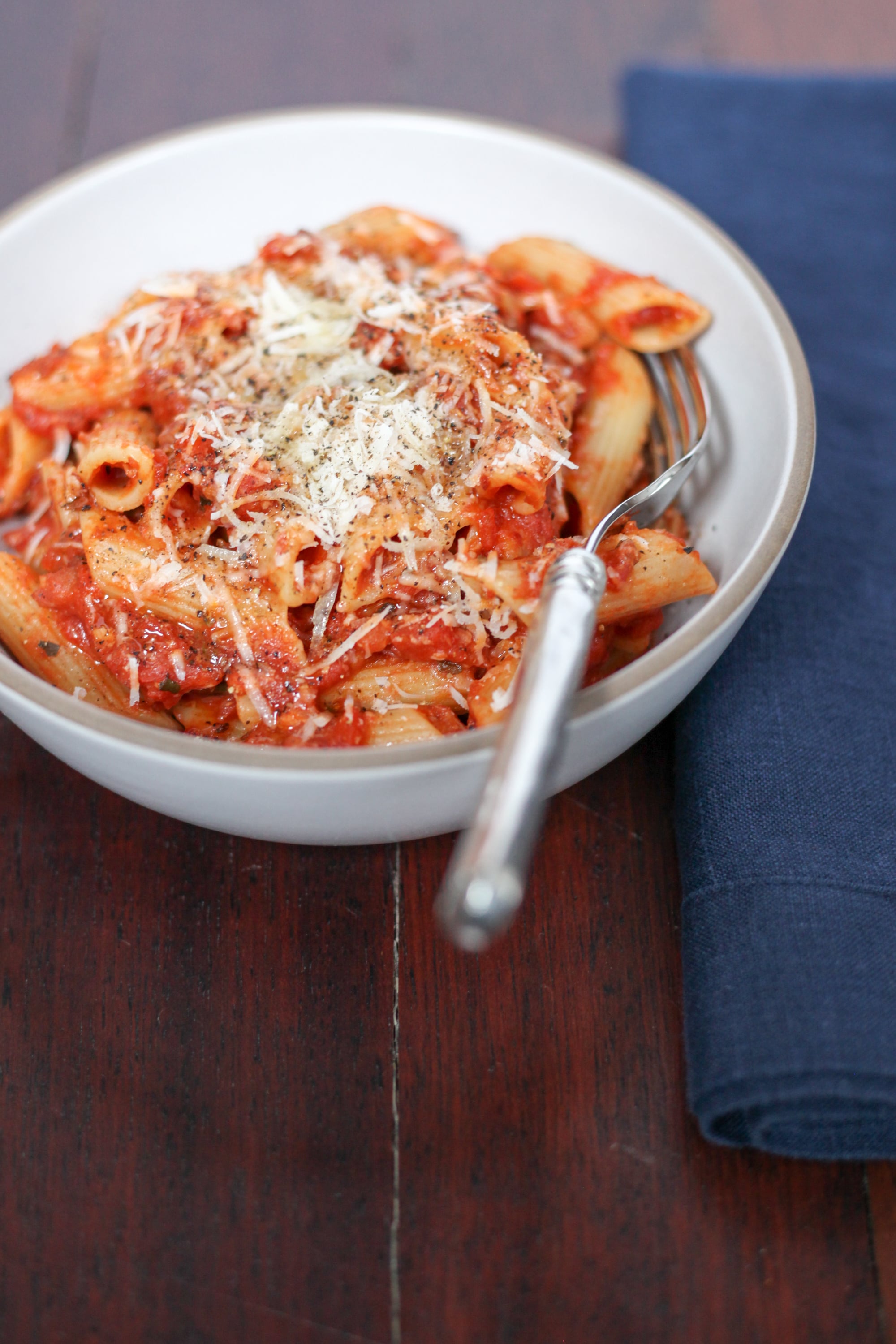 You'll almost always find a jar of tomato sauce in my pantry — I'm partial to Rao's Tomato Basil — but it's there more as insurance than because it's something I eat frequently. Which is not to say that Rao's sauce is anything but good; rather, it has more to do with how easy it is to make a quick tomato sauce from scratch. When I crave the pure, clean taste of tomato, I simmer up Marcella Hazan's iconic three-ingredient recipe; when a bit of spice is called for, this is what I make.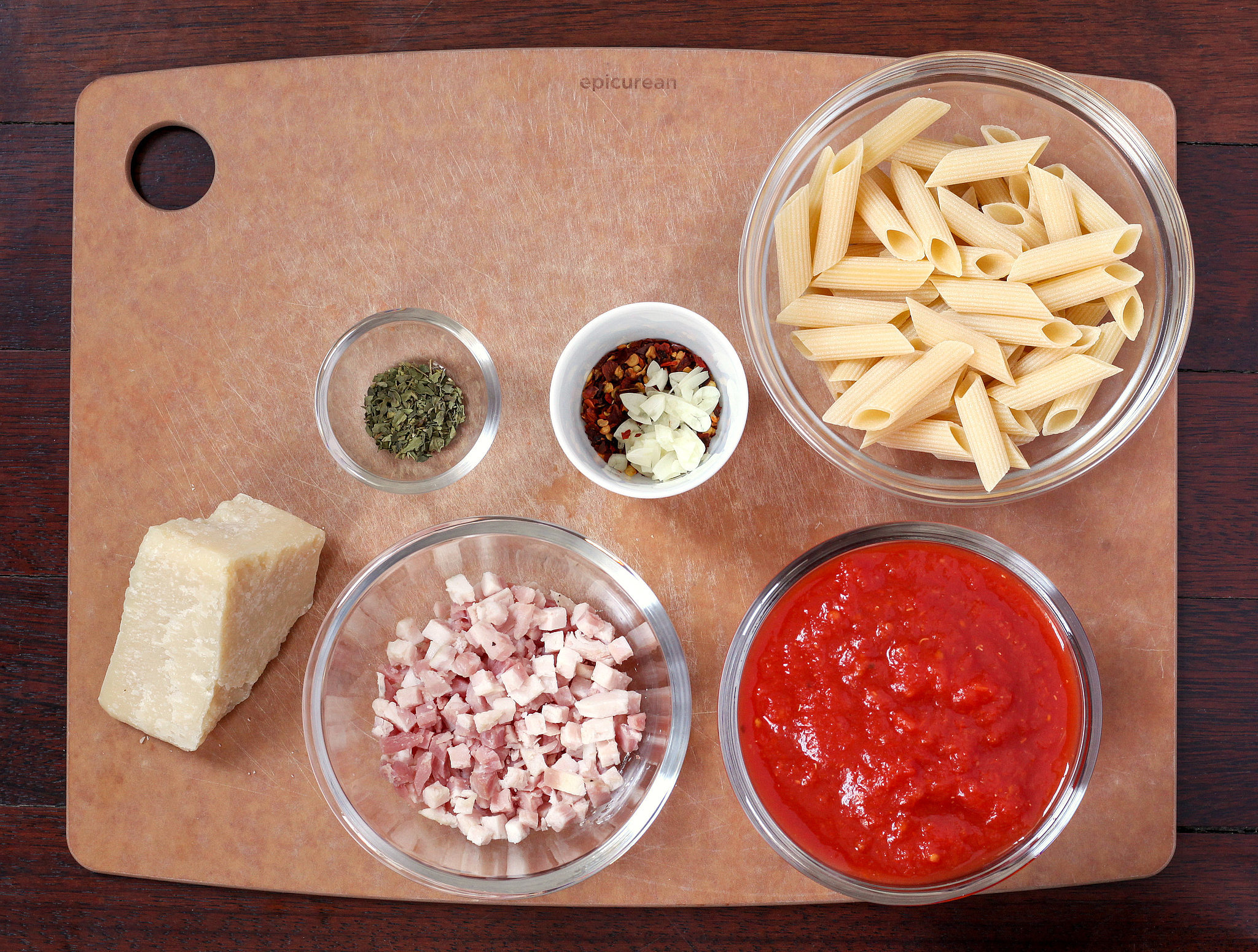 Gently meaty from a bit of pancetta, spicy but not eye-wateringly so, it's similar in flavor to amatriciana, but not quite the same. While most tomato-based sauces are traditionally served with long strands of bucatini or spaghetti, I prefer penne and other short pasta shapes here as the chunky sauce fills up the nooks and crannies. On its own, it makes for a fast and satisfying meal for one; serve it with a chicken thigh or a quickly seared steak, and it easily feeds two.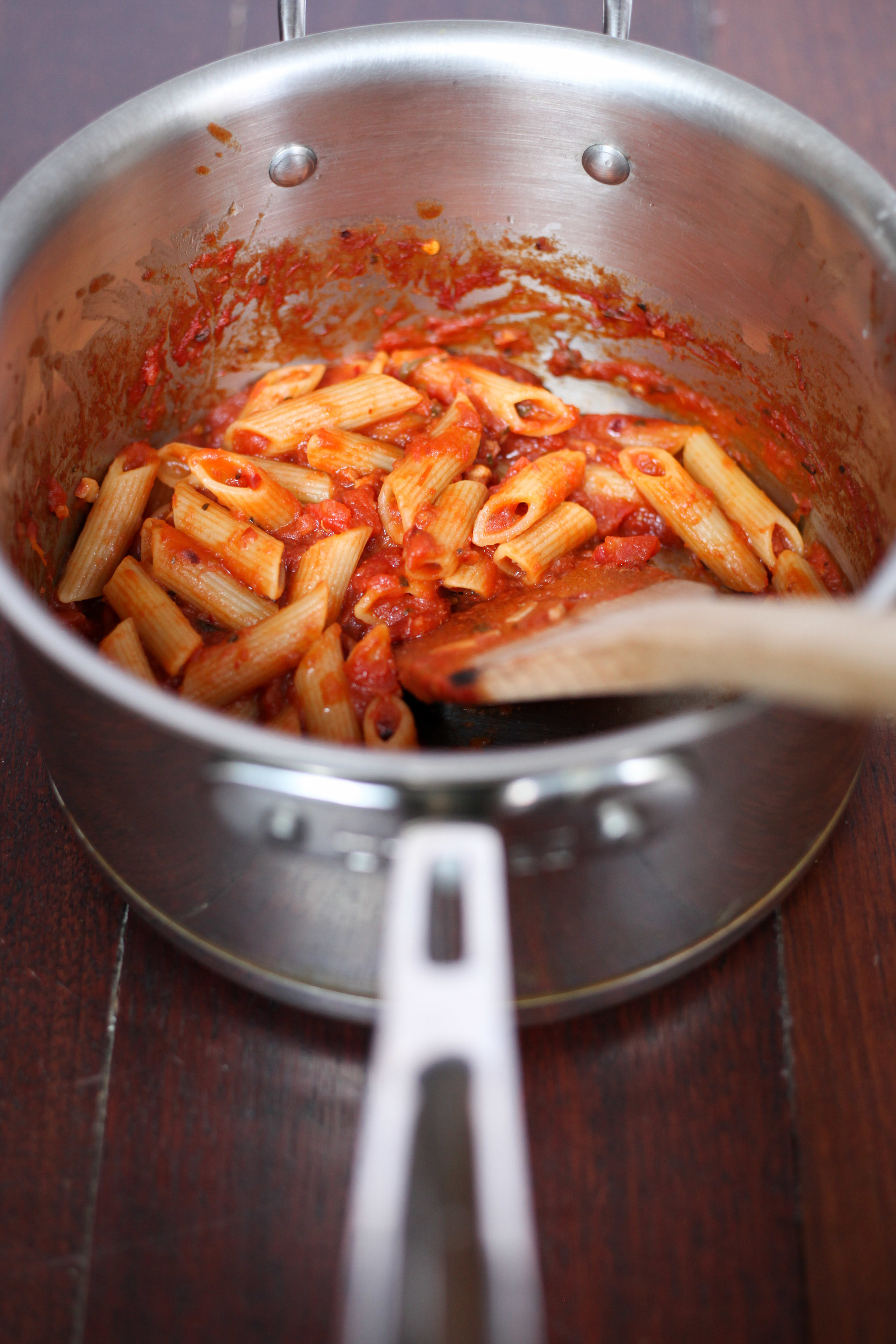 Penne With Spicy Tomato Sauce and Pancetta
From Nicole Perry, POPSUGAR Food
Notes
This recipe serves one eater generously, two if it's paired with chicken, steak, etc.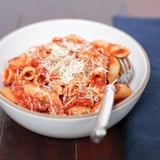 Ingredients
1 teaspoon extra-virgin olive oil, plus more for garnish
2 ounces diced pancetta
2 garlic cloves, thinly sliced
1 teaspoon red pepper flakes
1 14-ounce can crushed tomatoes
1/2 teaspoon dried oregano or rosemary
4 ounces (about 1 1/3 cups) short pasta, like penne
Kosher salt, to taste
A generous pinch of sugar
A splash of balsamic vinegar, optional
Parmesan cheese, for garnish
Freshly cracked black pepper
Directions
Add olive oil and pancetta to a large saucepan and heat over medium heat, stirring occasionally, until some of the fat has rendered from the pancetta and it is very lightly browned. Add the garlic and red pepper flakes; cook for 2 minutes, stirring occasionally until the garlic is lightly browned and fragrant. Add the tomatoes and oregano and simmer for 25-30 minutes.
Meanwhile, bring a large pot of salted water to a boil, and cook the pasta until just shy of al dente. Reserve about 1/2 a cup of the starchy pasta water.
Season the tomato sauce to taste with salt, sugar, and vinegar (if needed). Finish cooking the pasta in the tomato sauce for a minute or two, until al dente. Thin out with reserved pasta water, as necessary.
Garnish with parmesan cheese, pepper, and a drizzle of olive oil.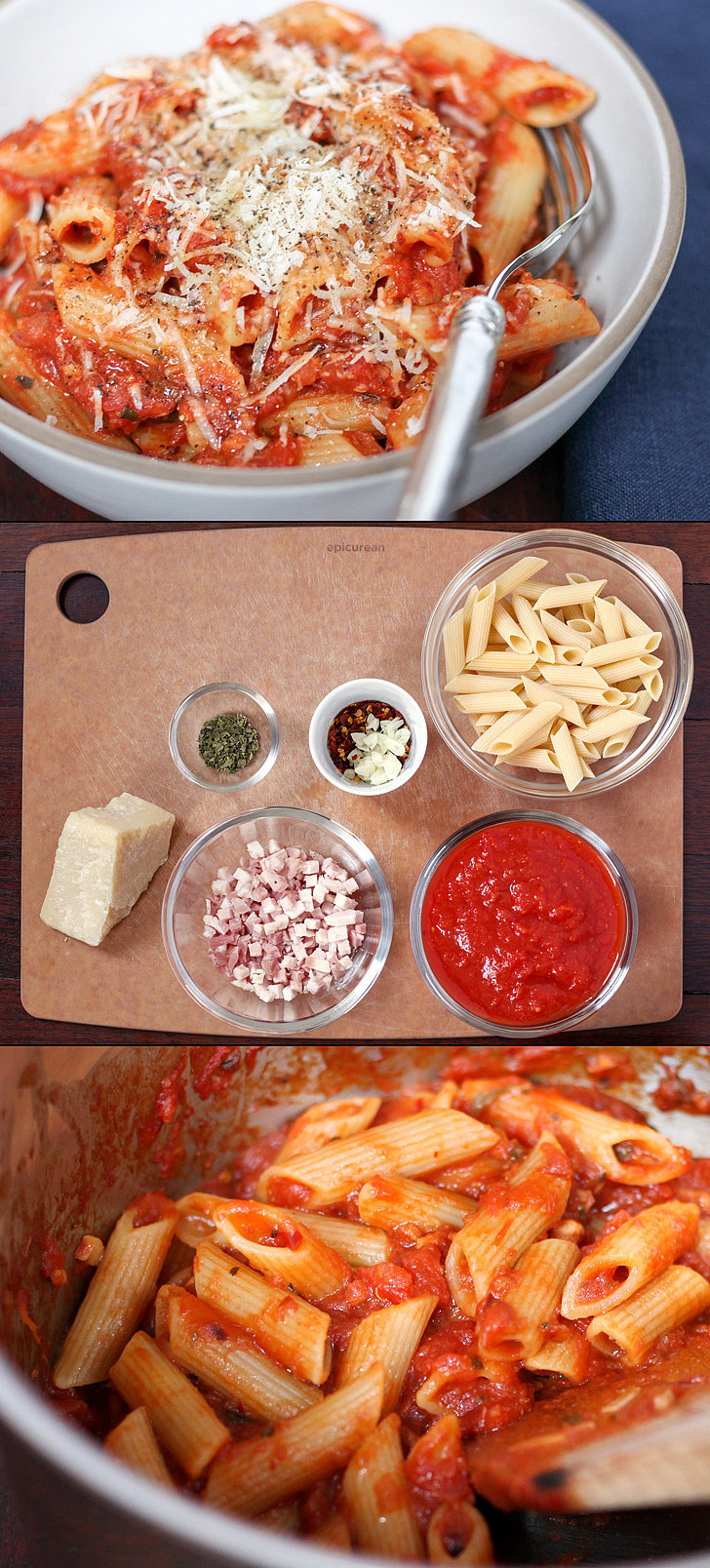 Information
Category

Pasta, Main Dishes

Cuisine

Italian

Yield

Serves 1-2
Image Source: POPSUGAR Photography / Nicole Perry