Pumpkin Soup Recipe in an Edible Pumpkin Bowl
A Mouthful of Comfort: Cheddar Apple Pumpkin Soup With Sage Popovers
POPSUGAR is bringing you an exclusive look at Thanksgiving recipes from famous lifestyle influencers. We're excited to present the first online look at this cheddar apple pumpkin soup recipe from Tieghan Gerard, the food blogger behind Half Baked Harvest.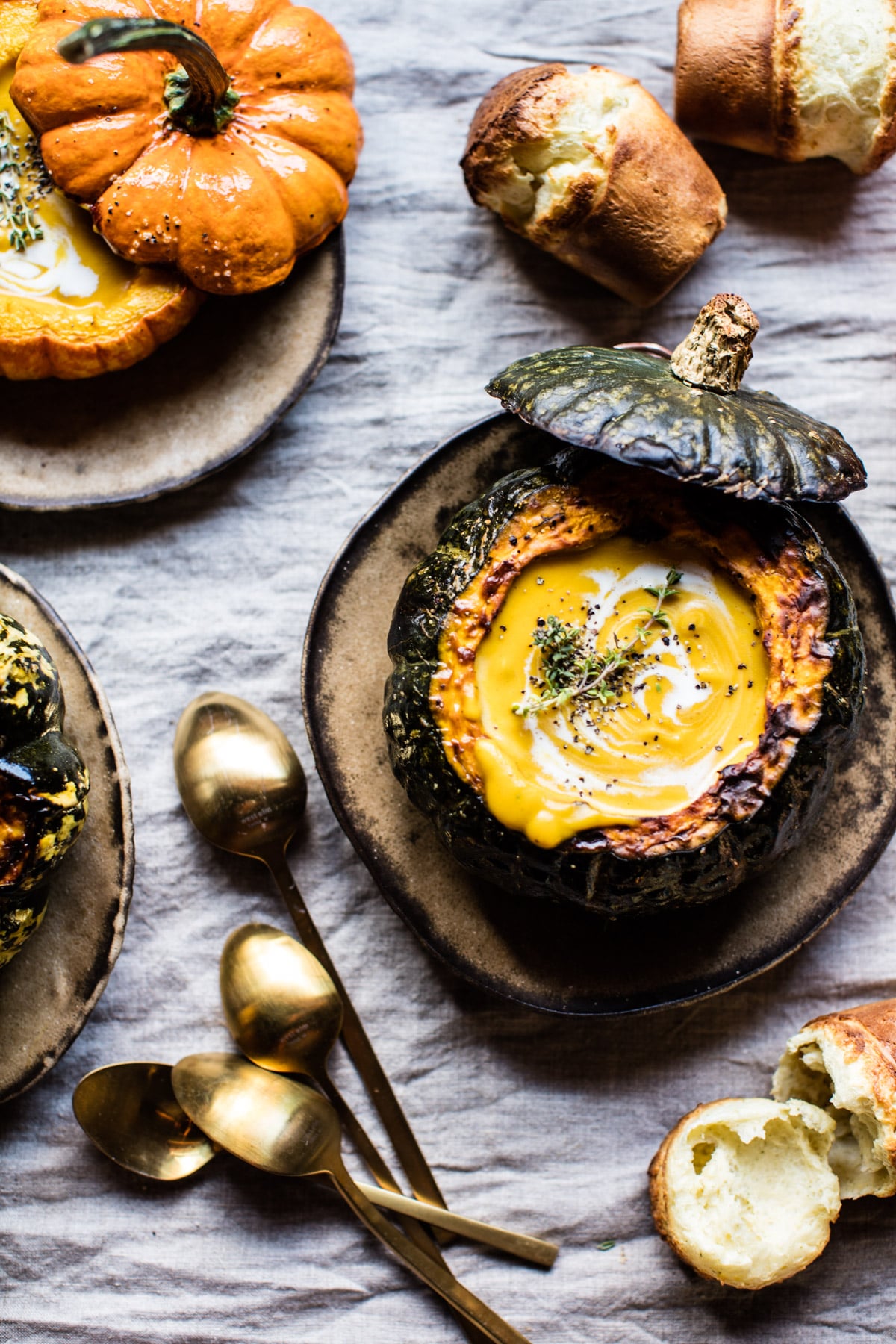 Nothing feels more Thanksgiving-inspired to me than this soup. Not only are the flavors spot on Autumn, but the soup can be prepared in advance, saving precious time on Turkey Day. I like to serve this soup drizzled with cream for an extra hit of decadence . . . it's Thanksgiving; go all out! The best way to complete this soup is with a side of my favorite buttery sage popovers. They are always sure to please!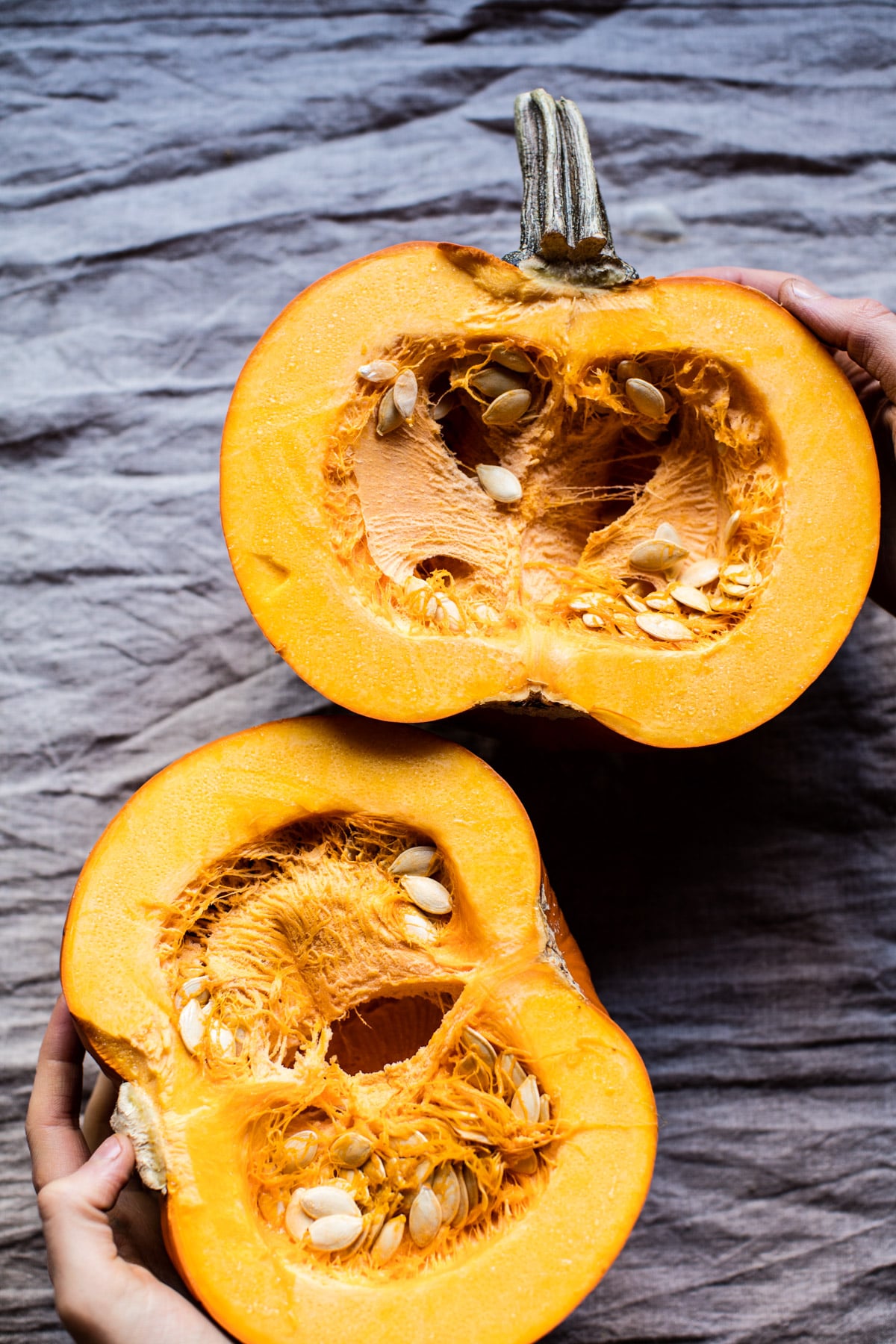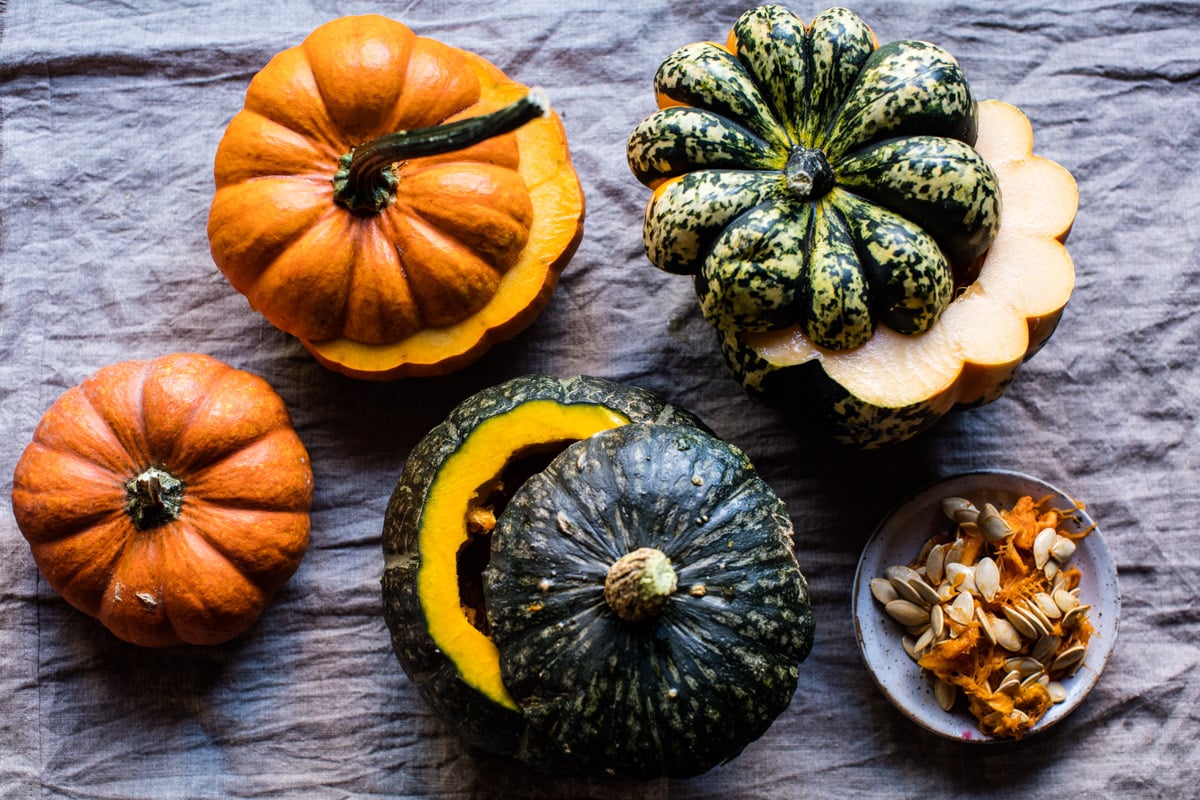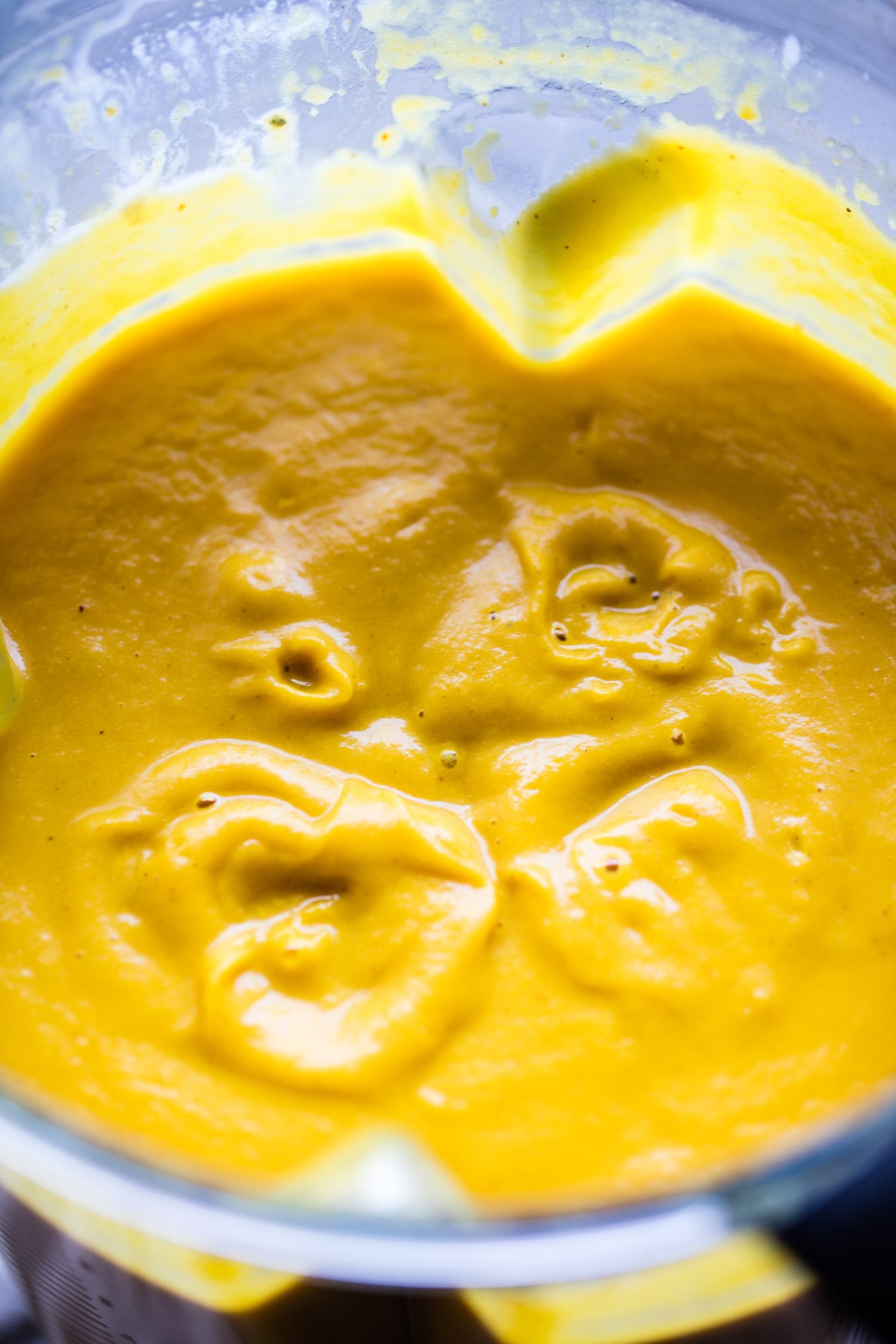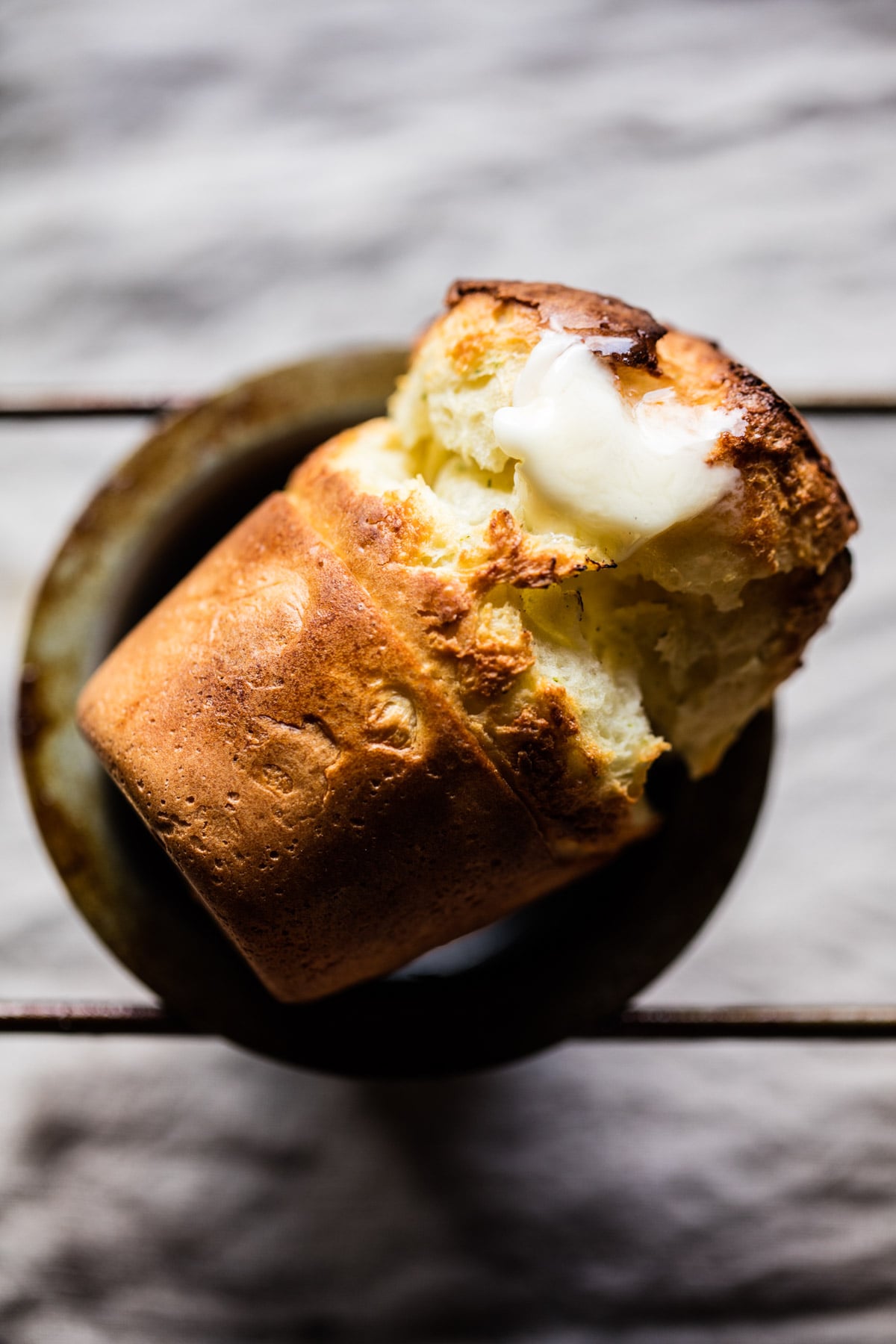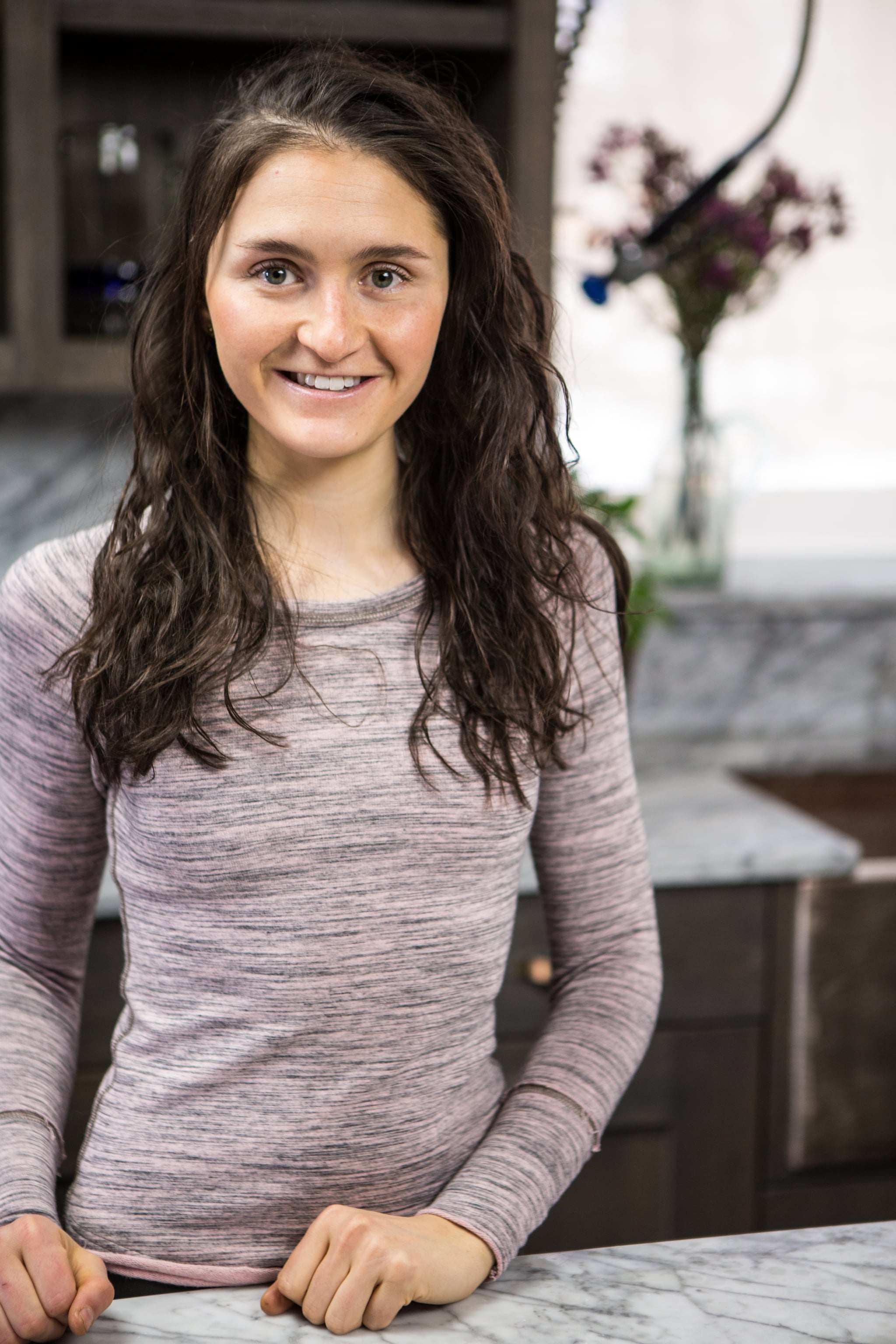 Cheddar Apple Pumpkin Soup With Sage Popovers
Original Recipe
Notes
*To quickly bring eggs to room temperature, submerge in hot tap water for 5-10 mins.
**I used 2% milk and my popovers turned out great! However, for best results, I would still recommend using whole milk. To quickly bring milk to room temperature, heat in the microwave for 30 seconds.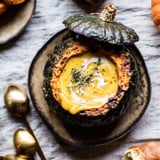 Ingredients
For the roasted pumpkin bowls:
4 small pumpkins, to be used as bowls
Olive oil, for drizzling
Kosher salt and pepper
For the cheddar apple pumpkin soup:
1 large sugar or pie pumpkin, cut in half with seeds removed
1 small sweet onion, quartered
1 tablespoon olive oil
Kosher salt and pepper
2 apples, chopped
5 cups chicken broth, divided
6 tablespoons unsalted butter
1 teaspoon fresh thyme, chopped
1 cup whole milk
1/2-1 teaspoon cayenne pepper
1/4 teaspoon nutmeg
2 tablespoons maple syrup
2 cups shredded cheddar
1 tablespoon flour
Heavy cream, for serving
For the sage popovers:
1 tablespoon unsalted butter, melted, plus more for greasing pan
2 large eggs, at room temperature*
1 cup whole milk, at room temperature**
1 cup flour
1/2 teaspoon salt
Directions
For the roasted pumpkin bowls: Preheat the over to 400°F.
Remove the tops of the pumpkins and scoop out the seeds. Rub the insides of the pumpkins with olive oil, salt, and pepper. Place on a baking sheet and bake for 20-30 minutes or just until tender to touch but not falling in.
For the cheddar apple pumpkin soup: Preheat the oven to 400°F.
Place the pumpkin, onion, and apple on a baking sheet, rub with 1 tablespoon olive oil, and sprinkle with salt and pepper. Transfer to the oven and roast for 45 minutes, or until the pumpkin is fork tender and the onion is golden brown and soft. Remove from the oven and allow everything to cool 5 minutes.
Transfer the pumpkin, onion, and apple to a food processor or blender. Add 2 cups broth and pulse until completely smooth.
Pour the soup into a stockpot and set over medium heat. Add the butter, thyme, remaining chicken broth, milk, cayenne, nutmeg, and maple syrup. Season with salt and pepper. Bring the soup to a low simmer and simmer 15-20 minutes or until thickened slightly.
Toss the shredded cheese with the flour. Stir the cheese into the soup until melted and smooth. Remove from the heat.
Ladle the soup into bowls and drizzle each bowl with cream.
For the sage popovers: Preheat the oven to 450°F. Position a rack in the lower third of the oven. Grease a standard 6-cup popover pan or 12-cup muffin pan.
In a blender, combine the eggs, milk, flour, and salt. Blend until just combined, about 20 seconds. Add the melted butter and blend for another 10 seconds.
Divide the batter evenly into the prepared pan, filling the cups no more than half full.
Bake for 20 minutes at 450°F, then lower the oven temperature to 350°F. DO NOT OPEN THE OVEN while these bake! Bake until puffed, golden, and crisp, 15-20 minutes. Using a small, sharp knife, carefully cut around the sides of each popover to release. Serve immediately with butter.
Information
Category

Soups/Stews, Cream

Cuisine

North American

Yield

4 servings

Total Time

1 hour, 14 minutes, 59 seconds
Image Source: POPSUGAR Photography / Tieghan Gerard