Quinoa Salad With Cherries and Feta
Make This Quinoa Salad For Dinner and Enjoy the Leftovers All Week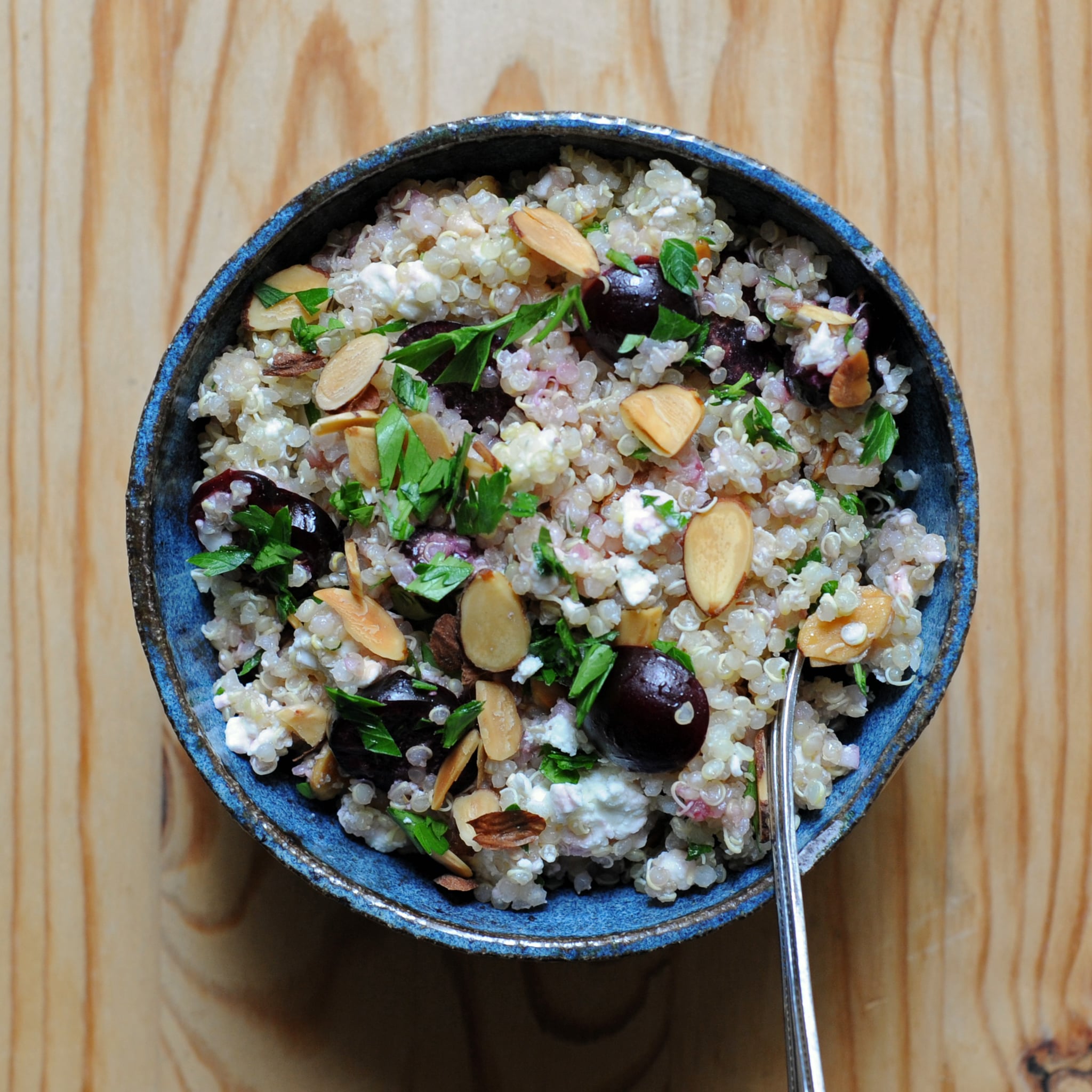 At the mere mention the word "picnic," my ears perk up. So when I was flipping through Heather Christo's Generous Table and came across a menu plan for a lakeshore picnic, I knew I'd have to make at least one recipe from her spread. Add an early and bountiful cherry season to the mix — my local farmers market suddenly became overrun with them last week — and it was settled. Quinoa salad with cherries and feta would make it to my table, and soon.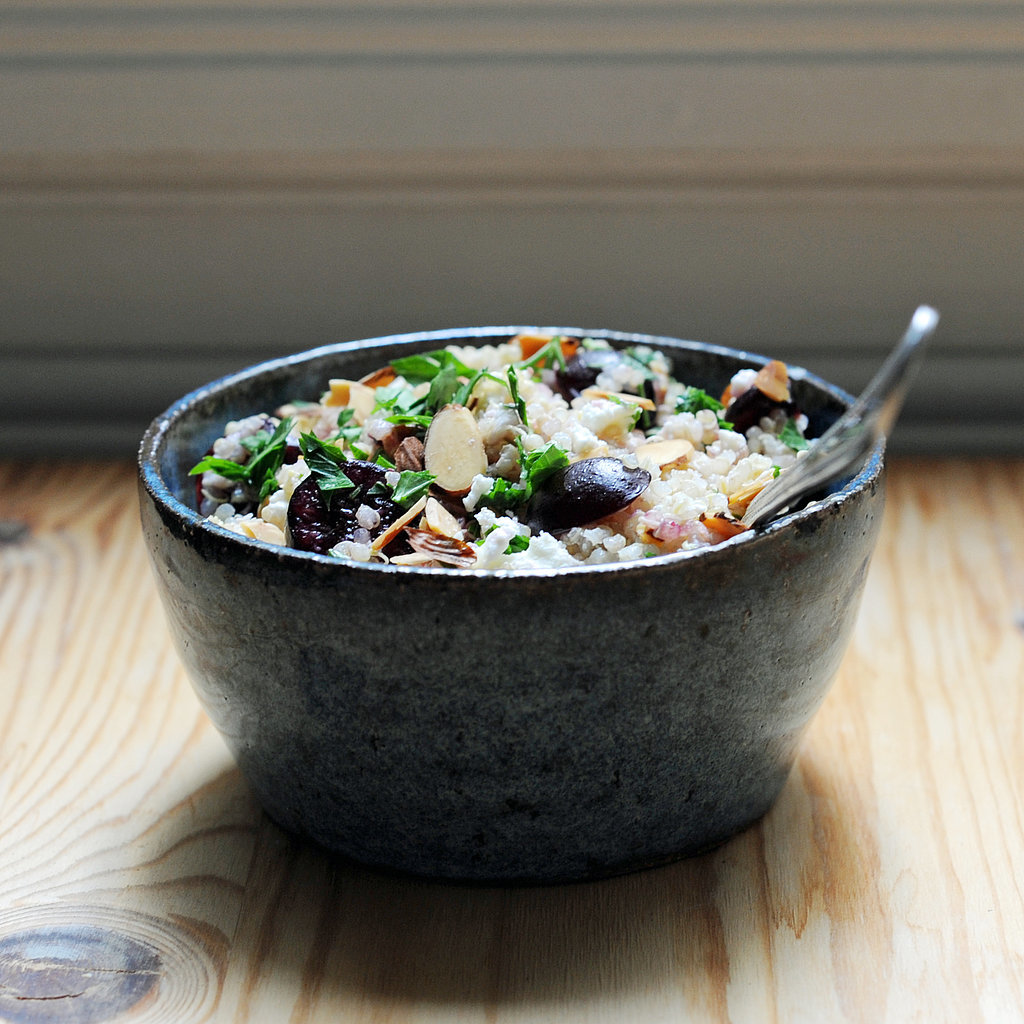 Thankfully, Christo's palate is spot-on. Juicy cherries play off salty feta like old friends. Add grassy parsley, sharp minced shallot, and nutty toasted almonds to the mix, and the result is a hearty grain-based salad perfect for picnics, brown-bag lunches, or just because. As long as cherries keep finding their way into my farmers market tote, this delightful dish will be on my table.
Notes
Couscous or orzo can be substituted in equal amounts for the quinoa.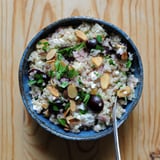 Ingredients
2 cups cherries
Kosher salt
2 cups quinoa
3 tablespoons minced shallot
3 tablespoons red wine vinegar
4 tablespoons olive oil
1/2 cup minced flat-leaf parsley
1/2 pound feta cheese, crumbled
1/4 cup toasted slivered almonds
Directions
Pit the cherries into a small mixing bowl, and let sit while you make the quinoa. (Some of their juices will drain into the bowl.)
Bring a large pot of generously salted water to a boil. Meanwhile, add the quinoa to a fine-mesh strainer, and rinse thoroughly under cool water. Add the quinoa to the boiling water, and cook for 6-8 minutes or until the quinoa is just barely al dente. Strain it using a fine-mesh strainer.
Add an inch of water to the quinoa pot, set the fine-mesh strainer (with the cooked quinoa still in it) inside the pot; make sure the quinoa doesn't touch the water. Cover with a dish towel and the pot's lid, turn the heat up to high, and steam for 3-5 minutes, or until the quinoa is tender and no longer waterlogged. Turn the quinoa out into a large mixing bowl, and fluff it up with a fork.
Slice the pitted cherries into thin rounds, and set aside in another small bowl.
Add the minced shallot, red-wine vinegar, olive oil, and 1/2 teaspoon salt to the bowl that the cherries were pitted into (to make use of the cherry juices). Whisk to combine.
Drizzle the dressing over the warm quinoa; add the parsley, feta, and almonds; and toss to combine. Season to taste with salt.
Serve at room temperature.
Information
Category

Salads, Main Dishes

Cuisine

North American

Yield

Serves 4-6