Review of Bodega Negra's Patron Margarita Pizza
How a $500 Tequila-Infused Pizza Looks and Tastes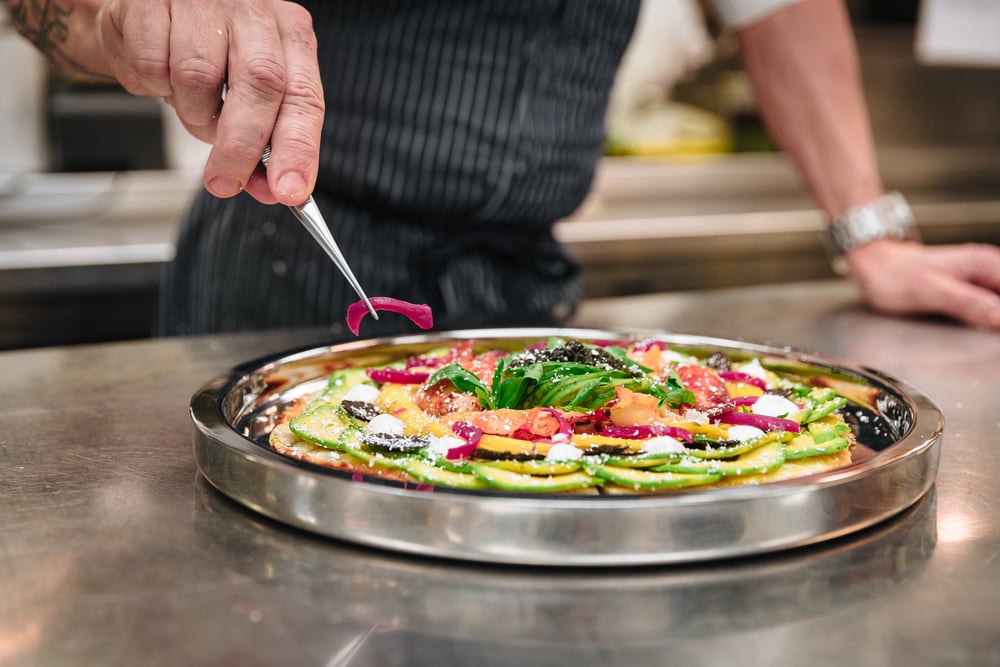 In honor of National Margarita Day, Patrón recently partnered with NYC's Bodega Negra to create one of the most beguiling hybrid menu items yet: a tequila-infused pizza. The so-called Platinum Margarita Margherita Pizza consists of a flour tortilla crust layered with avocado and mango, topped with lobster, caviar, black truffles, pickled onions, and flakes of platinum. Oh, and it's $500.
What makes the over-the-top menu item so expensive? For starters, there are dollops of crema that are cooked with Gran Patrón Platinum, a bottle of which will cost you nearly $200. Meanwhile, the lobster and mango are cooked using Gran Patrón Burdeos, one of the brand's finest offerings, which costs $500. The flakes of platinum and black truffle aren't cheap either.
As a lover of both tequila and pizza, I jumped at the opportunity to try the twisted creation. Upon seeing the pizza for the first time in real life, I was overwhelmed. While I was struggling to visually pick apart the pizza's many ingredients, I also had a hard time figuring out how to eat the damn thing.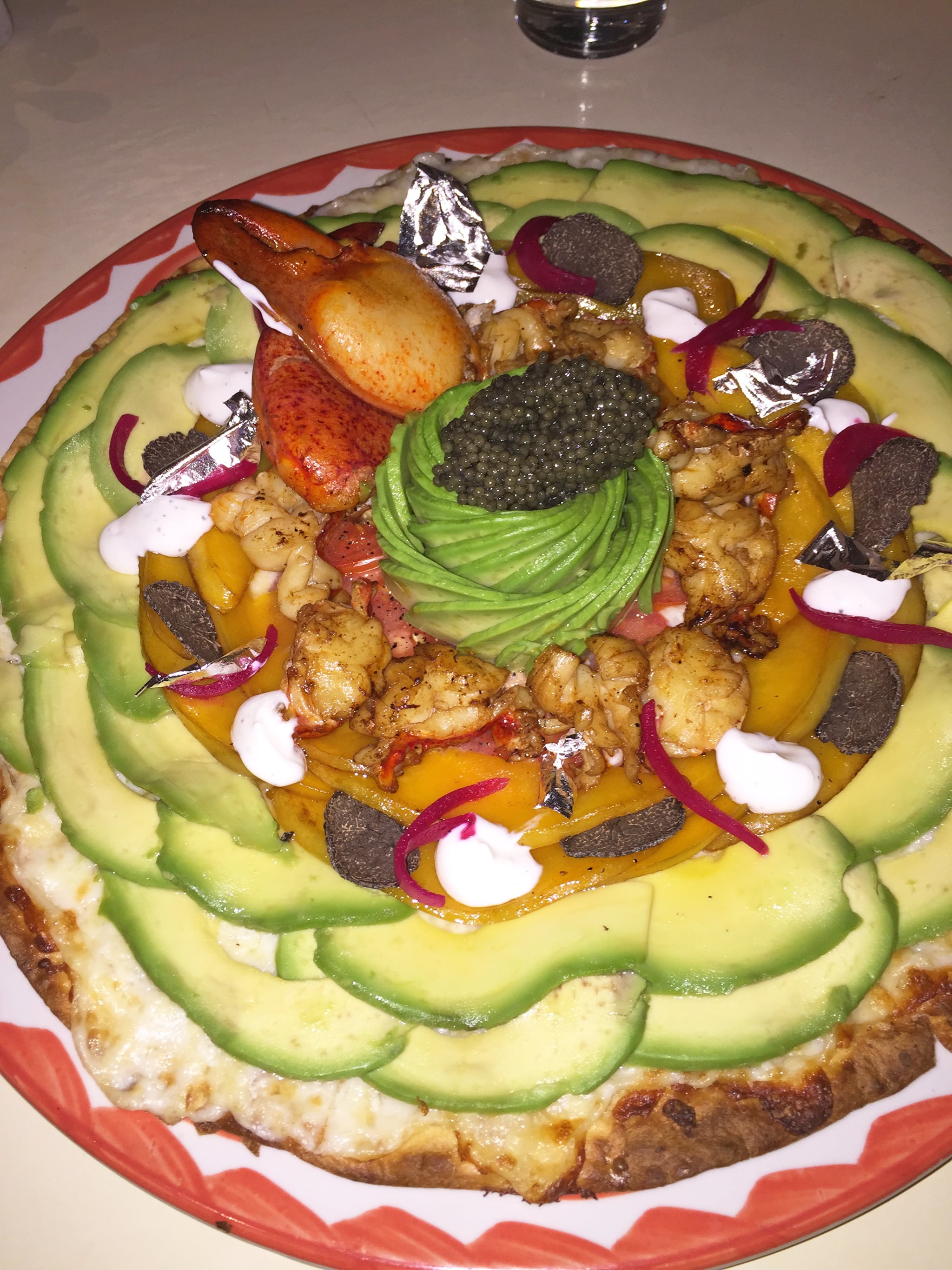 Image Source: POPSUGAR Photography / Kelsey Garcia
I cut into the towering avocado rose and watched as caviar spilled all over the slices. After some maneuvering, I finally put together a sizable bite that featured all of the good stuff. Now, that first bite was pretty salty. I must admit that I don't love caviar, and that first bite unfortunately just had too much for my liking. In combination with the lobster, I just wasn't able to taste all of the other dynamic components. I removed some of the caviar and tried again. This time, I was able to really appreciate the vibrant addition of the mango and avocado against the stronger flavors of the lobster and truffle.
Now, you're probably wondering if the pizza tastes like tequila at all, and the answer is no. Since the tequila is used in the cooking process, it's undetectable in the finished product. I have to say I was relieved because I don't think I could have handled another flavor in the pizza!
Since eating the entire pizza by myself would have been a big undertaking, I enlisted some friends to try it with me. One of my friends really likes caviar, so she enjoyed the use of it much more than I did. Another friend said the pizza "tasted like Miami" due to its tropical elements and overall colorful look. She astutely said it would likely do really well as a menu item in an upscale Miami restaurant.
Would I drop $500 for pizza on an average night out? Probably — er, definitely — not. I did, however, really enjoy trying one of the most luxurious hybrid foods I've ever heard of, and I'm glad to have had the opportunity to find out what happens when two of my favorite things come together in such an elaborate way. For now, I'll just stick to my dollar slices and classic margaritas.
If you live in the New York area and are hoping to try the pizza yourself, it's available for a limited time at Bodega Negra, located inside of the Dream Downtown hotel at 355 W. 16th St.
Would you try a tequila-infused pizza?
Hell yes — I can't imagine a better combination.
I'm getting a little queasy just thinking about it.