Roasted Cauliflower With Salsa Verde
Cauliflower Just Got at Least 10 Times More Interesting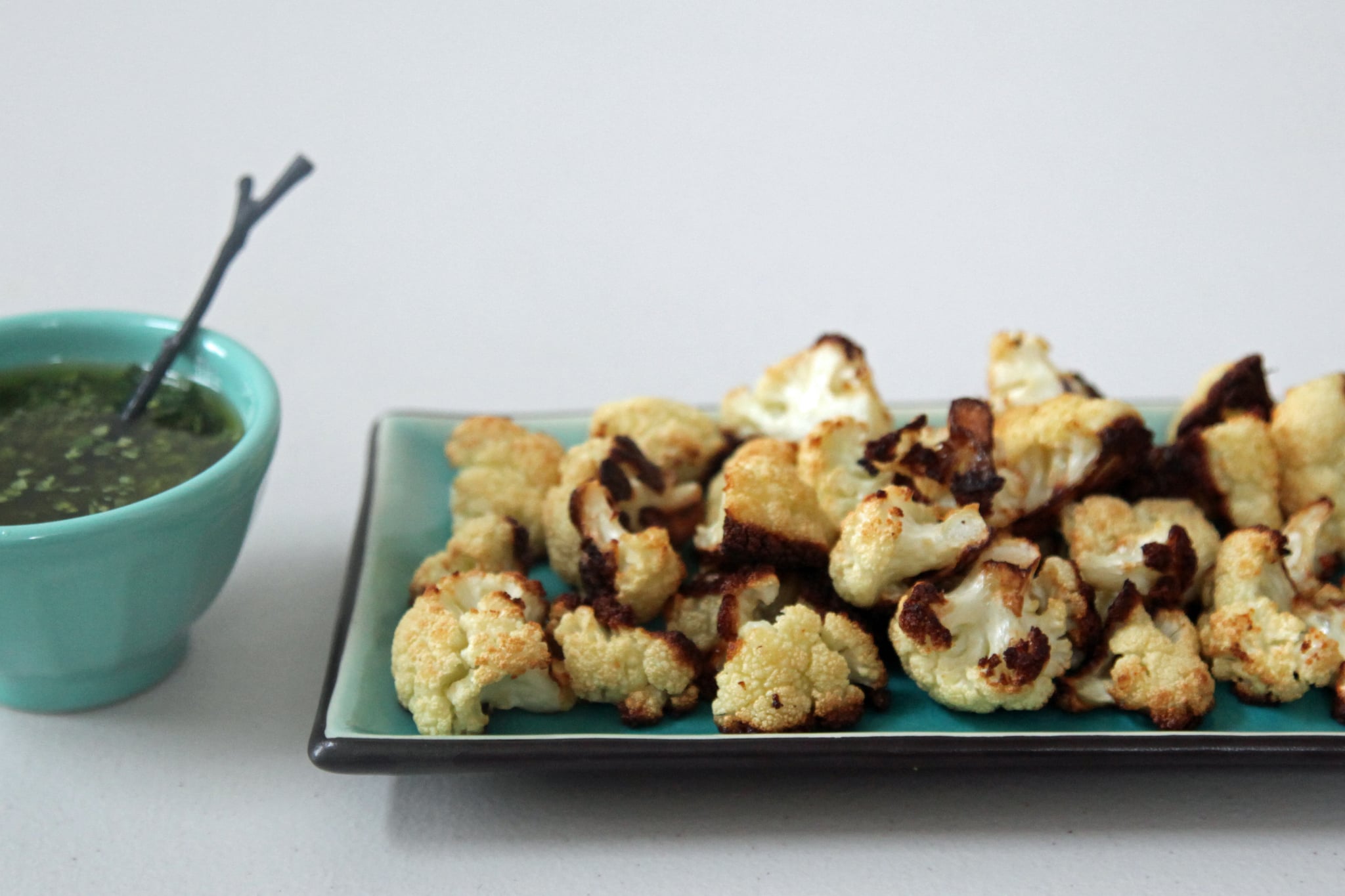 If cruciferous vegetables were high school kids, brussels sprouts and kale would be the much-adored prom king and queen. Pale, unassuming cauliflower, not so much. But it's time that perception shifted, there's room for another go-to veggie in your crisper.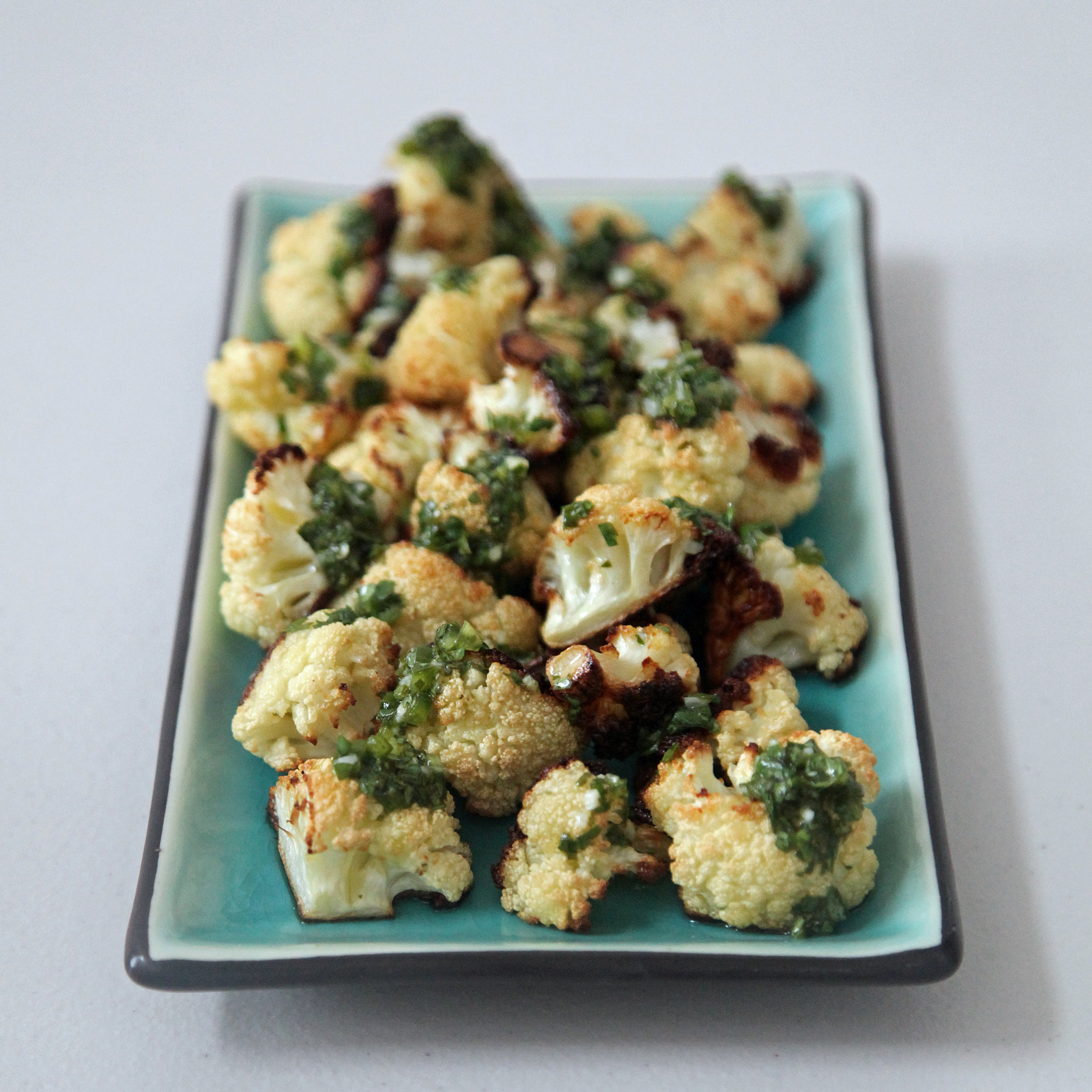 Like in a scene from a cheesy 90's movie where the heroine takes off her glasses and is near-instantly popular, cauliflower just needs a tiny pinch of help to transform from plain to unforgettable. In the case of this recipe, florets take a hot and fast trip to the oven and are drizzled with a fresh, zesty sauce, all of which takes very little time but pays off in a major way. Once bronzed and glossed, this veggie is more than ready to rule your plate.
Notes
Make sure to prepare the salsa verde before roasting the florets to allow it time to sit, so that the flavors have time to mingle and mellow.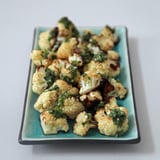 Ingredients
For the salsa verde:
1 medium jalapeño, ribs and seeds removed, finely chopped
3 tablespoons finely chopped cilantro
2 medium cloves garlic, minced with a pinch of salt
3 tablespoons fresh lime juice
4 tablespoons olive oil
Kosher salt to taste
For the cauliflower:
1 medium cauliflower (2 to 2 1/2 pounds), cut into florets
2 to 3 tablespoons olive oil
Kosher salt to taste
Directions
For the salsa verde: In a medium bowl, combine the jalapeño, cilantro, garlic, lime juice, and olive oil, and whisk to combine. Add two pinches of salt, or more, to taste, and whisk well. Set aside at room temperature for at least 30 minutes and up to an hour.
For the cauliflower: Preheat the oven to 450ºF.
Put the cauliflower florets in a large bowl, and toss with two tablespoons olive oil. You want each little bit of cauliflower to get a thin coat of oil. If necessary, add one more tablespoon. Season generously with kosher salt. Spread the cauliflower in a single layer on a half-sheet pan, or if the pan seems crowded, use two pans. (You don't want it packed too tightly, or the cauliflower will steam rather than roast.)
Bake until the cauliflower is tender, golden, and deeply browned in some spots, 20 to 30 minutes, turning once with a spatula.
Serve cauliflower hot or warm with salsa verde on the side for drizzling.
Information
Category

Vegetables, Side Dishes

Cuisine

North American

Yield

4 side-dish servings or 2 larger servings