Saltine Ice Cream Sandwiches
These Ice Cream Sandwiches Offer Simple Salty-Sweet Satisfaction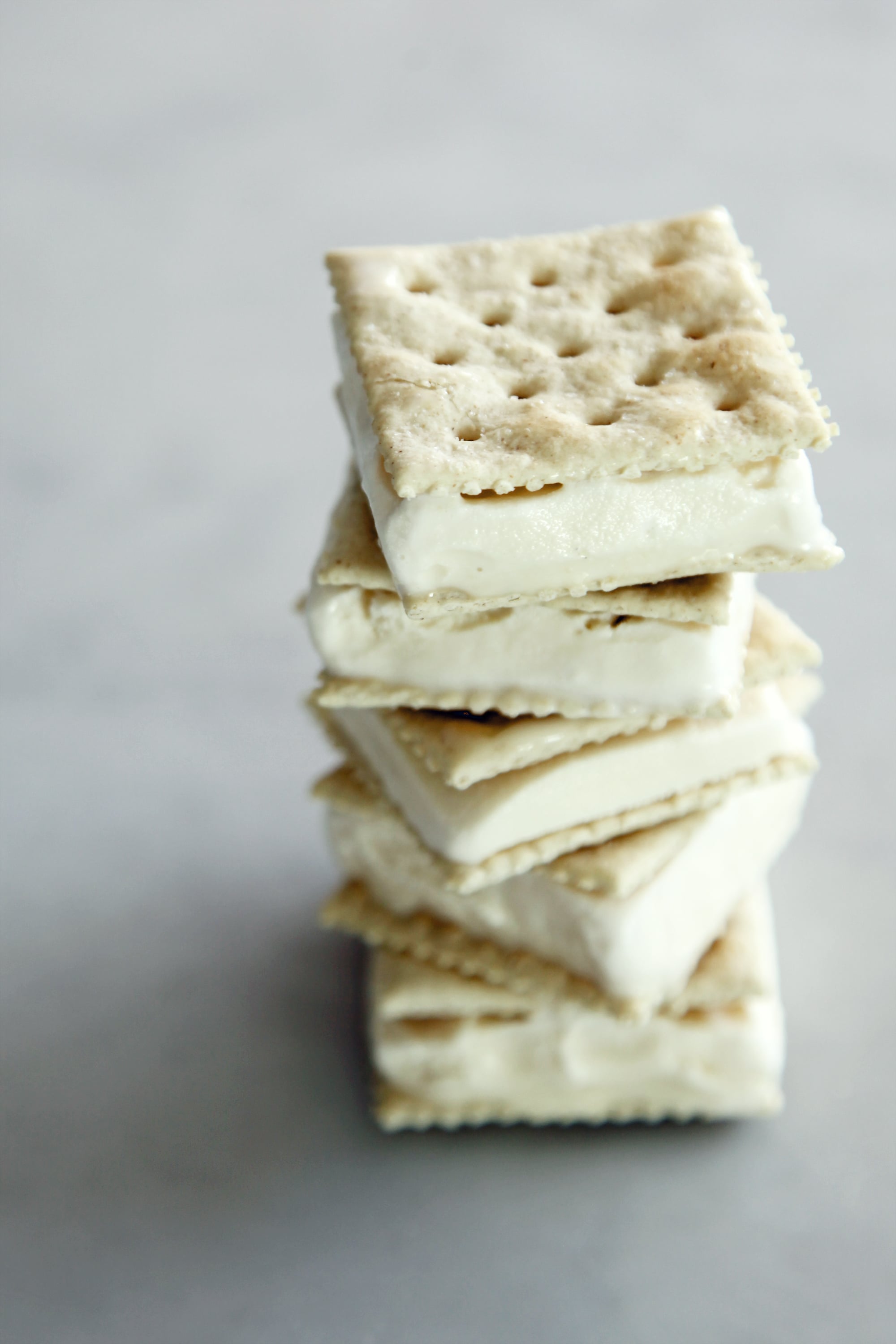 What I'm about to say is going to sound a little crazy, but you're going to have to just trust me on this one. When I was a little kid, my uncle took me to an ice cream factory that made the most amazing ice cream sandwiches. There was a layer of rich, creamy vanilla ice cream sandwiched between two crisp Saltine-style crackers. That's right, Saltines. Before you knock it, you must absolutely give it a try — the crackers' saltiness perfectly balances the sweet flavor of ice cream while providing ample crunch. I personally think they taste best when they're fresh from the freezer and firm, but they're pretty good when the ice cream is oozing out of the sides, too.
In order to indulge in this satisfyingly salty-sweet Summer treat, all you have to do is pick up a high-quality ice cream (I suggest vanilla, strawberry, or caramel) and a box of Saltine crackers.
Saltine Ice Cream Sandwiches
From Sabrina Eldredge, POPSUGAR Food
Notes
This recipe can easily be scaled up or down. Plan for a sleeve of Saltines per quart of ice cream to account for breakage.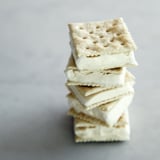 Ingredients
1 quart of vanilla, strawberry, or caramel ice cream
1 sleeve of Saltines
Directions
Line a quarter-sheet pan or similarly sized dish with plastic wrap. Allow the ice cream to soften until spreadable.
Working quickly, scoop the ice cream out onto the lined pan, and spread it in a 1/2 inch thick layer using an offset spatula, squaring off the edges as much as possible. Tightly cover the pan with plastic wrap, and freeze until firm.
Open the sleeve of Saltines, and pull out 28 whole, unbroken crackers. Line an airtight container large enough to accommodate about 14 ice cream sandwiches with parchment paper, cutting a second piece of parchment to the same size.
Using the plastic wrap as a sling, transport the ice cream to a cutting board set in a rimmed sheet pan that's large enough to accommodate it. Discard the plastic wrap. Using a Saltine as a template, cut the ice cream into a grid of Saltine-sized squares. Save ice cream scraps for another use. Put the ice cream back in the freezer to firm it up.
Working one sandwich at a time, slide a very thin spatula under a square of ice cream, and sandwich it between two crackers, lightly pressing the crackers together to adhere the ice cream to them. Add it to the airtight container. Repeat until the ice cream begins to get soft, then transfer the ice cream and ice cream sandwiches back to the freezer until they're firm again. Repeat until all ice cream sandwiches are made, layering the second piece of parchment between any stacked ice cream sandwiches so they don't stick to each other.
Information
Category

Desserts, Ice cream

Cuisine

North American

Yield

12-14 ice cream sandwiches
Image Source: POPSUGAR Photography / Nicole Perry