Source: POPSUGAR Photography / Sarah Lipoff
A comforting dish is always welcomed on a cozy afternoon. That's why we partnered with KraftRecipes.com for this post.
I don't know about you, but spending all afternoon on a cozy couch binge-watching or catching a game is serious bliss. Add to that a big bowl of something comforting and you have the dreamiest of all days. Let your slow cooker do all the work, resulting in deliciousness that pairs so well with tortilla chips.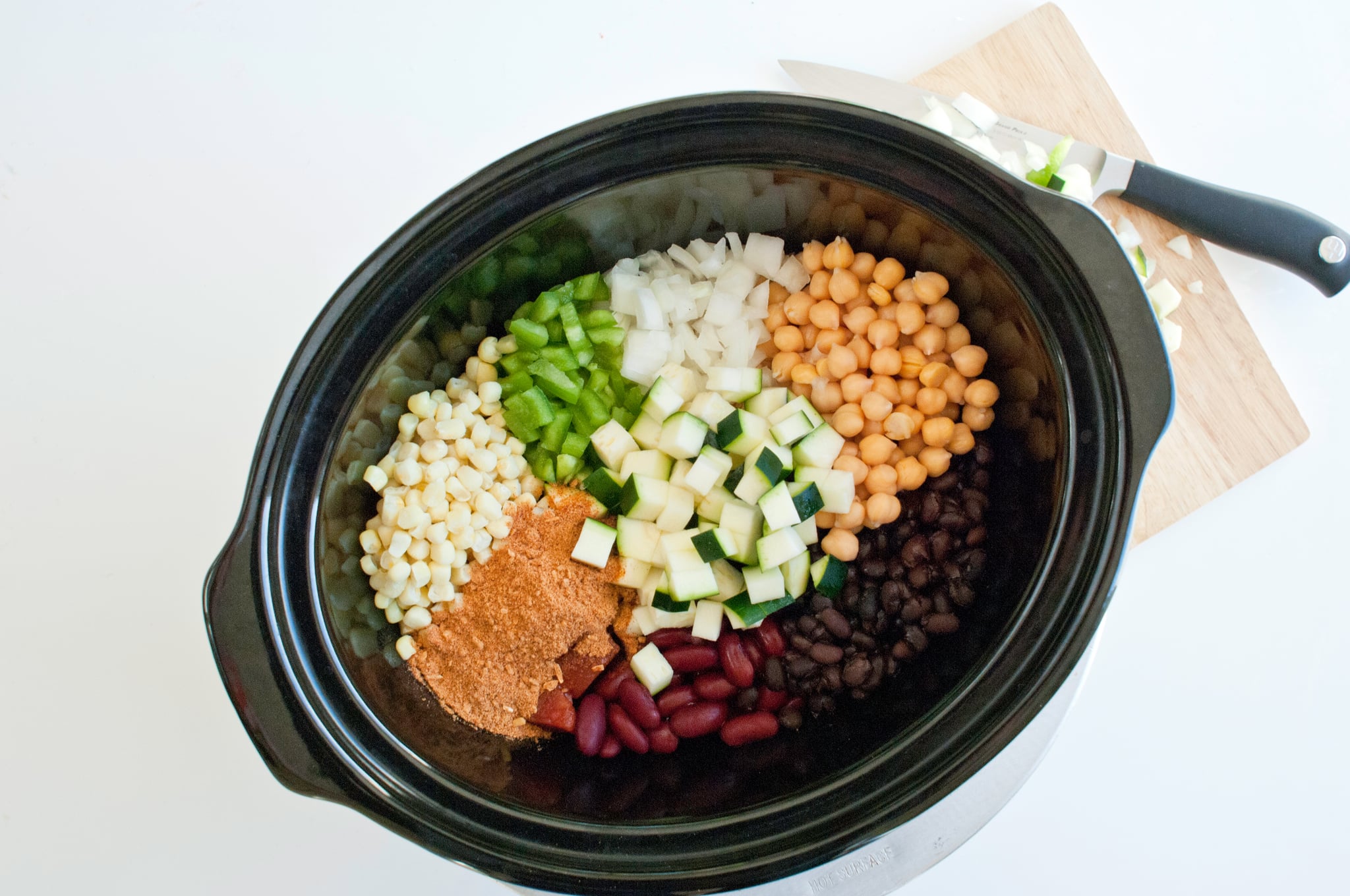 This recipe for vegetable chili con queso basically makes itself. It's filled with three different types of beans, a hearty tomato base, and pops of fresh flavor thanks to onion, green pepper, and corn. Layer everything together in your slow cooker, set it to high, and leave it alone for three to four hours. It's definitely a must make for your next big-game party.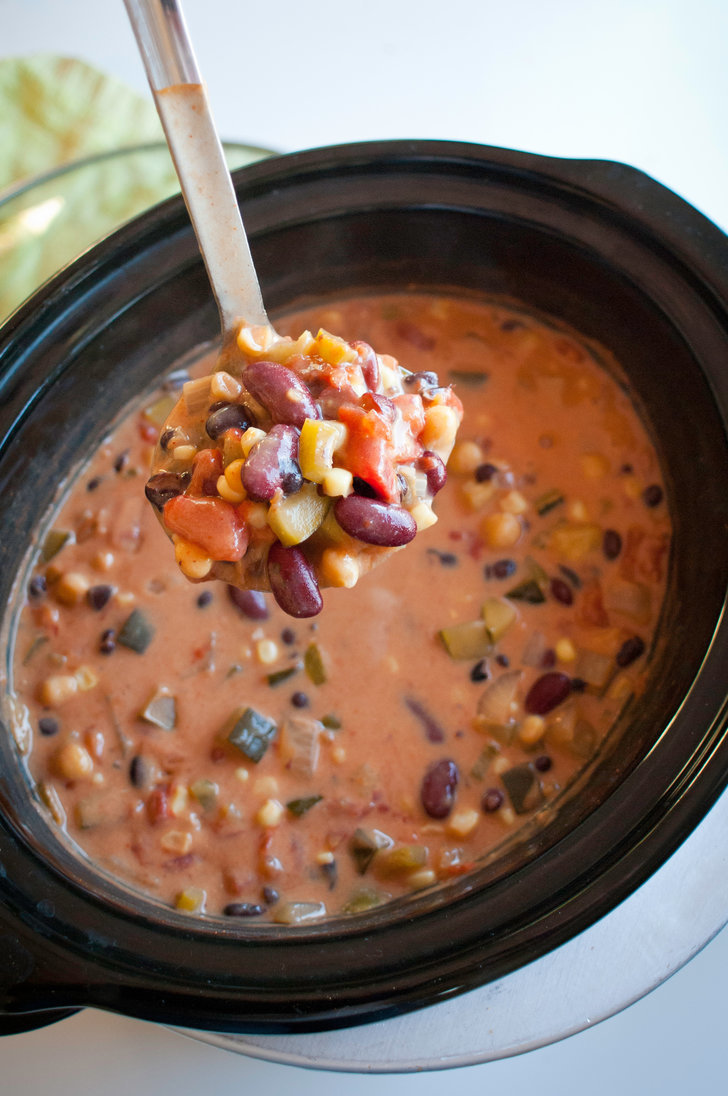 Your patience will be rewarded with a delicious combination of flavors. For the finale, stir in VELVEETA for a cheesy chili that's ready to be ladled into bowls.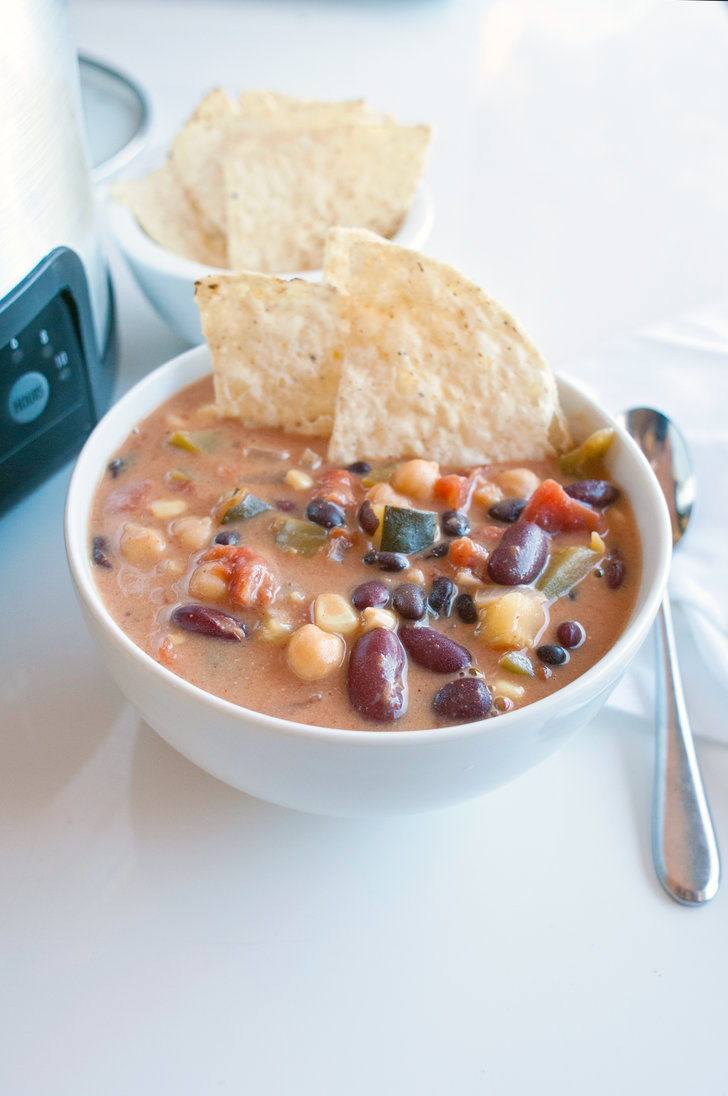 Want to make it? Of course you do. Click here for the recipe and get slow-cooking. Don't stop with this slow cooker chili con queso — there are so many more chili recipes that are bursting with amazing flavor.
More From KraftRecipes.com
Image Source: POPSUGAR Photography / Sarah Lipoff