Slow-Roasted Tomatoes Recipe
Transform Ho-Hum Tomatoes Into the Best You've Tasted Yet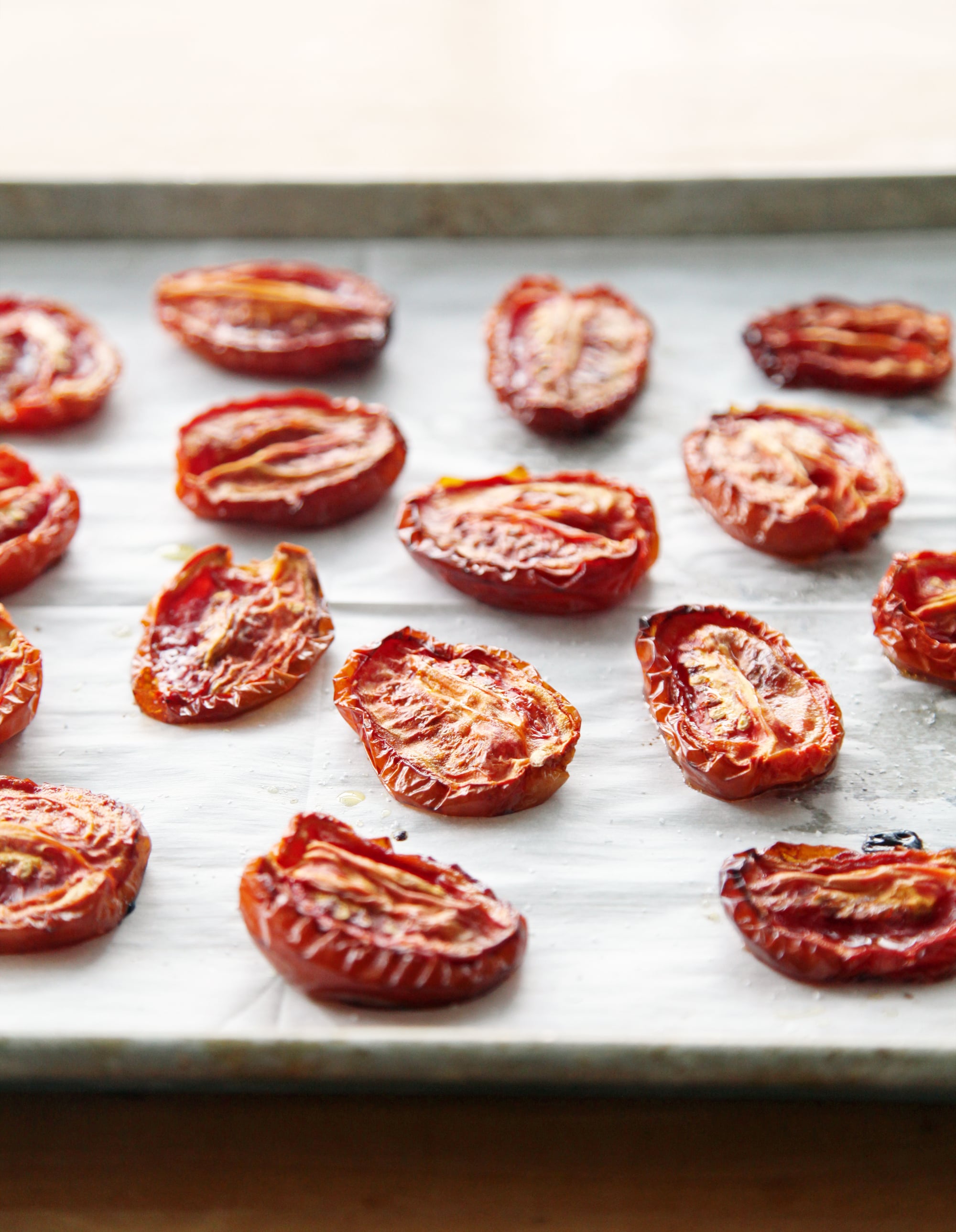 Even during peak Summer months, I'll occasionally find myself with a bounty of tomatoes that don't quite send me to taste-bud nirvana. Whether they're slightly mealy or just don't bring the ripe, umami-rich flavor, there's an easy way to transform them into some of the best eats you'll have all season: a low and slow trip to the oven.
After about 3 hours in the oven — don't be daunted by the long cook time; it's an extremely hands-off process — the tomatoes take on a concentrated, almost caramelized flavor that's similar to sun-dried tomatoes, while retaining some of the juiciness and textural pop of a fresh tomato. They're outstanding in everything from pasta to sandwiches to salads; I plan to keep a batch in my fridge all season long. For my favorite way to devour these juicy gems, add a few halves to a cream-cheese-slathered salt bagel.
Roasted Tomatoes
From POPSUGAR Food
Ingredients
2 pounds (about 11 medium) roma tomatoes, halved
About 1 tablespoon extra-virgin olive oil
Kosher salt
Directions
Preheat the oven to 300°F. Line a half-sheet pan with parchment paper.
Gently toss the tomatoes with the olive oil in a large bowl.
Spread out the tomatoes face up on the prepped half-sheet pan. Generously sprinkle the tomatoes with salt. Roast for 3 hours, or until the tomatoes are completely softened and wilted.
Information
Category

Vegetables, Side Dishes

Cuisine

North American

Yield

About 22 tomato halves