Spicy Beef Chili Recipe
Warm Up With Five-Alarm Chili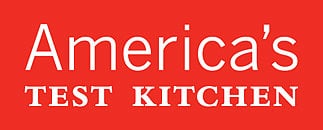 We're thrilled to bring you kitchen wisdom from our friends at America's Test Kitchen. This week, they're sharing a five-pepper chili to help thaw out folks who are suffering from the chilly weather.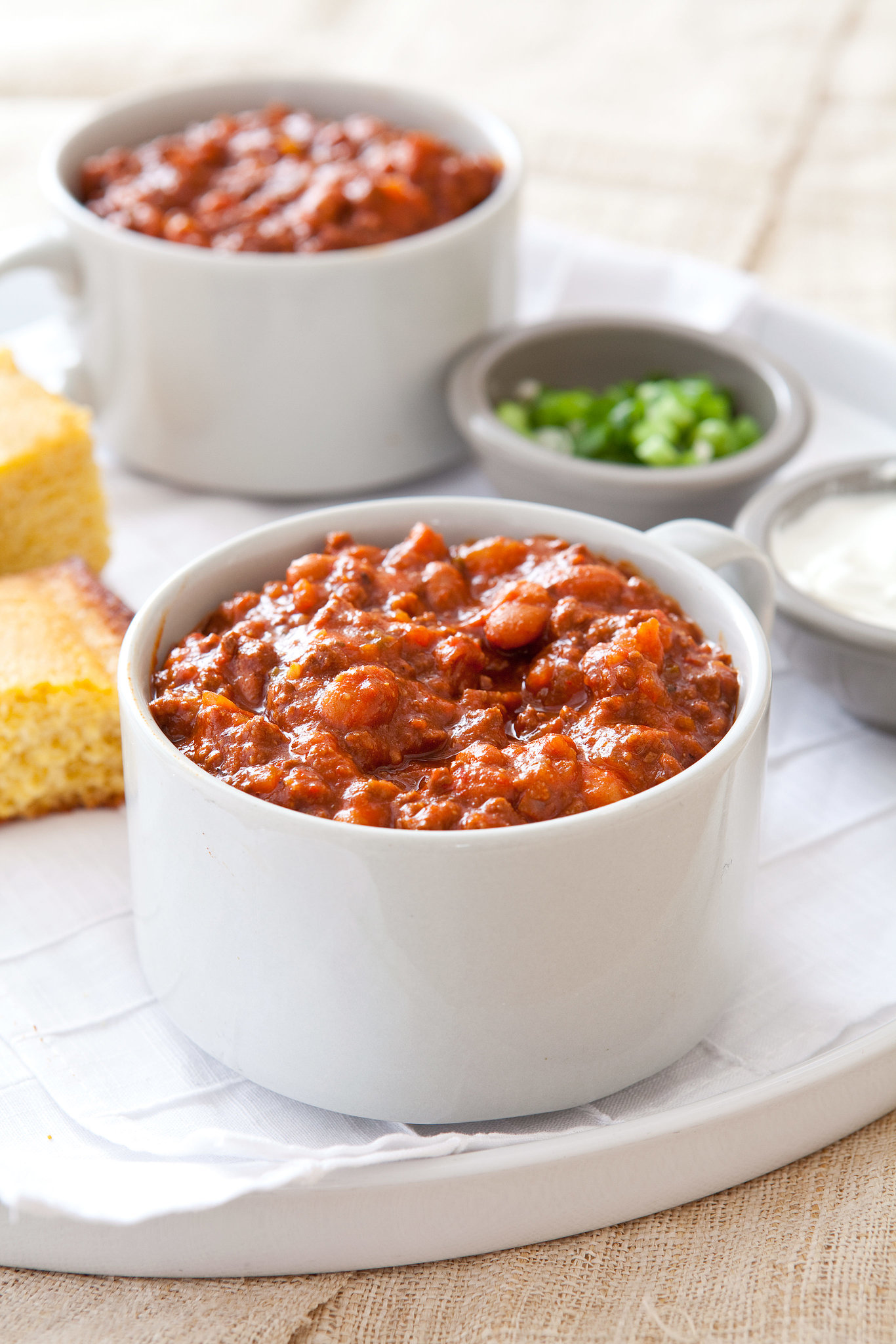 "Five-Alarm Chili" is cute shorthand that reminds diners that what they're about to eat is hot. Most versions sacrifice flavor for blistering heat. We wanted to sweat, all right, but we also wanted deep, complex chile pepper flavor. For multilayered heat — not simply one-note firebombs — we combined different types of chiles in our recipe.
Cayenne gave an initial blast of heat. Chili powder was a strong supporting player. We liked both chopped jalapeños for fresh flavor and canned chipotle chiles in adobo sauce as a shortcut to smokiness, so both went into the recipe. Dried ancho chiles added depth and a touch of sweetness. What really invigorated the chili was a bottle of beer (surprise!), which introduced malty, mellow depth.
Another surprise ingredient — crushed tortilla chips — added body and subtle corn flavor to our chili. As the chili simmered, the flavors melded, the broth thickened, and complexity met raw heat.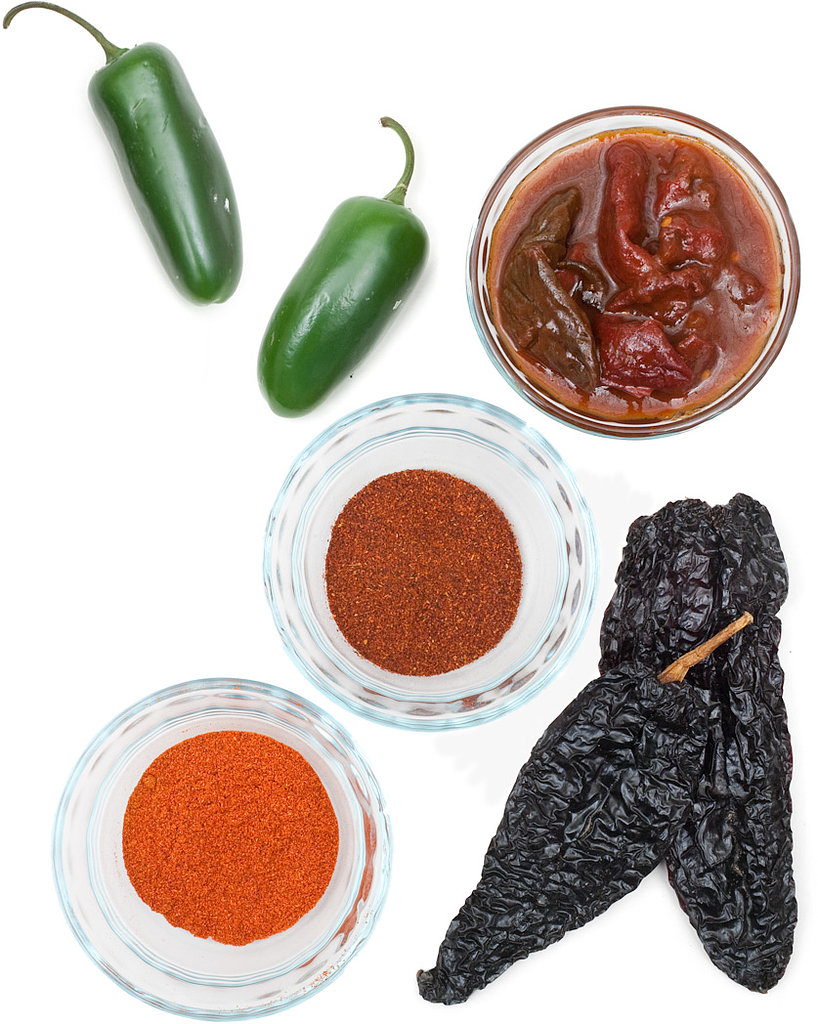 Yes, this chili is hot — but the other flavors will come through loud and clear, as well.
Obsessed with making the best-ever chili? Learn how to take your chili from good to great in our "Ultimate Chilis" course on our online cooking school.
More stories from America's Test Kitchen:
DIY Instant Hot Chocolate in a Mind-Blowing Form
3 Supertips For Fuss-Free Soups and Stews
Joy Wilson of Joy the Baker Is a Self-Described "Compulsive Baker"
Secrets to Fudge-y Tar Heel Pie
Shaping Up Hot Spinach and Artichoke Dip
Notes
Ancho chiles can be found in the international aisle at the supermarket. Light-bodied American lagers, such as Budweiser, work best in this recipe. We like to serve the chili with lime, sour cream, scallions, and cornbread.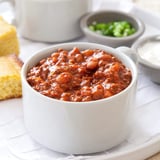 Ingredients
2 ounces (4 to 6) dried ancho chiles, stemmed, seeded, and torn into 1-inch pieces
1 28-ounce can whole peeled tomatoes
3/4 cup crushed corn tortilla chips
1/4 cup canned chipotle chile in adobo sauce plus 2 teaspoons adobo sauce
2 tablespoons vegetable oil
2 pounds 85 percent lean ground beef
Salt and pepper
2 pounds onions, chopped fine
2 jalapeño chiles, stemmed, seeds reserved, and minced
6 garlic cloves, minced
2 tablespoons ground cumin
2 tablespoons chili powder
1 tablespoon dried oregano
2 teaspoons ground coriander
2 teaspoons sugar
1 teaspoon cayenne pepper
1 1/2 cups beer
3 15-ounce cans pinto beans, rinsed
Directions
Combine anchos and 1 1/2 cups water in bowl, and microwave until softened, about 3 minutes. Drain, and discard liquid. Process anchos, tomatoes, and their juice, 2 cups water, tortilla chips, and chipotle and adobo sauce in blender until smooth, about 1 minute; set aside.
Heat 2 teaspoons oil in Dutch oven over medium-high heat until just smoking. Add beef, 1 teaspoon salt, and 1/2 teaspoon pepper and cook, breaking up pieces with spoon, until all liquid has evaporated and meat begins to sizzle, 10 to 15 minutes. Let drain in colander; set aside.
Heat remaining 4 teaspoons oil in now-empty pot over medium-high heat until shimmering. Add onions and jalapeños and seeds, and cook until onions are lightly browned, about 5 minutes. Stir in garlic, cumin, chili powder, oregano, coriander, sugar, and cayenne and cook until fragrant, about 30 seconds. Pour in beer, and bring to simmer. Stir in beans, reserved ancho-tomato mixture, and reserved cooked beef and bring to simmer. Cover; reduce heat to low; and cook, stirring occasionally, until thickened, 50 minutes to 1 hour. Season with salt to taste, and serve.
Information
Category

Main Dishes, Beef

Cuisine

North American

Yield

8-10 servings
Image Source: America's Test Kitchen