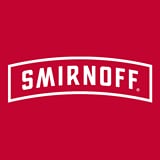 This season, take your brunch game to a whole new level with a spicy Bloody Mary. But not just any Bloody Mary — one that's made from award-winning vodka, served inside a hollowed-out pepper, and topped with slider and bacon garnishes. Watch the video above to learn how to create the ultimate boozy drink that tastes just as amazing as it looks.
We've partnered with Smirnoff No. 21 to bring you the smooth Summer drink you need to taste to believe.
Please drink responsibly. SMIRNOFF No. 21 Vodka. Distilled from Grain. 40% Alc./Vol. The Smirnoff Co., Norwalk, CT.