Source: POPSUGAR Photography / Diggy Lloyd
Spring is made for al fresco dining, with the outdoors creating a natural setting for any meal or snack you're serving. The last thing you want to worry about is prepping for hours, which makes having pretty serving dishes a must. Thanks to April's POPSUGAR Must Have box, you can get your own Morning Culture Dipped Bamboo Cutting Board that's the perfect base for appetizers. The other lifesaver? Pantry items.
A traditional crudités is a French appetizer filled with fresh, seasonal vegetables and a dipping sauce. The art of the appetizer is keeping it simple, which lets the flavors of the crisp cucumber slices or earthy red peppers shine through. Raid your fridge for veggies, slice them up, and finish with this easy hack.
Use store-bought dips and finish with fresh herbs, toasted pine nuts, or other seasonings. It's that easy! The addition of a new ingredient makes it look like you whipped it up yourself. You're the only one that knows the container is tucked in the recycling bin.
Extra pro tip? Spritz sliced vegetables with lemon water. The touch of acidity keeps slices of cucumber or radish fresh longer while the spritz of moisture keeps items from drying out, making for a stunning crudités.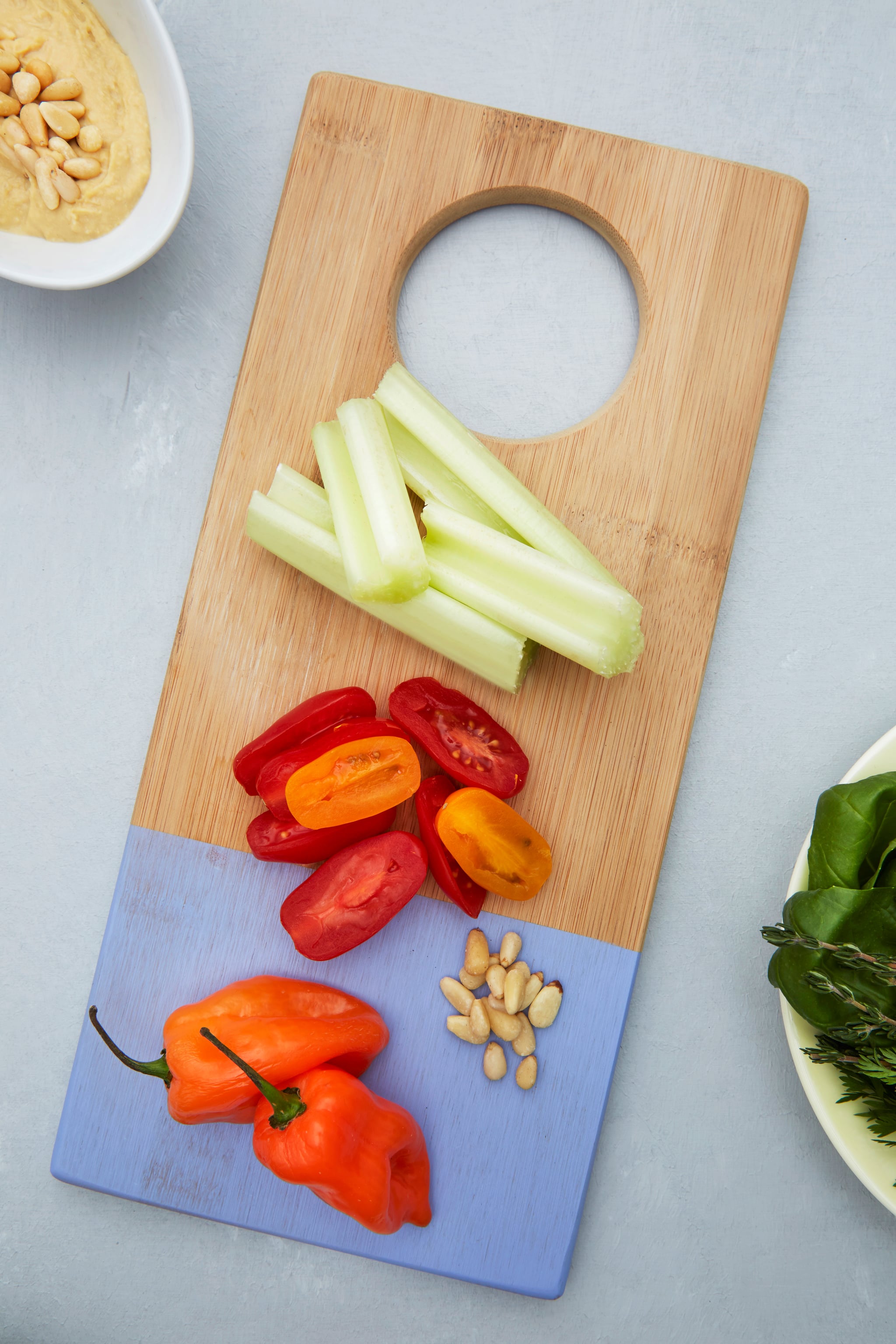 What's so wonderful about putting together a crudités is there's no right or wrong way to do it. Get creative with different combinations of vegetables, fruits, and nuts. Think about pairing sweet with savory, bitter with tart, and even spicy with earthy flavors.
This stunning cutting board and seven more refreshing springtime products could be all yours. Don't miss out on the next Must Have box! Check out Must Have's Instagram page to see other products featured in past boxes.
Image Source: POPSUGAR Photography / Diggy Lloyd