Sriracha Seasoning Stix
Brace Your Taste Buds! Sriracha Seasoning Stix Have Arrived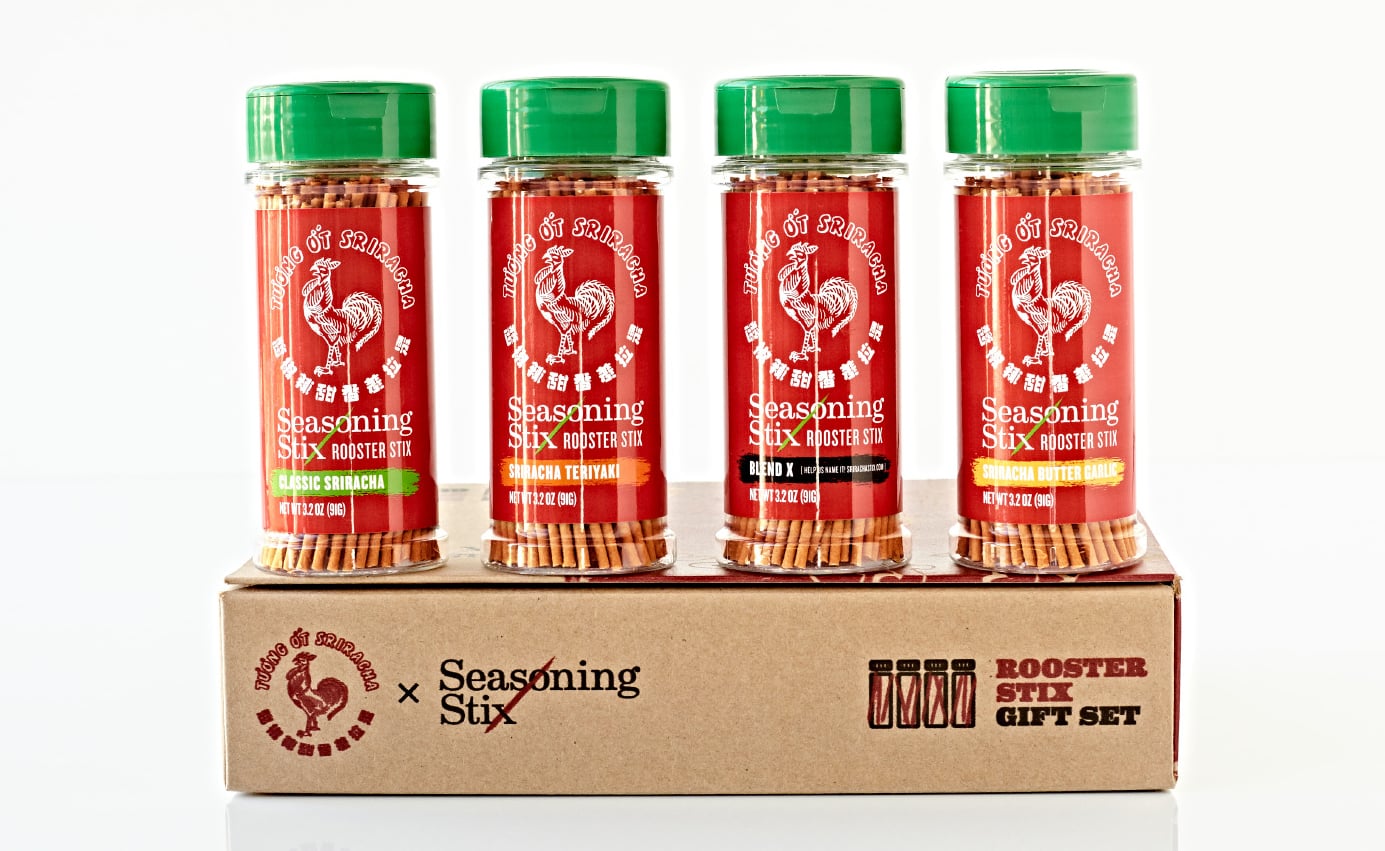 From Huy Fong Foods and Sugarmade comes Sriracha Seasoning Stix — an exciting new product that makes it easier than ever to give all of your food that inimitable taste of sriracha. The solid sticks are meant to be conveniently and simultaneously cooked with meat, fish, or poultry for added flavor and heat.
Want some more good news? The sticks won't just be limited to the classic sriracha flavor. They'll also be releasing sriracha butter garlic sticks, sriracha garlic jalapeño sticks, and so-called Blend X sticks, which are meant to be especially bold.
In a press statement, Sugarmade CEO Jimmy Chan said, "Sriracha Seasoning Stix are a true culinary seasoning revolution enabling anyone to quickly and easily enjoy that great Sriracha flavor in a new way." Chan also said they are currently exploring additional flavors. The initial four flavors are officially available online for $9 each.