Starbucks Coconut Milk
Starbucks Is Now Offering Coconut Milk, but Should You Give It a Shot?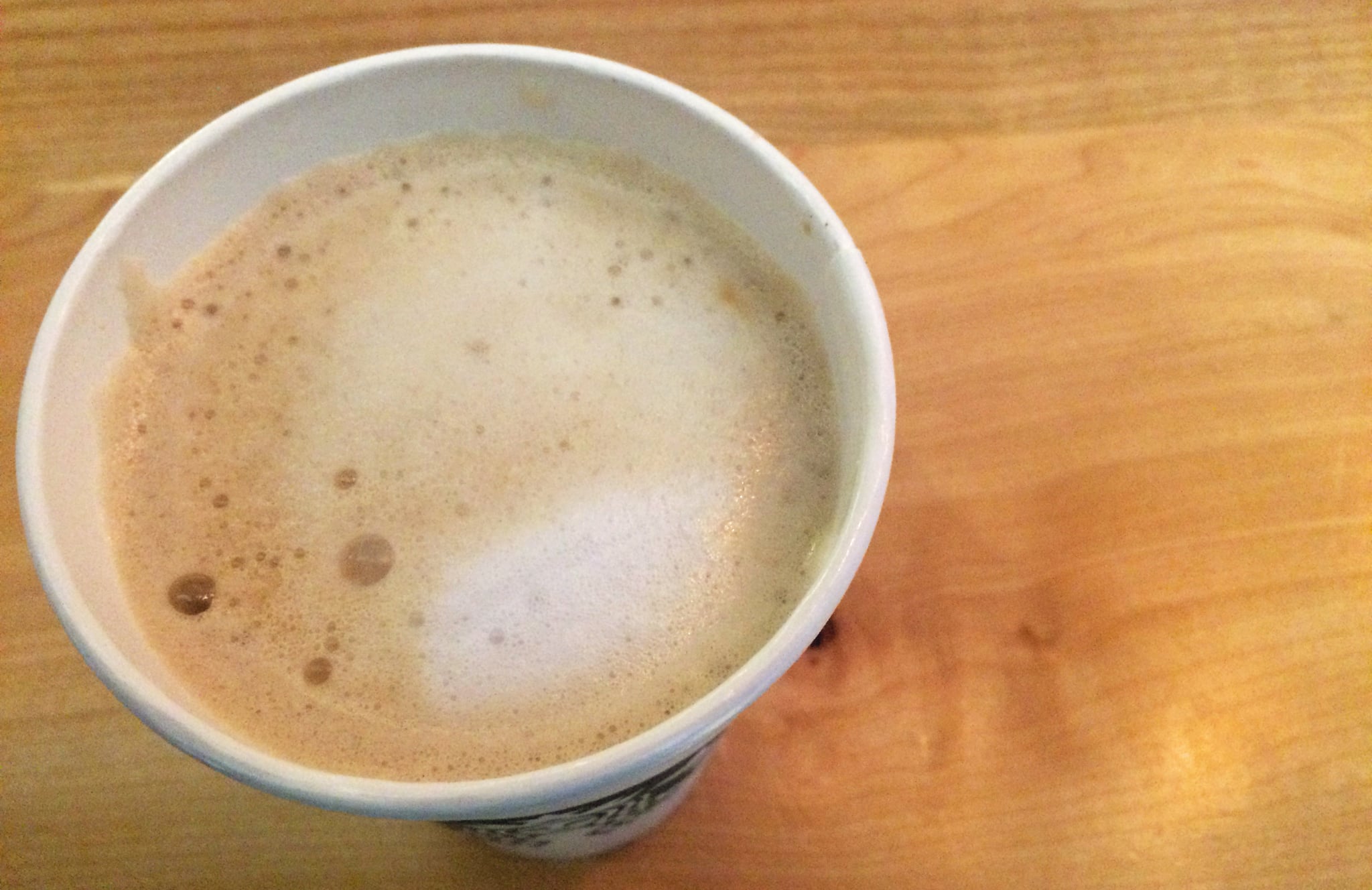 Starbucks is now throwing yet another option into the mix: coconut milk. The coffee chain utilized their crowd-sourced blog MyStarbucksIdea.com to find out what customers were yearning for. After 84,000 votes, coconut milk became the second-most requested customer idea ever. Starbucks's Single Origin Sumatra Coconut Milk ($0.60 extra) is now offered as an alternative to dairy or soy.
The truth is that almond milk was the biggest request on their blog, but the coffee brand is staying away from the allergy challenges the nut-based milk would bring. Customers aren't too disappointed though; coconut milk is certified vegan, and the coconuts come from the Indonesian island of Sumatra. So now on to the most important part: how does Starbucks coconut milk actually taste?
I headed to the nearest Starbucks to try a latte made with coconut milk, and I was pleasantly surprised. The sweet and tangy flavor of the milk gave my drink a rich update. The foam on the top of the latte was thick and smooth, adding a velvety texture. If you don't like your coffee sweet, this isn't the drink for you. However, if you are looking for a touch of flavor, this option doesn't need any extra sugar or sweetener. I'll definitely be putting a coconut milk latte into my caffeine rotation.
Image Source: POPSUGAR Photography / Macy Williams