Starbucks Gingerbread Tea Latte
More of a Tea-Drinker? You'll Love Starbucks's New Holiday Latte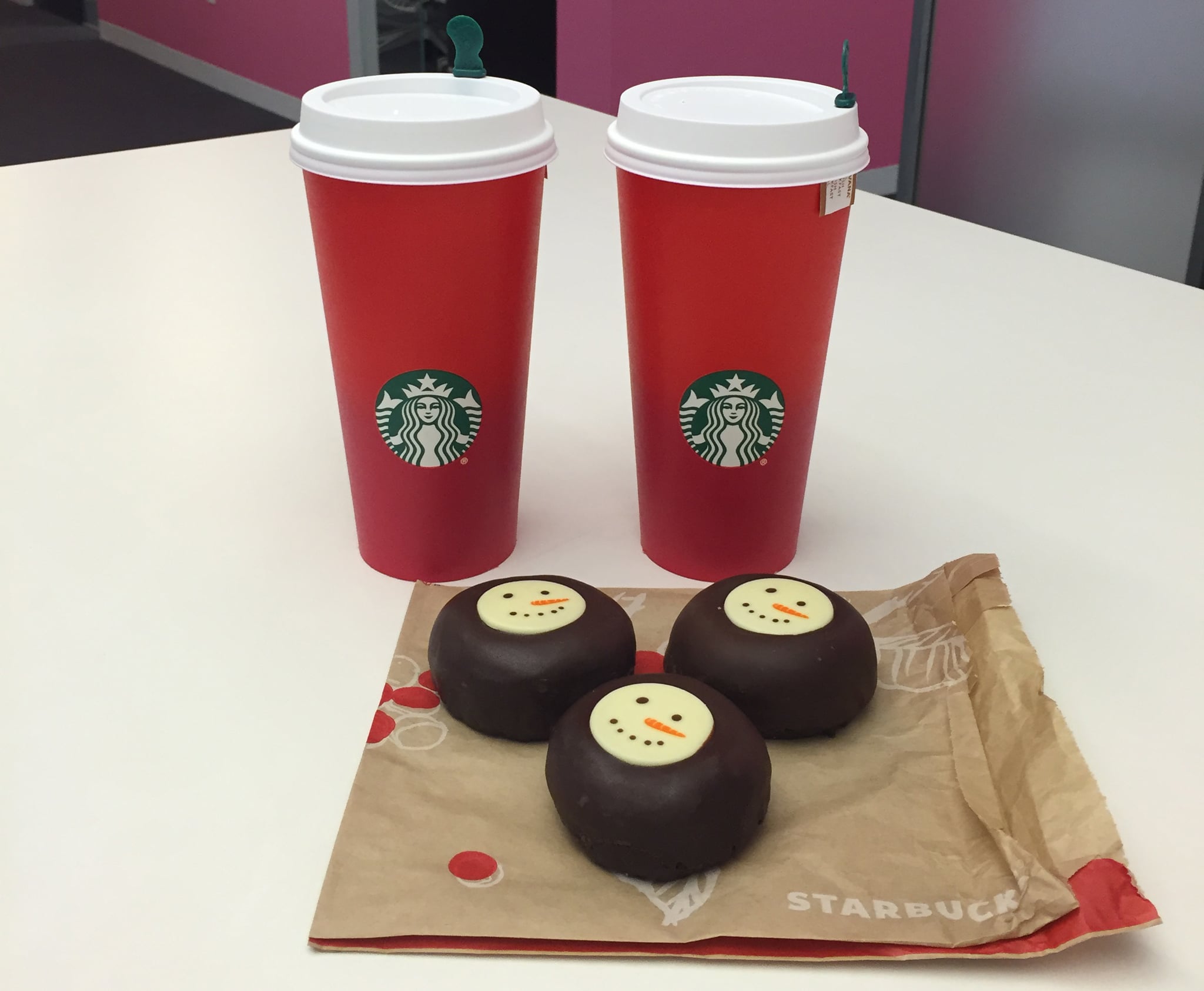 Along with new (opinion-causing) red cups, Starbucks has added some new holiday treats to its lineup of classics. The Teavana gingerbread tea latte and snowman doughnuts are festive, but how do they taste? We tried the lattes (one regular and one with soy milk) and double-chocolate doughnuts, and the results varied among samplers. Here's how these stacked up to other Starbucks staples.
Teavana Gingerbread Tea Latte
Make no mistake, this sweet drink does not have coffee or espresso in it. It's English breakfast tea with gingerbread flavors, steamed milk, and a dusting of cinnamon spice. "It kind of tastes like watered-down, warm milk," one commenter wrote, while another said, "Good flavor — this puts me in the holiday spirit!" The classic gingerbread latte is preferred by most, but if you like tea more than coffee, this is definitely the holiday drink for you. Prices: $4.52 for a tall, $5.39 for a grande, and $5.82 for a venti.

Chocolate Snowman Doughnuts
These are for serious chocolate-lovers only. With a chocolate cake center and a rich chocolate frosting, these doughnuts ($1.75 each) are supersweet and reminiscent of Entenmann's mini chocolate doughnuts. Most tasters agreed that while the icing is delicious, the cake is pretty dry and falls flat in flavor. But if you like Starbucks's chocolate cake pops, you'll like these too, and they'd make a fine afternoon pick-me-up to split with a friend on a Winter day. If anything, snowman doughnuts with a red cup would make for a cute Instagram, right?