Taco Bell Free Doritos Locos Taco NBA Finals 2017
You Can Thank the Golden State Warriors For Free Taco Bell!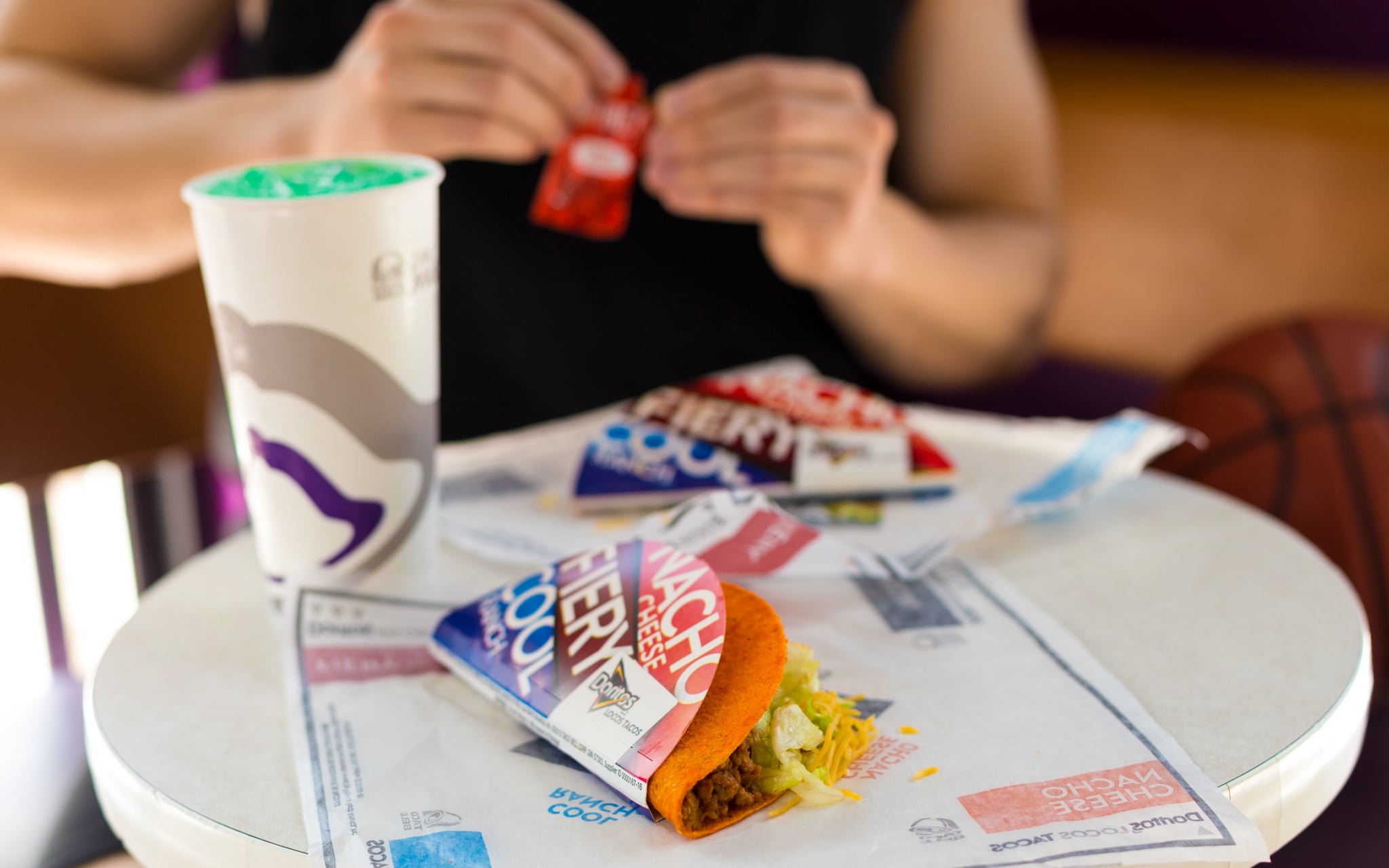 After the Golden State Warriors beat the Cleveland Cavaliers in Game 3 of the NBA Finals, Taco Bell is giving away free tacos! Following its success last year, the fast food chain brought back its Steal a Game, Steal a Taco giveaway.
In a press statement, Chief Marketing Officer Marisa Thalberg explained, "Regardless of which team ultimately wins the championship, we love that the real winners will be taco fans everywhere." Now that the Warriors won the championship, it's your final chance to score free tacos. For the nitty-gritty on this giveaway, read on.
When?
The giveaway will take place on June 13 from 2 p.m. to 6 p.m. local time.
Where?
At all participating Taco Bell locations.
How many free Doritos Locos Tacos are we talking here?
Sadly, the giveaway is limited to one taco per customer.