Walnut-Crusted Brie Mac and Cheese Recipe
The Unexpected Mac and Cheese Recipe Your Thanksgiving Table Needs
POPSUGAR is bringing you an exclusive look at Thanksgiving recipes from famous lifestyle influencers. We're excited to present this walnut-crusted brie mac and cheese recipe from Molly Yeh's Molly on the Range cookbook.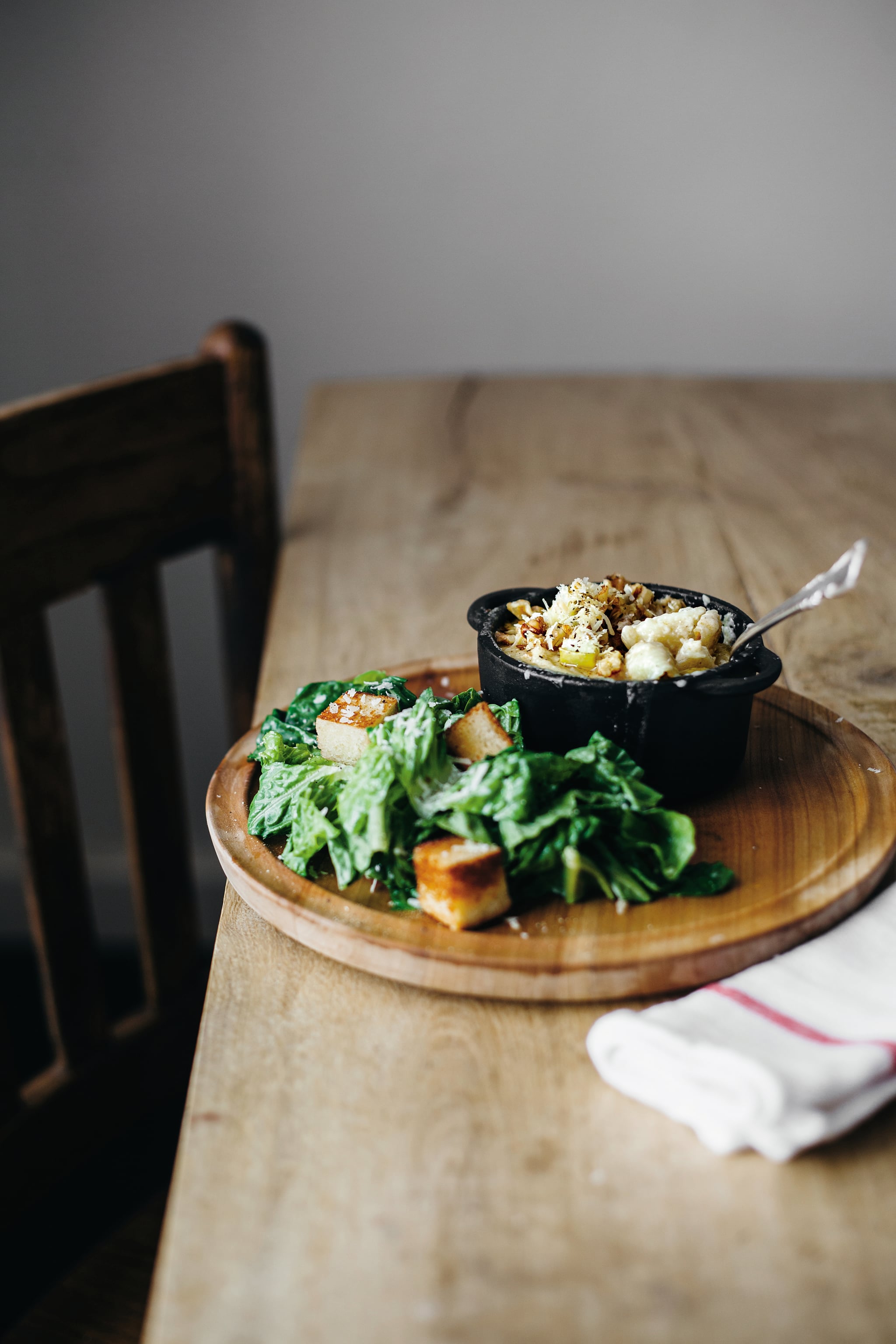 One of the first food writing assignments I ever had was for the now-defunct online magazine The Violet, which was a beautiful magazine written by bloggers from all over the country. I was given free rein to create four different types of macaroni and cheese of my choosing, and raided the entire cheese section of a Whole Foods in preparation. In my tiny kitchen I made dish after dish of mac and cheese and invited all of my percussionist friends to come over and fill out blind-tasting forms so that they could tell me what to tweak. I attempted an Indian-spiced one that was heavy on the curry powder, a healthy one with washed rind cheese and spinach (it was gross), and a clear winner with this brie baby right here. The brie melts down so smoothly and the walnut crust makes it feel fancy enough to bring to wine night with your grownup friends.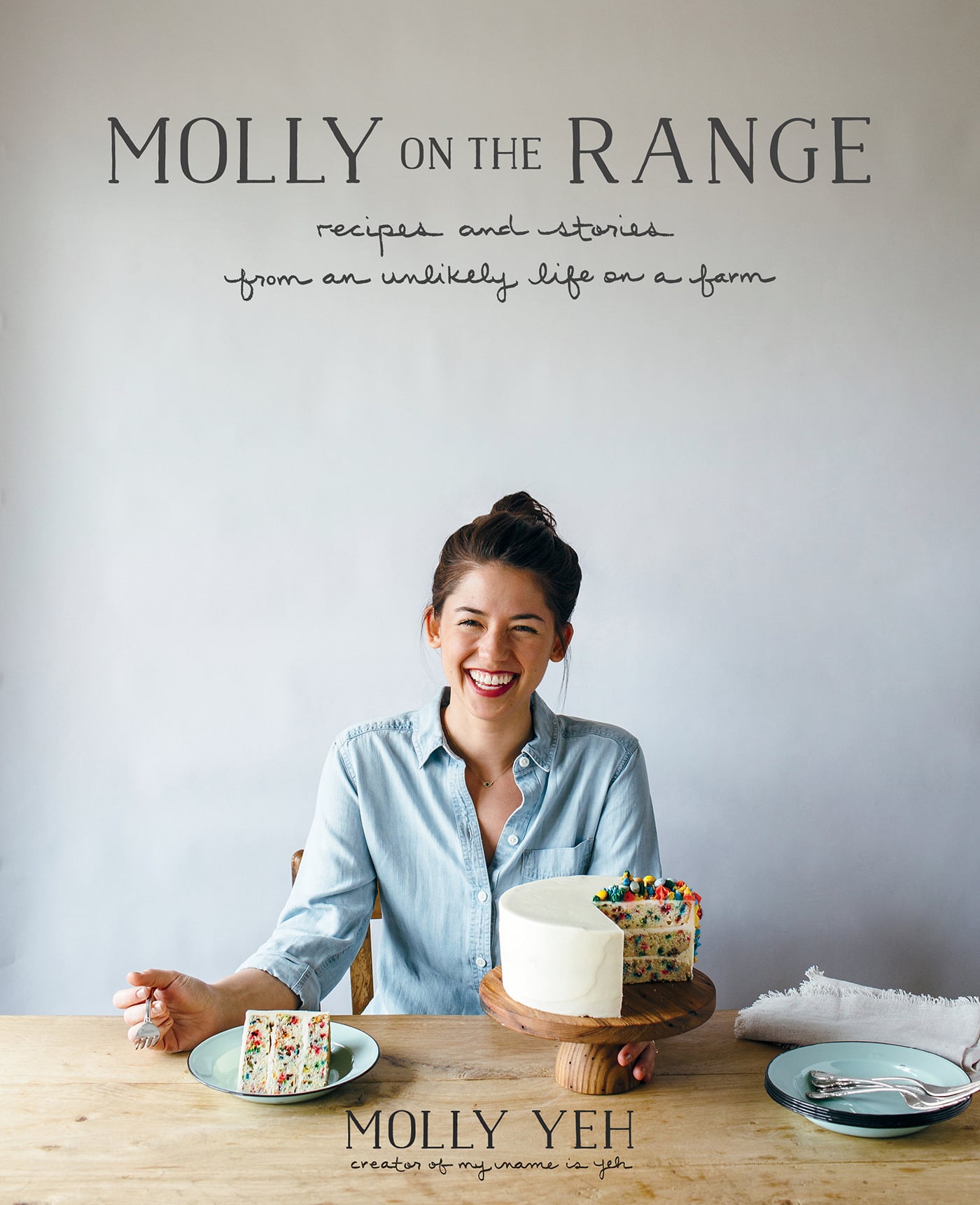 Walnut-Crusted Brie Mac and Cheese with Apples and Pancetta
From Molly on the Range by Molly Yeh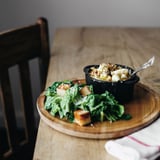 Ingredients
8 ounces pipe rigate or medium shells
3 tablespoons unsalted butter
1/2 small onion, finely chopped
Kosher salt
1/4 teaspoon sweet paprika
1/4 teaspoon cayenne pepper
1/4 teaspoon ground nutmeg
1/8 teaspoon ground allspice
Black pepper
1/4 cup flour
3 cups whole milk
1/4 pound brie cheese, rind removed and finely chopped
1/4 pound gruyère cheese, shredded
3 ounces pancetta, cooked and chopped into 1/2-inch pieces
1 large Granny Smith apple, chopped into 1/2-inch pieces
1/2 cup walnuts, toasted and coarsely chopped
3 tablespoons shredded parmesan cheese
Directions
Preheat the oven to 375°F. Grease an 8-by-8-inch baking dish.
Cook the pasta according to the package directions, reducing the cooking time by 1 minute. Drain and set aside.
In a large saucepan, melt the butter over medium heat. Add the onion and a pinch of salt. Cook, stirring, until the onion is soft and translucent, 5 to 7 minutes. Stir in the paprika, cayenne, nutmeg, allspice, and a few turns of pepper and cook for 2 minutes more. Increase the heat to medium-high and add the flour, whisking until combined, then cook for 1 minute. Add half the milk, whisking continuously until thickened, about 5 minutes, and then repeat with the other half of the milk. Add the brie, gruyère, and pancetta and stir until the cheese is melted. Remove from the heat and add the pasta. Set aside about one-quarter of the apple and stir the remaining into the pasta mixture.
Pour the mixture into the baking dish and top it with the walnuts, parmesan, and reserved chopped apple. Bake until the top is browned, about 25 minutes. Cool for 5 minutes and enjoy!
Reprinted from Molly on the Range by Molly Yeh. Copyright © 2016. By permission of Rodale Books. Available wherever books are sold.
Information
Category

Pasta/Noodle, Side Dishes

Cuisine

North American

Yield

4-6 servings