Watermelon Caprese Salad
A Sweet Twist on Caprese Salad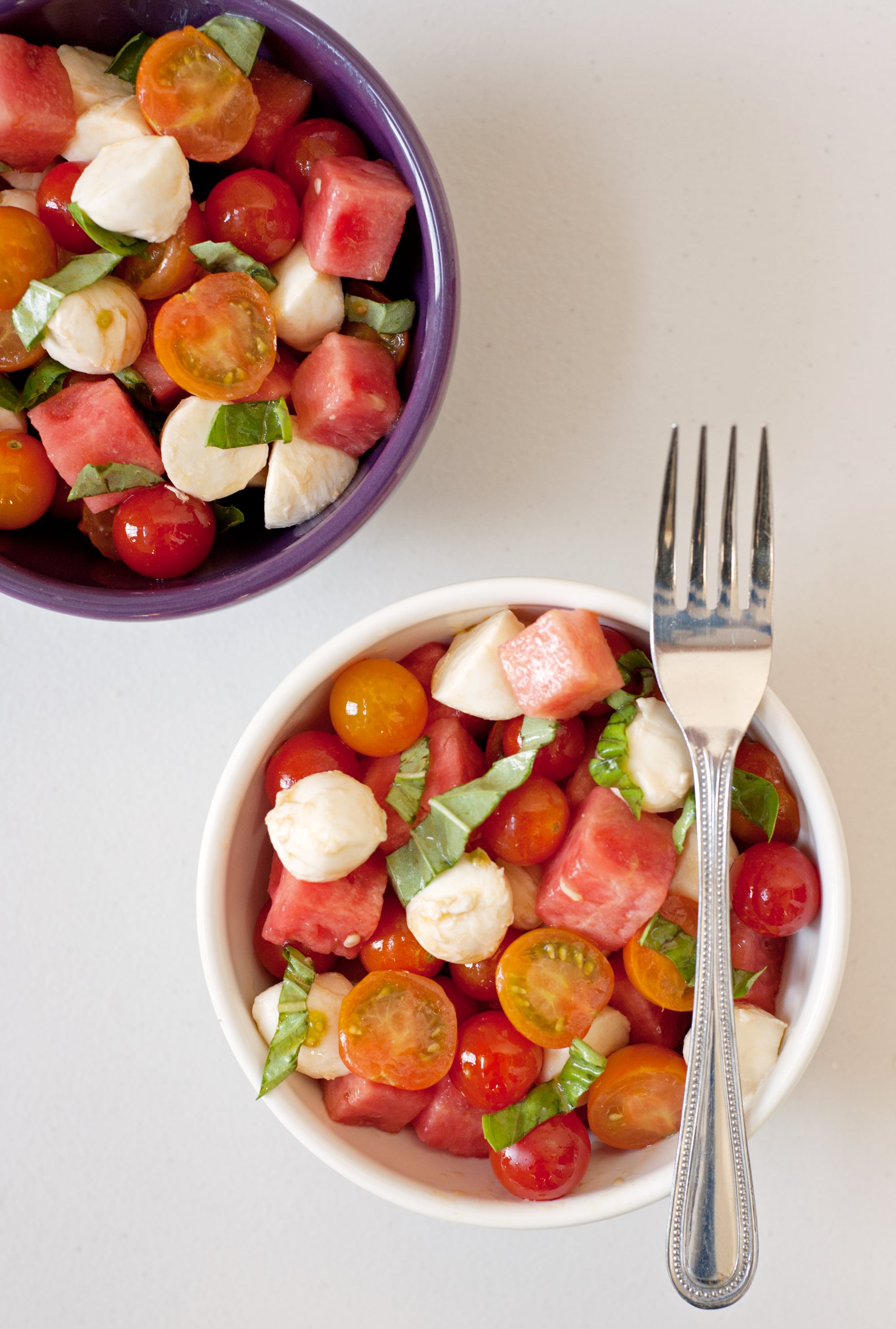 What can possibly top biting into a slice of watermelon so juicy that it threatens to drip down your chin? Not much, but this ultrasimple salad is a strong contender. Watermelon's subtly floral sweetness complements mozzarella's mild creaminess, and cherry tomatoes' tang (try orange Sweet 100s if you can find them; they're as lovely as their name implies). Add a drizzle of oil, vinegar, and a sprinkle of salt to tie it all together, and the resulting salad is pretty darn perfect.
For the best of both worlds, save a slice of watermelon for dessert!
Watermelon Caprese Salad
From Nicole Perry, POPSUGAR Food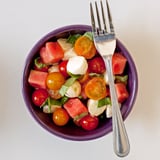 Ingredients
1 pint cherry tomatoes, larger ones halved
About 2 cups of watermelon cut into 3/4-inch cubes
8 ounces bocconcini (mozzarella balls), halved
8-10 large basil leaves, chiffonaded
3/4-1 teaspoon kosher salt
1 tablespoon balsamic vinegar, or to taste
2 tablespoons extra-virgin olive oil, or to taste
Directions
Add the tomatoes, watermelon, bocconcini, and basil to a large mixing bowl. Sprinkle with salt, drizzle with oil and vinegar, and gently toss to coat. Season to taste.
Information
Category

Vegetables, Side Dishes, Salads

Cuisine

North American

Yield

Serves 2-3.